CORN PUREE , CRANBERRY & TURKEY | BABY FOOD
Thanksgiving always starts with grand ambitions: turkeys brined to perfection, elegant centerpieces, silky pumpkin pies. But somewhere between the turkey that refuses to brown evenly and the chaos of kids off their normal meal schedule, you throw your hands up in the air and just hope you'll at least be able to put the bird on the table and take a shower before your guests arrive.
In the midst of the inevitable Thanksgiving meltdown, the idea of trying to come up with something special for the baby to eat can be downright overwhelming. But the best part about the Thanksgiving meal is, it's tailor-made for baby! All it takes is the right combination of dishes you're already making, and the magic of the blender. Case in point: pureed corn with turkey and cranberry sauce. Tasty, special, easy. Done.

1 ear of cooked corn
1 slice of juicy thanksgiving turkey
 no-sugar cranberry sauce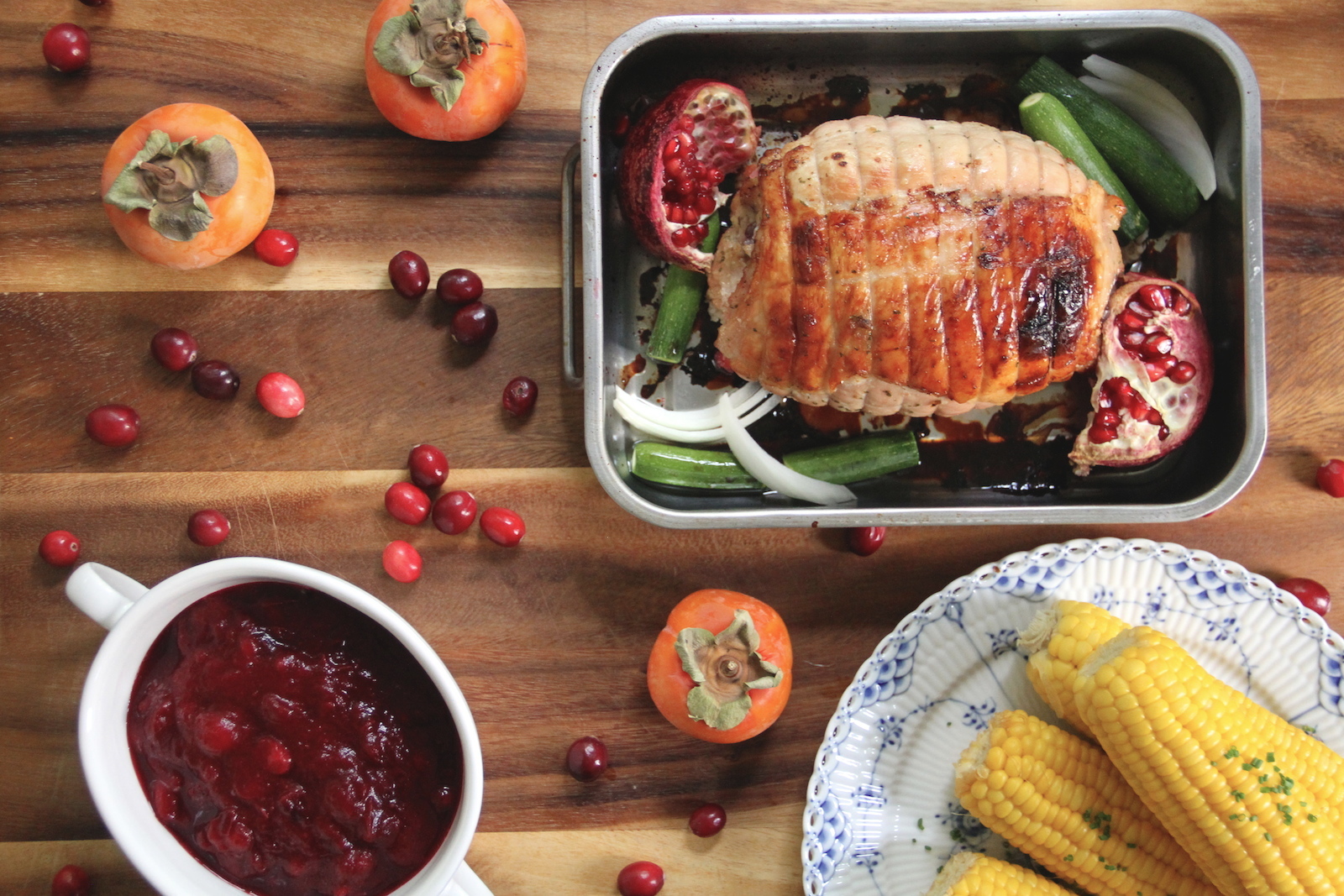 1
Cut corn kernels off the cob.
2
Purée until smooth. Add water or formula if needed.
Optional: Add some cooked potatoes to purée with the corn.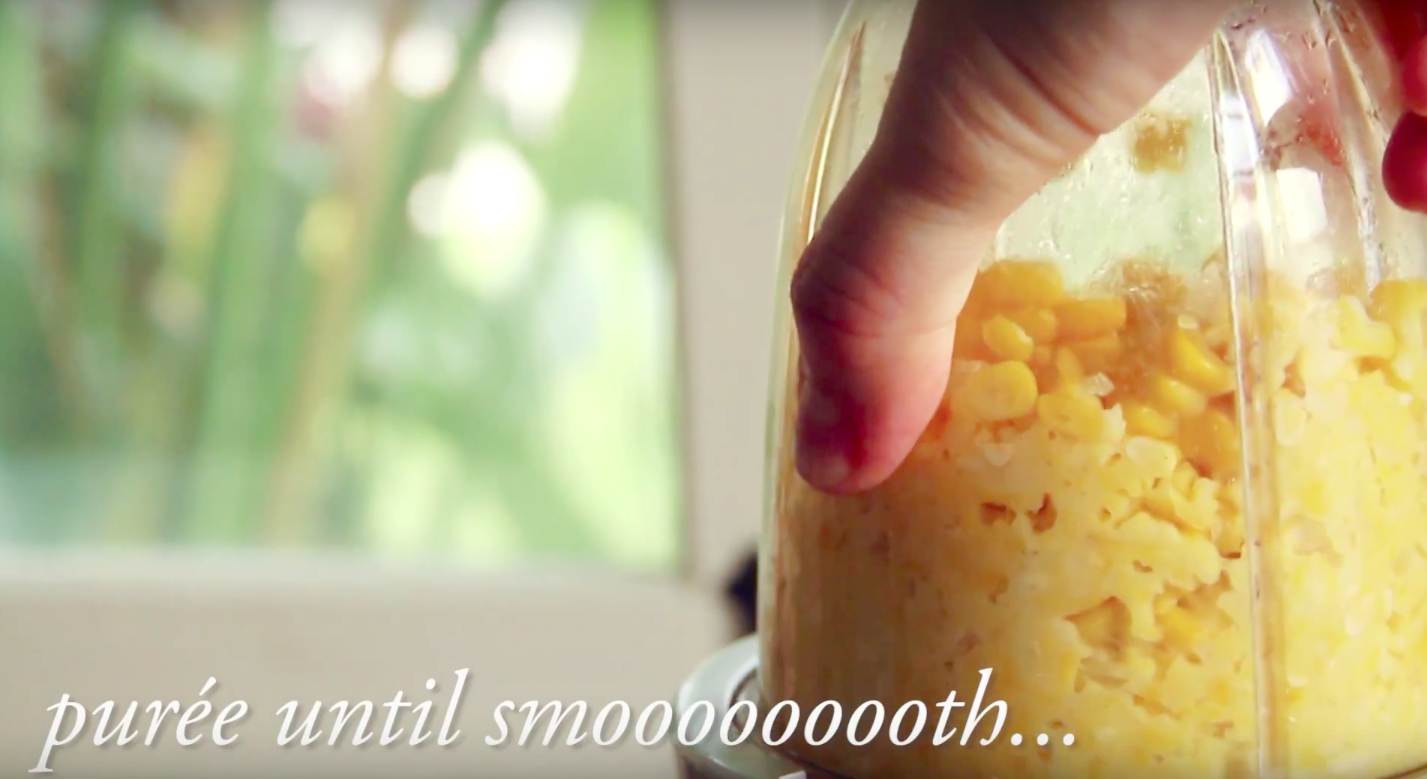 3
Chop the turkey into baby sized pieces.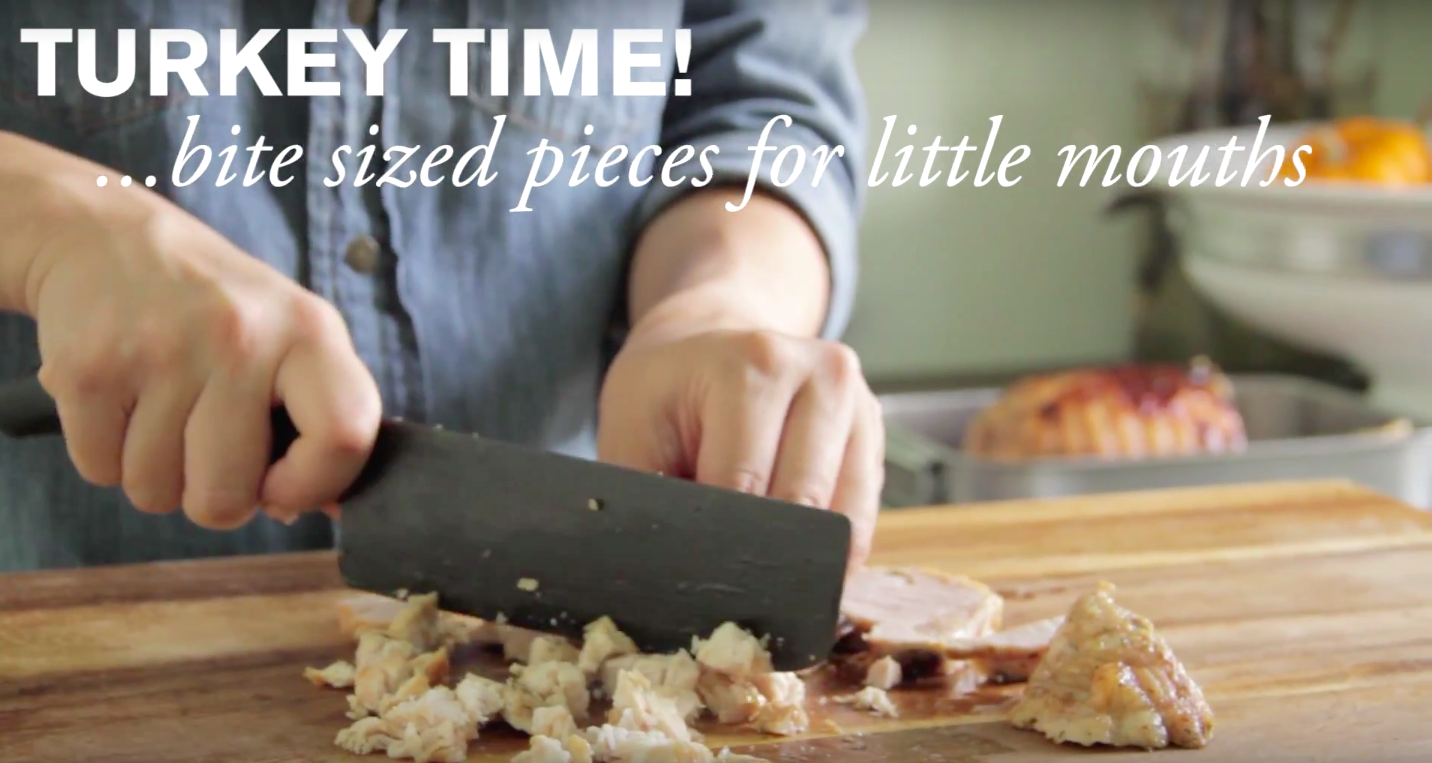 4
Layer the corn purée, turkey, and a dollop of cranberry sauce.
Optional: Instead of cranberry sauce, baked apples or pears would work nicely as well.