Thanksgiving Turkey, Sweet Potatoes, Cranberries & Pearl Barley
Baby Thanksgiving combines the traditional flavors of Thanksgiving, turkey, sweet potatoes, and cranberries, into one baby-friendly plate that is soft, sweet, and savory. Pearl barley adds texture and exposes baby to more complex grains. Baby Thanksgiving is also easily transformed into a toddler-friendly dish, simply change the presentation. And for the little ones who need a smoother texture, you can add some fresh chicken stock and puree. And just like that, Thanksgiving for the whole family in one pan!  

For babies 8 months and up
1 lb boneless turkey breast
1 sweet potato, halved
1 cup fresh cranberries
1 onion, quartered
a few sprigs of thyme
3 tbsp olive oil
Salt and freshly pepper
1 c. cooked pearl barley  
optional: fresh chicken stock (for puree)
1
2
Rinse the turkey and pat completely dry.  
3
Arrange the turkey, sweet potato, cranberries, and onion in a baking pan and scatter the thyme sprigs on top.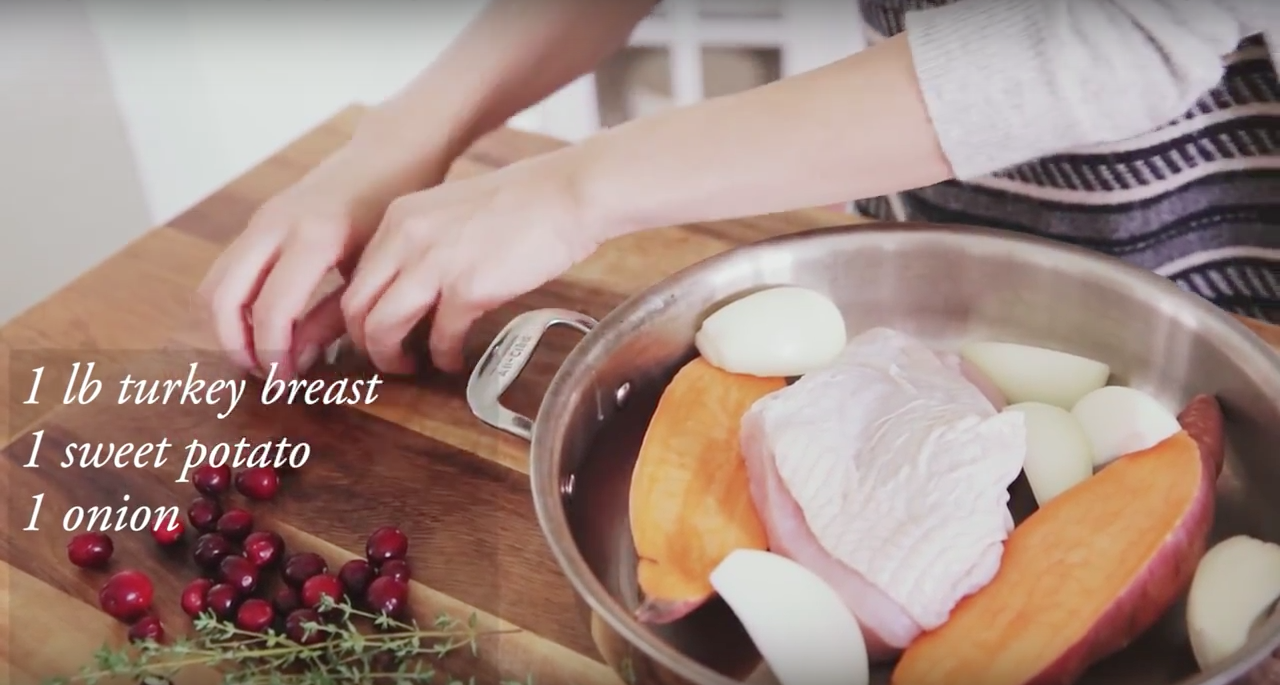 4
Drizzle 3 tablespoons of olive oil and season with salt and pepper.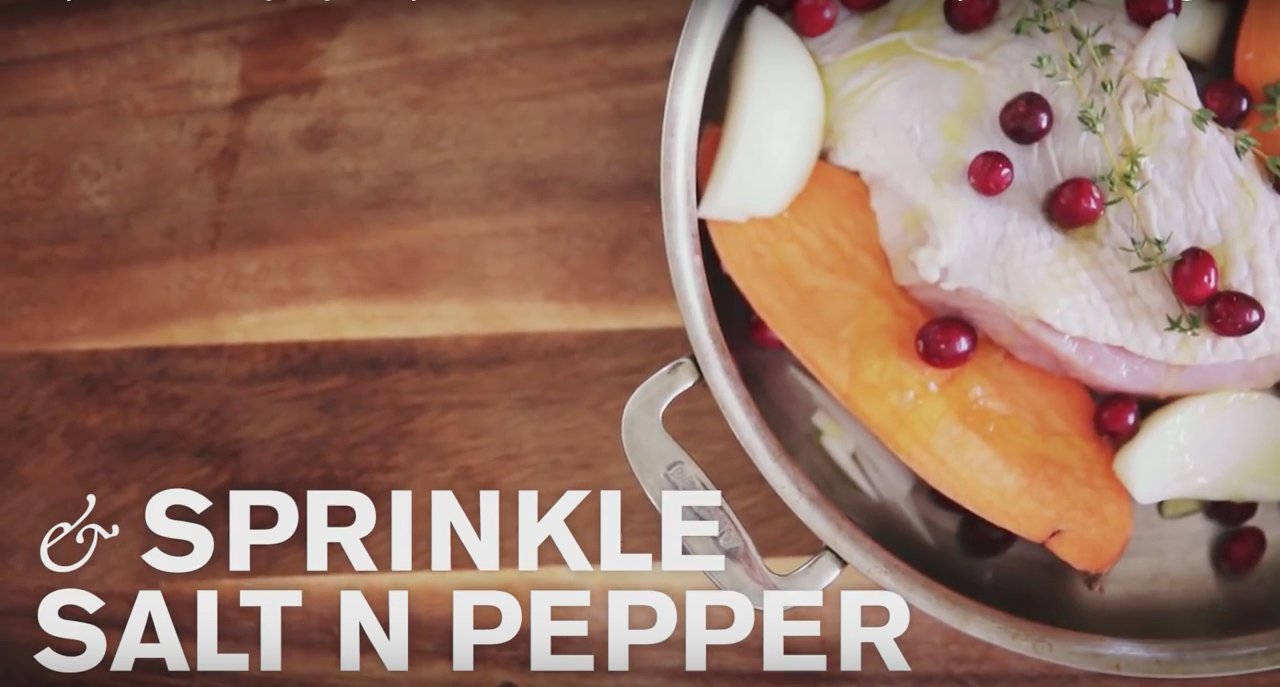 5
Roast uncovered for 40 to 50 minutes, or until turkey is golden brown and the sweet potato is very tender.
6
For baby portions, finely chop turkey and scoop sweet potato flesh from the skin, then mash. Mix in a few tablespoons of pearl barley.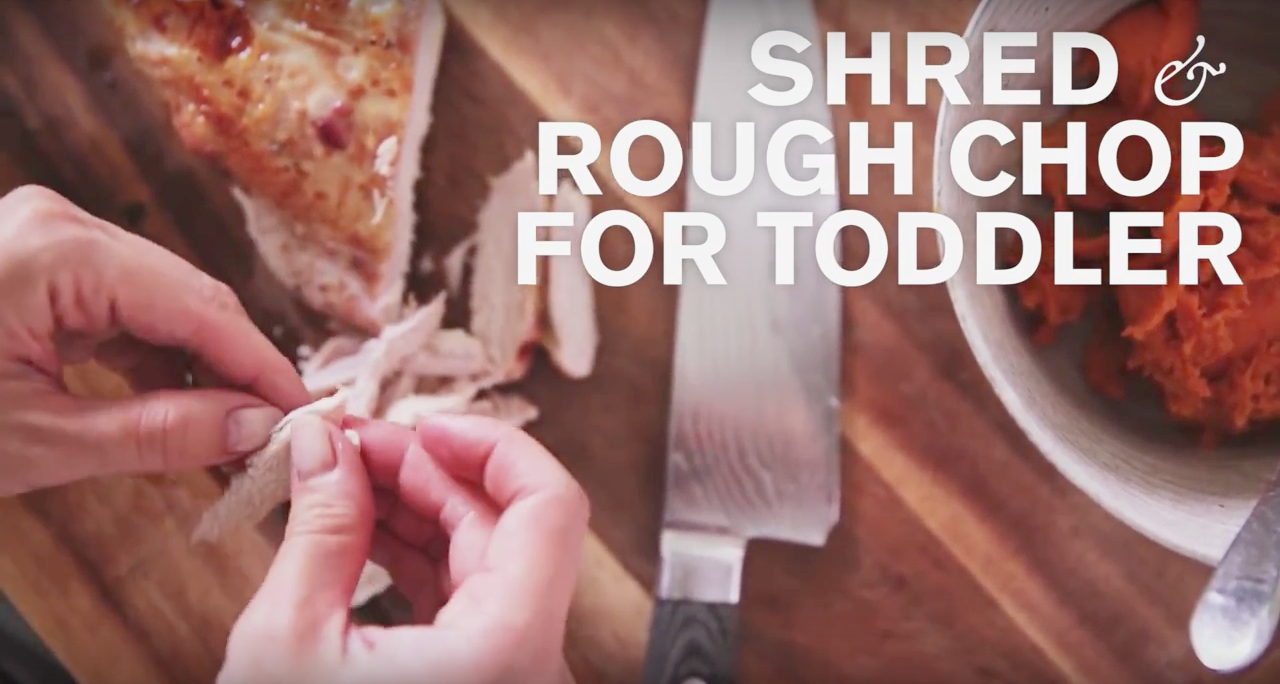 7
Optional: Add some chicken stock and puree for a smoother texture.
8
For toddler portions, shred and rough chop turkey into small pieces and cut potato into into wedge-like shapes. Add a few tablespoons of pearl barley on the side.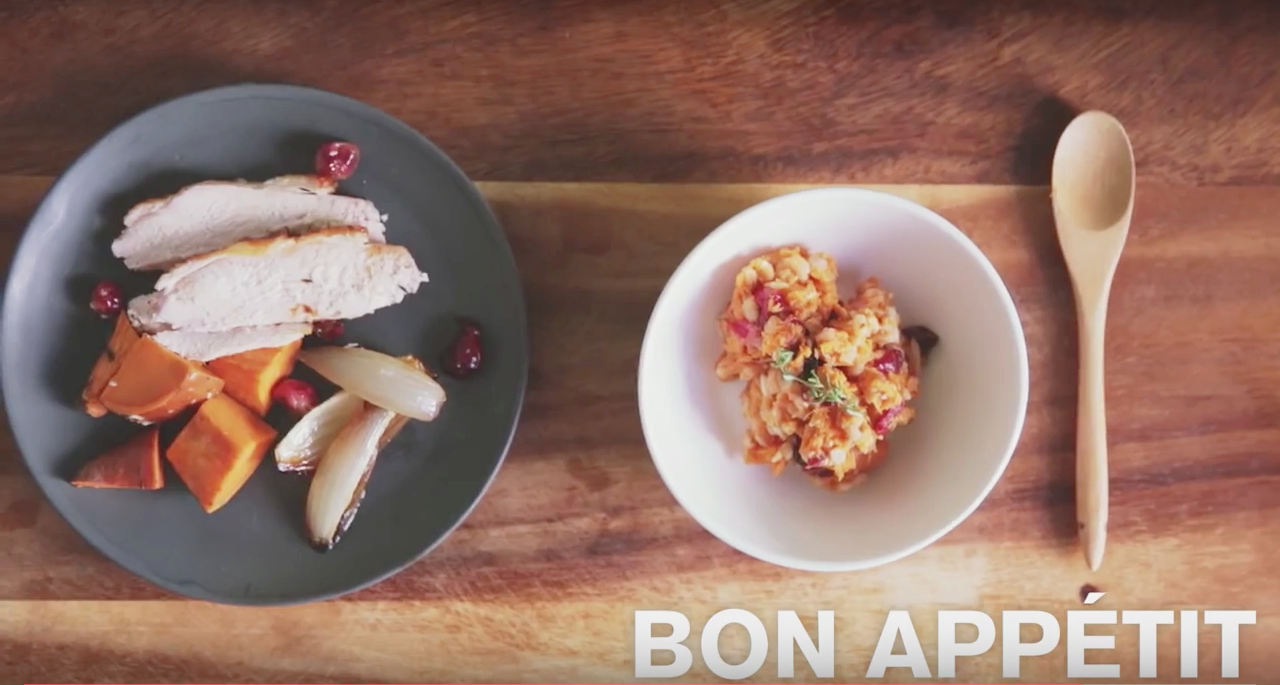 TIPS
1. Marinate turkey overnight in whole milk and apple slices for juicy and tender turkey. See our Roast Chicken with Vegetables video for this quick and easy marinade.
2. Use 2 1/2 cups of water to cook 1 cup of pearl barley. Bring to boil then reduce to simmer and cook covered for about 50 minutes or until the barley is very soft.