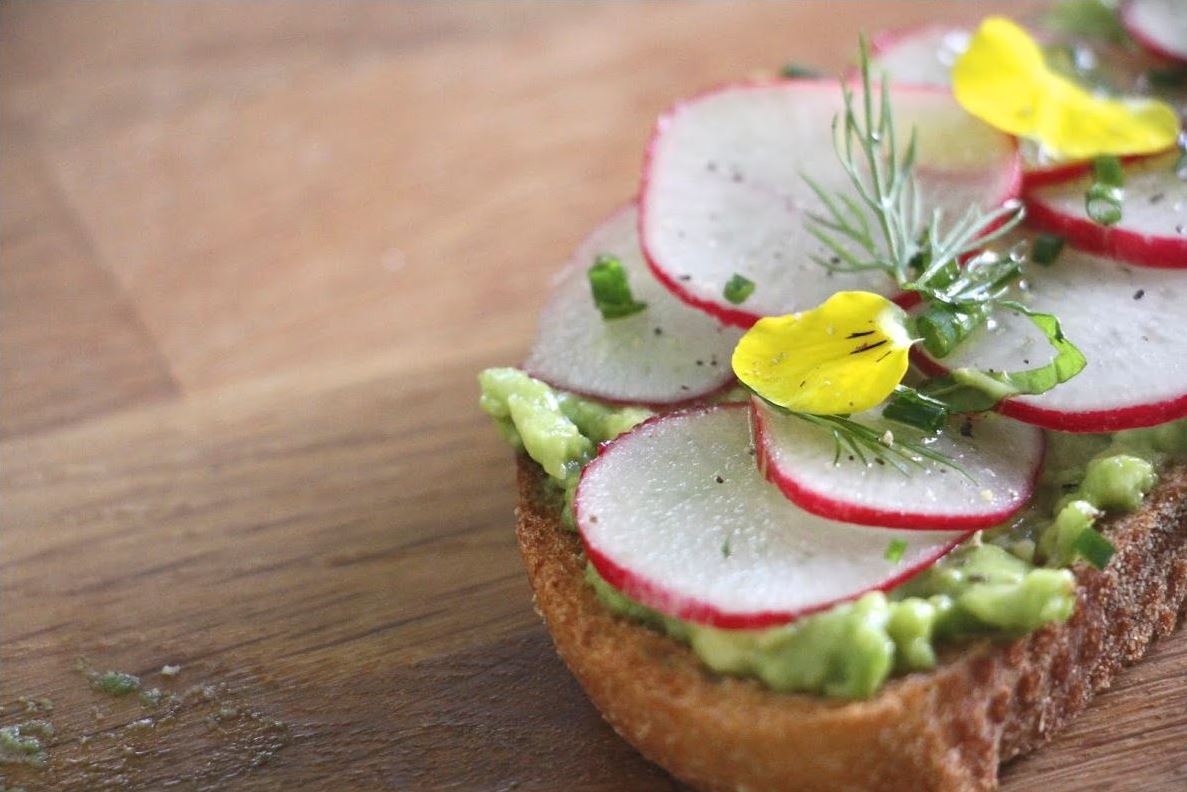 I was recently invited to speak at the Early Childhood STEM Conference in Pasadena, and I was super pumped about it. Not only was I excited to get my creative juices flowing with some ideas for incorporating Science, Technology, Engineering and Math into gardening and cooking curriculums for young children, but I was also eager to revisit my original cooking inspiration: Alice Waters and her Edible Schoolyard Project.
When I was living in Berkeley, CA, I used to walk by the Edible Schoolyard Project garden at Martin Luther King Jr. Middle School every day. The beautiful garden is the perfect experiential classroom for kids to learn about gardening, sustainability and the pleasure of cooking. I didn't realize what an impact it had made on me until I had children and created Farm to Table Baby Mama & Family.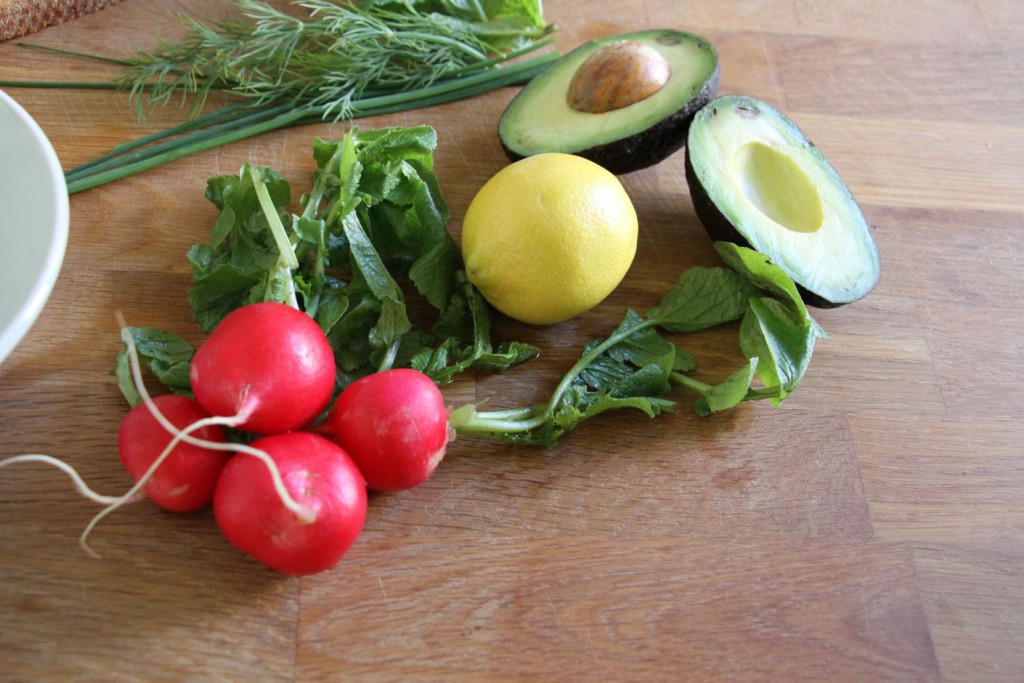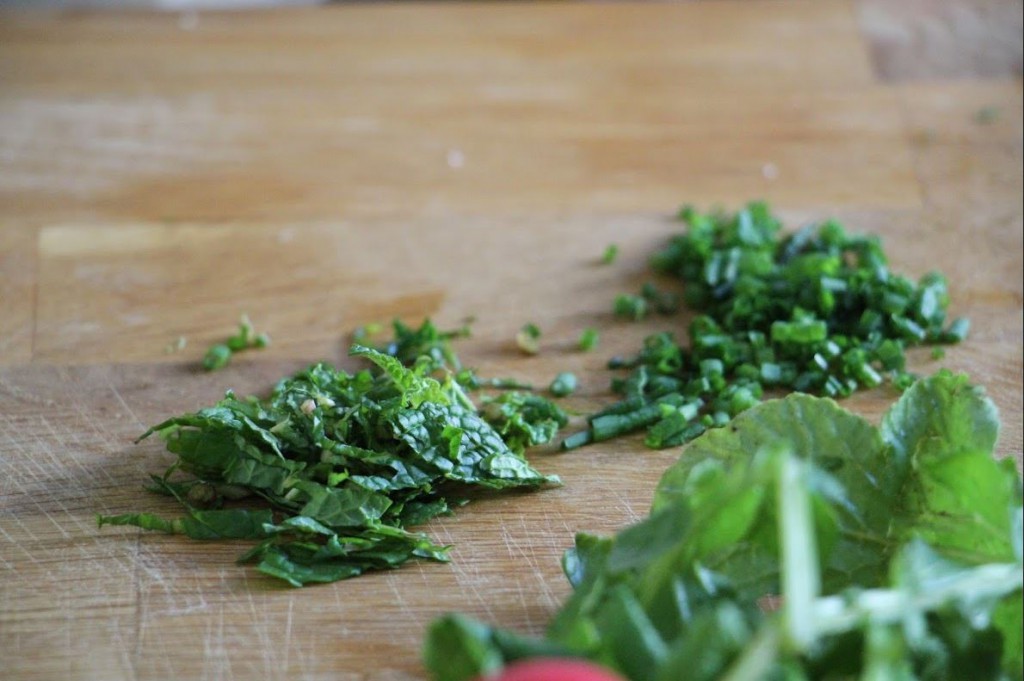 And now, with the ECSTEM Conference, it seems things have come full circle, as I revisit my original inspiration. During the workshop we cooked up a few STEM- and kid-friendly dishes. Avocado & Radish Toast was one of our favorites of the day. It features creamy avocado, peppery radish, and a zingy vinaigrette. And the flowers and herbs help to brighten things up, giving you a taste of spring in every bite. Here is the recipe followed by the STEM applications. Bon appétit!
AVOCADO & RADISH TOAST

1 small shallot diced, ½ tablespoon lemon juice, 1 tsp red wine vinegar, ¼ cup orange juice, ½ tsp salt, ¼ tsp pepper, ¼ cup olive oil
5 slices of bread, 3 avocados, 5 radishes, Salt / pepper, to taste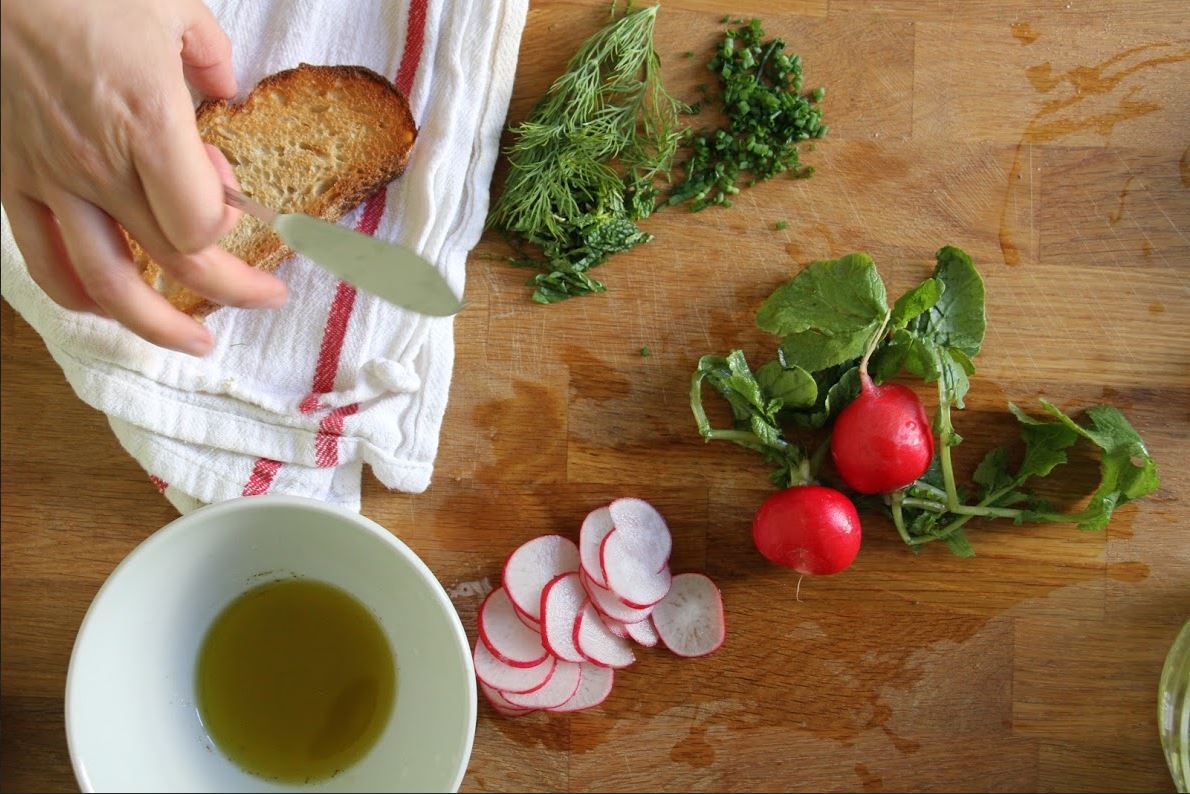 1. Make the vinaigrette. In a small bowl, combine shallot, lemon juice, red wine vinegar, salt and pepper. Slowly stream in olive oil and whisk until emulsified. Set aside.
2. Make the toast. Toast bread slices until golden brown.
3. Cut avocados in half and remove seeds. Scoop out the flesh and mash with a fork until spreadable but still chunky.
4. Prepare toppings: Roughly chop herbs, cut radishes in to paper thin slices, and separate flower petals.
5. Assemble the toast: Distribute avocado evenly amongst toast slices and top with a drizzle of vinaigrette. Add some radish slices, herbs and flower petals (optional). Finish with salt and pepper, to taste.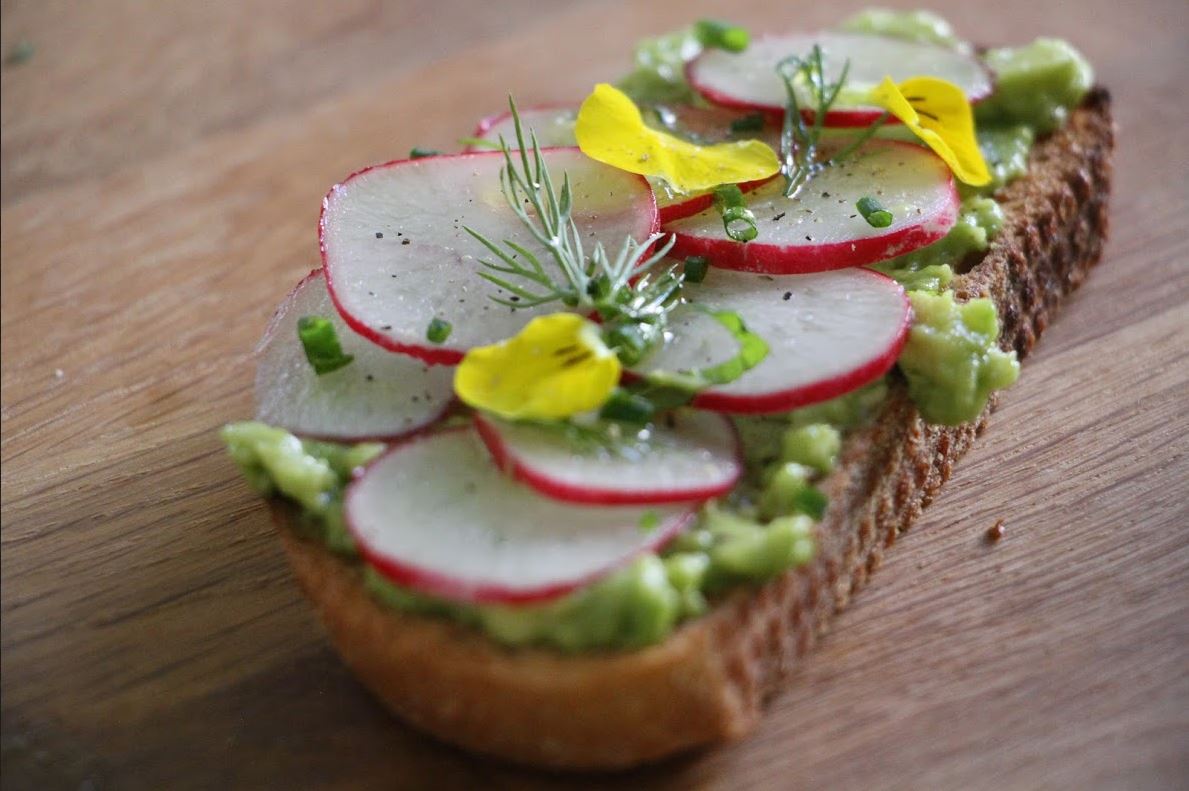 STEM APPLICATIONS
SCIENCE: Growing herbs, flowers and radishes in the garden (life sciences); avocado, fruit vs. vegetable; edible vs. non-edible flowers; bees and the role they play with flowers; vinaigrette – emulsion
TECHNOLOGY: How does a toaster/toaster oven work?
ENGINEERING: Following the recipe/instructions; assessing by taste and making adjustments; reaching the perfect avocado toast through trial and error
MATHEMATICS: Measuring plants as they grow; Dividing avocados in half (fractions); measuring ingredients
0
Read More