Pea, Kale, and Potato puree was one of my son's all time favorite baby foods. This recipe is a great way to include some hearty vegetables for the winter and also sneak in some kale! This homemade baby puree is hearty, healthy, and so tasty.

MAKES 10 oz
for babies 6 months and up
1 stem of curly green kale
1/2 c. peas
1 small potato
1 1/4 c. fresh chicken stock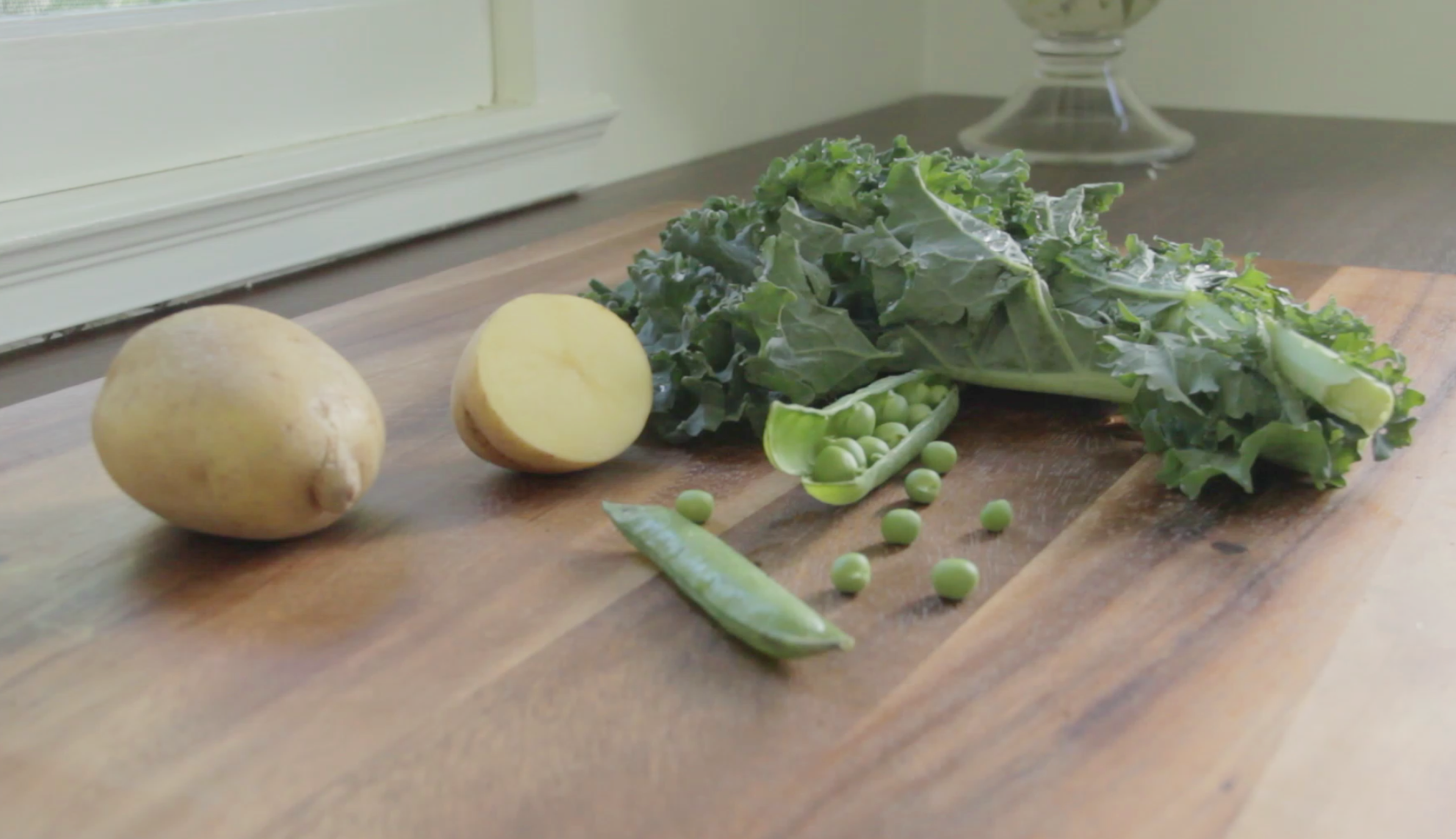 1
Remove the stem of the kale and roughly chop the leaves.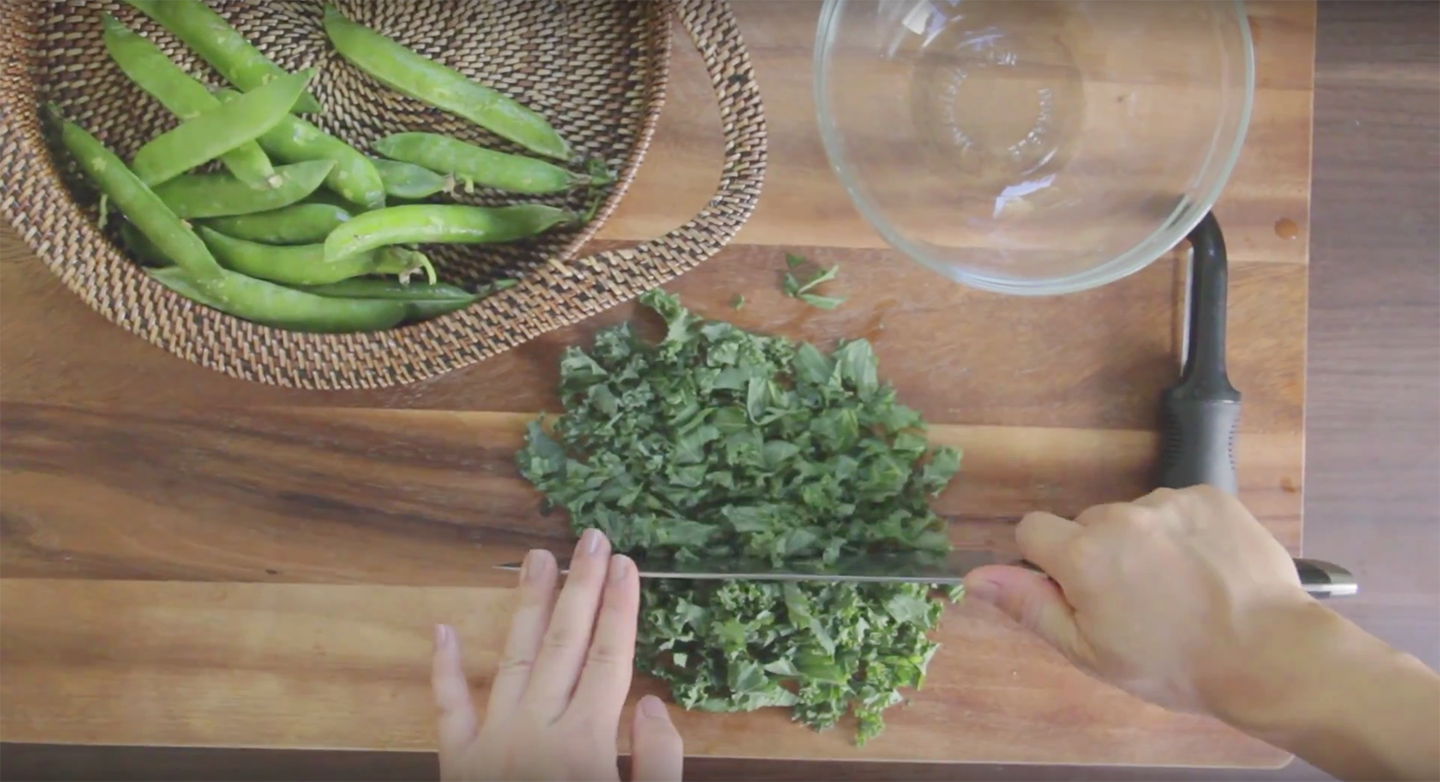 2
Shuck the peas (frozen is fine too).
3
Peel and roughly chop the potato.
4
Boil the chicken broth and add all the vegetables. Set heat to high and reduce to low when boiling. Cook until potatoes are tender.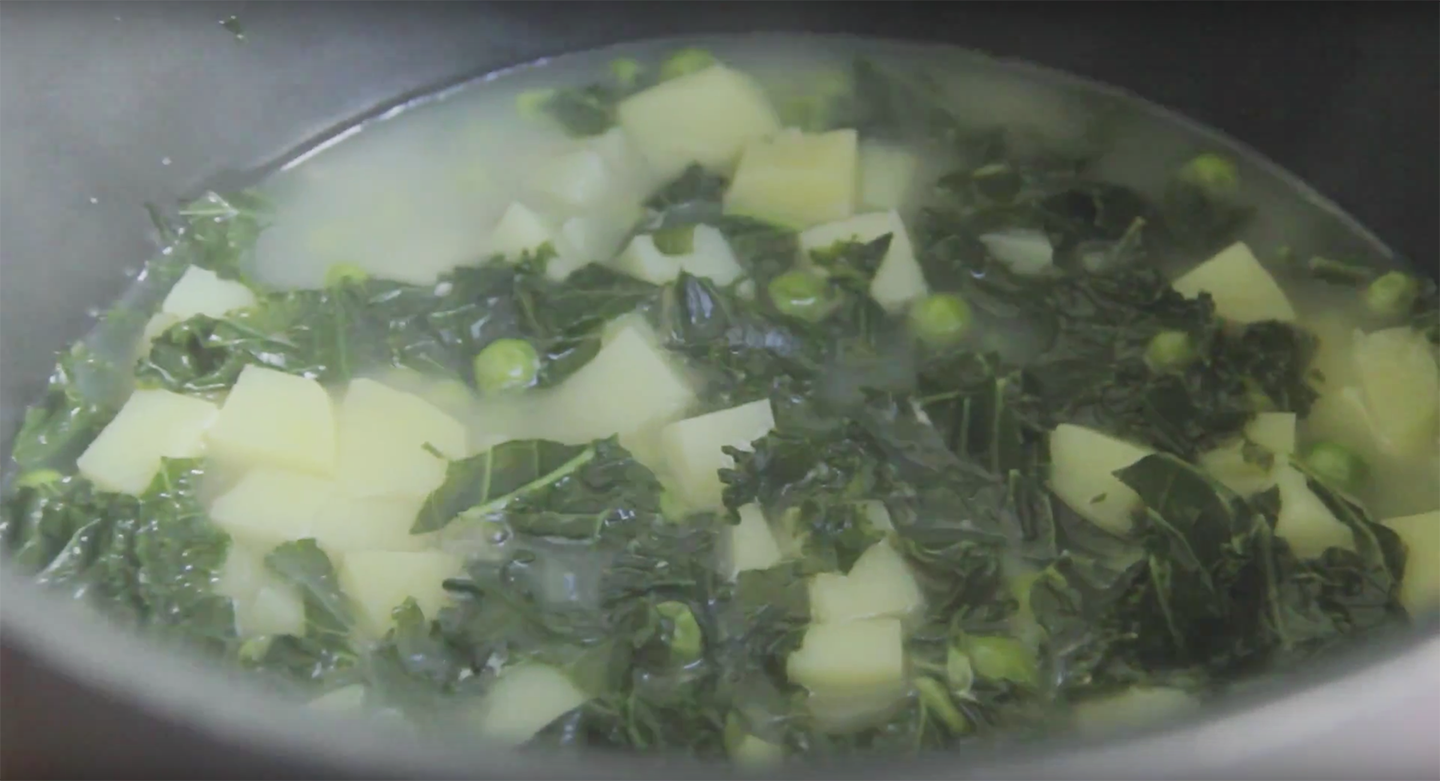 5
Puree in your  food processor or blender.