Roasted Pumpkin & Sweet potato with cinnamon & nutmeg
This is one of our favorite baby food recipes. It's like homemade pumpkin pie for babies! Roasting vegetables is the best way to bring out a vegetable's natural flavor and sweetness. This baby puree is not only perfect for baby, but is a yummy base for homemade pumpkin pie or pumpkin bread as well!

MAKES 15 oz
for babies 6 months and up
1 sweet potato
1/2 small pumpkin (sugar pie or baby bear variety is best!)  
2 cinnamon sticks
pinch of grated nutmeg
1/2 c. of water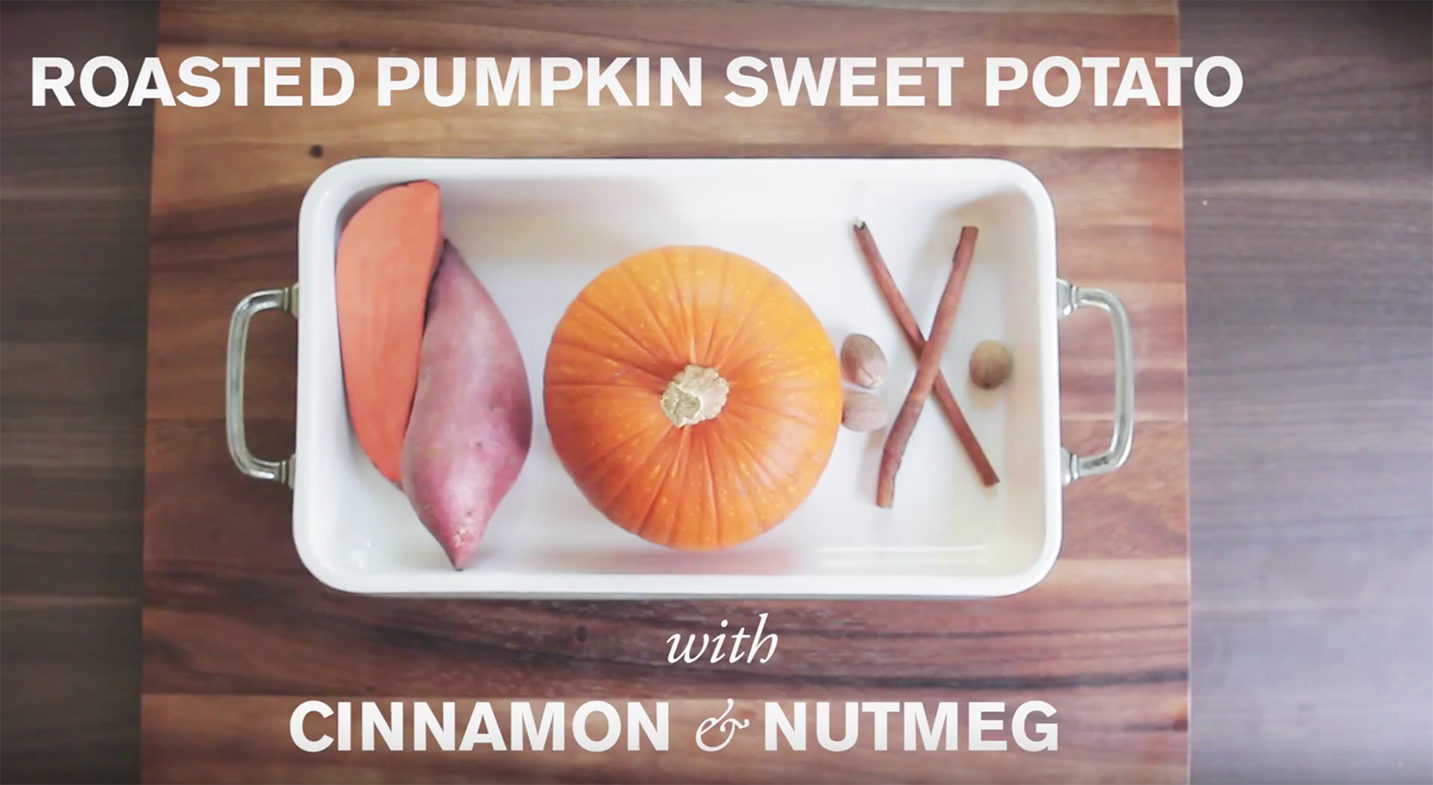 1
Preheat the oven to 375 degrees.
2
Remove the seeds, pulp, and strings of the pumpkin. Cut off the stem.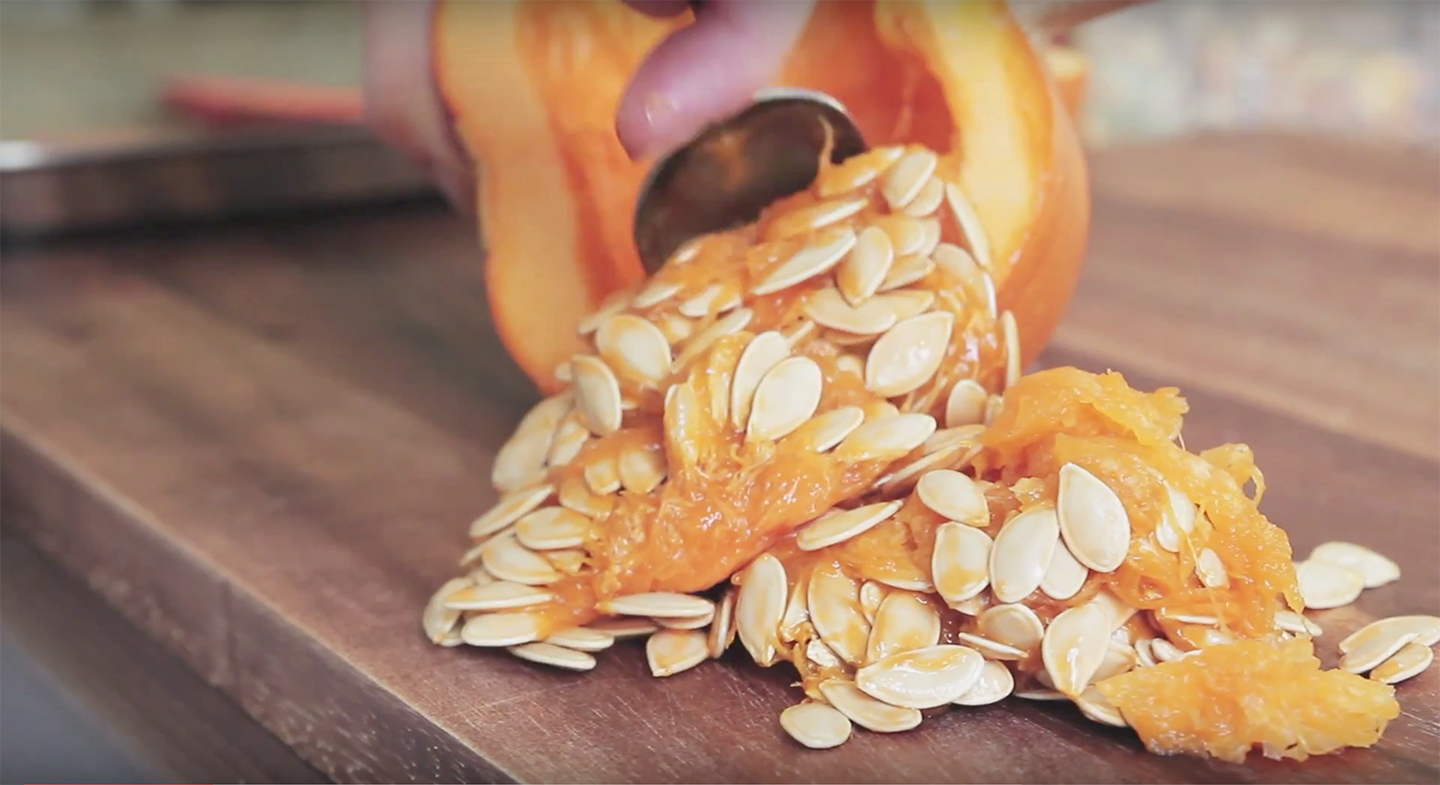 3
Cut the pumpkin into wedges.
4
Slice the sweet potato into slices.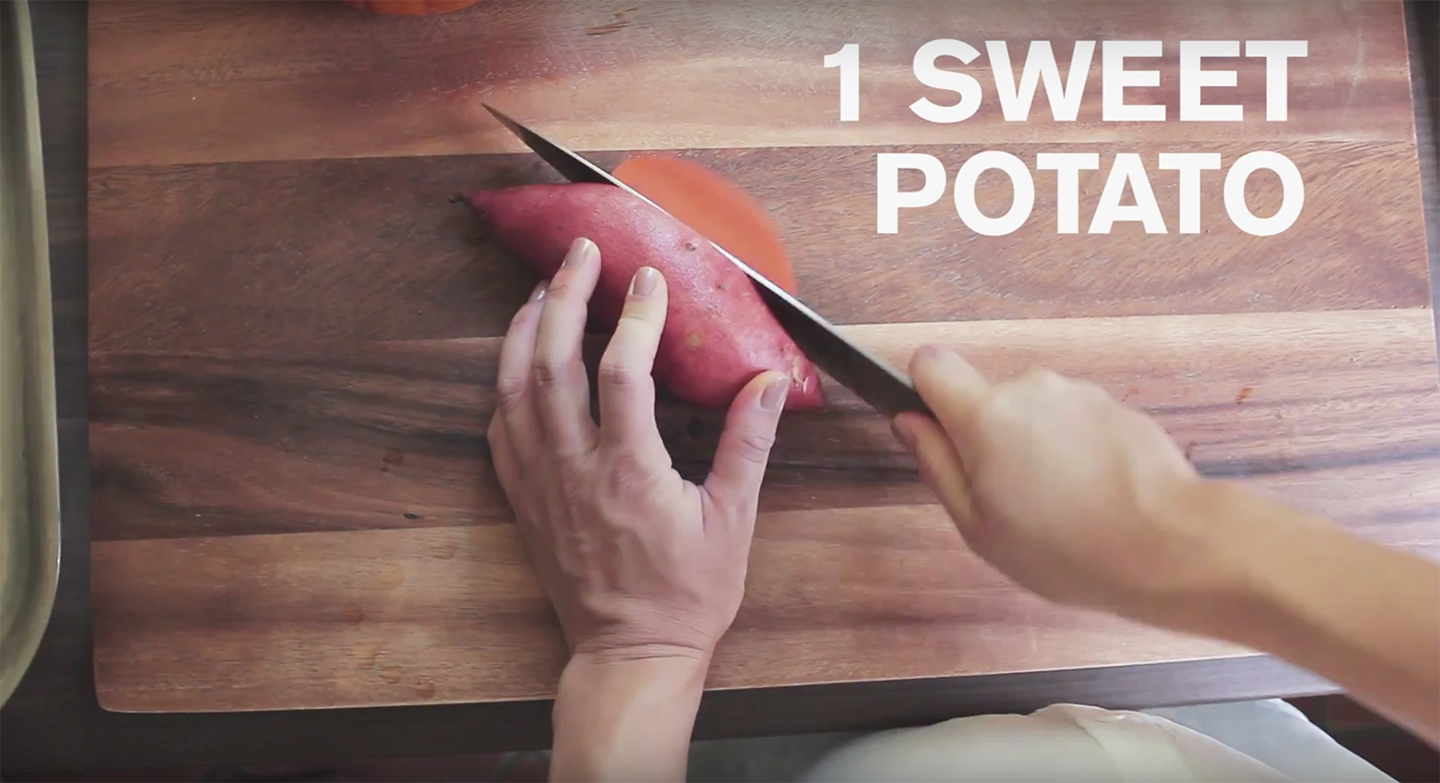 5
Place the potato slices, pumpkin wedges, cinnamon sticks into the baking pan. Add a pinch of grated nutmeg. Add 1/2 c. of water into the pan.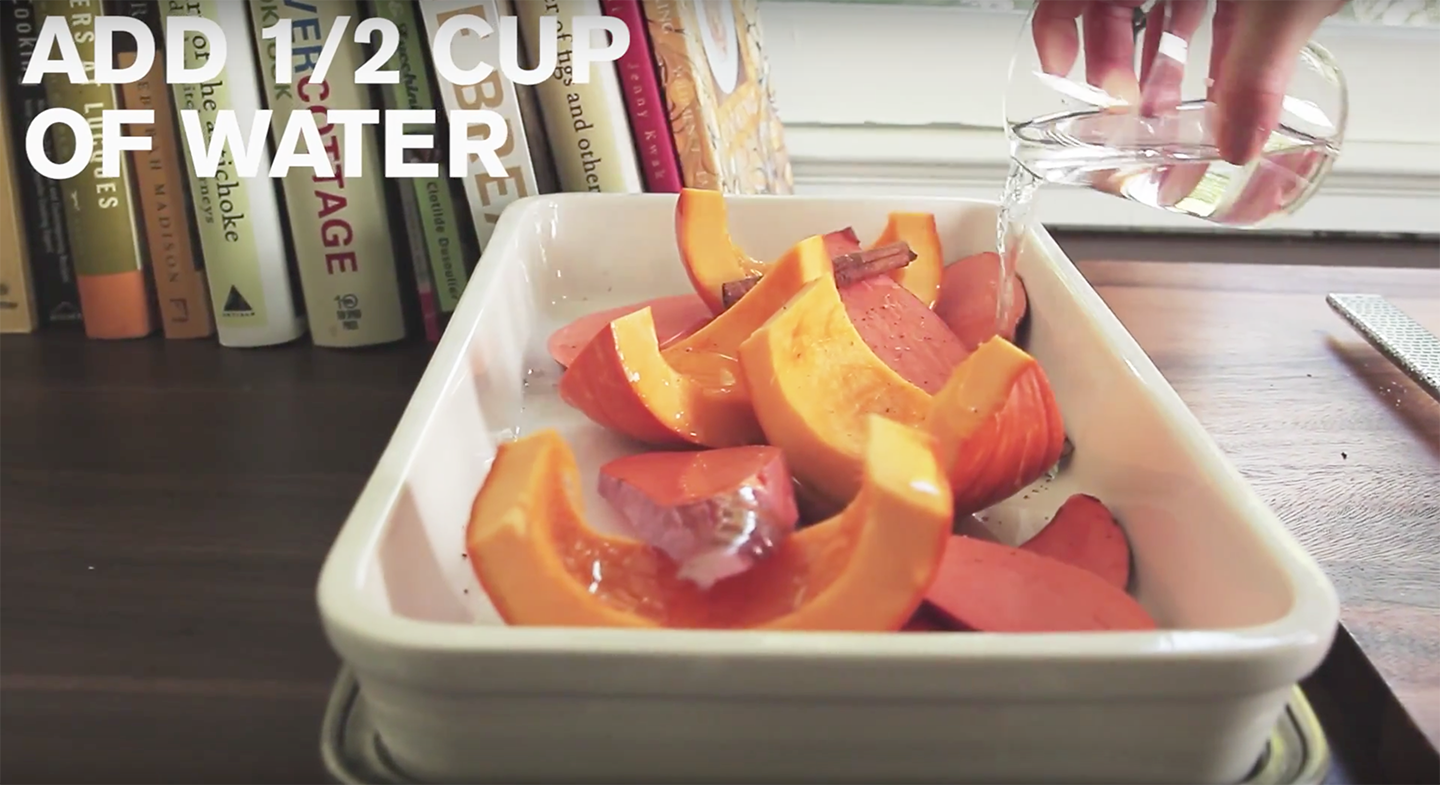 6
Cover the pan with foil. Place into the oven and roast for 45 min.
7
Scoop the pumpkin and remove the skin from the potato.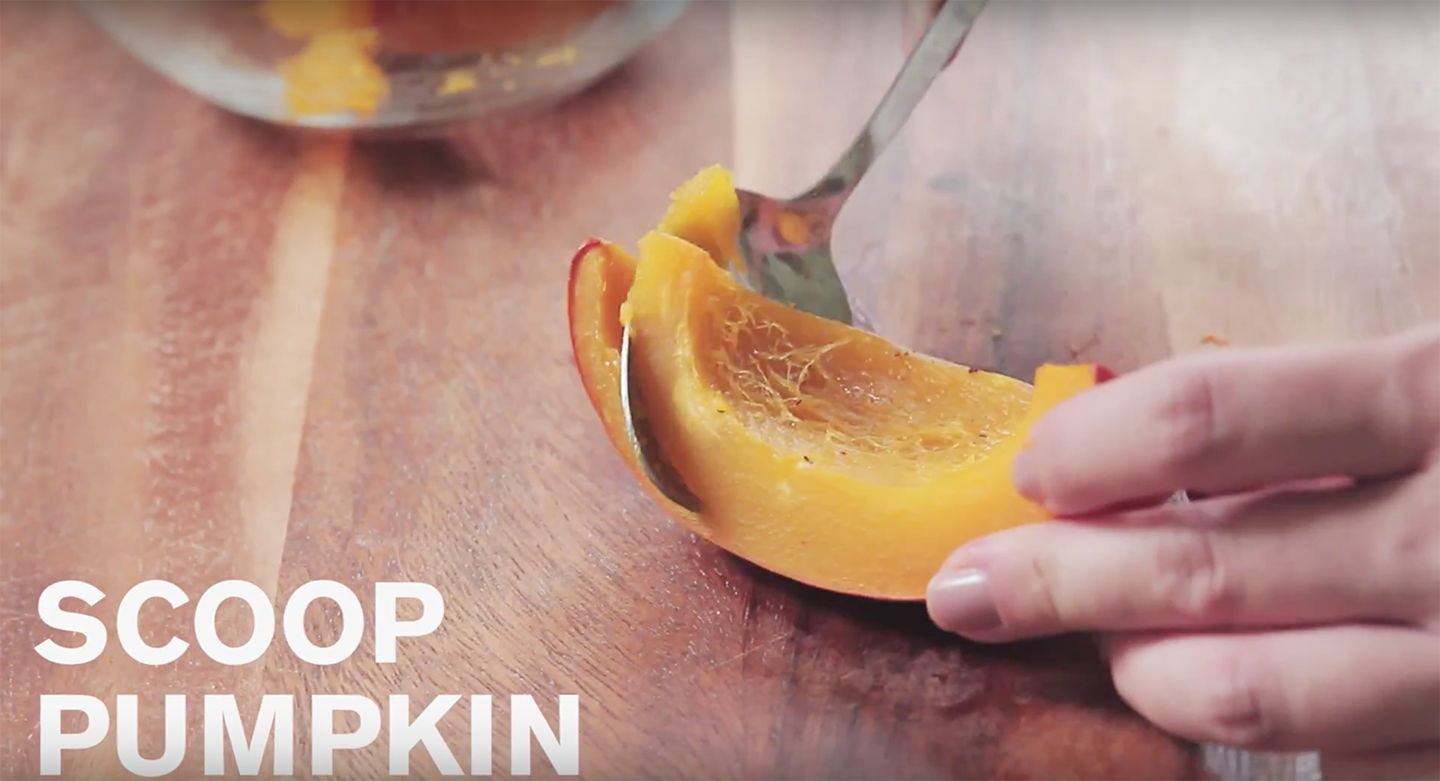 8
Place into blender to puree. If needed, add a little water and blend again until silky smooth.