Pear, fig, and carrot purée is a twist on traditional pear puree. We had beautiful figs this fall in California and I added a carrot for a smoother texture since my son likes his baby food smoooooooth. The result are beautiful layers of flavor with some subtle sweetness. For babies 4-6 months, you can easily leave out the carrot and/or fig for a pure pear puree.

MAKES 8 oz.
for babies 6 months and up
1 1/2 pears
3 figs
1 carrot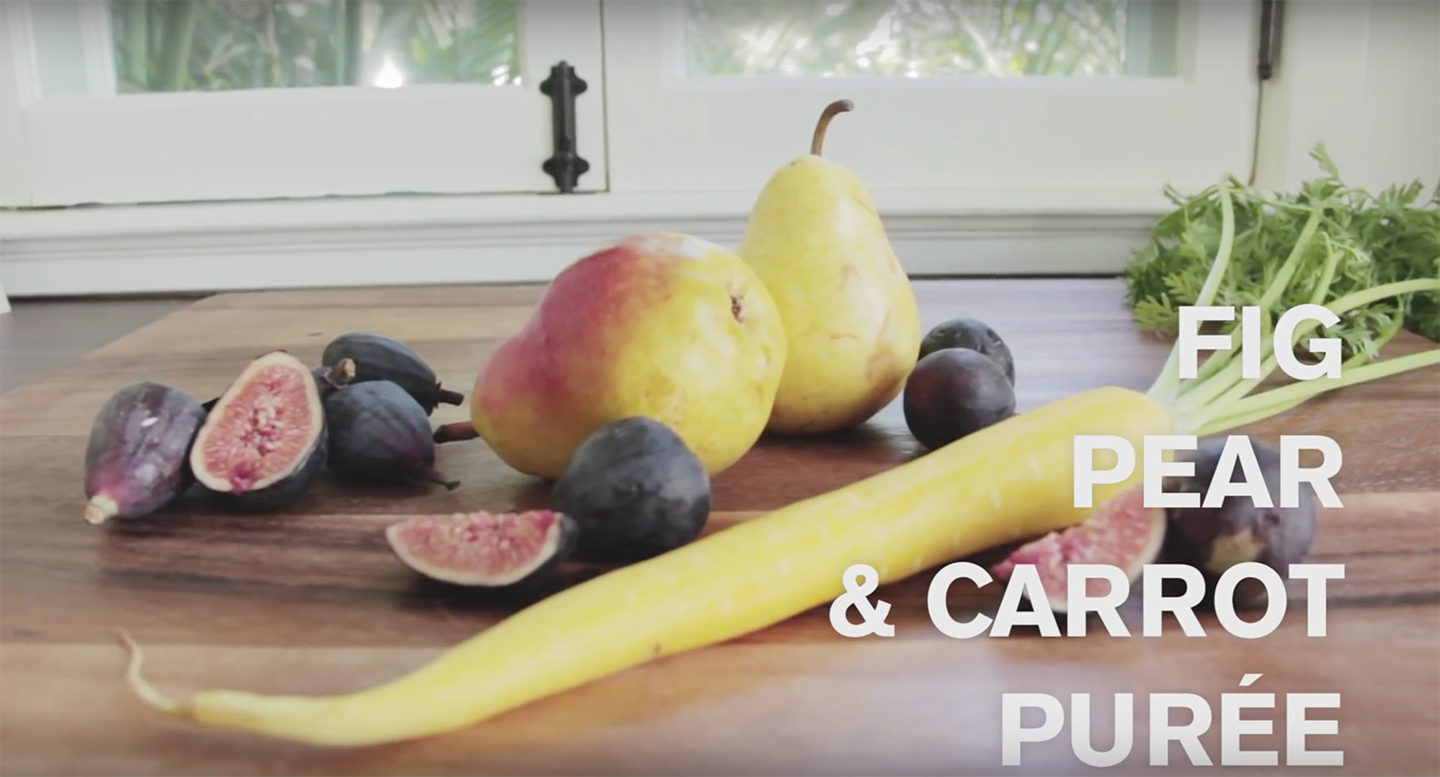 1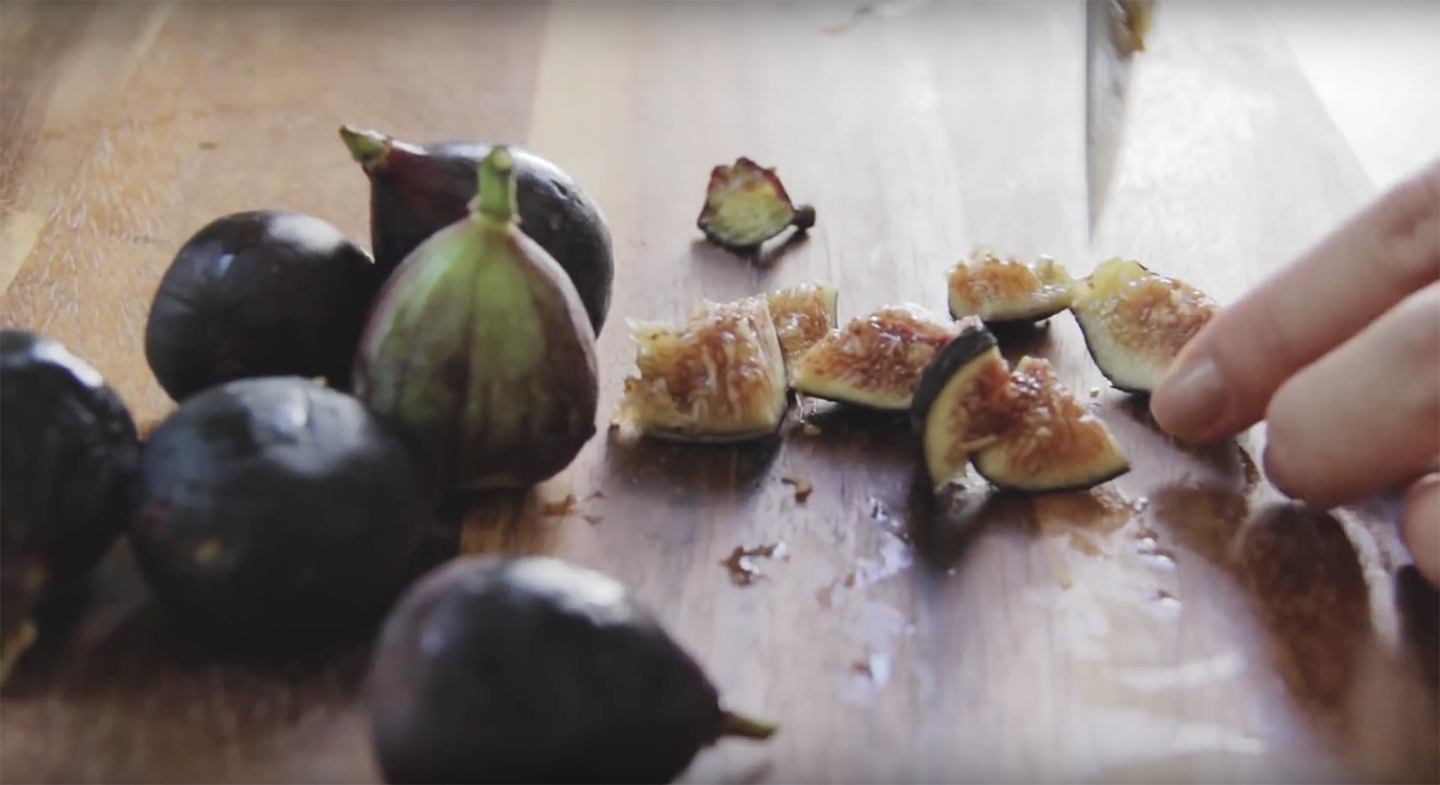 2
Peel and chop 1 1/2 pears. Peel and chop 1 carrot into 1/2 inch pieces.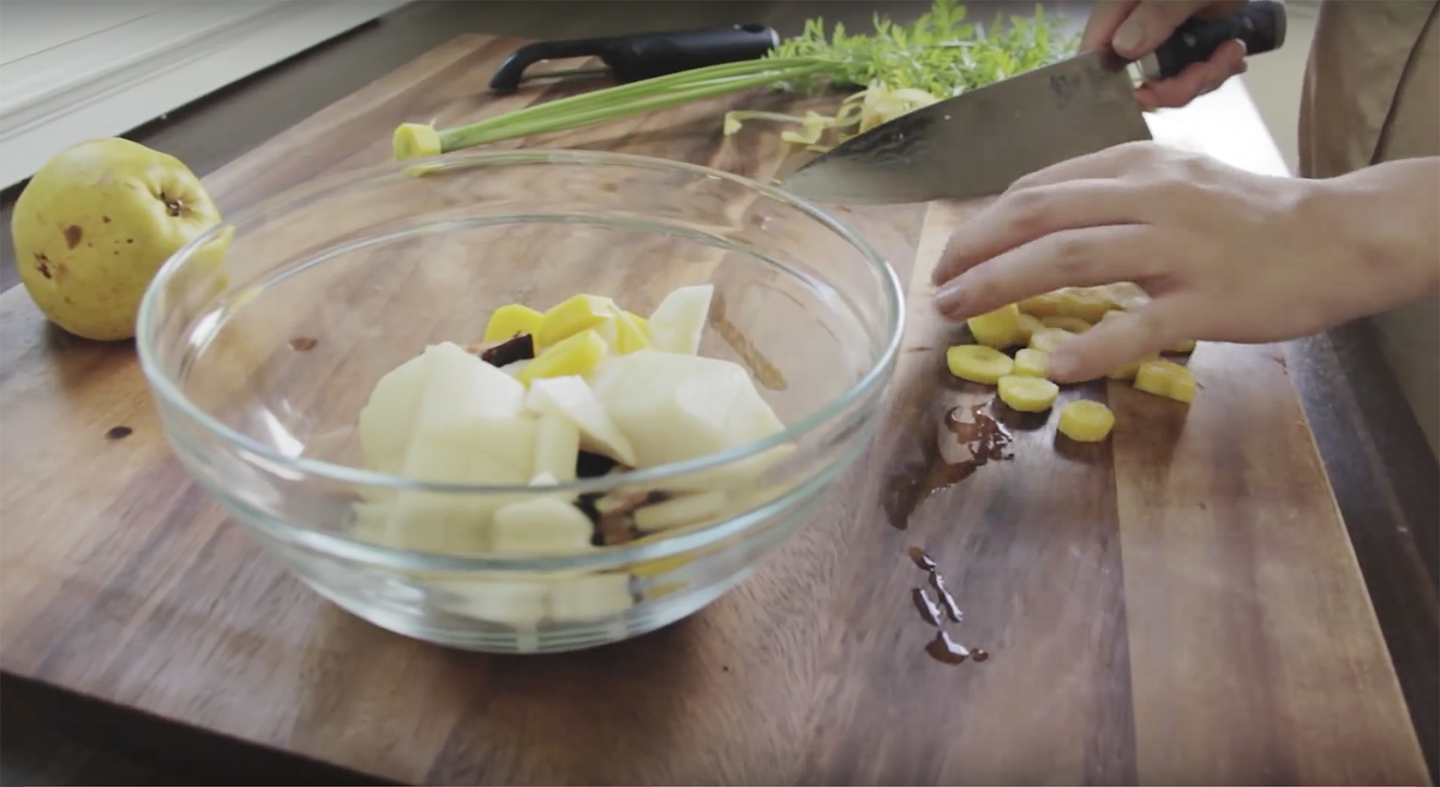 3
Add the figs, pears, and carrots, into the steamer basket. Steam for 10 minutes or until tender.
4
Remove the figs, pears, and carrots, and place the pieces in a blender. Puree until desired texture. Add some steaming liquid to thin consistency if needed.