This baby food recipe is an update on traditional carrot puree. The mango brings an all-natural sweetness that my baby loves, but you can easily improvise the recipe with carrots and beets or carrots and apples. Enjoy!

MAKES 10 oz.
for babies 6 months and up
3 – 4 large carrots
1/3 c. of mango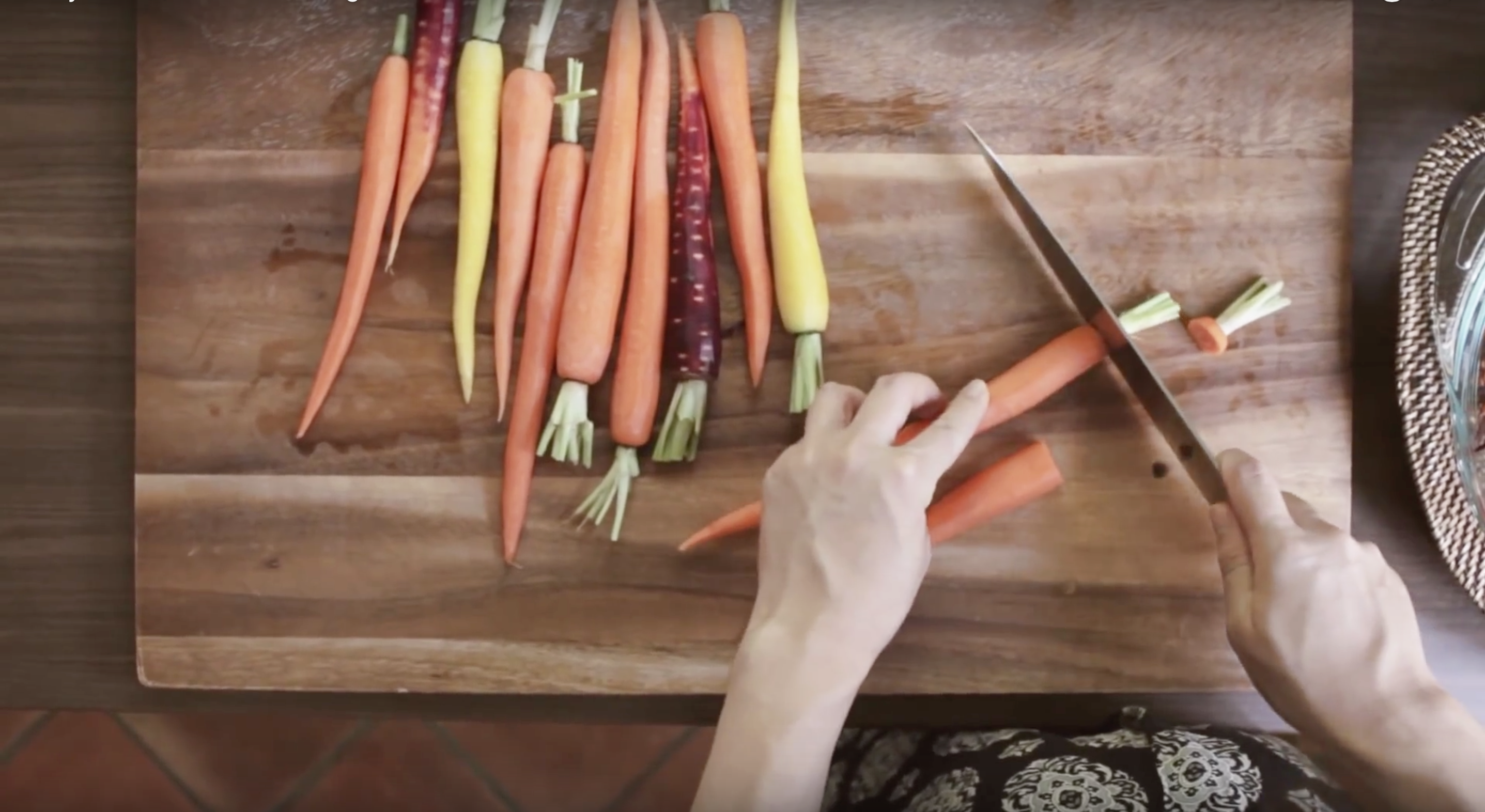 1
Peel and roughly chop 3 – 4 large carrots in 1/2 inch pieces. Peel and dice 1/3 c. of mango.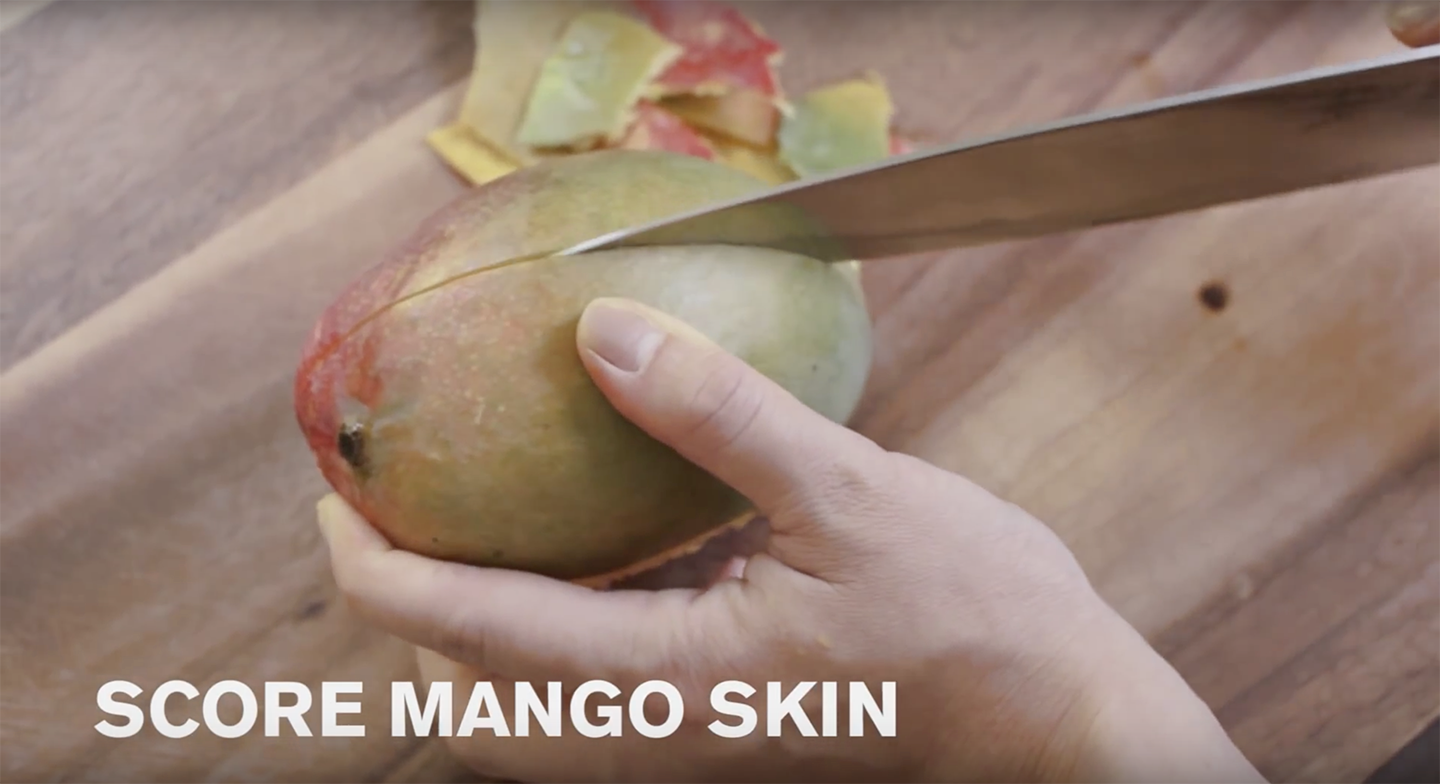 2
Add the carrot and mango pieces to the steamer basket and steam for 12 min or until tender.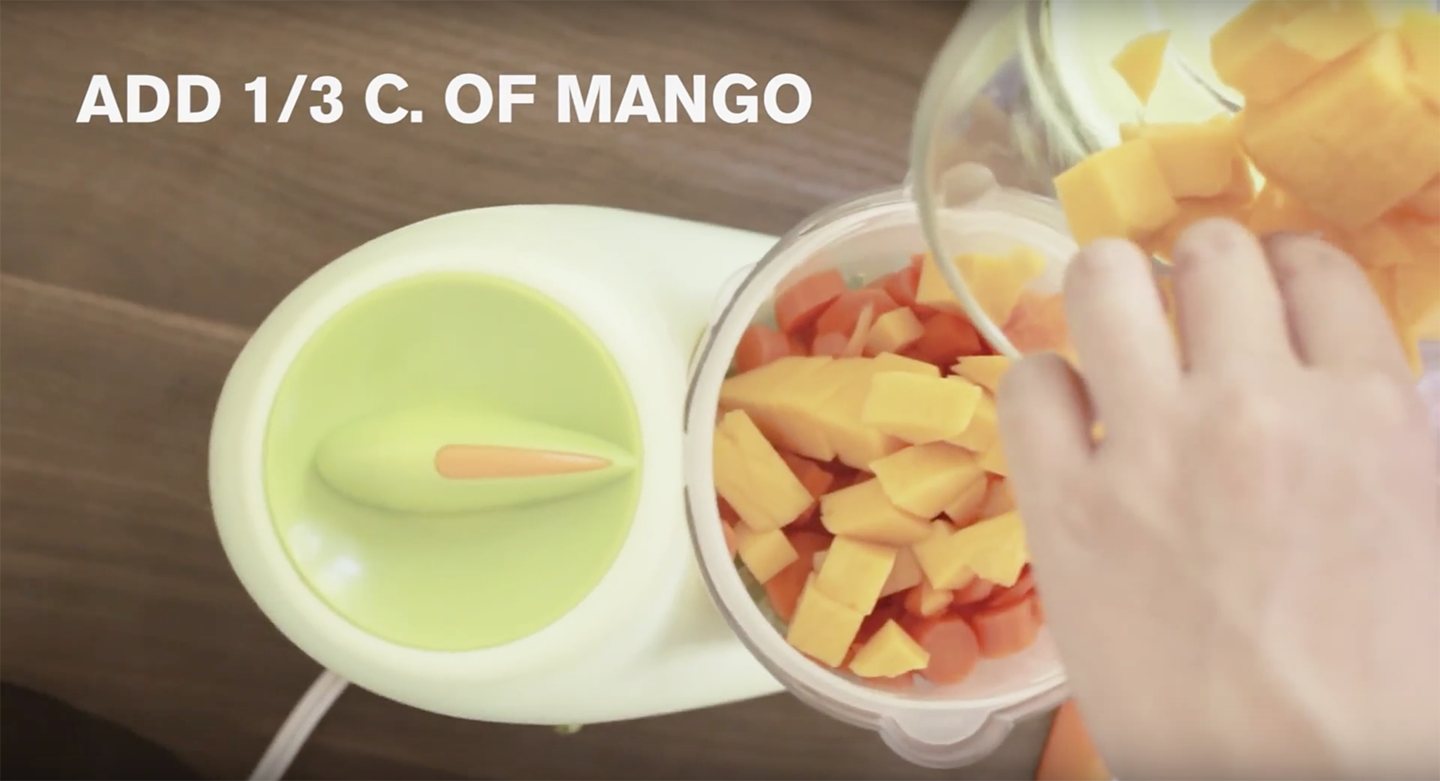 3
Remove the carrots and mango and place the pieces in a blender. Puree until desired consistency. Add some steaming liquid to thin consistency if needed.