A few months ago, my mother and I took my boys to Taiwan for an epic summer vacation. My family is from Taipei, and I wanted to make sure the kids had a chance to make a connection with their ancestral roots. Turns out, it was pretty easy to do, starting with – no surprise here – the food. Taiwan is known for its cuisine, and we ended each day with the full bellies to prove it. We had one particularly amazing meal at 三分俗氣, a restaurant run by Mama Tsao and her husband. Her vegetable rice packs a punch of flavor: it's savory and completely addictive. She told me her secret is infusing the oil with aromatics like chinese ham and bacon.
Fried rice is one of those guilty pleasures a lot of us associate with our neighborhood Chinese delivery place, but try this recipe and I think you might find yourself tossing that takeout menu. It's easy, filled with layers of flavor, and probably quite a bit healthier than anything in those little white cartons. Give it a shot and customize with any meats or veggies you wish!

⅓ c. cooked edamame
⅓ c. cooked green beans, sliced
1 bunch scallions, finely sliced (green and white scallions separated)
1 large garlic finely minced
½ tsp sea salt
½ tsp white pepper
2 c. cooked rice, cold
3 large eggs, beaten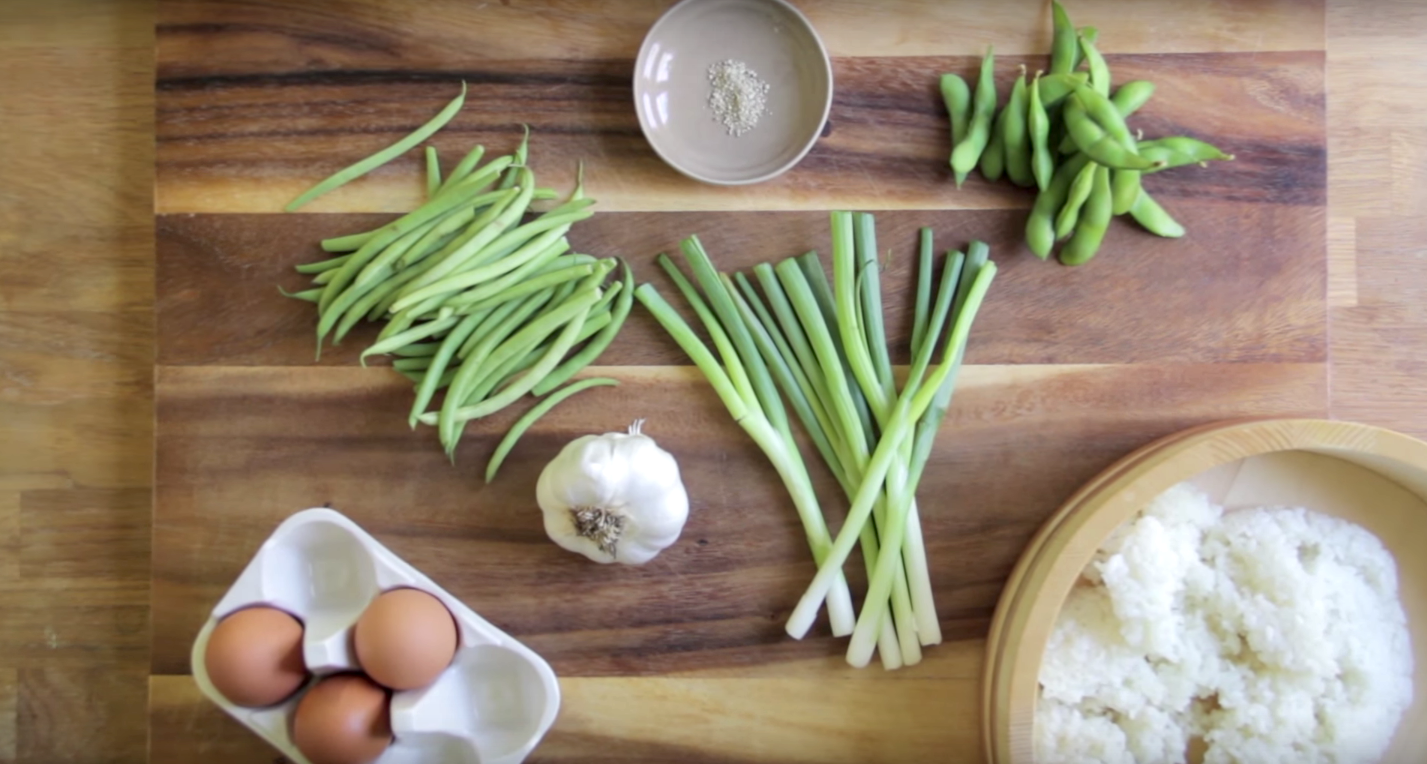 1
Heat up skillet over high heat.
2
Add a drizzle of grapeseed oil or other neutral vegetable oil.
3
Add garlic and then white and light green scallions to infuse the oil. Slightly saute until the garlic turns golden.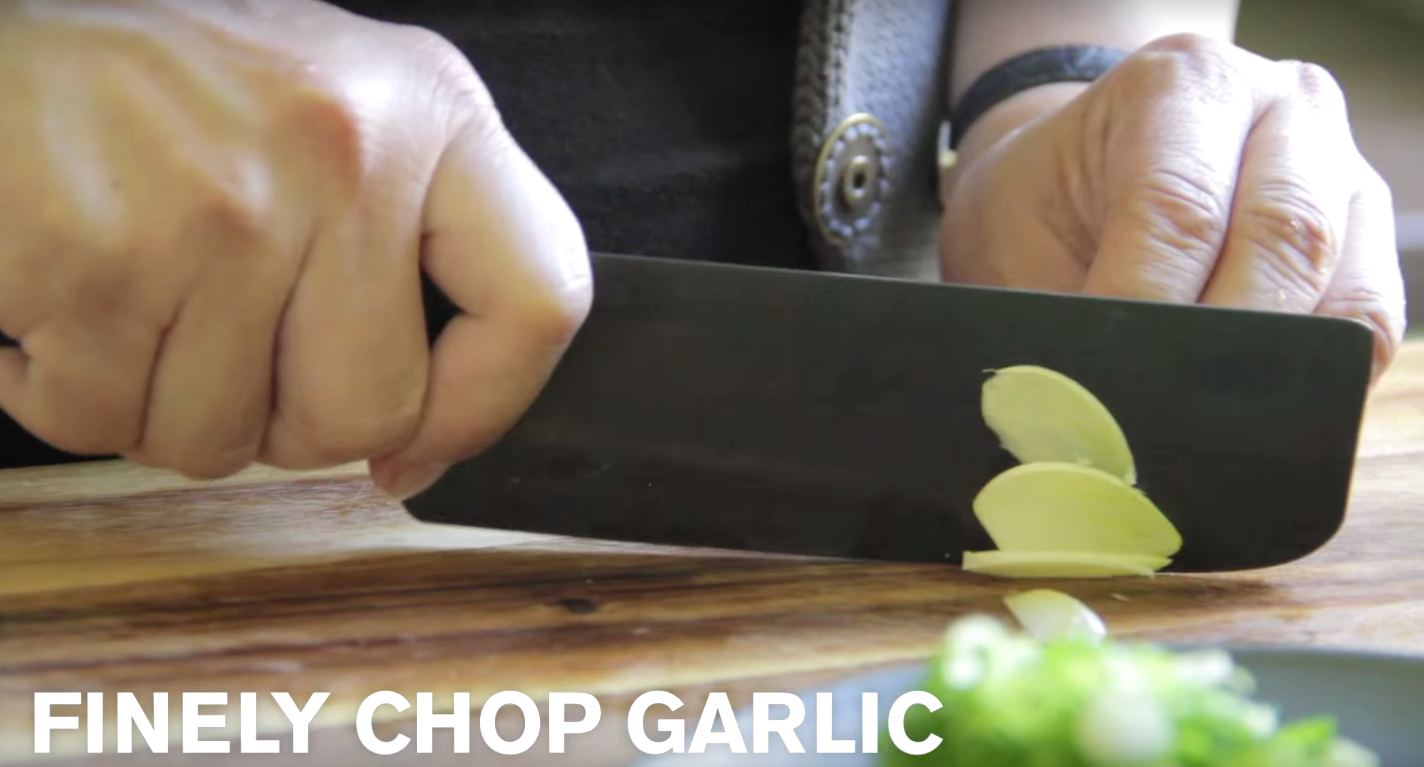 4
Once oil is ready, add the cooked rice and use a spoon or rice paddle to break up the rice and mix with the garlic and scallions.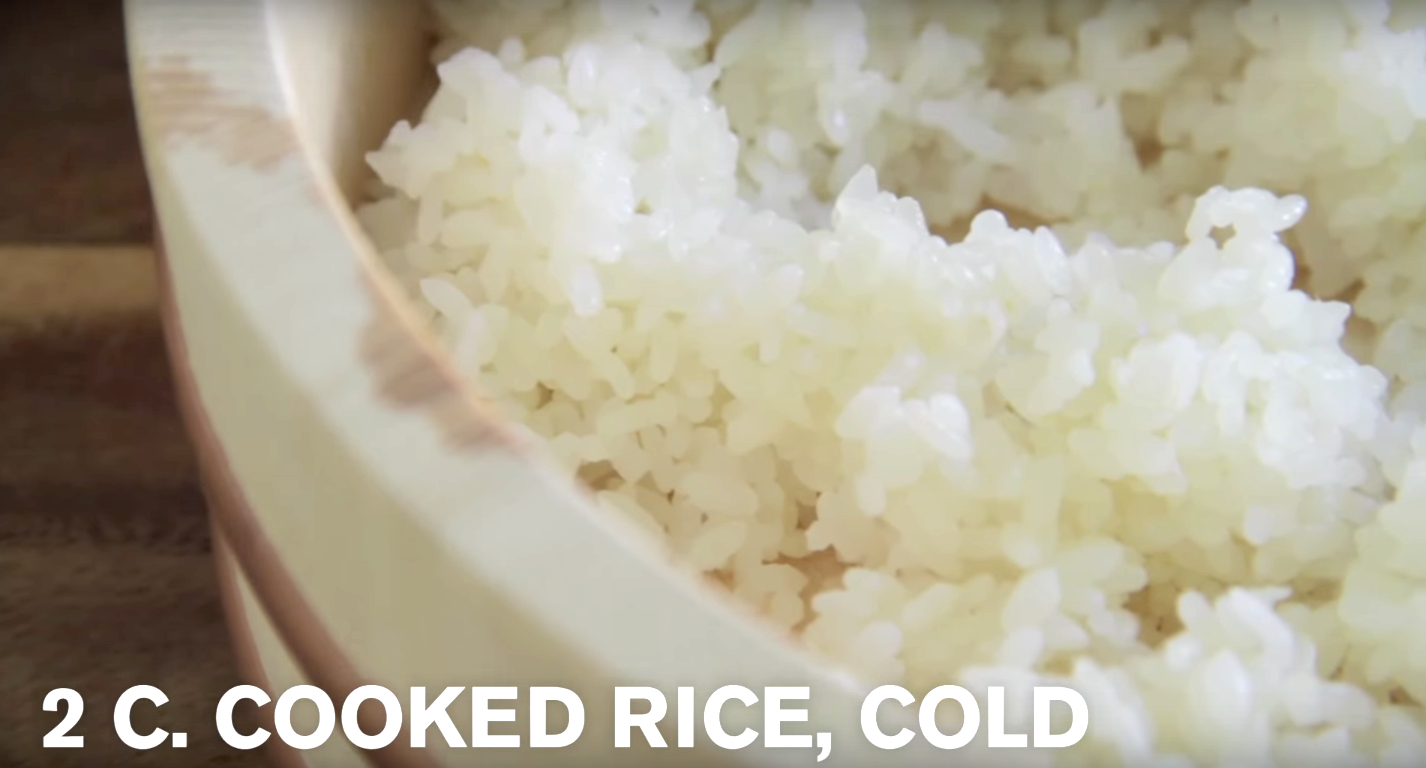 5
Add the salt and pepper. Mix.
6
Fold in the veggies and dark green scallions.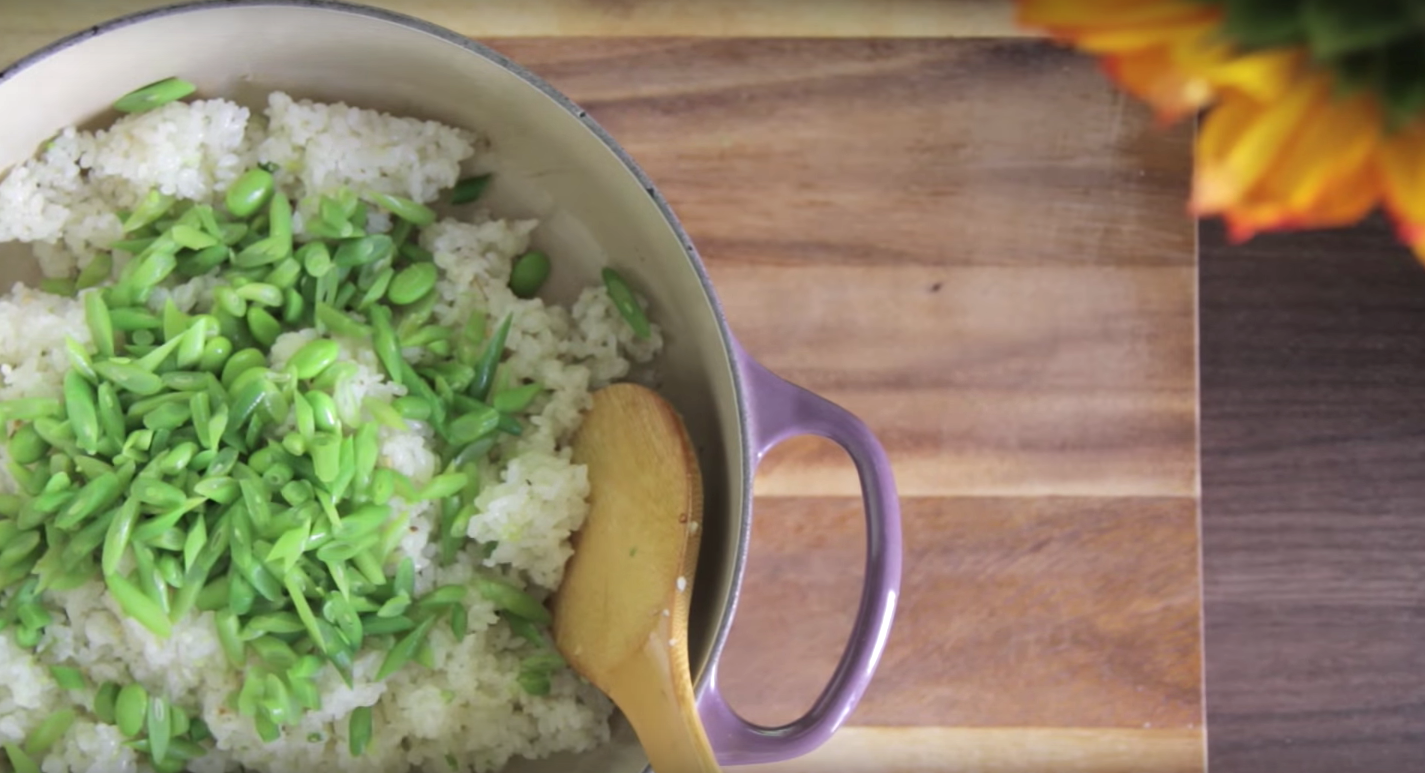 7
Pour the eggs over the rice and continue to mix until the egg and mixture is dry.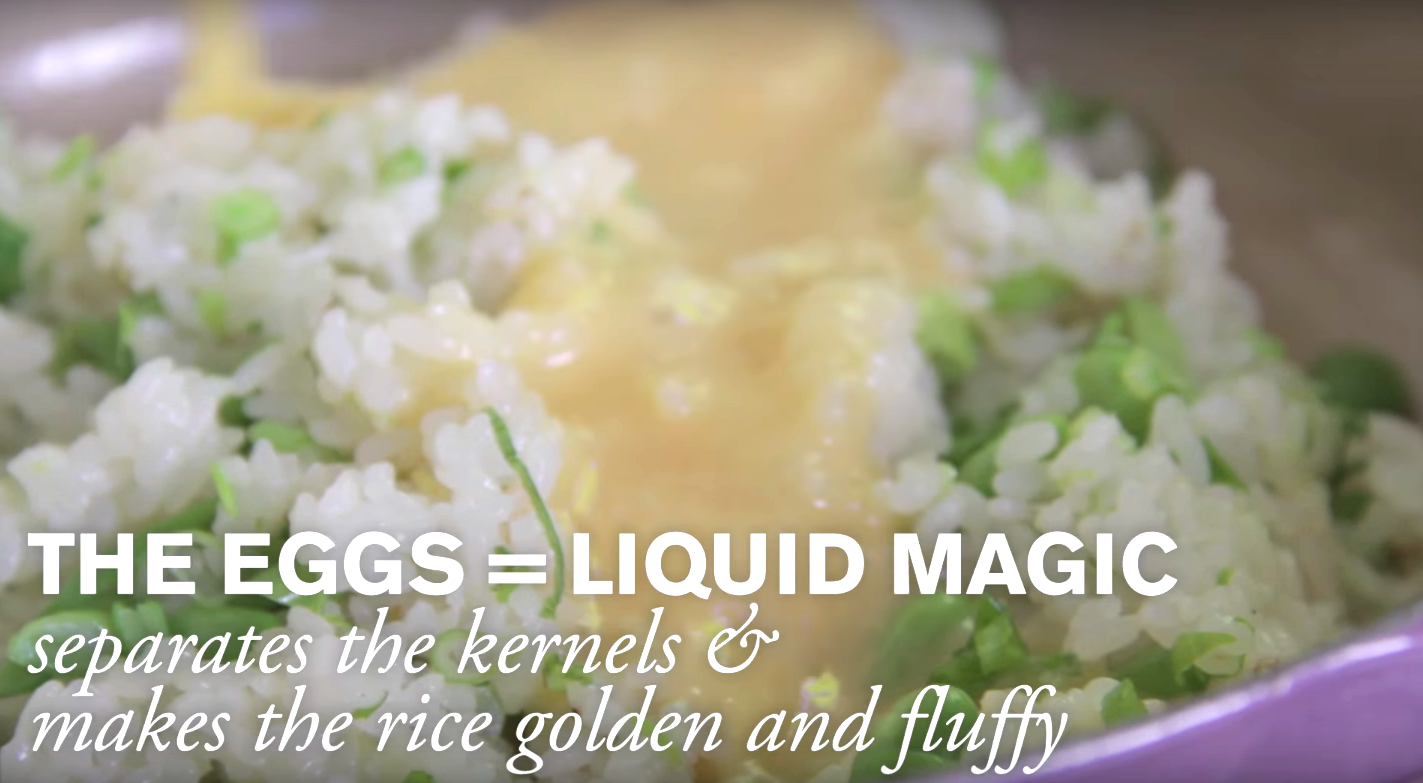 8
Taste and top with extra slices of veggies.
9