Preserving Winter's Bounty – Pickled Winter Vegetables
I've always loved the intense burst of salty, sour, sweet and crunch that comes with a good pickle. On more than one occasion my mom caught me drinking juice straight from the pickle jar, and I can't say I'm not still tempted to do that today.
These pickles are packed full of flavor from ingredients like thyme, orange, coriander and mustard seeds, and have a nice pucker thanks to some rice wine vinegar. They make a great appetizer alongside some toasted bread and cheese (goat cheese, whipped ricotta, crème fraiche, or yogurt would all be perfect creamy counterpoints). The best part? They can be made WAY in advance, so last minute entertaining is easy peasy. Feel free to use any vegetables you fancy, toss in a bit of fruit for sweetness, and now let's get to pickling!

2 tbsp coriander seeds
1 tbsp peppercorns
1 tsp yellow mustard seeds
1 bunch thyme
1-2 lemon peels
2-3 bay leaves
1/4 c. sugar
1/2 onion sliced
1 c. rice wine vinegar
juice from 1 small orange
1 c. water
bunches of your favorite vegetables (carrots, cauliflower, celery root, beets, etc.)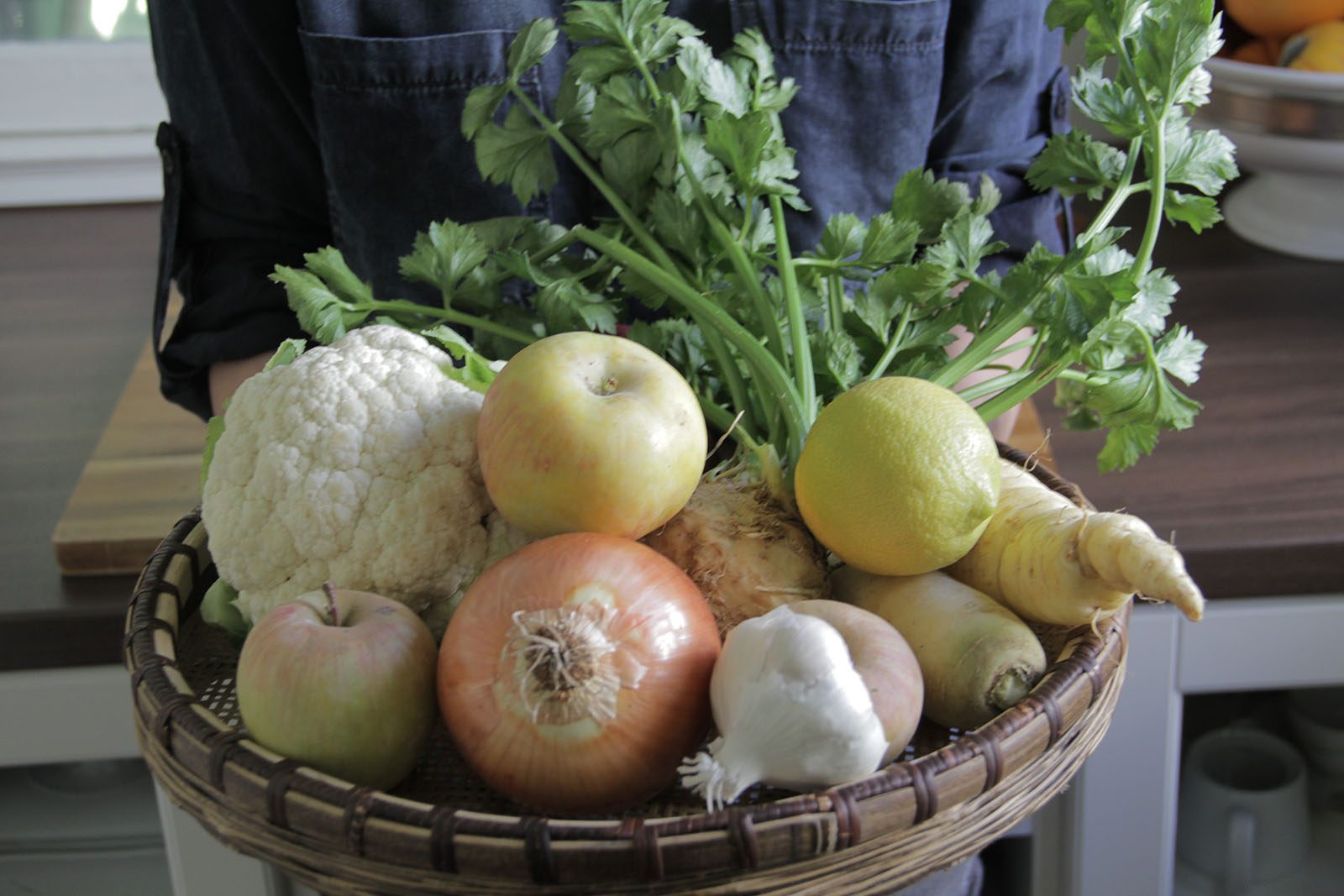 1
Prep your veggies. Peel & chop if needed.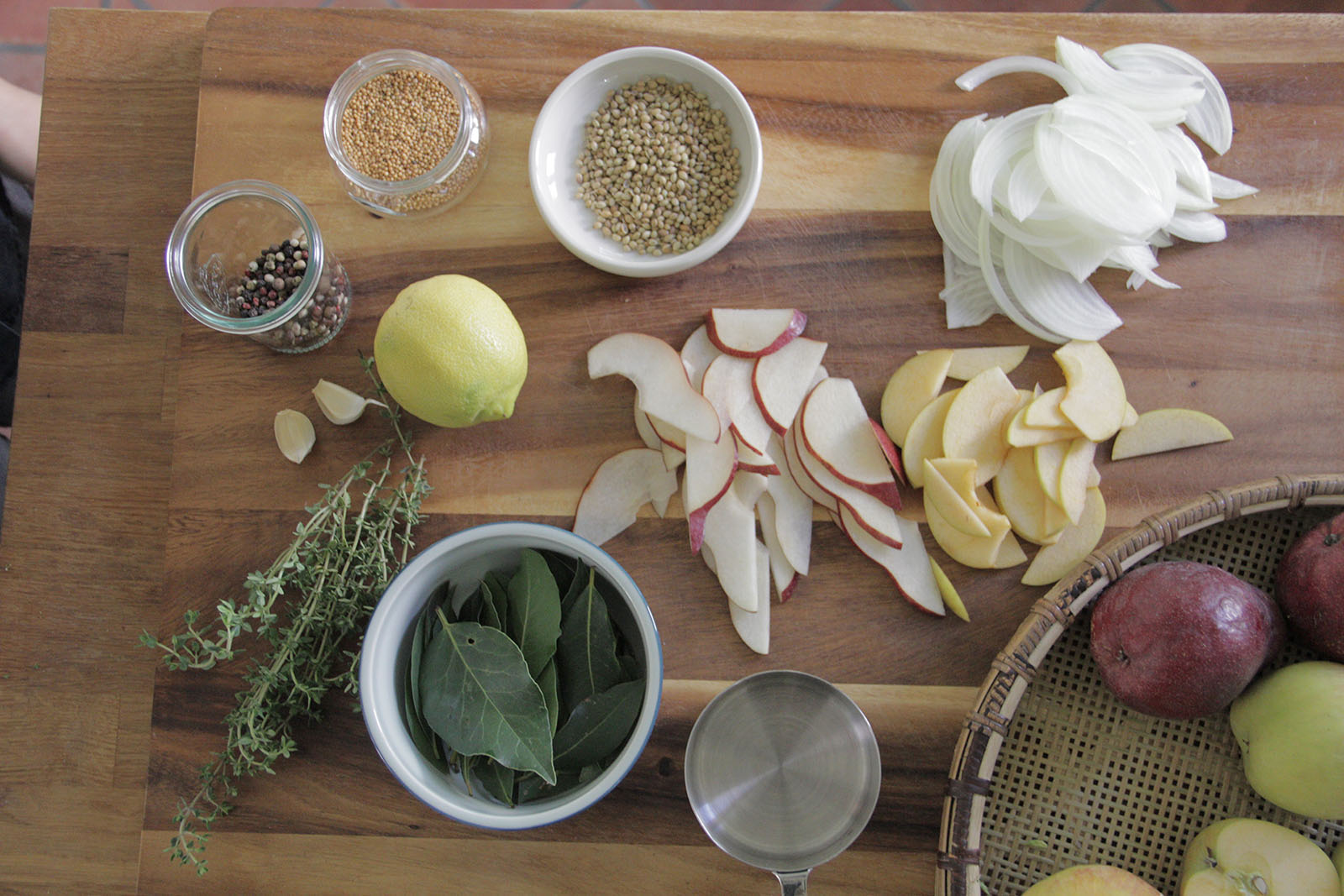 2
Blanch harder veggies like carrots, cauliflower, celery root, etc. They should still have a crunch and bite to them. Shock the vegetables in an ice bath to stop them from cooking.
3
Boil all the pickling ingredients together then simmer for 10 minutes. Taste for flavor and balance. Strain and cool to room temperature.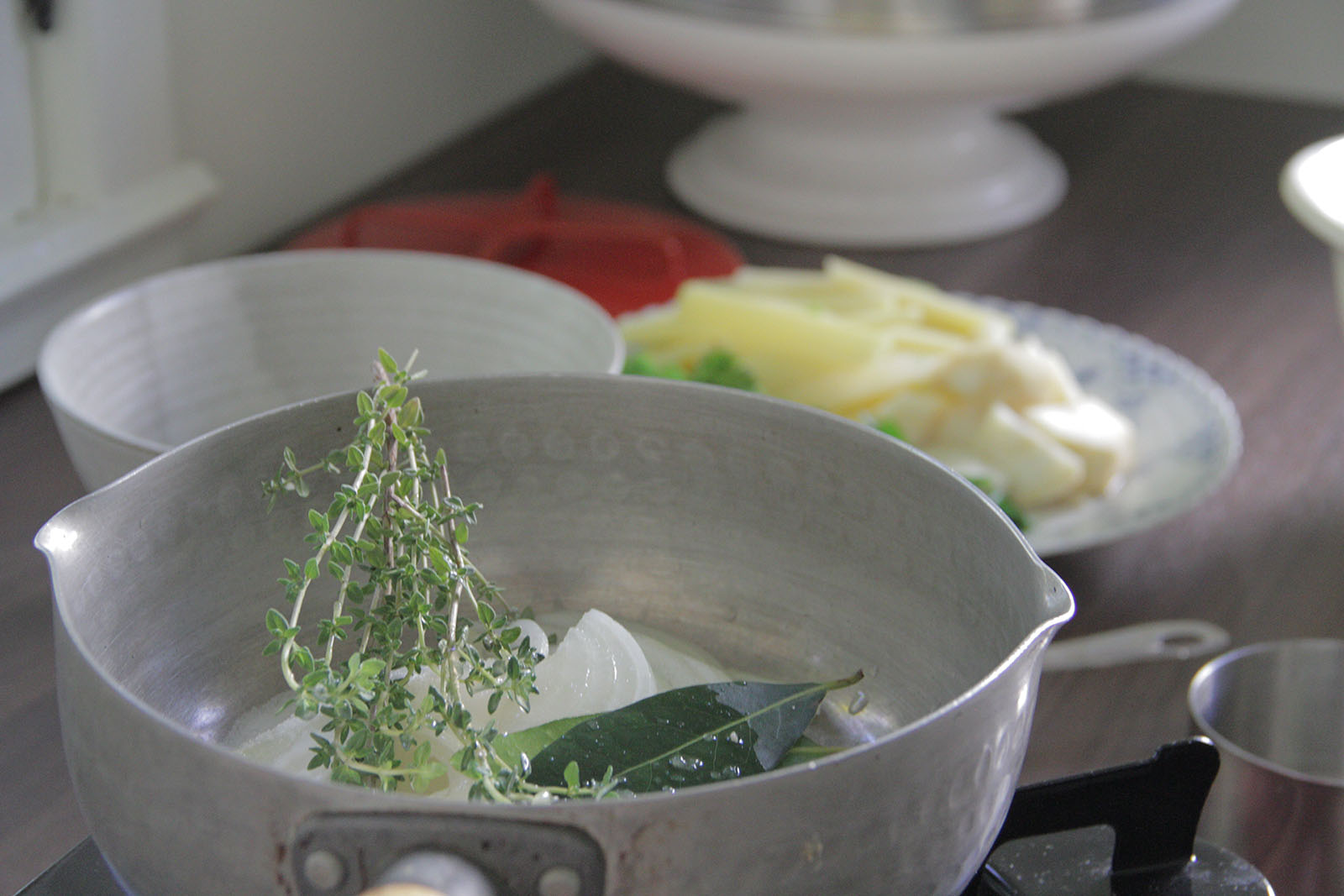 4
Pack your veggies into a canning jar. Adding slices of fresh fruits like apples, pears, persimmons, lemon or orange zest etc. will naturally sweeten and bring more flavor to the pickled veggies.
5
Pour the brine over the vegetables. They should be completely submerged in the brine to stay fresh.
6
Cool to room temperature and refrigerate overnight.