Strawberry & mango yogurt
Once baby is ready for yogurt, making your own flavored yogurt is super easy and healthy. There is no processed sugar or preservatives. The secret to sweetening yogurt naturally is adding some mango. Fresh or frozen mangos are a natural sweetener and will balance the tartness from the yogurt and fruits like strawberries, raspberries, etc. If you use frozen fruit, you can steam until soft. If you use fresh fruit, steaming or cooking the fruit is optional.

MAKES 5 oz. of babyfood
for babies 6 months and up
4 strawberries
1/3 c. of mango
1/2 c. of greek yogurt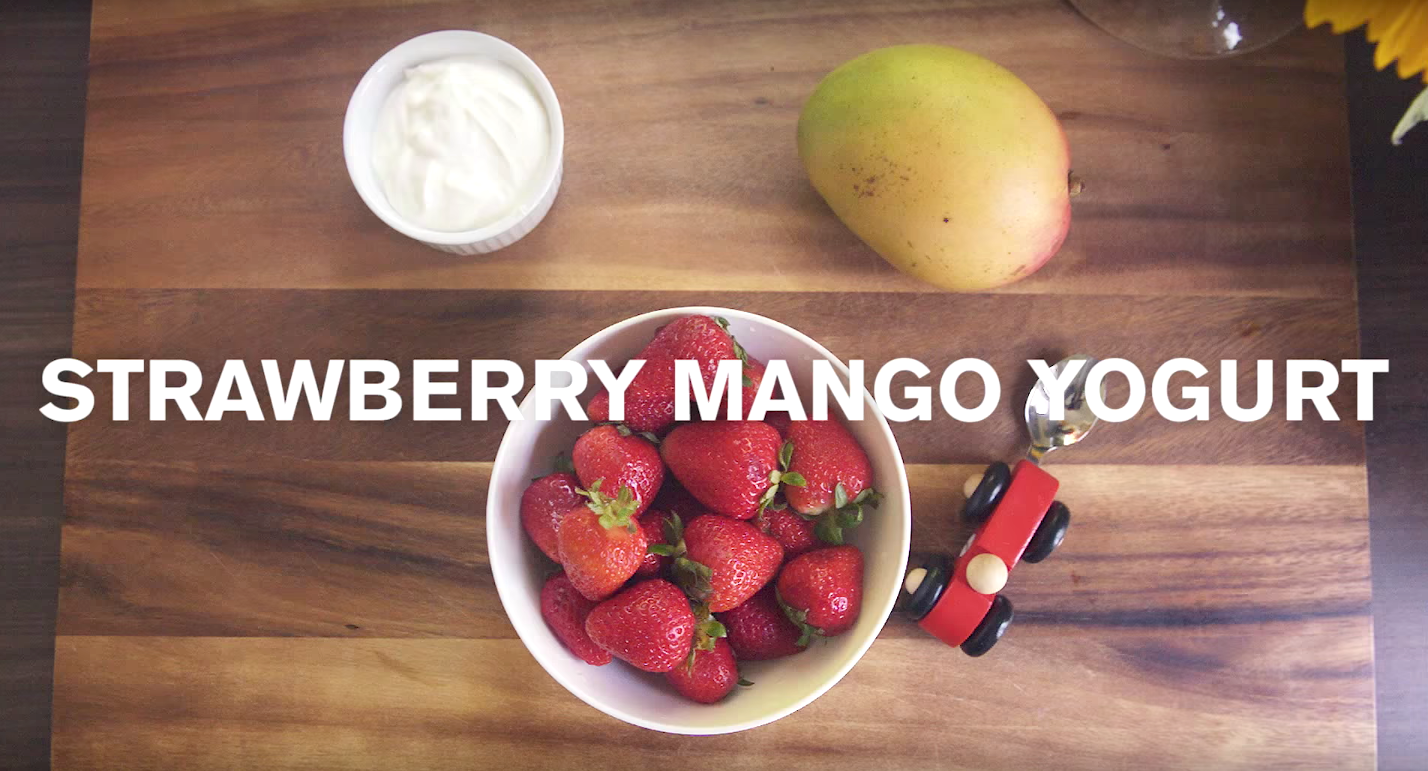 1
Cut 3-4 ripe strawberries.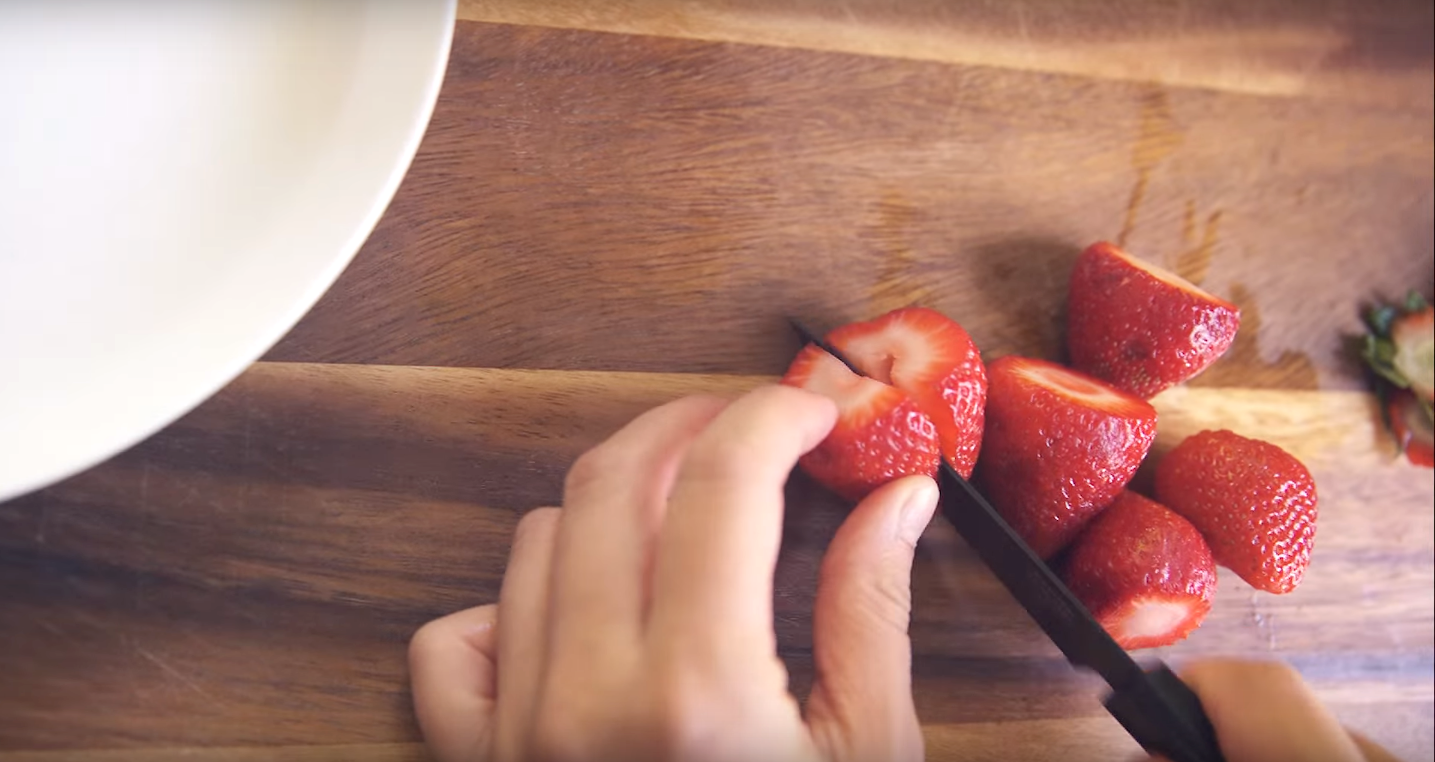 2
Cut mango into pieces (about 1/3 cup).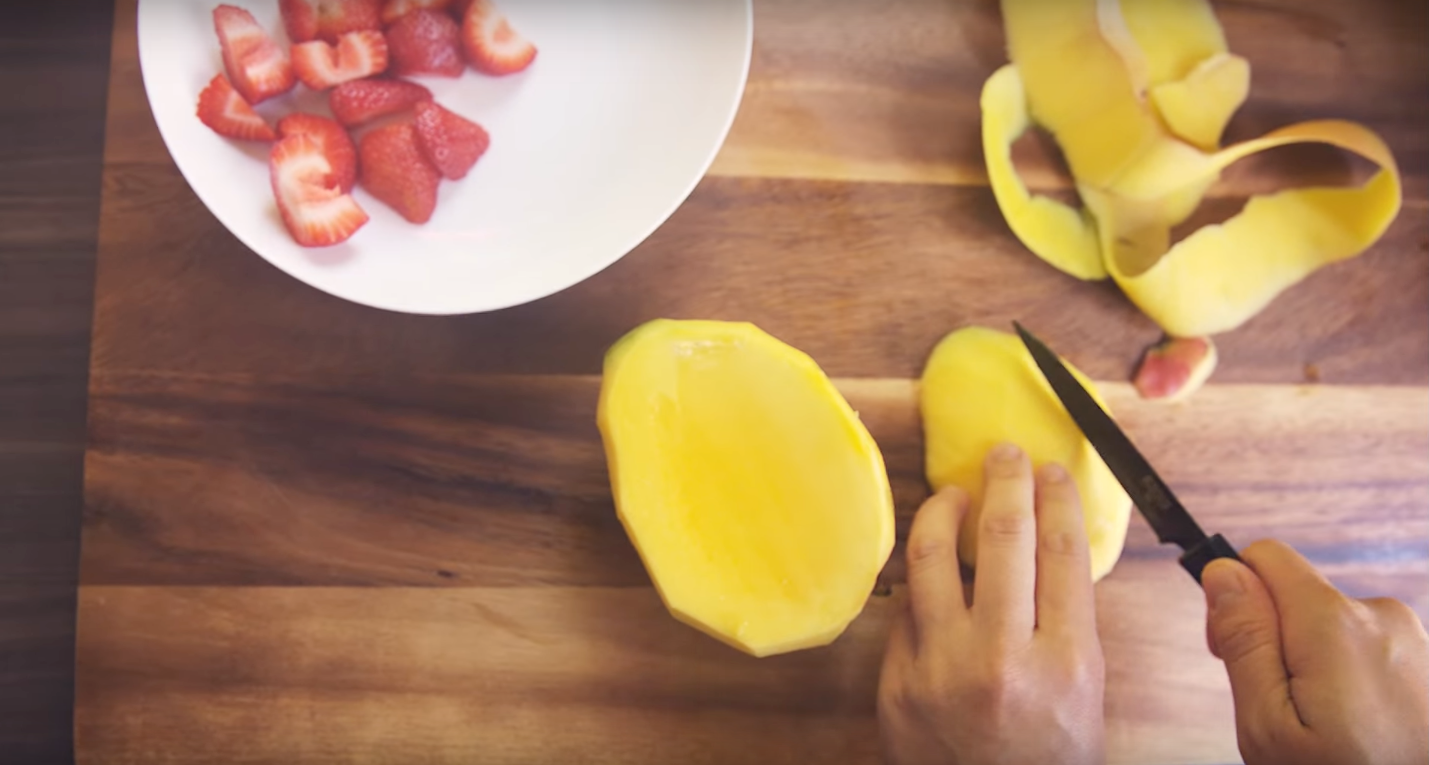 3
Optional: Lightly steam until the fruit softens.
4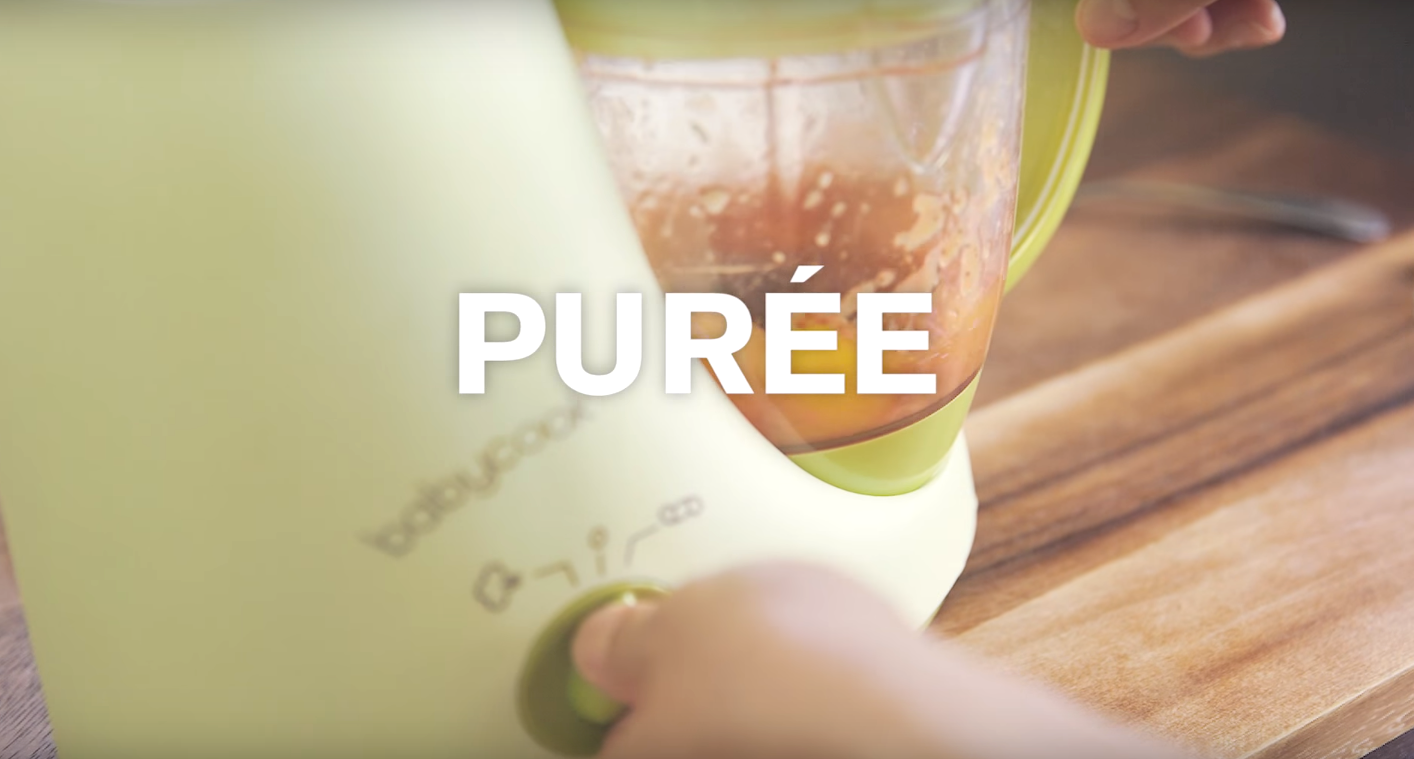 5
Blend / mix the fruit with the yogurt.