In cooking, especially for baby, using fresh chicken broth is the best. Chicken broth is used in so many recipes both for my baby and family that I usually make a big pot of it when I can and freeze it. A trick I learned once was to freeze some in an ice cube tray so that when you want to use a small portion like in cooking your veggies, it's easy just to pop a few out. This is the video to my mama's recipe and it is the secret ingredient to many of our dishes.

3 lbs whole chicken and bones*
5 slices ginger
2 bunches of scallions (about 10 scallions; white and light green parts only)
4 qts. water
Optional: 1/2 c. rice wine* 
Optional: salt to taste*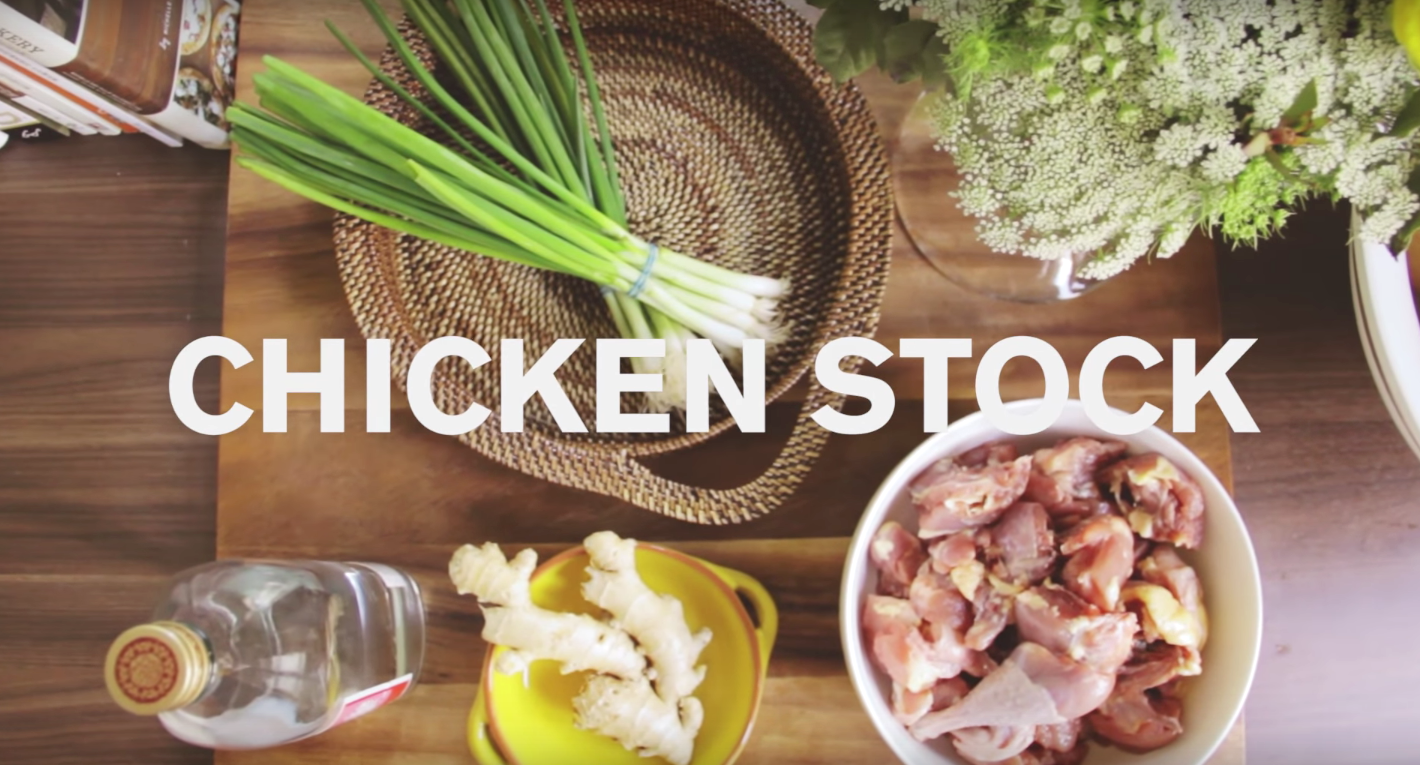 1
Remove the chicken giblets.
2
3
Place the chicken in a pot of boiling water.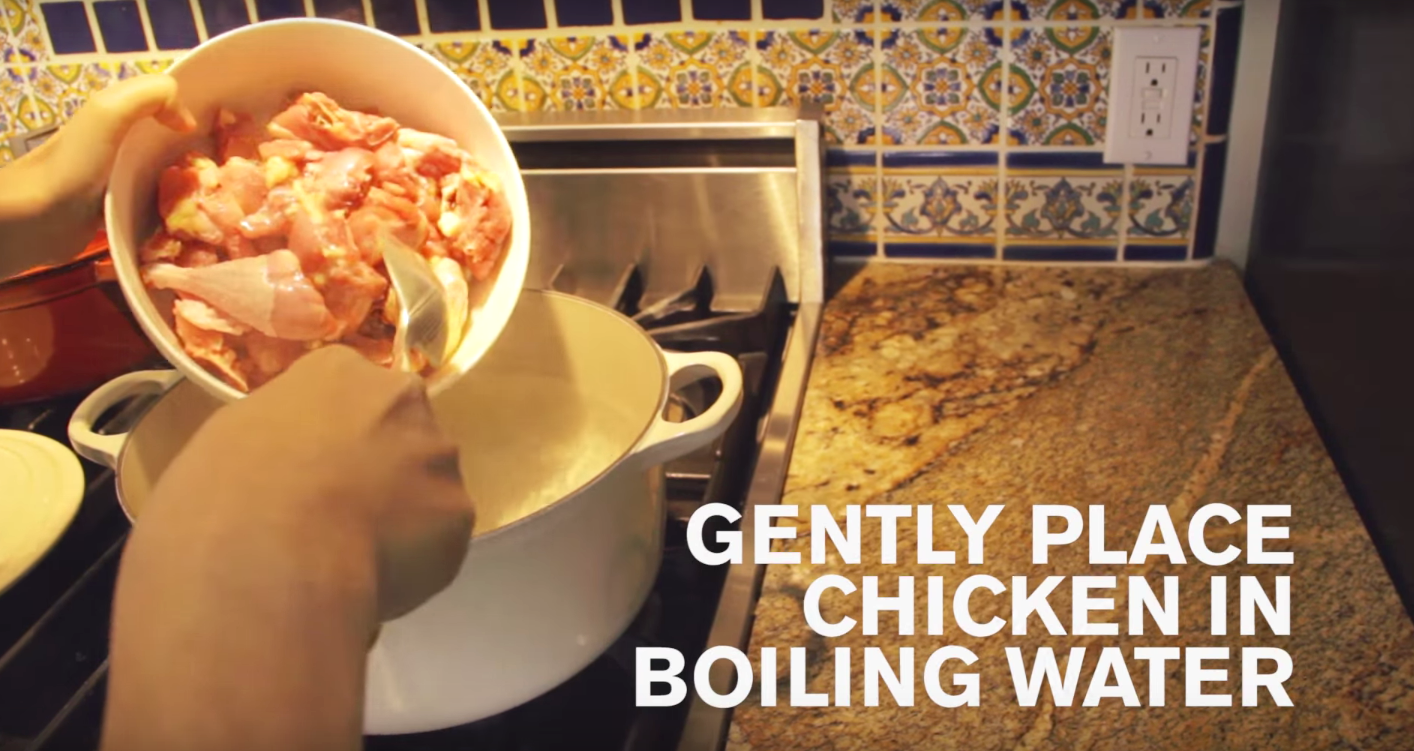 4
Once it boils again, discard the water to remove the impurities and rinse the chicken.
5
Fill up the pot with new water and cook on high heat.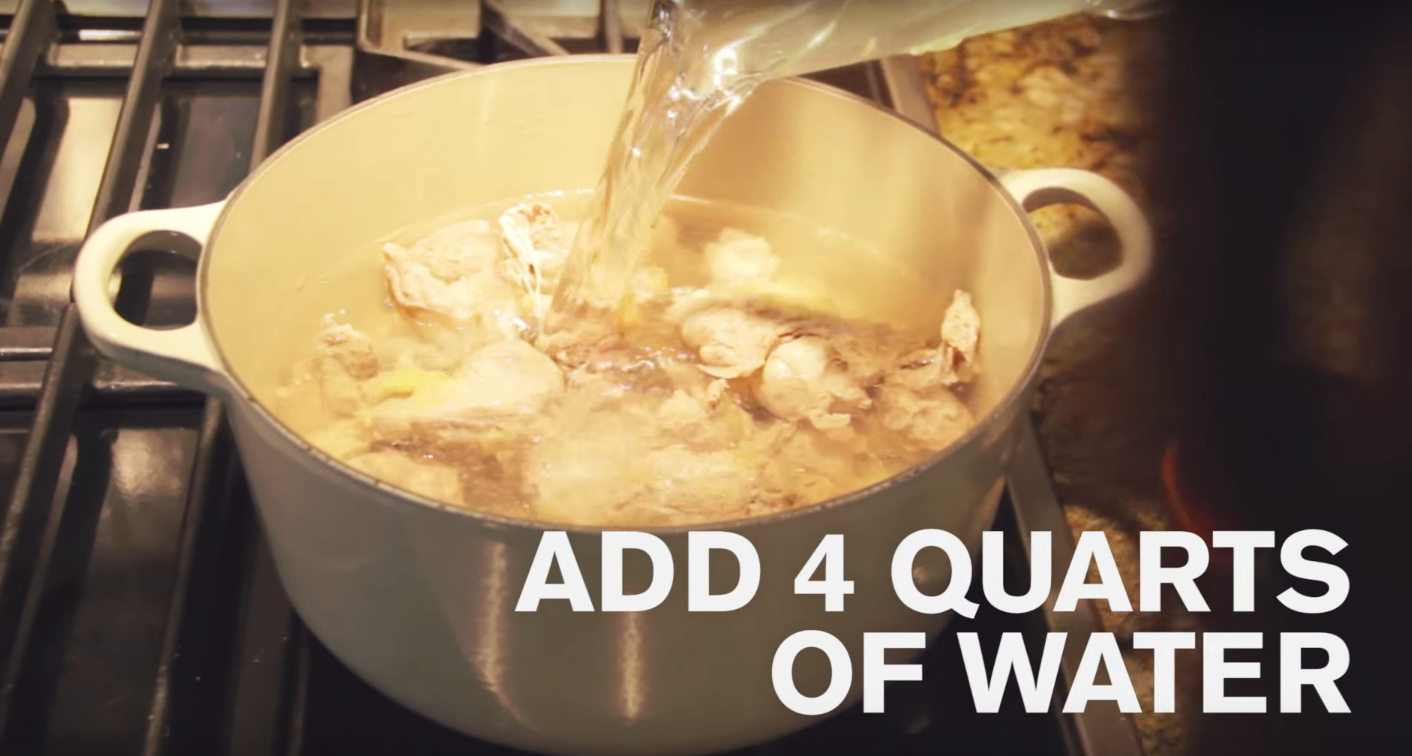 6
Add the ginger, scallions, and rice wine (optional). 
7
Once boiling, reduce heat to simmer and cover the pot with a lid.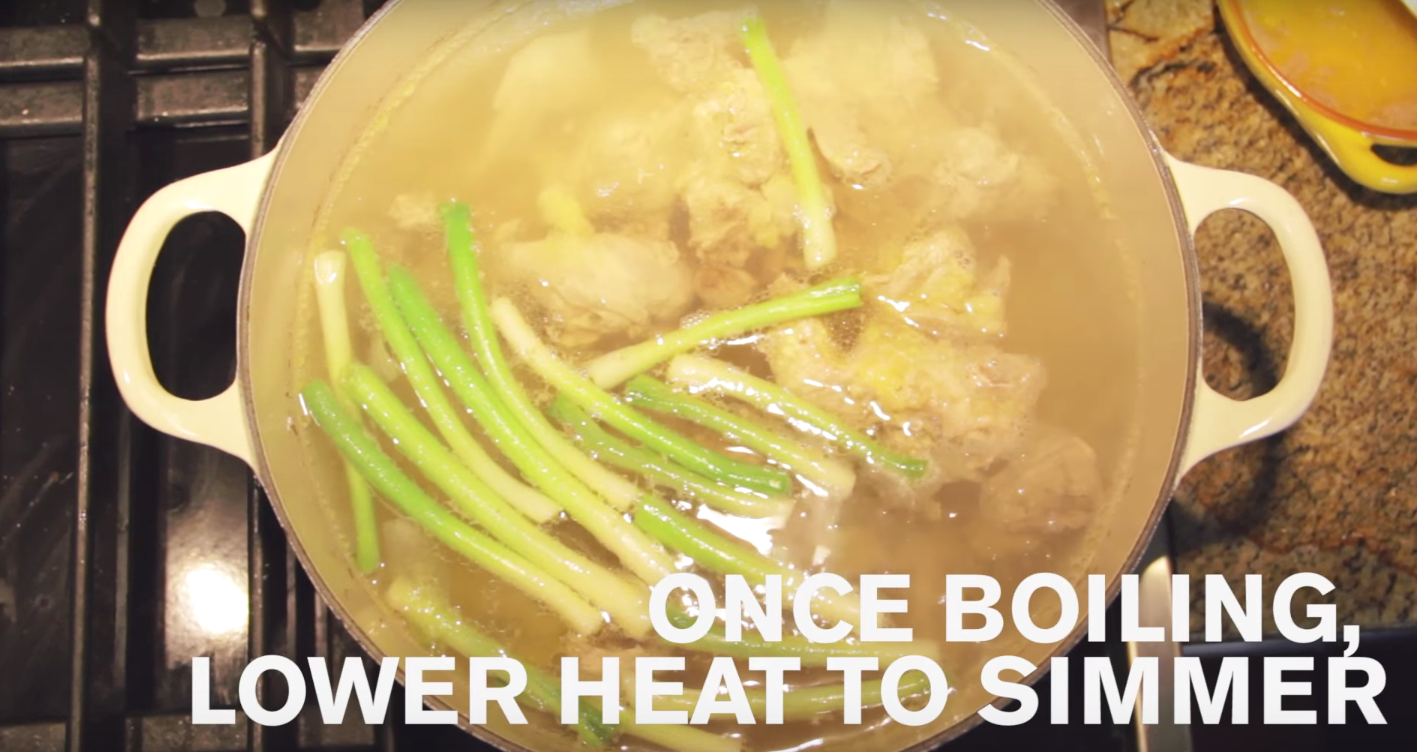 8
Skim the impurities and oil on top throughout the process.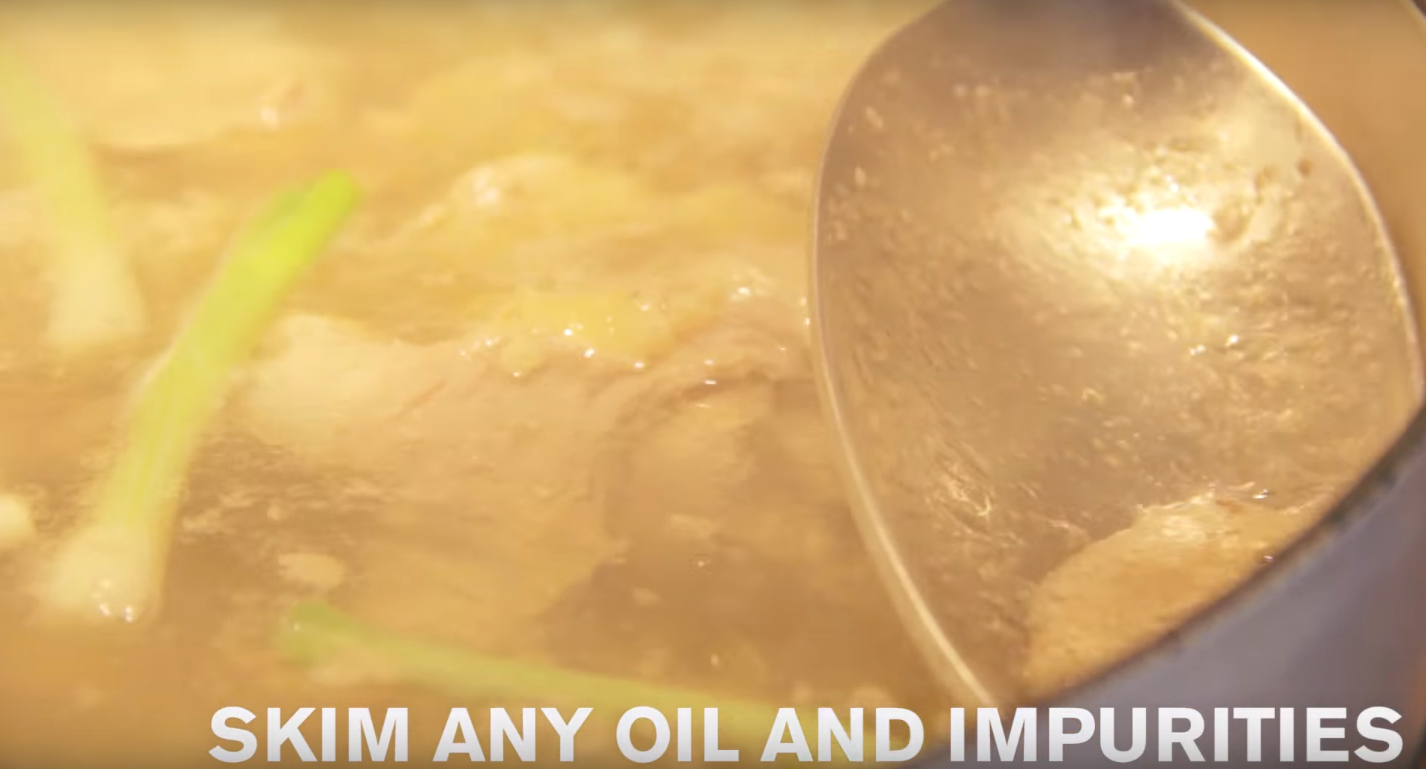 9
Cook overnight or for 6-8 hours at least.
10
Add salt (optional) to taste.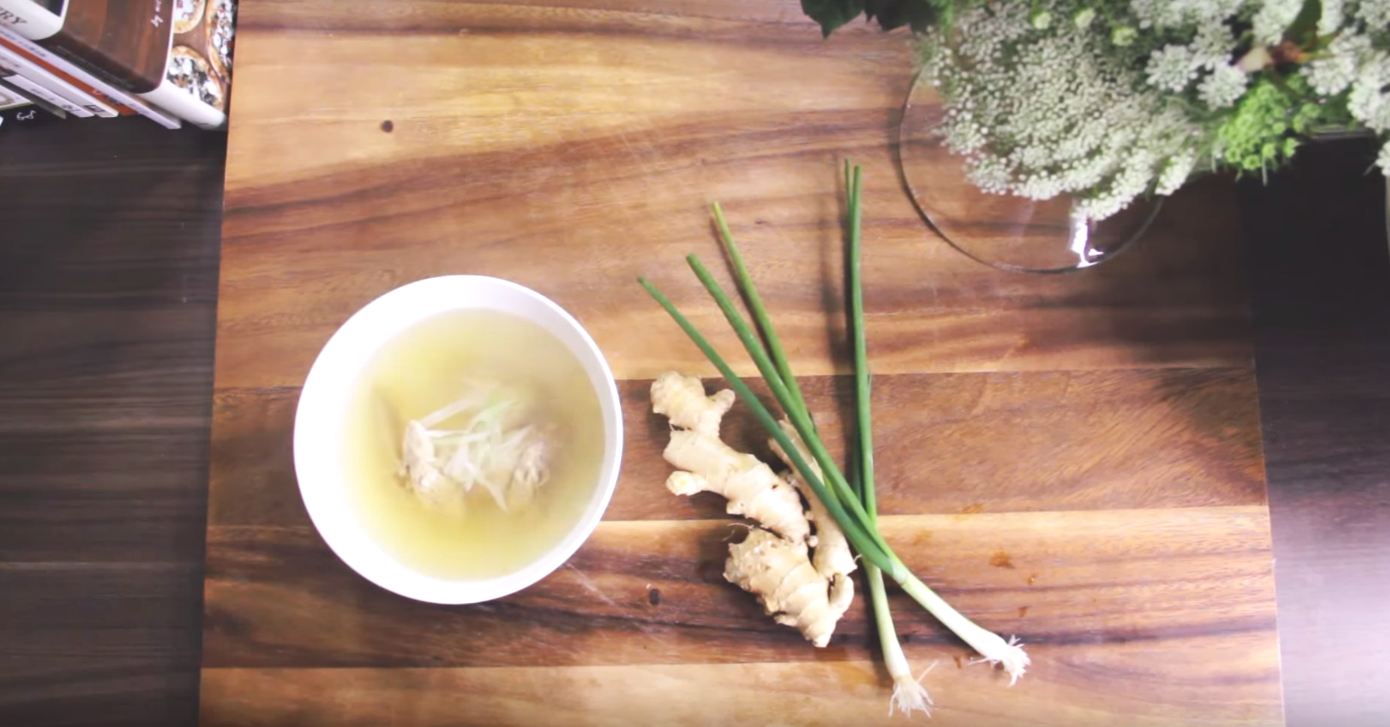 1
Best types of chicken to use for stock:
Any whole fresh chicken will work fine, but if possible I recommend using guinea fowl or brown hen.
2
Adding rice wine:
When I started making babyfood, pediatricians that I consulted with said that it was safe because the amount I added in was so small and I was cooking it for so long. Adding wine enhances the flavor, but it's absolutely optional to include into the recipe. Consult your pediatrician for more information.
3
Adding salt:
Pediatricians recommend not to add any salt to baby's diet until after 1 year.