Sushi is an easy, light and healthy meal kids and parents can enjoy together. With hot weather around the corner you can pair the sushi with some edamame, fruit, or tofu and you're all set for a picnic or lunch to go! When you make sushi yourself you're also able to customize it 100% so you can include your kids (and your own) favorite veggies. Cut them smaller for the little ones to eat in 1 bite and you're ready to go. If you're in even more of a rush, like my husband and I often are, you can make handrolls which are even faster! It's a simple and quick family meal that can please everyone at the table.

1 cup short grain rice
2 tbsp rice vinegar
3/4 tbsp sugar
1/2 tsp salt
Toasted Nori Seaweed
Your choice of fillings (cooked carrots, avocado, fresh cucumbers, eggs)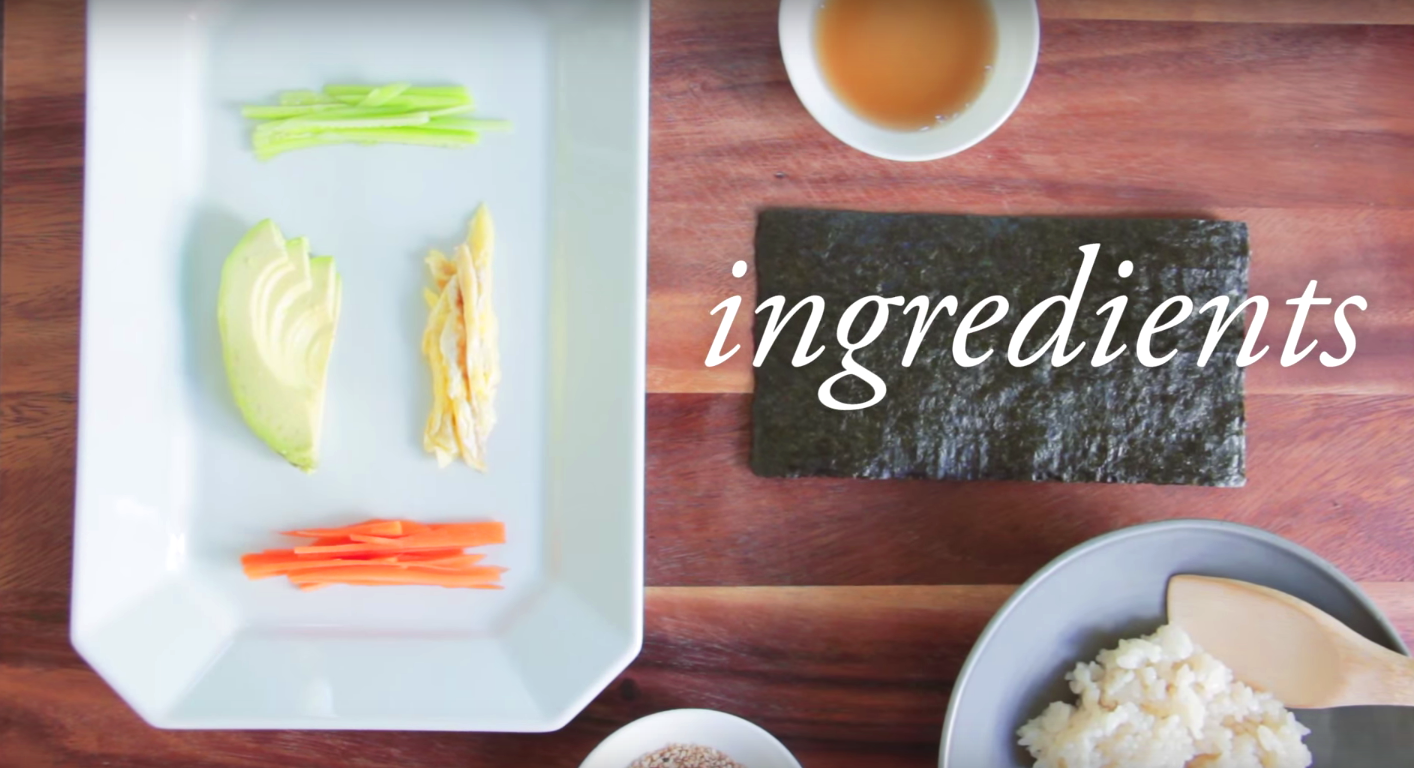 1
Rinse the rice several times and drain. Then cook in rice cooker or combine rice with 1 cup of cold water and bring to boil over high heat. Cover and cook over medium for 10 minutes and then reduce to low and cook for 10 more minutes.
2
Combine rice vinegar, sugar, salt in a small pot over medium heat until sugar dissolves.
3
Move rice to a large container and drizzle the sweetened vinegar over the rice. With a rice paddle use a slicing motion to gently separate the grains and mix in the vinegar.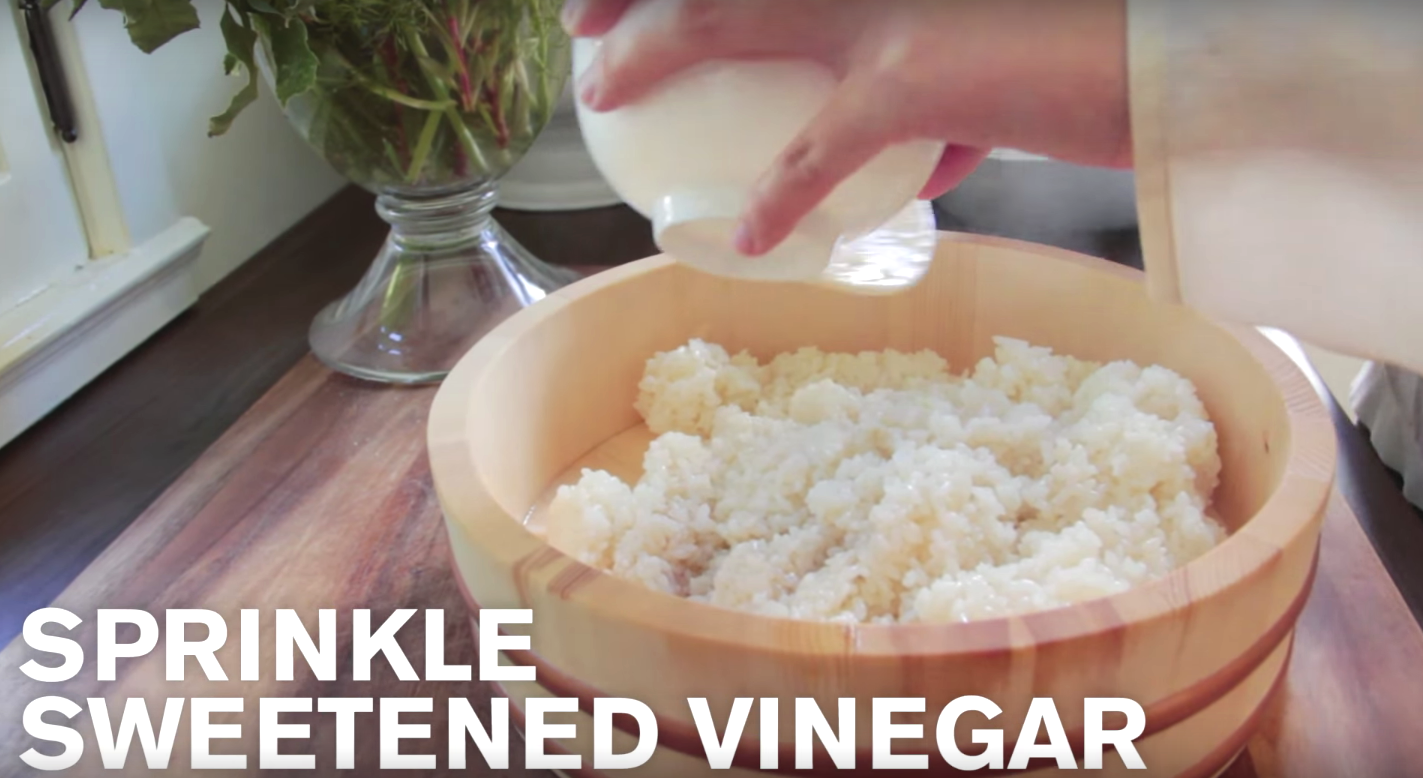 4
Lightly toast seaweed until crisp and fragrant.
5
Prep your choice of fillings and then begin to roll the sushi starting with the rice and then top with your fillings. Have a small bowl of water handy to wet fingers in order to keep the rice from sticking!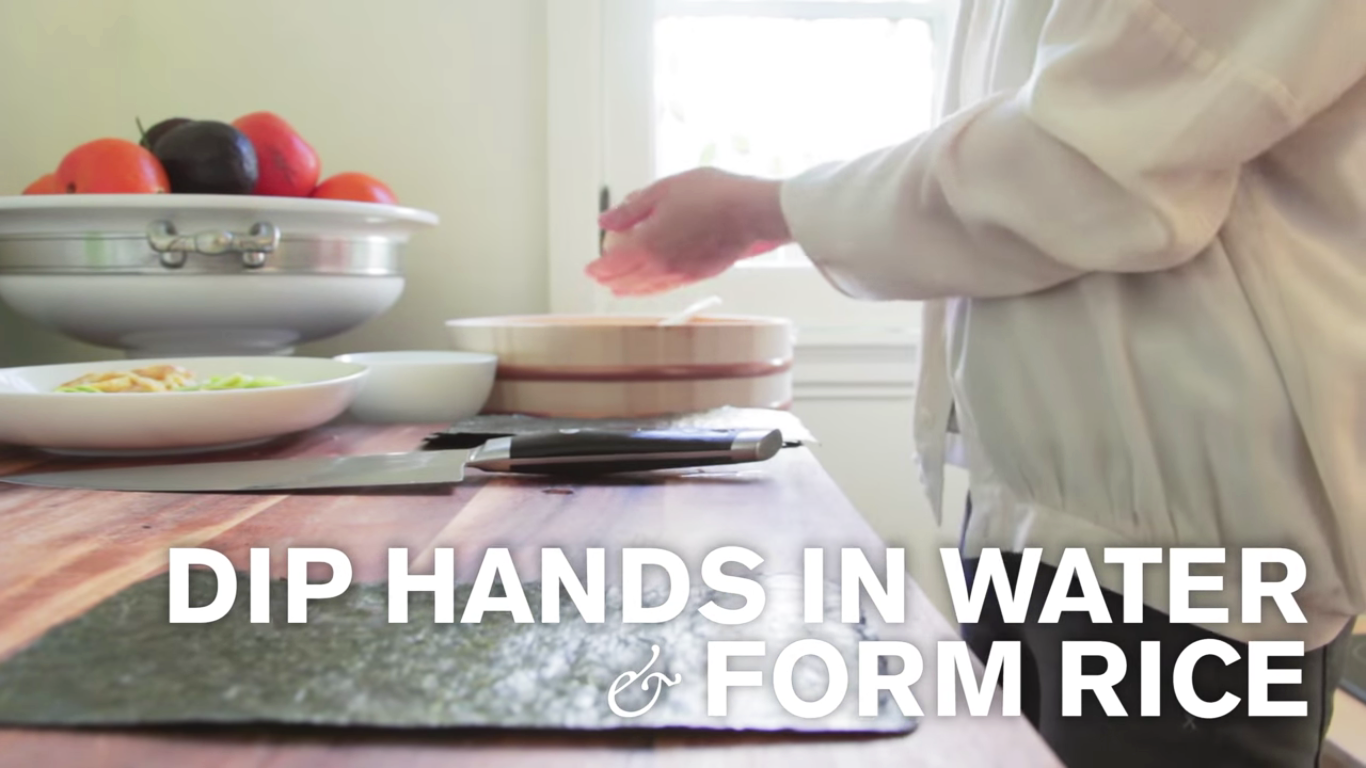 6