In the summer, I make this pasta sauce at least once a week. It's fresh, tomatoe-y and vibrant, and the best part – it's a cinch to make! This was the first recipe I learned when I started cooking in college. I was missing home and my Mom walked me through the steps over the phone. It's still one of my favorite recipes and my boys LOVE this meal so much that they always end up dancing a little in their high chairs after the first bite. Really!! The tomatoes really are the star ingredient: make sure you buy the most flavorful ones you can, and after that everything will be a piece of cake….errr pasta.

1/4 cup extra virgin olive oil
small bunch of fresh herbs (1 sprig rosemary, 2 stems oregano)
1 chile de arbol (optional)
2 cups chopped yellow onion
1 teaspoon dried thyme
¼ cup sliced garlic
1 pound spaghetti or penne
2 pounds very ripe tomatoes, chopped
½ cup sliced basil
Salt and pepper, to taste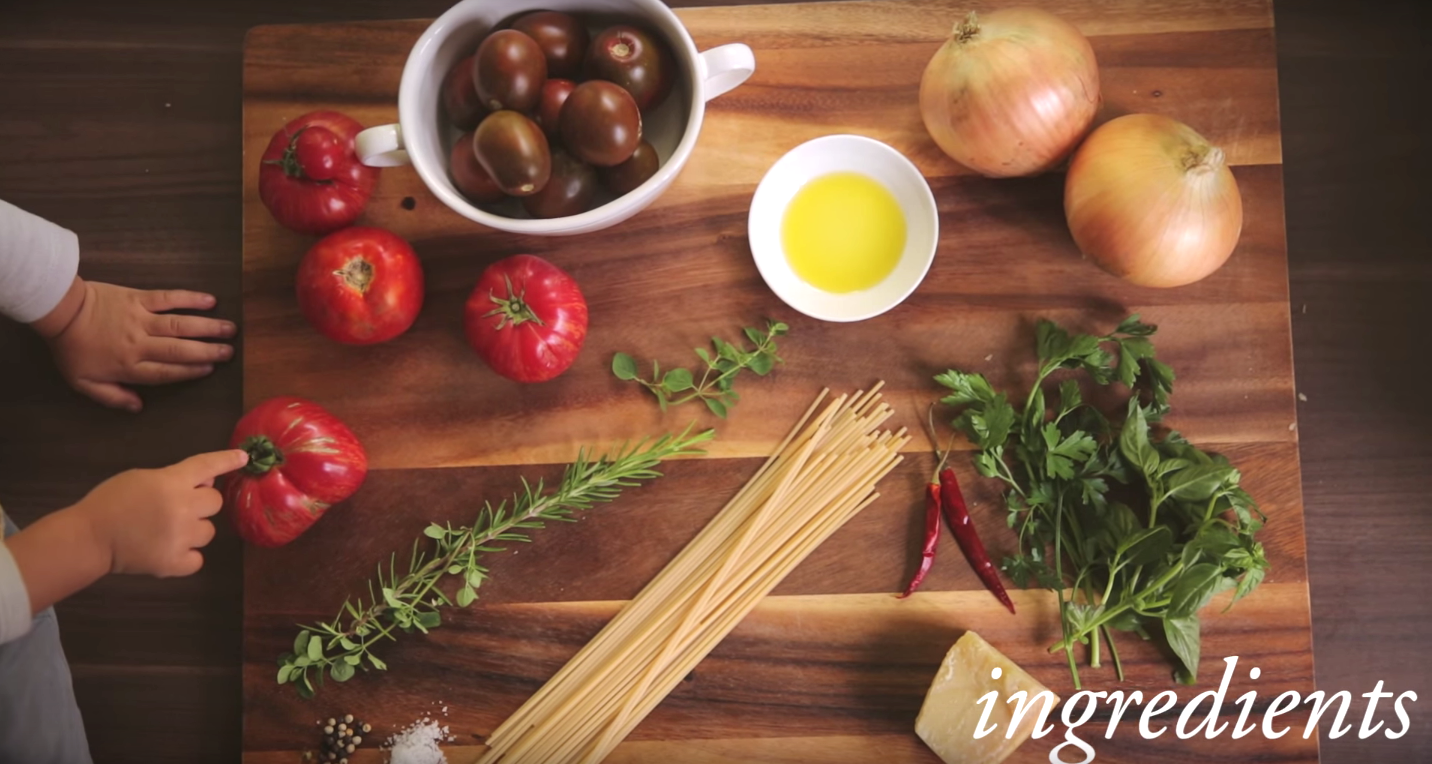 1
Put a large pot of salted water over high heat to boil.
2
Heat a sauté pan on high for 2 minutes. Add in olive oil, then rosemary, oregano and the chile. Allow to sizzle for one minute.
3
Add the onion, garlic, and dried thyme. Season with salt and pepper. Lower heat to medium and cook another 3-4 minutes, until the onion is soft and translucent.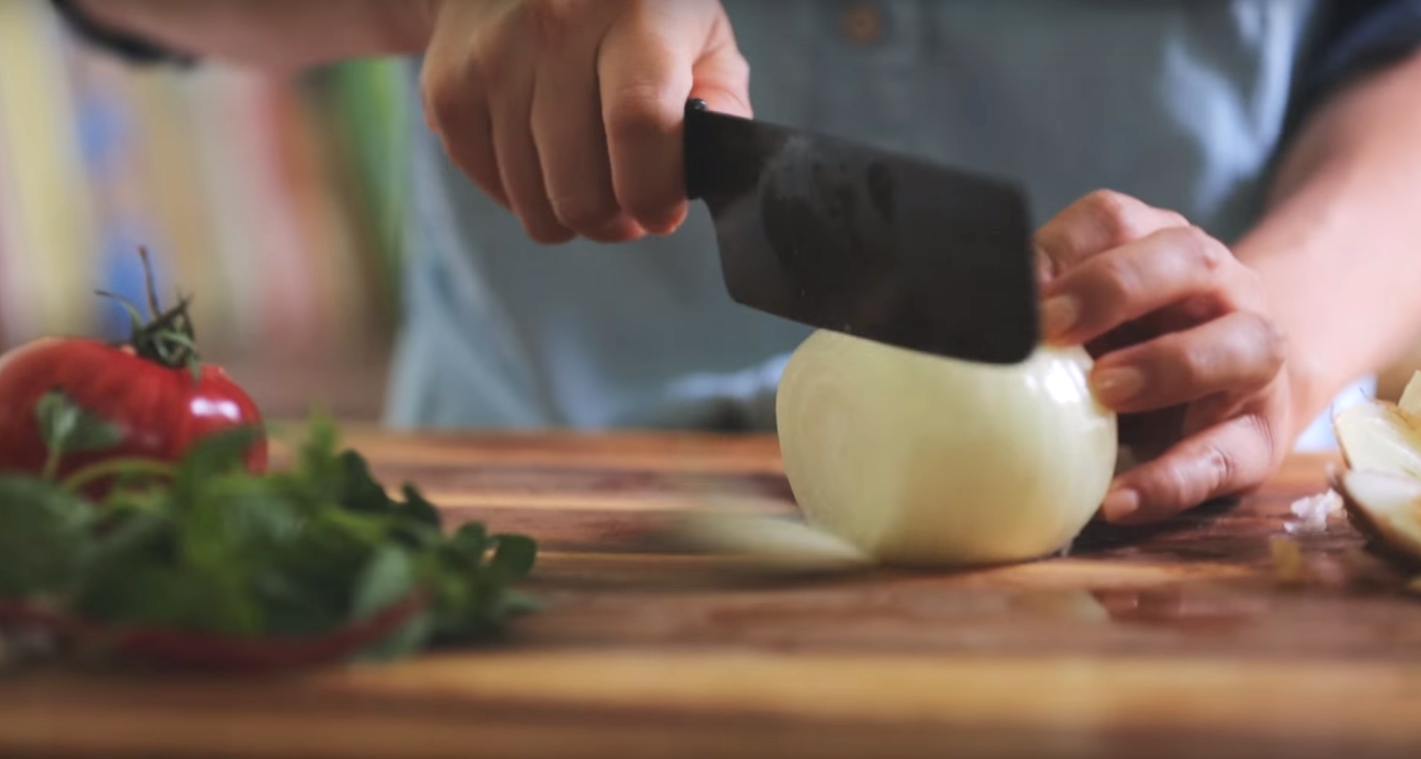 4
Drop the spaghetti in the water, then add the tomatoes to the sauté pan. Continue cooking sauce for about 8 minutes, until tomatoes begin to break down and form a sauce. Season with more salt and pepper. Taste!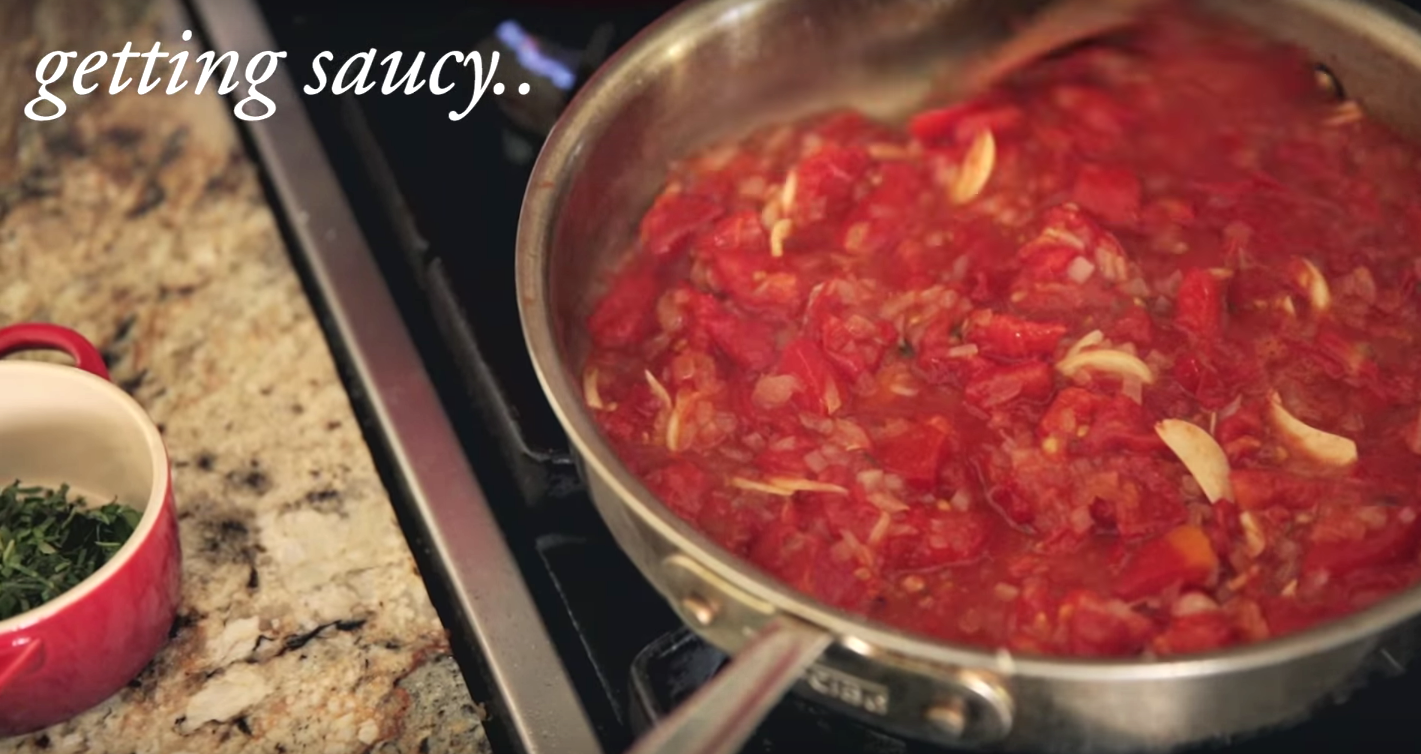 5
Once the pasta is just shy of al dente, remove from the boiling water and add to the sauce. Toss pasta and sauce together until combined, and cook for an additional 3-4 minutes. Mix in fresh basil at the very end.
6
Optional final touches: a dollop of butter (1 tbspn) or a generous sprinkling of parmesan!
7