TOAST WITH RICOTTA, BEETS AND ORANGES
Some days it may be hard to re-imagine toast as anything more than a slightly burnt piece of bread, but it's meant for more than just butter and breakfast. Trust me! To help reinvent traditional toast, channel the Italian translation — crostini (which means baby toast). Toast with ricotta, beets and oranges packs big flavor in small bites. Oranges and beets are a delicious way to hold onto the citrus season while the crunchiness and the cheese makes it kid friendly. "Baby" toast is a simple weeknight fix for family dinners or great at small gatherings with endless toppings and flavor pairings for everyone to enjoy. So say good morning all day (and all night) long with this toast. Crumbs included!

Fresh ricotta cheese
1 bunch of small beets
1 orange
1 small shallot diced (about 2 tbspn)
1/2 lemon (about 1/2 tbspn)
1 tsp red wine vinegar
1/4 c olive oil
1/4 c fresh orange juice
Finely sliced fresh herbs (Italian parsley or mint)
Salt & pepper
1
Clean and trim the beets. Place in roasting pan with a drizzle of olive oil, salt, and pepper. Add a splash of water.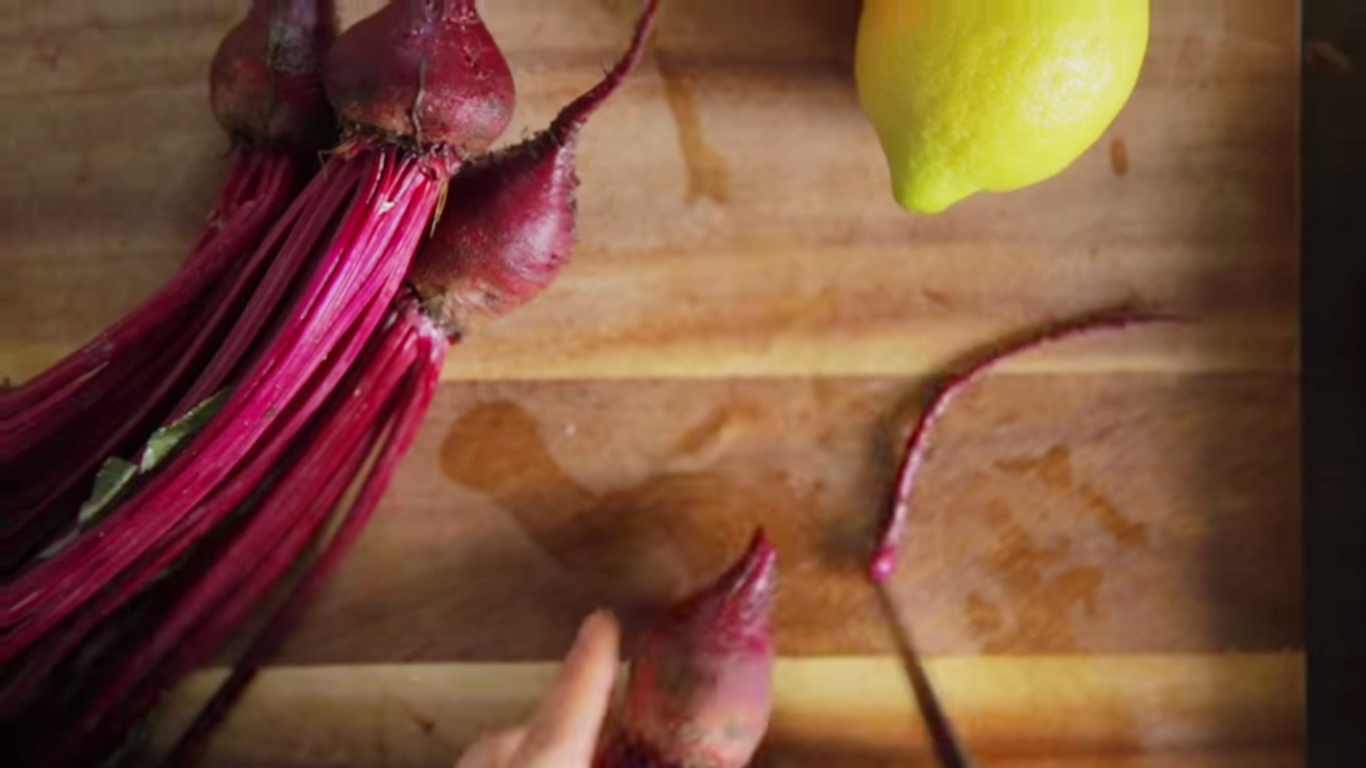 2
Cover with foil and roast at 400 degrees F for 40 minutes or until fork-tender.
3
Remove from oven, allow to cool slightly. Then trim ends and peel beets with your hands. Slice into thin wedges.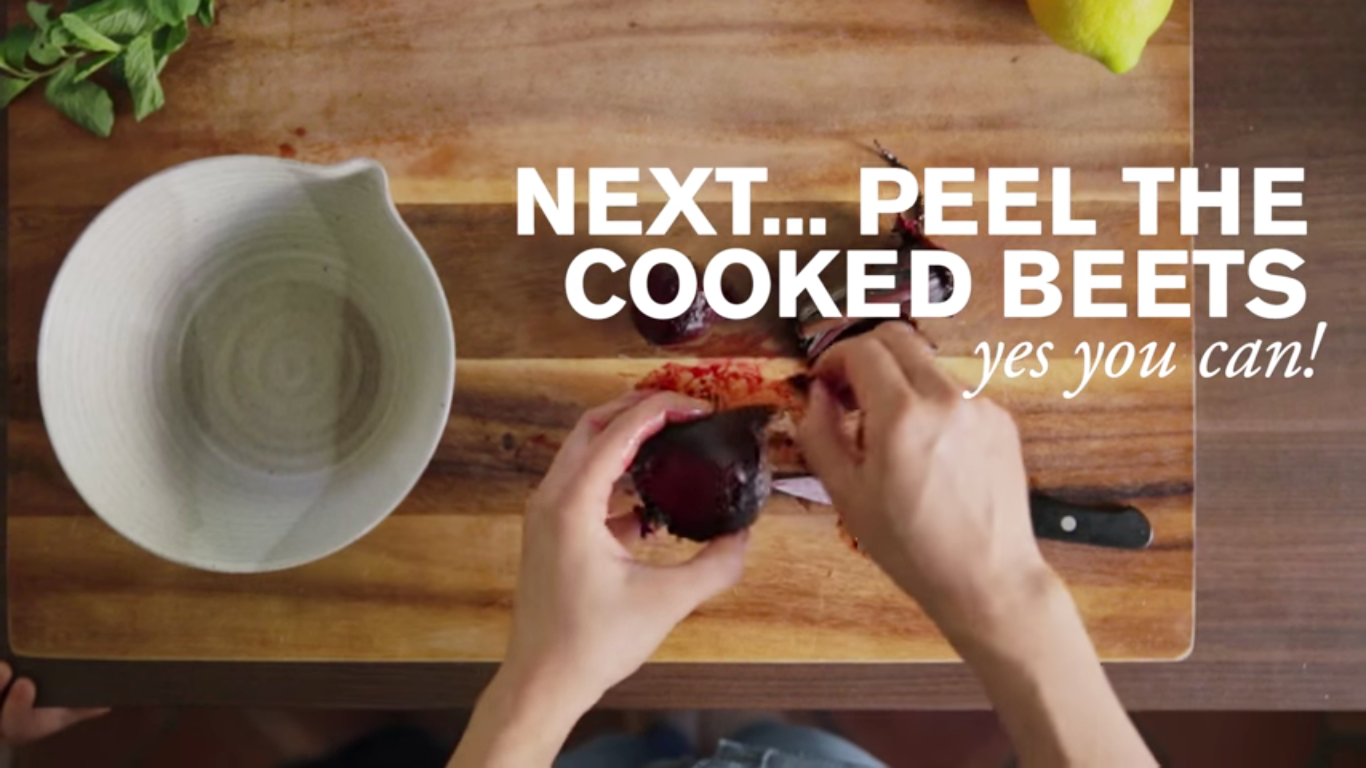 4
To create orange segments, cut the ends off the oranges first. Then trim the peel around the orange to remove the skin and pith. Slice between the skin and fruit for wedges.
5
To make the sauce, whisk together shallots, lemon juice, orange juice, vinegar, and olive oil. Add salt to taste.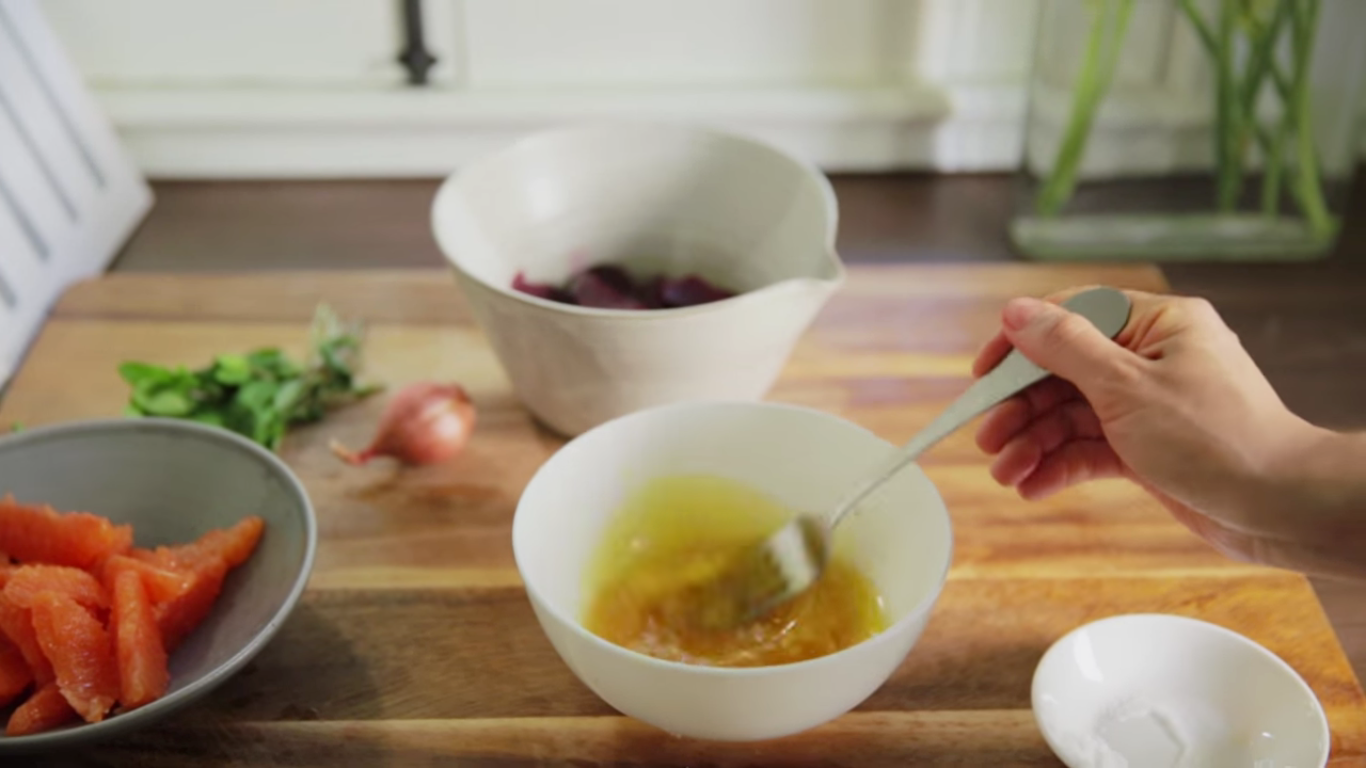 6
Add half of vinaigrette to the beets and toss.
7
Spread ricotta cheese on toast and layer with beets, herbs and oranges.
8
Drizzle a little more sauce over the top right before serving.