We eat a lot of pancakes at our house. It's become our go-to lazy weekend breakfast, but of course that doesn't stop me from tinkering with the recipe. For such simple ingredients (flour, leavening, an egg and a bit of milk), there sure are a lot of ways of to combine them.
I've finally settled on this version, which much to my surprise, features no beaten egg whites, no crazy flour varieties, and just a hint of vanilla. Sometimes the simplest version is the best, and these pancakes definitely prove that. Fluffy on the inside, golden brown and slightly crisp on the outside, they're the perfect vehicle for a pat of butter, a bit of fresh fruit, and lots of good old fashioned maple syrup.

2 cups all-purpose flour
4 tablespoons granulated sugar
2 teaspoons baking powder
1 teaspoon baking soda
1 teaspoon salt
1.5 cups buttermilk (or 1.5 cups milk with 4.5 teaspoons fresh lemon juice)*
2 eggs
4 tablespoons butter, melted (plus additional for greasing the pan)
1 teaspoon vanilla extract
½ cup whole milk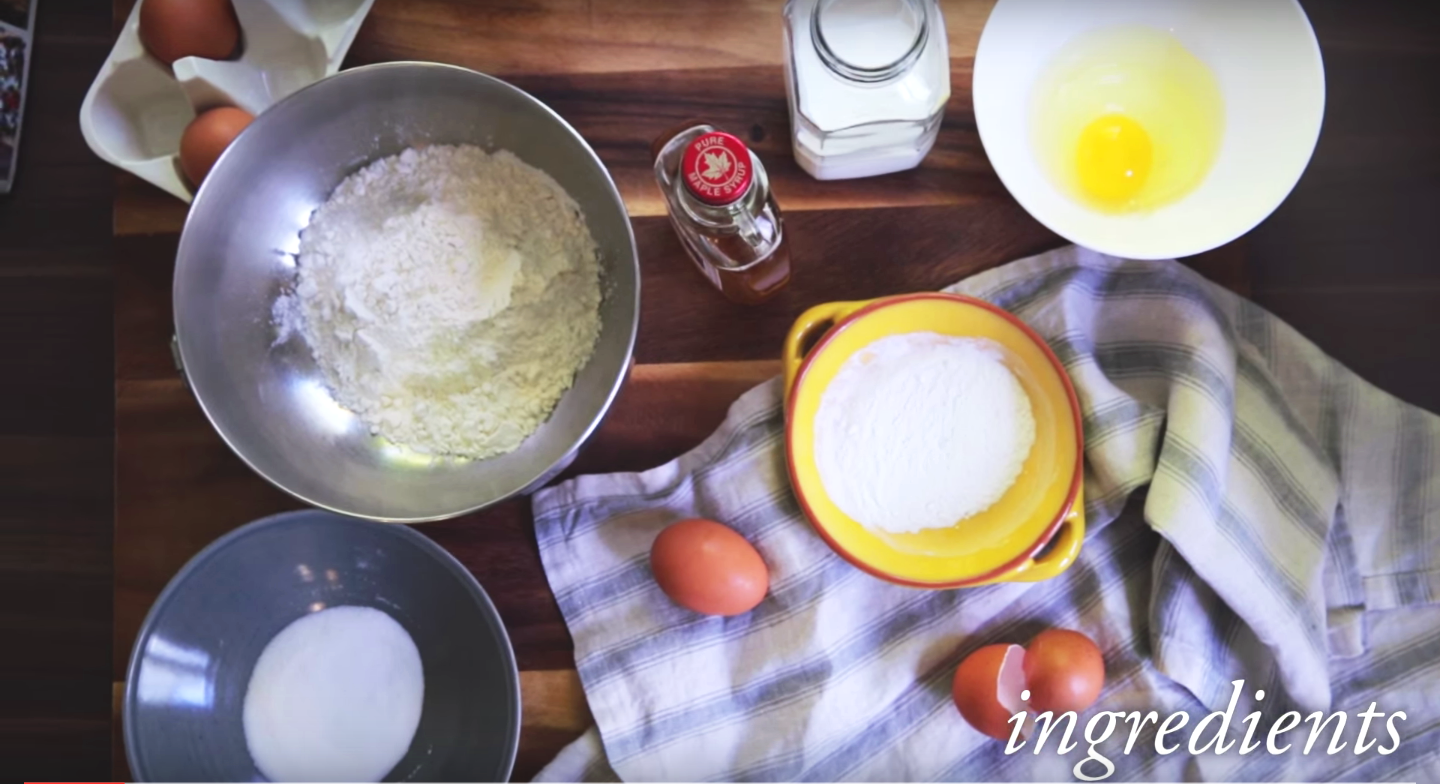 1
Mix together all of the dry ingredients in a large bowl.
2
In a separate bowl, combine buttermilk, egg, 4 tablespoons melted butter, and vanilla.
3
Add the buttermilk mixture to the dry ingredients, mixing just until combined. A lumpy batter makes for better pancakes!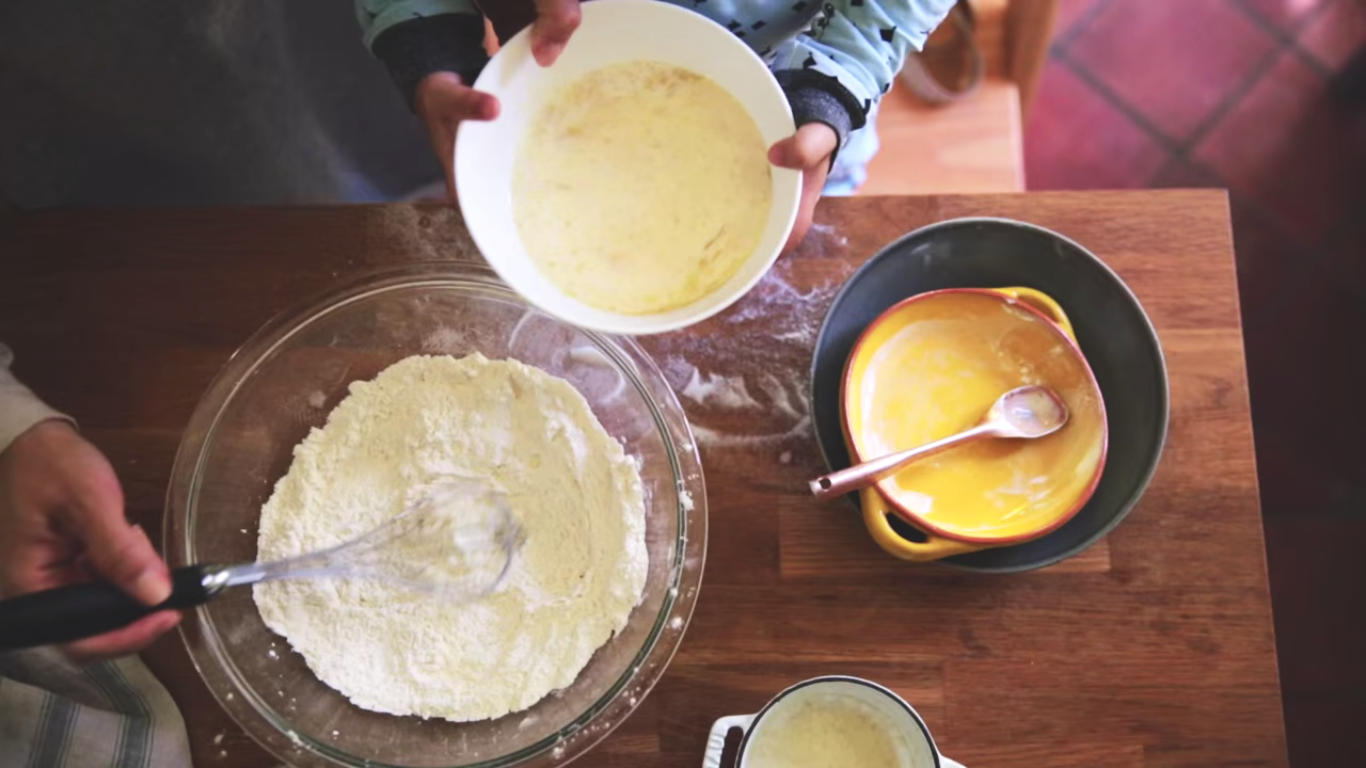 4
Let sit for 10 minutes, then add in the whole milk to thin the batter a little. Again, be careful not to over-mix.
5
Heat a large (preferably cast iron) skillet over medium heat. To test the heat, throw a few droplets of water on to the pan. When the water sizzles as it hits the pan, you're ready to get your pancake on.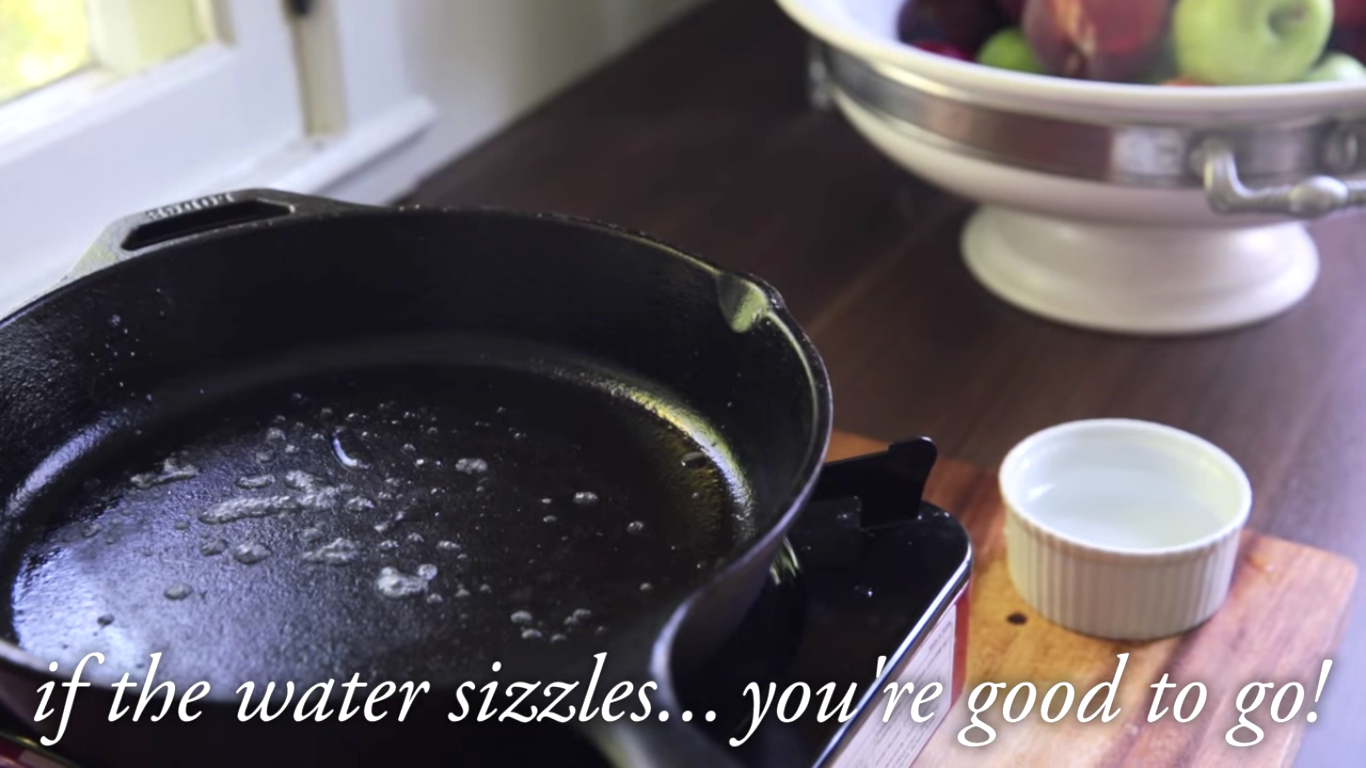 6
Add in enough butter to coat the pan (depending on the size of your skillet, about a tablespoon). Once the butter has melted, spoon some batter into the pan (about ¼ cup for small-ish pancakes) in rough round shapes.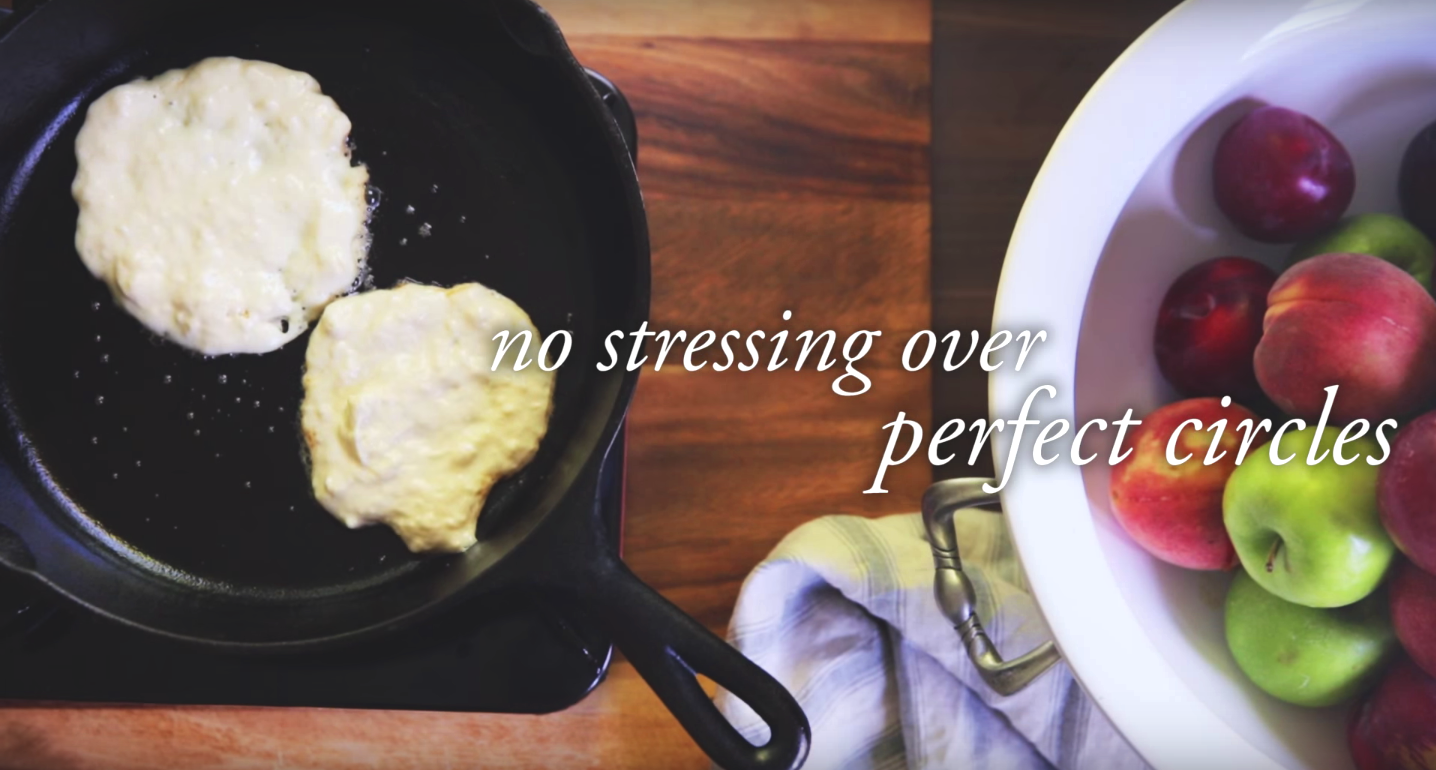 7
Flip pancakes once the underside is golden brown and sturdy enough for a spatula to slide easily underneath it.
8
Now that you've made your pancakes, stack 'em high and serve with a little butter, fresh fruits or berries, maple syrup, or really any which way you please.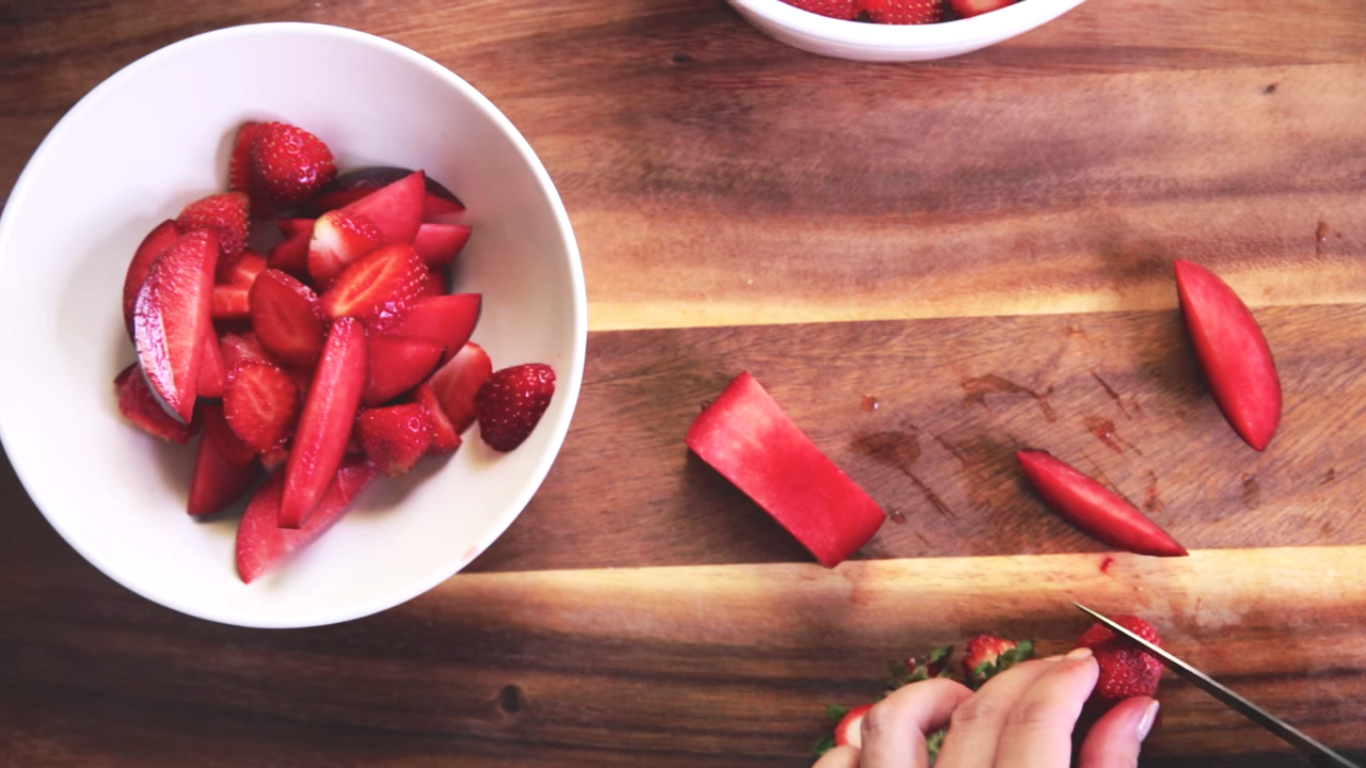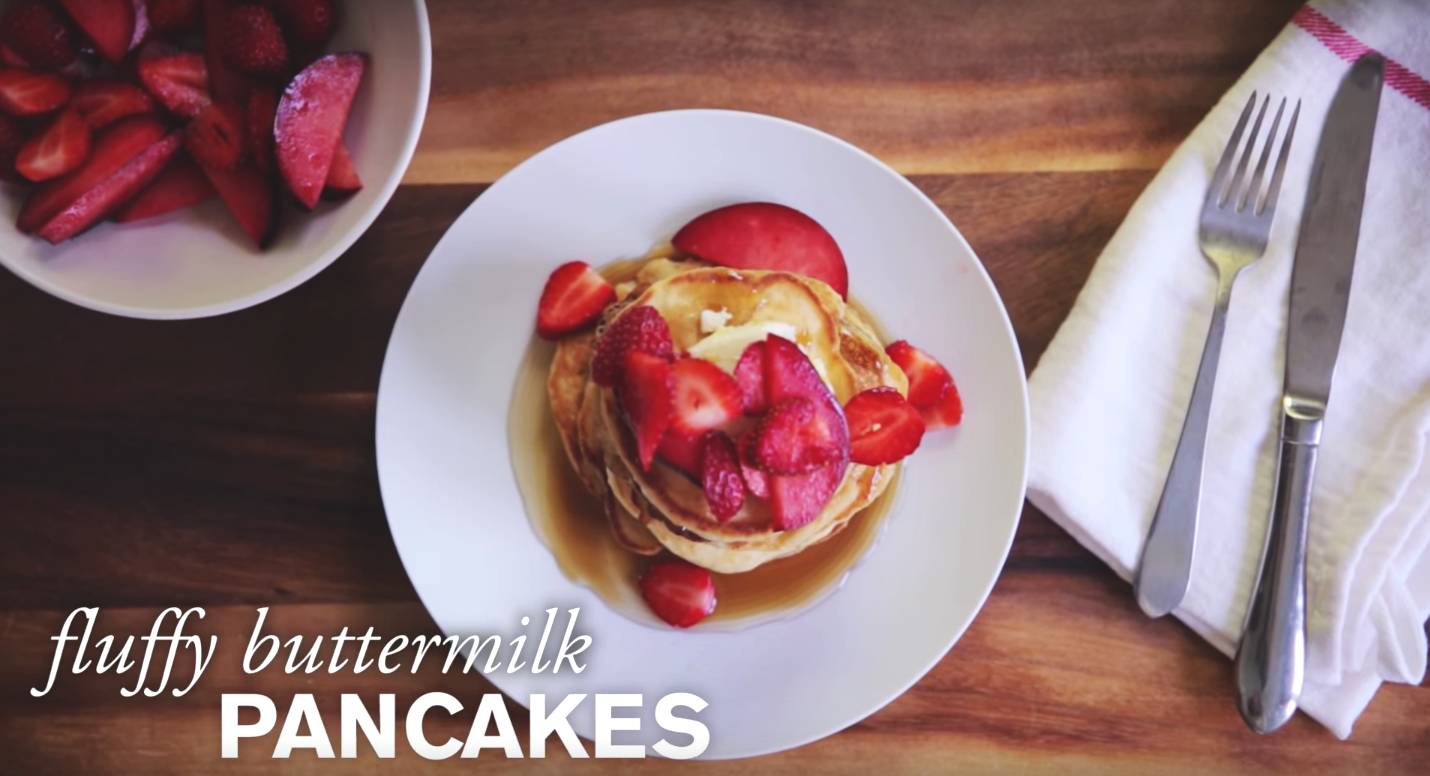 TIP
If you don't have buttermilk, you can use a mix of milk and lemon juice to make homemade buttermilk. Mix together 1.5 cups milk and 4.5 teaspoons of fresh lemon juice. Let sit for 10 minutes. Refrigerate or use as needed.