shortbread cookies with black sesame & Orange zest
Black Sesame and Orange Zest Shortbread Cookies may sound fancy and even a little complicated, but I promise, they aren't! Shortbread dough is a basic recipe that lends itself to all kinds of delicious mix-ins. For this recipe, I chose to add black sesame seeds and orange zest for a burst of flavor. My favorite part about this recipe though is that your kids can help you with it — invite them into the kitchen to stamp out fun shapes with cookie cutters. It's a nice way to slow things down a bit during the hectic holidays!

¾ pound unsalted butter
1 cup sugar
½ teaspoon salt
3 ½ cups all-purpose flour
Zest of one orange
2 ½ teaspoons black sesame seeds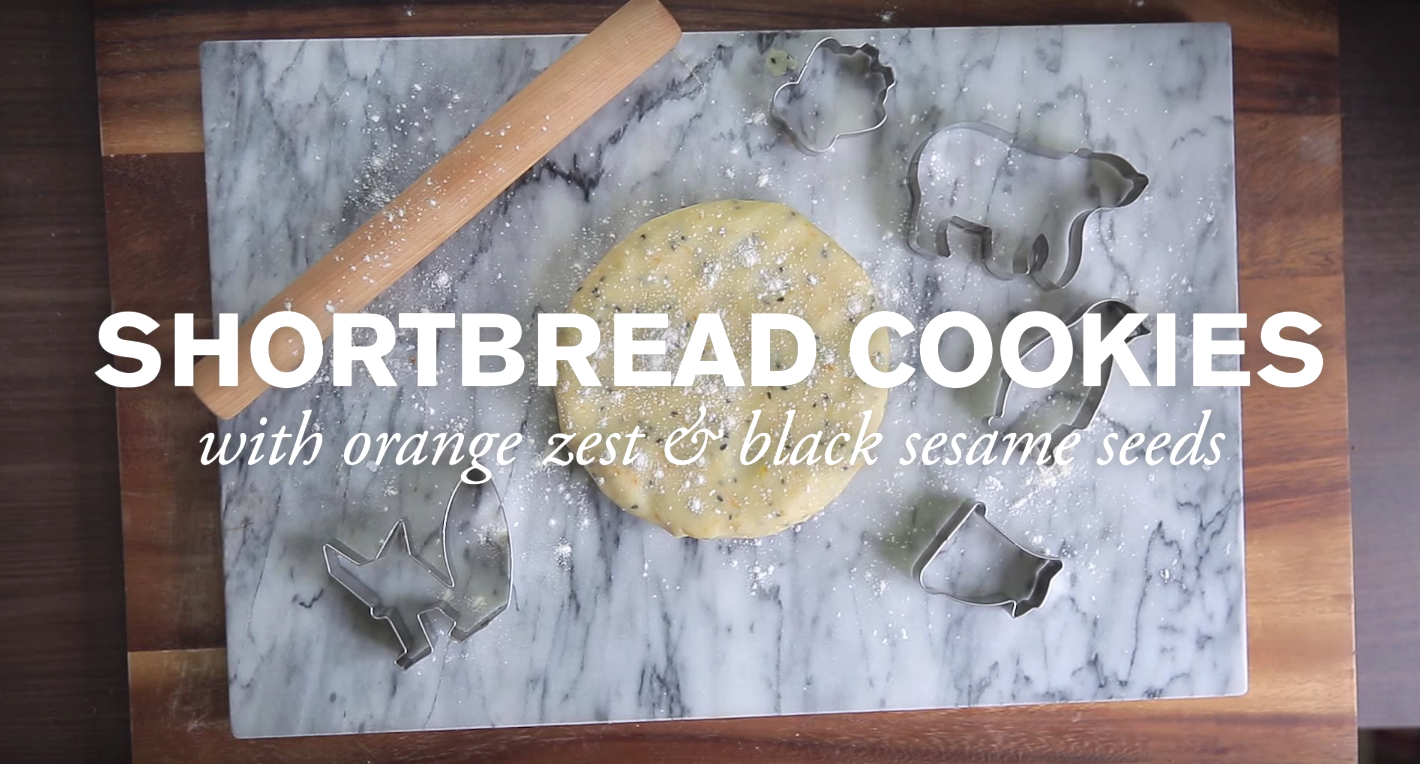 1
Preheat the oven to 350F.
2
Cream together butter and sugar in a mixing bowl fitted with a paddle attachment.
3
Sift flour and salt into butter and sugar mixture. Add zest and black sesame seeds. Mix together until the dough forms.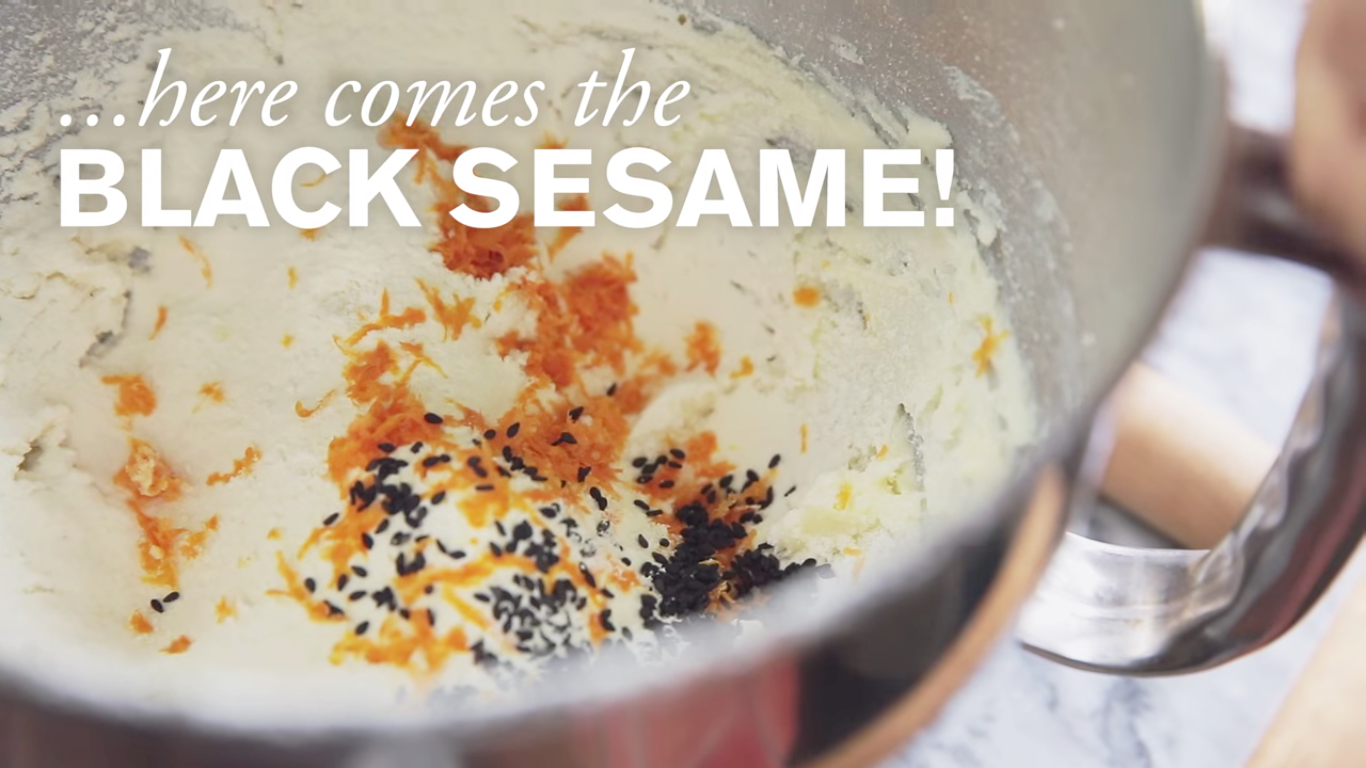 4
Dump onto a surface dusted with flour.
5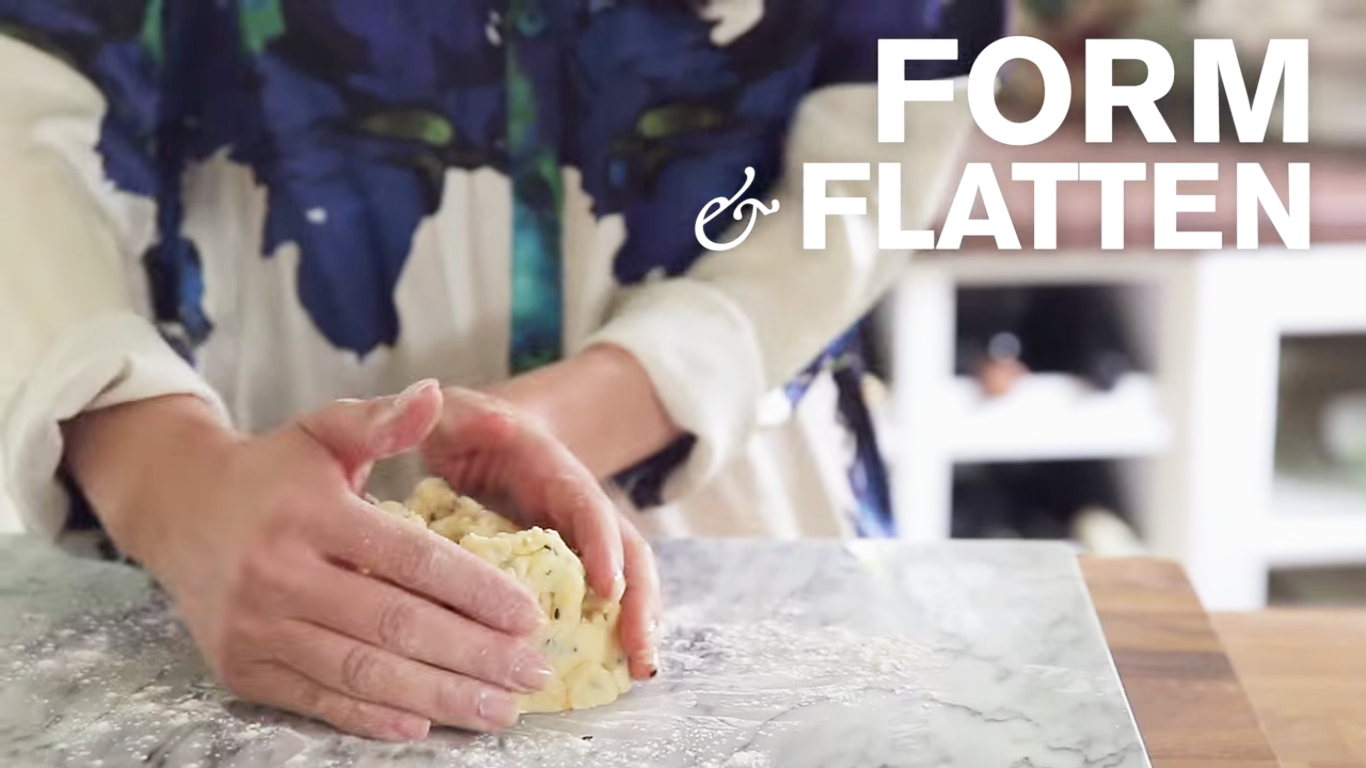 6
Cover with plastic wrap and chill for 30 minutes in the refrigerator.
7
Once properly chilled, roll dough out into a ½ inch thick square. Cut out fun shapes with cookie cutter.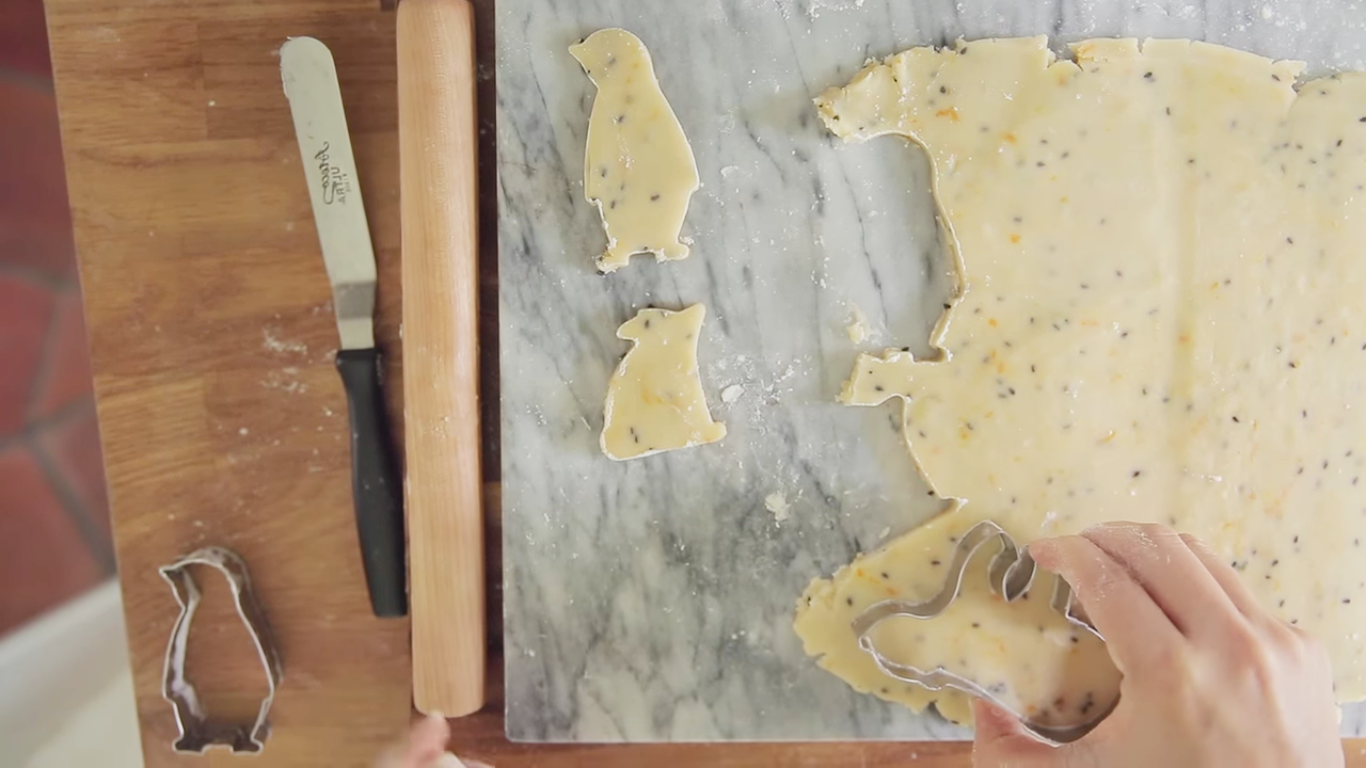 8
Place cookies onto an ungreased cookie sheet.
9
10
Bake for 10 minutes or until edges begin to brown.