Roast chicken with vegetables
Roast Chicken is one of our family's favorite meals. This recipe makes tender juicy chicken with crispy skin! It a perfect one pot meal that is so easy and delicious and a favorite of ours year round. In the summer I love to add in squash blossoms for a pop of color, but feel free to use your favorite vegetables.

3-4 lb chicken
favorite vegetables (onion, carrots, potatoes, leeks, etc.)
3 tbsp grapeseed oil
salt & pepper
a few sprigs of fresh herbs (rosemary, thyme, sage, etc.)
4 tbsp butter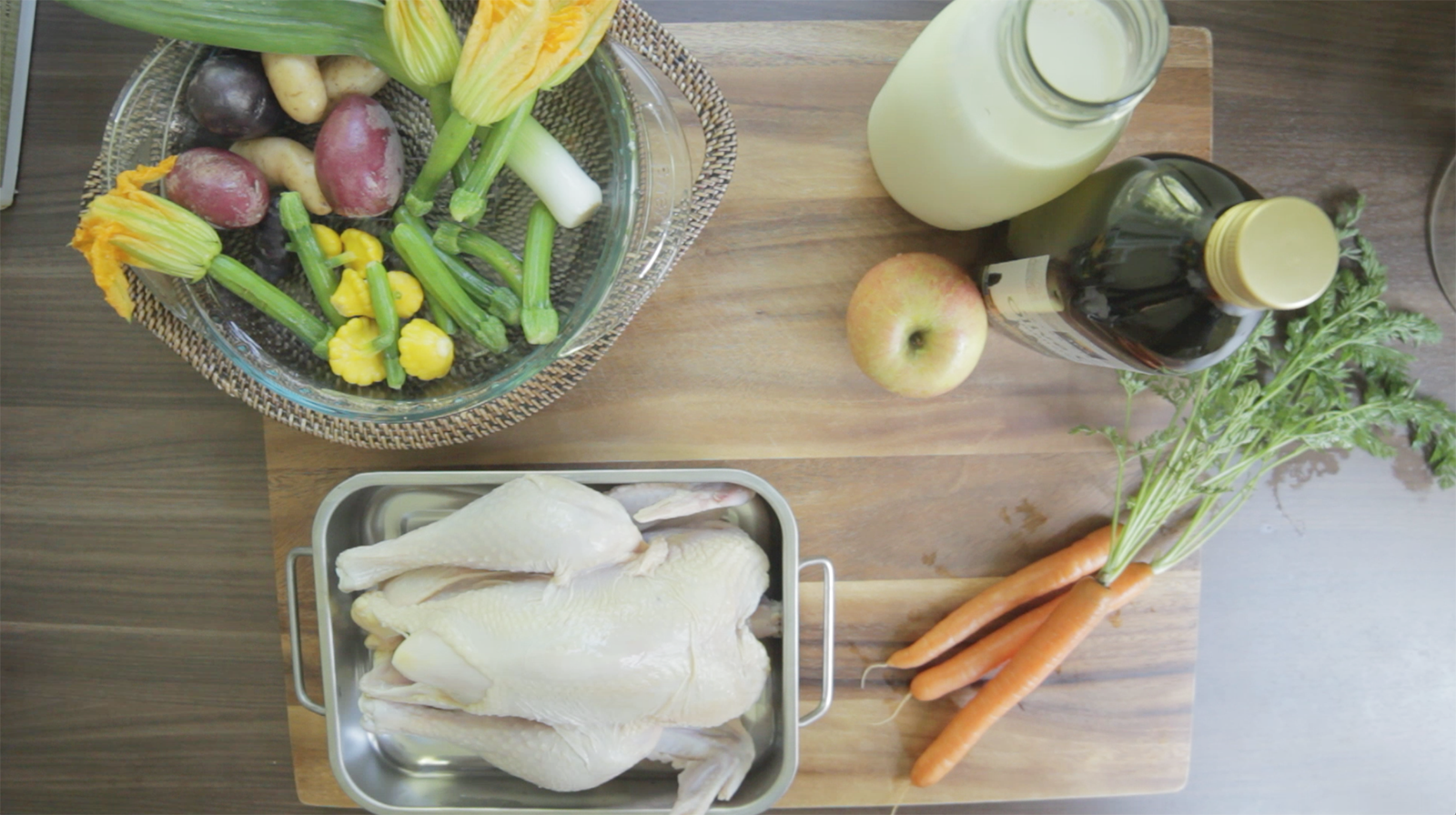 1
Wash the chicken well, pat it super dry for crispy skin.  
2
Prepare some favorite vegetables to cook with the chicken. Onions, potatoes, carrots, and leeks are a good mix. Try to cut the vegetables the same size to help them cook evenly.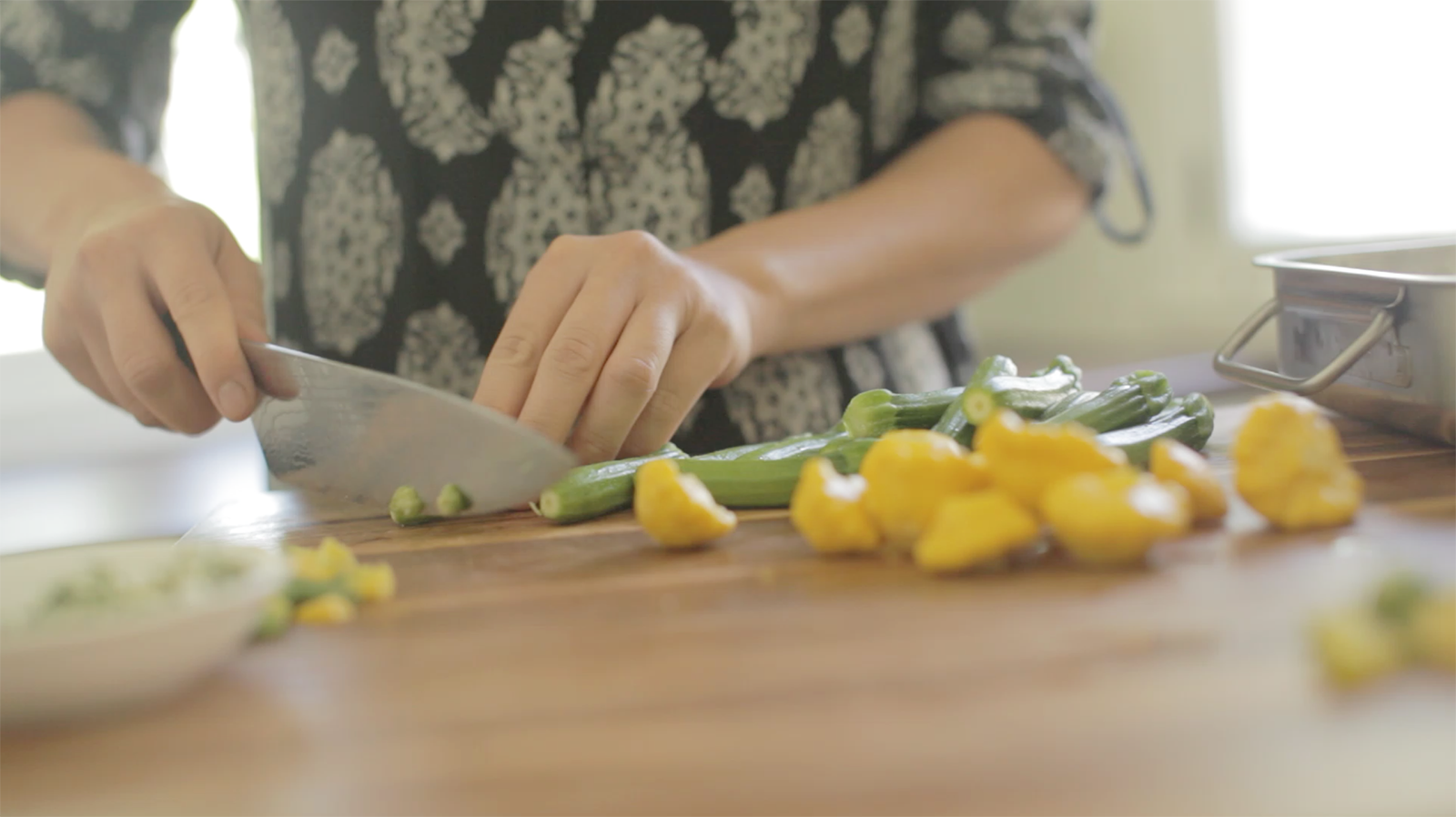 3
Preheat the oven to 450F.
4
Coat the chicken in grapeseed or olive oil. About 3 tablespoons.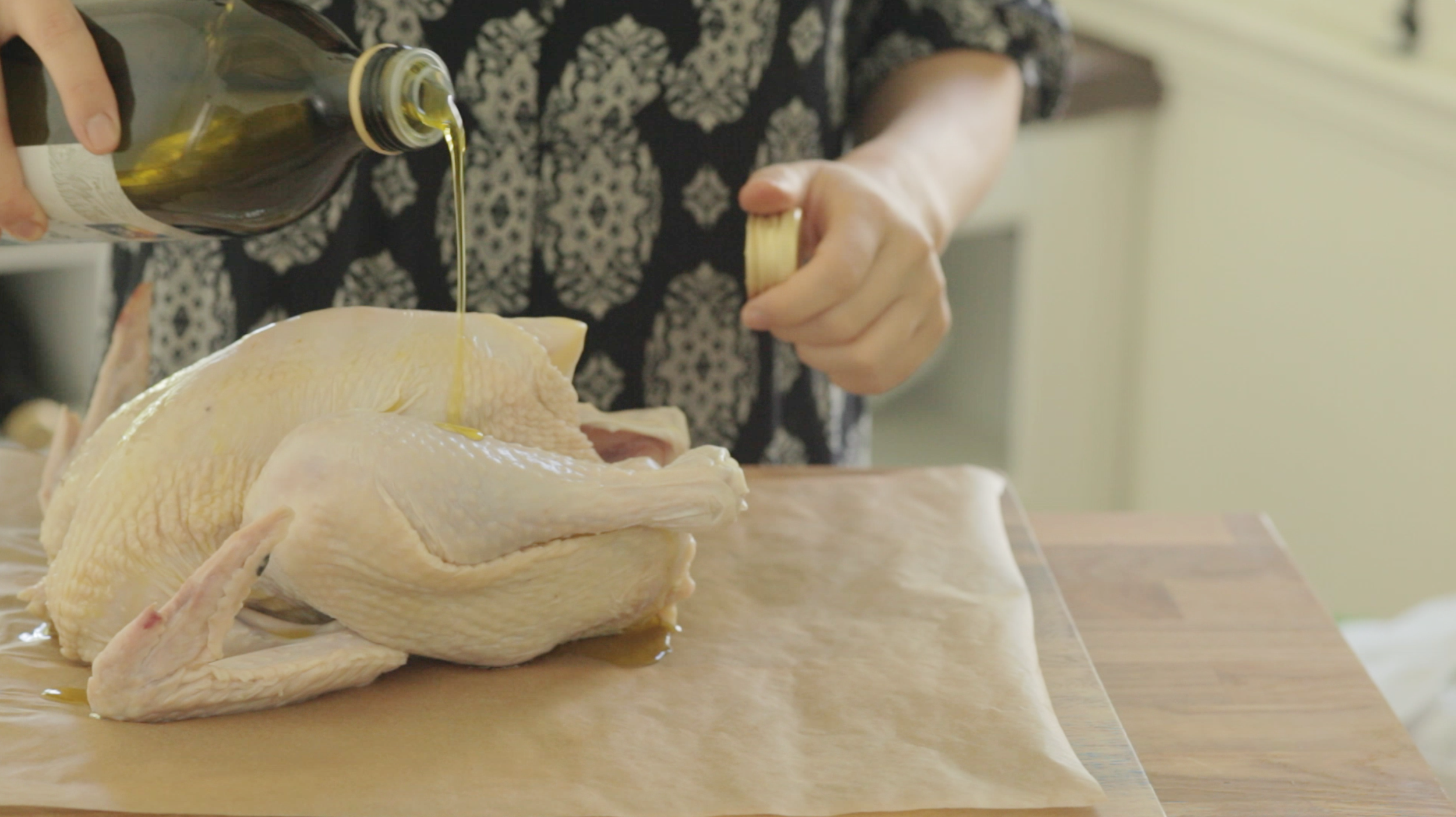 5
Generously salt and pepper the chicken all over. Add fresh herbs (rosemary, sage, or thyme), garlic, salt, and pepper inside.
6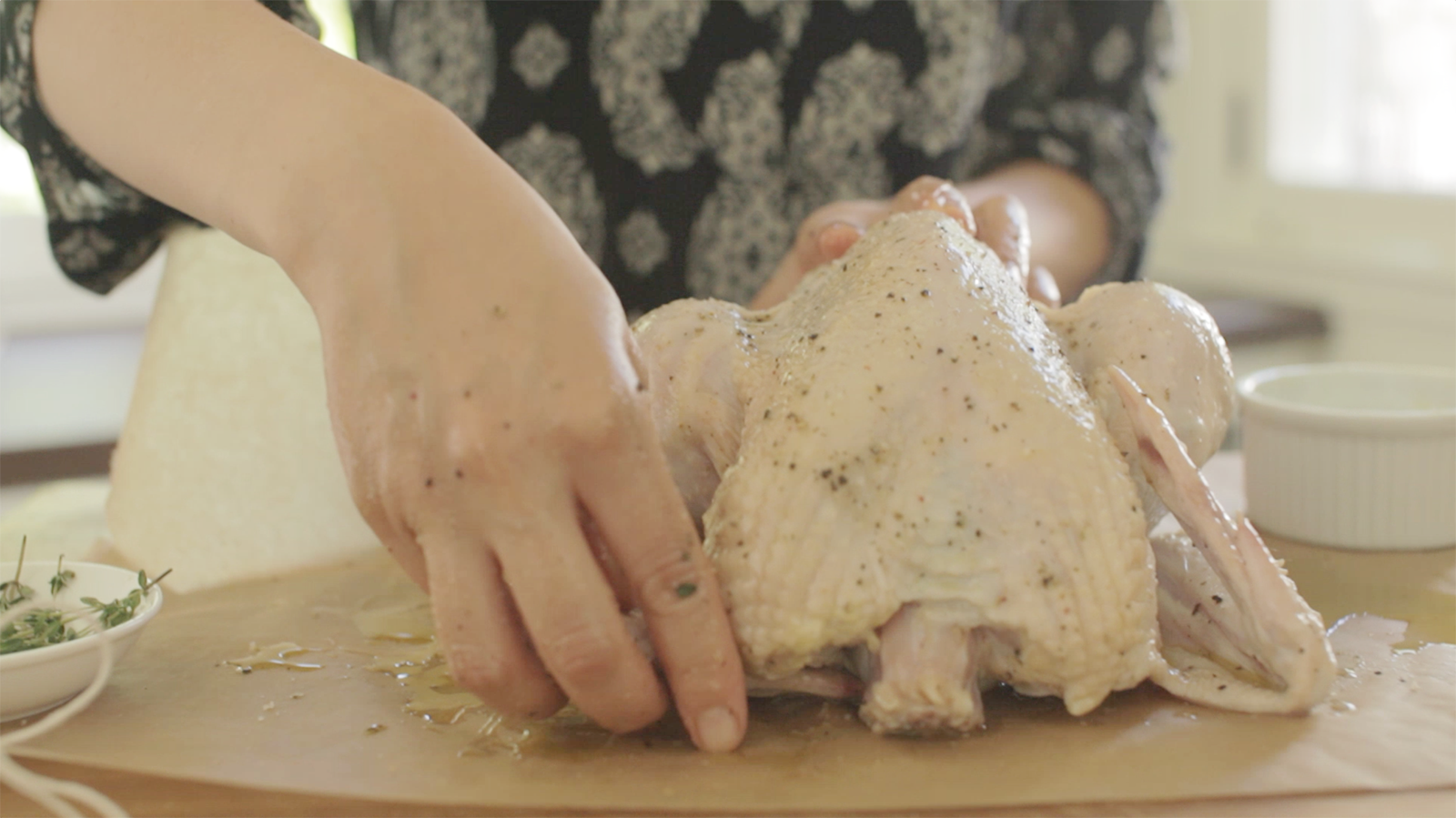 7
Optional: truss the chicken.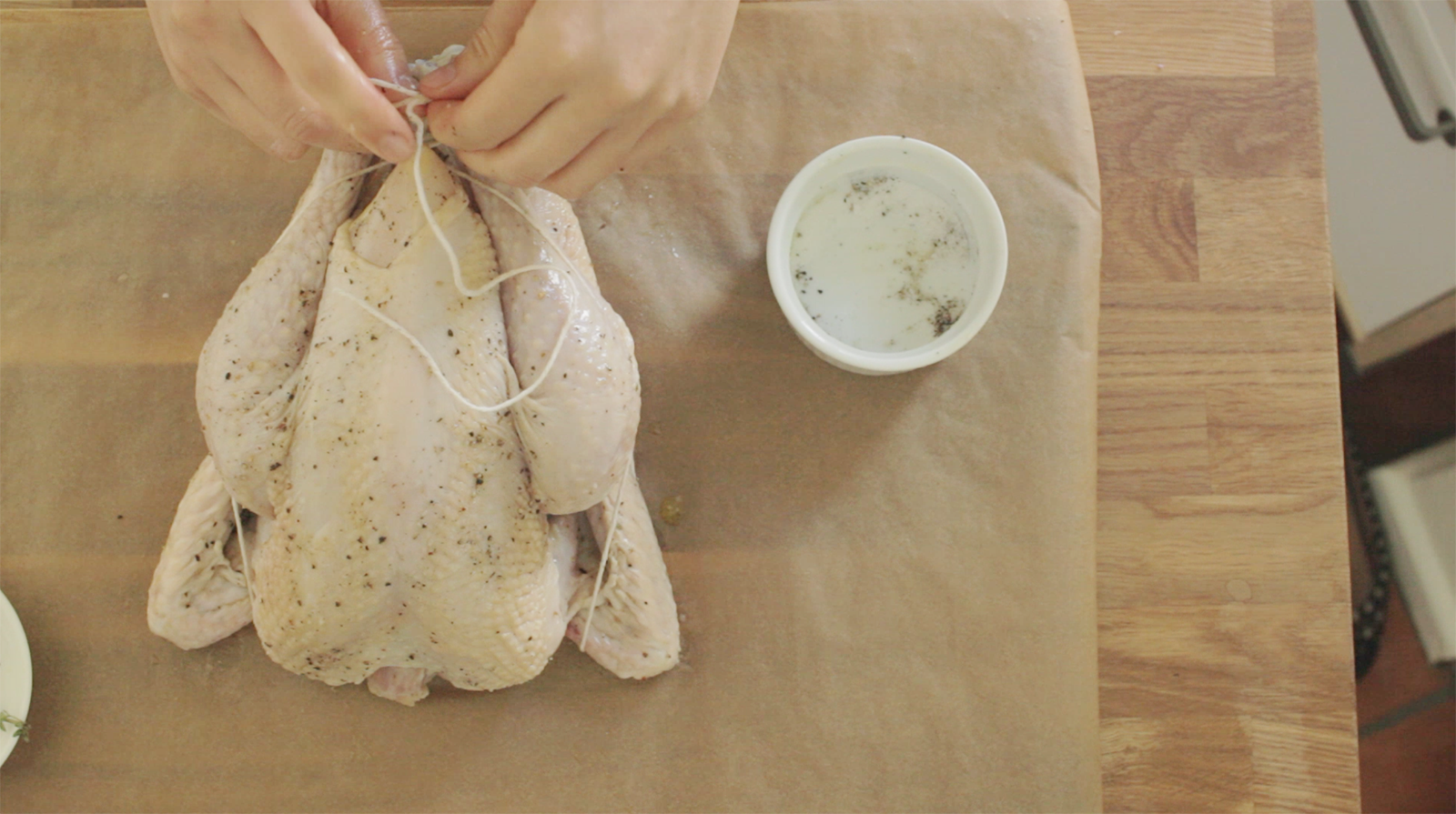 8
Place the vegetables in the roasting pan and add enough oil to lightly coat them. About 3 tablespoons. Generously season with salt and pepper and add fresh thyme. Toss the vegetables.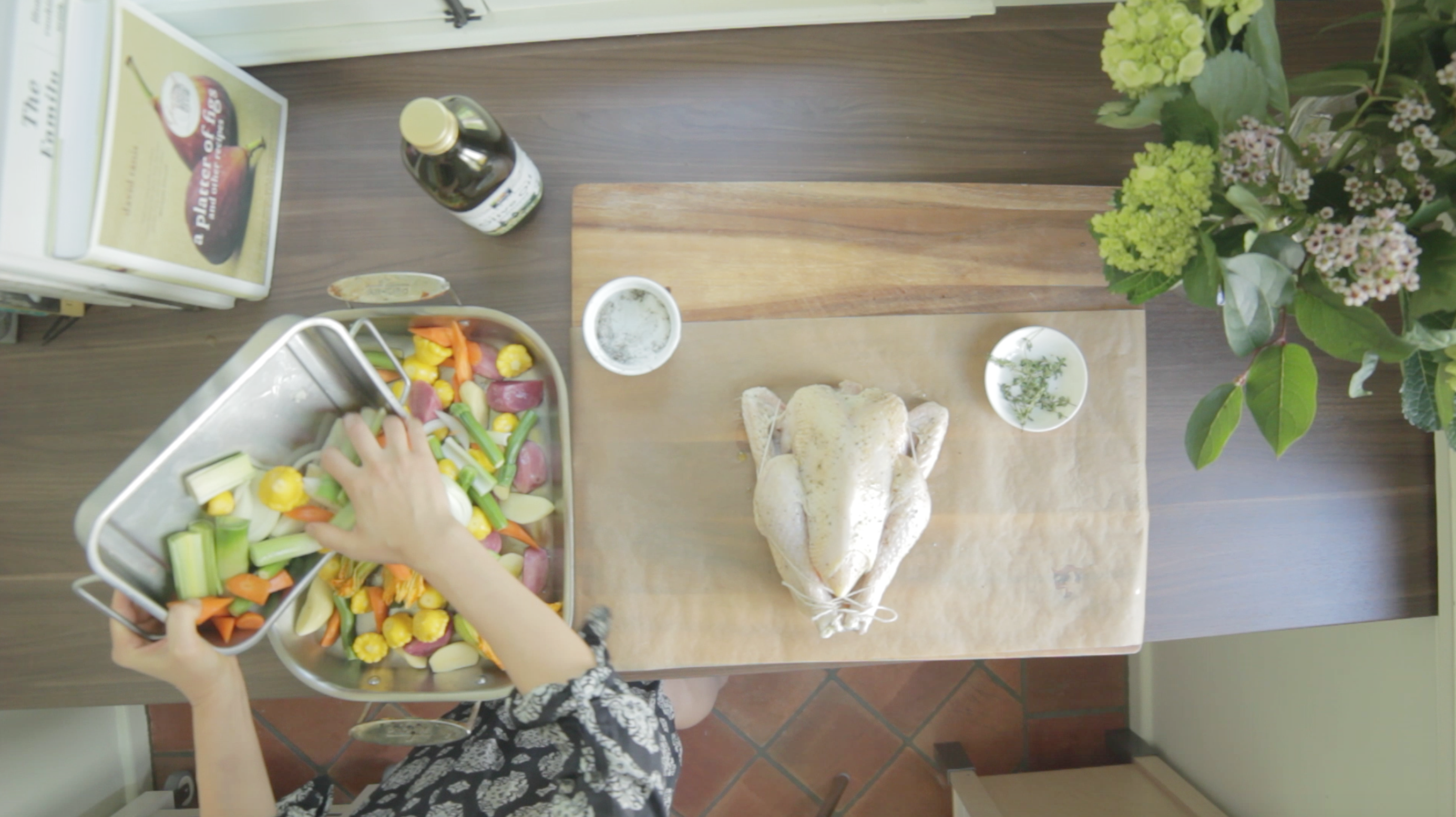 9
Place the chicken on top of the vegetables.
10
Place 4 tablespoons of butter on top of the chicken.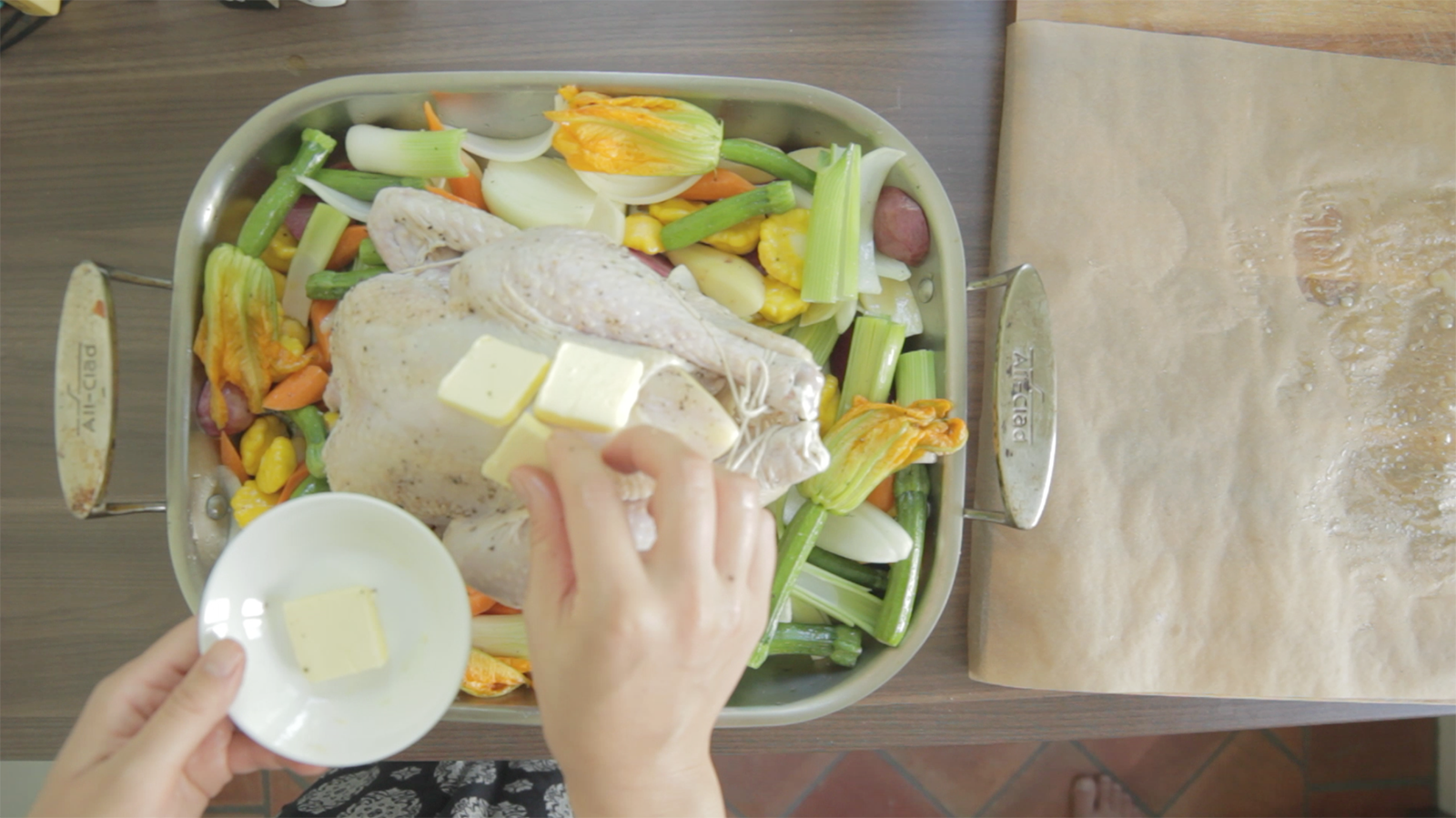 11
Cook in the oven at 450F for 1 hr or until skin is crispy and brown. Remove the roast chicken from oven and let it rest for 25 minutes.