Japanese Rice porridge (ojiya)
Rice porridge cooked in leftover savory broth is my favorite part of the hot pot meal. Once you've eaten all your simmered meats and veggies, you're left with a deeply savory broth, packed with flavor from two sources. First, the original broth has cooked down and intensified. Second, it now has the added flavor of all your hot pot ingredients. You use this broth to cook your porridge, simmering the rice in it until you reach creamy, savory, starchy bliss.
The broth here is from our chicken and cabbage hot pot made with Naoko Takei Moore, and it yields layered and complex rice porridge, thanks to the chicken thighs, cabbage and burdock root cooked for the hot pot. A drizzle of egg yolk adds substance and richness, and yuzu balances it out with a zesty pop.
So, if you can, do your best to resist slurping up every last drop of the broth from your hot pot, (believe me, I know what a challenge this is) and give this dish a whirl. You won't regret it.

4 cups leftover hot pot broth
2 cups cooked white rice
1.5 cups leafy green vegetables, chopped (spinach, watercress, dandelion leaf, chives, scallion, etc.)
2 egg yolks, whisked together
1 tablespoon yuzu zest (or some lemon zest, if unavailable)
Salt, to taste
1
Bring broth to a simmer over medium heat. Stir in rice. The rice should be half to 2/3 of the broth by volume. Add the green vegetables.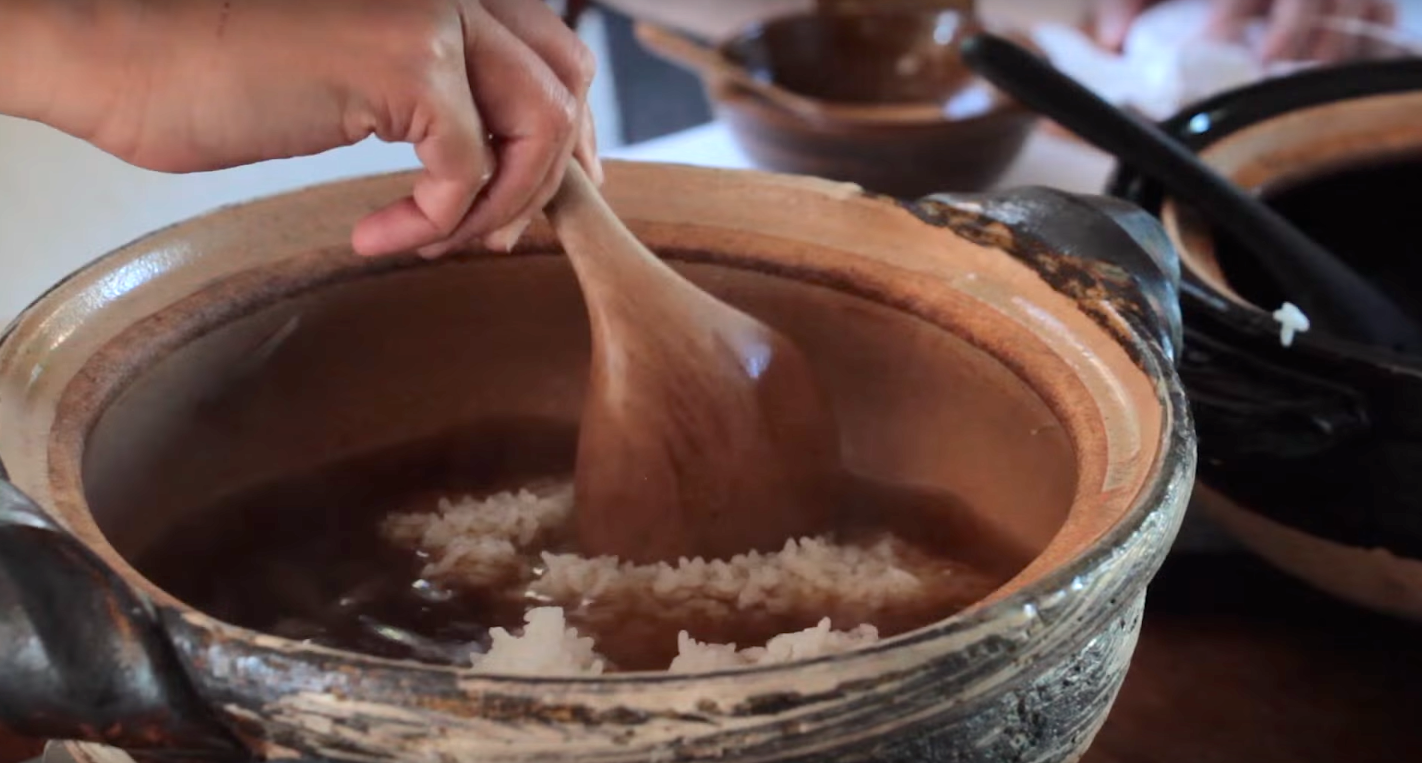 2
Slowly drizzle egg yolk over the top of the rice. Cover and simmer 1-2 minutes.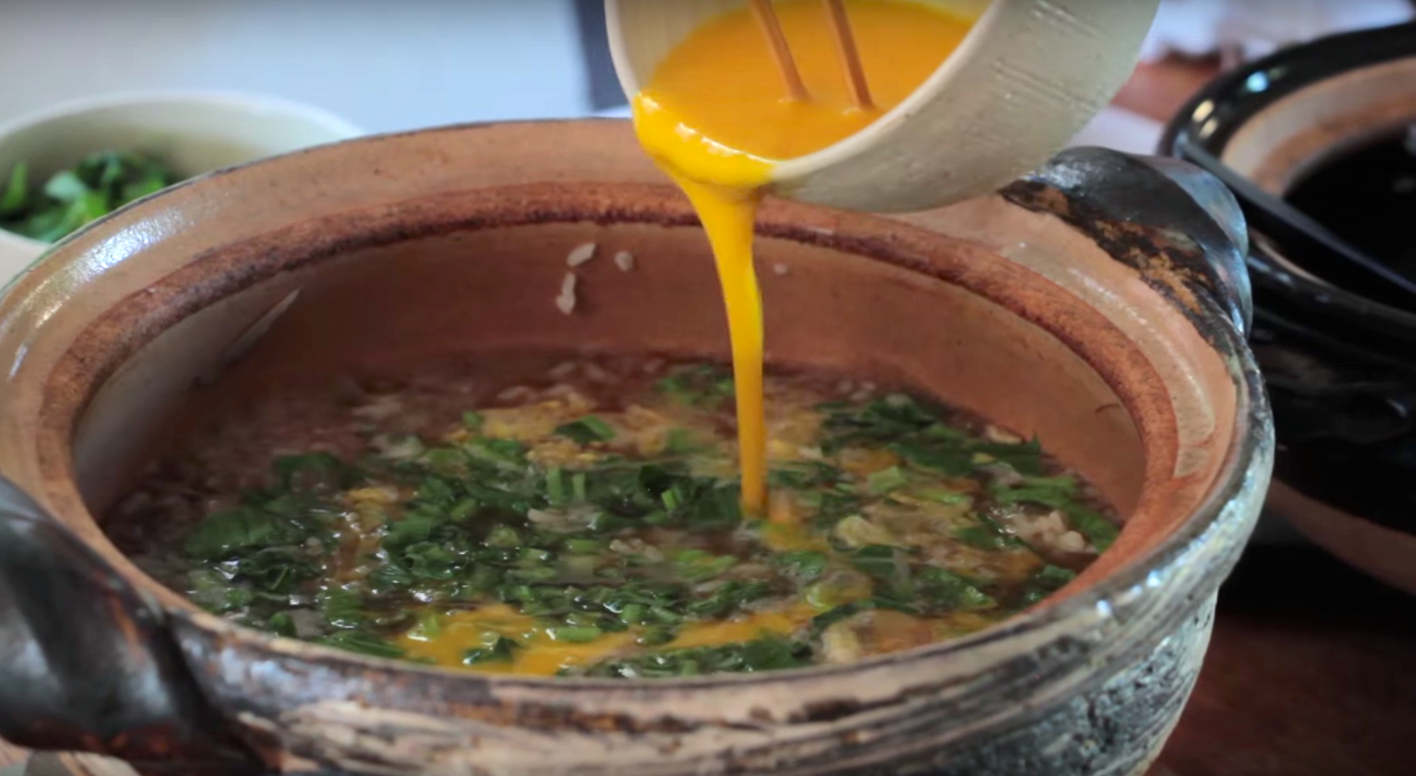 3
Remove lid and top rice with remaining scallion, yuzu zest, and salt, to taste. Serve in small bowls.