Quinoa salad with avocado & egg
Earthy quinoa, creamy avocado and salty ricotta – the perfect combination all in one bowl. In Los Angeles grain bowls are everywhere. But why not? Some things, after all, just taste better in a bowl. Take quinoa for example. It's great on it's own (and on a plate) but place it in a bowl, along with veggies, protein and pretty much anything else you can cook up, and it becomes a super yummy meal packed with power foods! I love quinoa because it is so versatile and also really healthy. My little one calls it "crunchy rice" and loves the texture. Quinoa is quick to cook and best served when cooled, making it a great summer staple that will help you refuel while you unwind (preferably by the pool).
Enjoy!!

1 cup red quinoa
½ teaspoon salt, plus additional salt to taste
4 oz. beet greens, roughly chopped
4 oz. rainbow chard, roughly chopped
3 tablespoons olive oil (plus more for sautéing greens)
1 tablespoon fresh lemon juice
½ teaspoon ground cumin
10-12 mint leaves, cut into thin ribbons
1 tablespoon finely chopped fresh chives
1 avocado, sliced
Crumbled ricotta, for topping
4 eggs, fried or poached
chive flowers (optional, for decoration)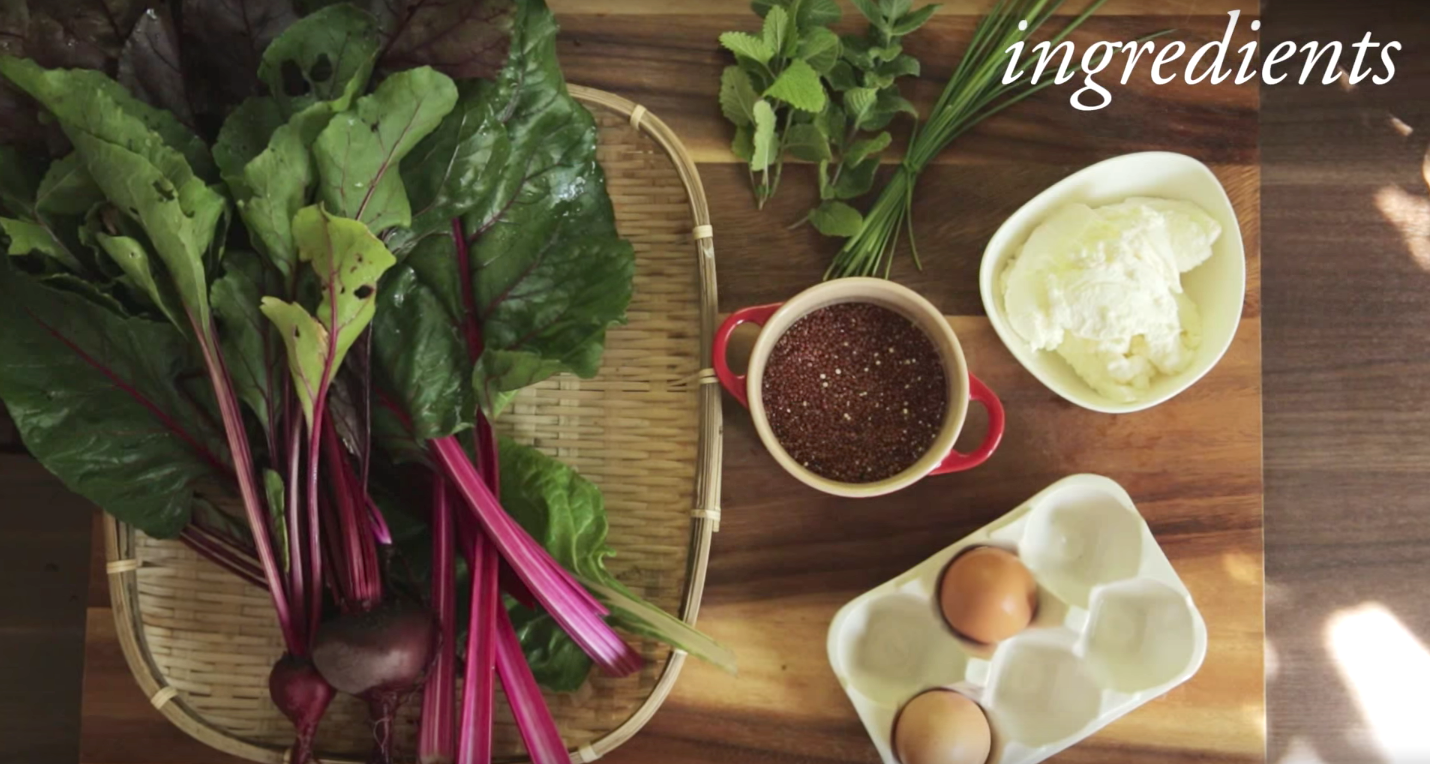 1
Rinse the quinoa in cold water. Bring 2 cups water to a boil in a saucepan. Add in ½ teaspoon salt and quinoa, and boil for about 30 minutes, until quinoa is fully cooked and the germ of the seed shows. Set aside
2
Sautee greens with a drizzle of oil until just wilted.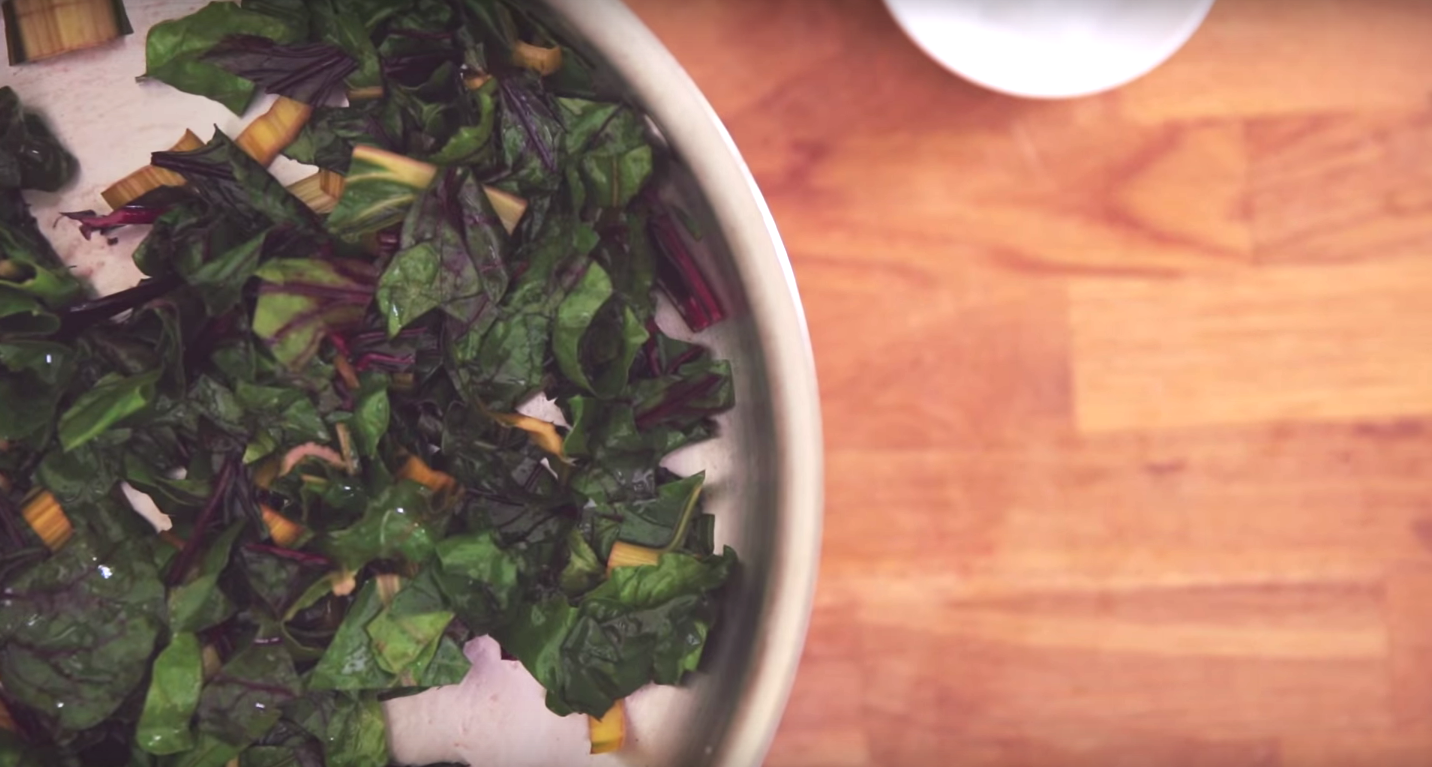 3
For the dressing, combine lemon juice, 3 tablespoons olive oil, cumin, and salt and pepper (to taste).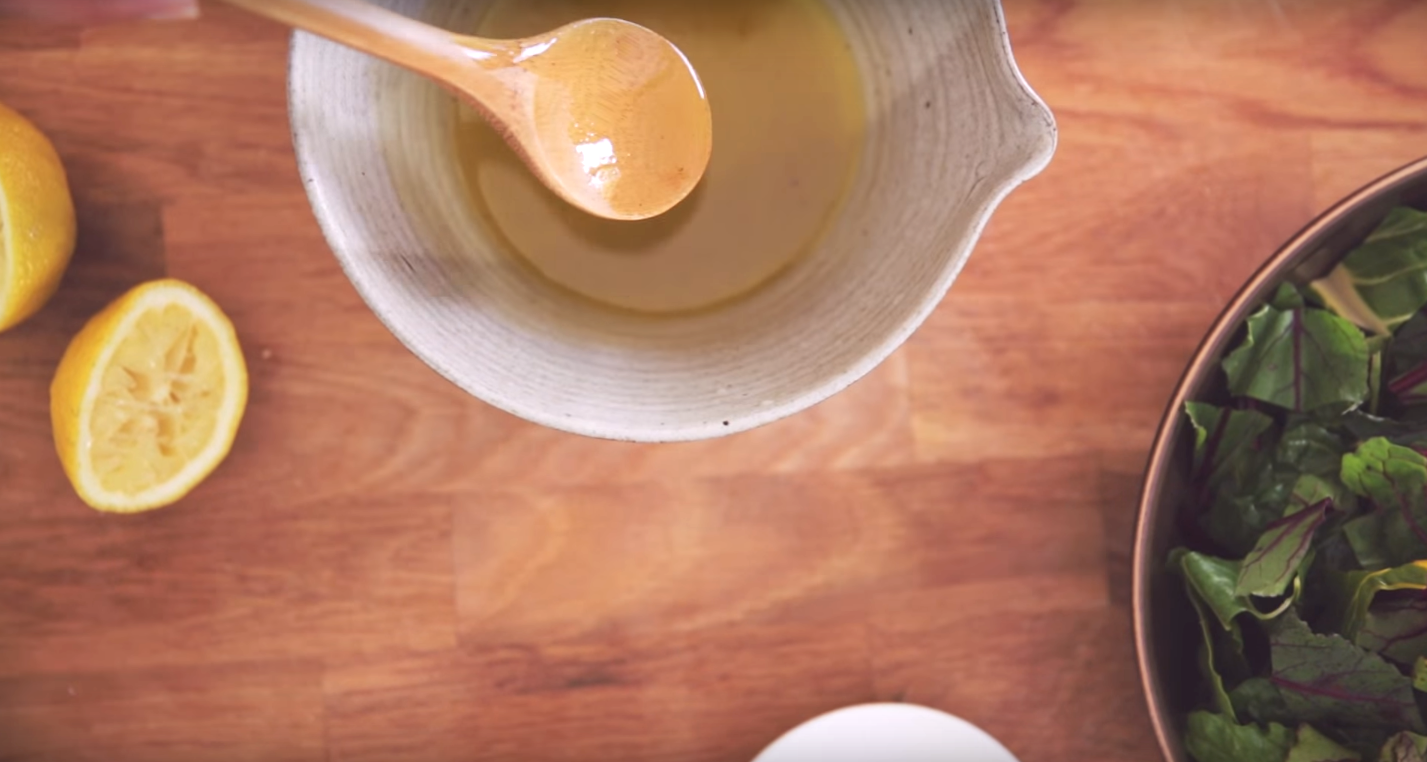 4
Toss mint, chives, quinoa, greens and dressing together.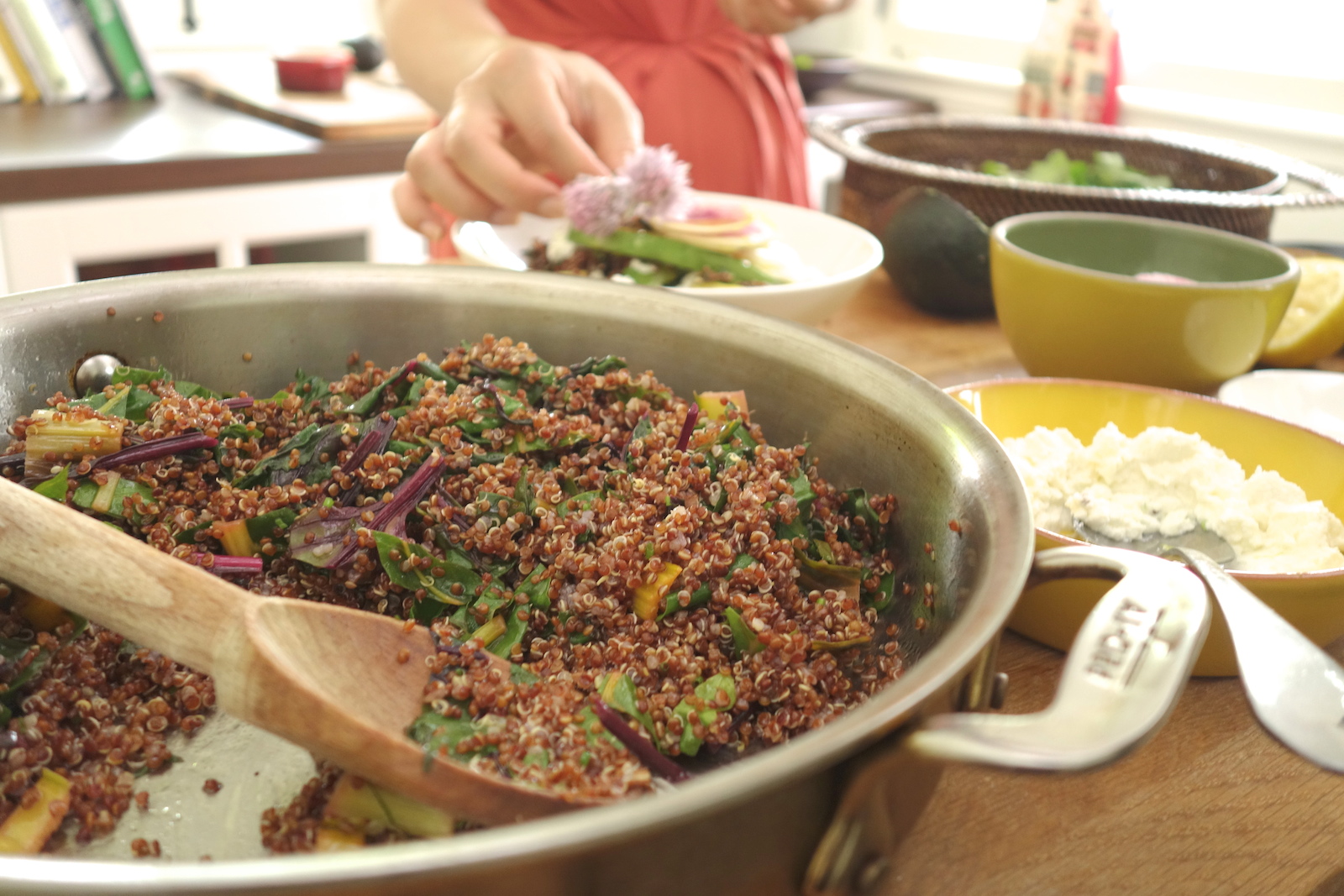 5
Top quinoa mixture with avocado slices, crumbled ricotta and poached / fried egg. Sprinkle olive oil and fresh pepper on top!