Lemon gelato is one of my favorite desserts for reasons more than just its taste. When my sister and I were traveling in Italy, we found the most amazing lemon gelato and ended up eating it every day! Lots of fond memories come to mind when I think of that time but none perhaps as sweet as that gelato. Tart but sweet, creamy and always refreshing — it was bliss.

2/3 cups lemon juice
Lemon peel from 3 lemons
6 egg yolks
1 1/4 cups heavy whipping cream
2 1/2 cups half and half
1 1/4 cups sugar
1/2 teaspoon vanilla extract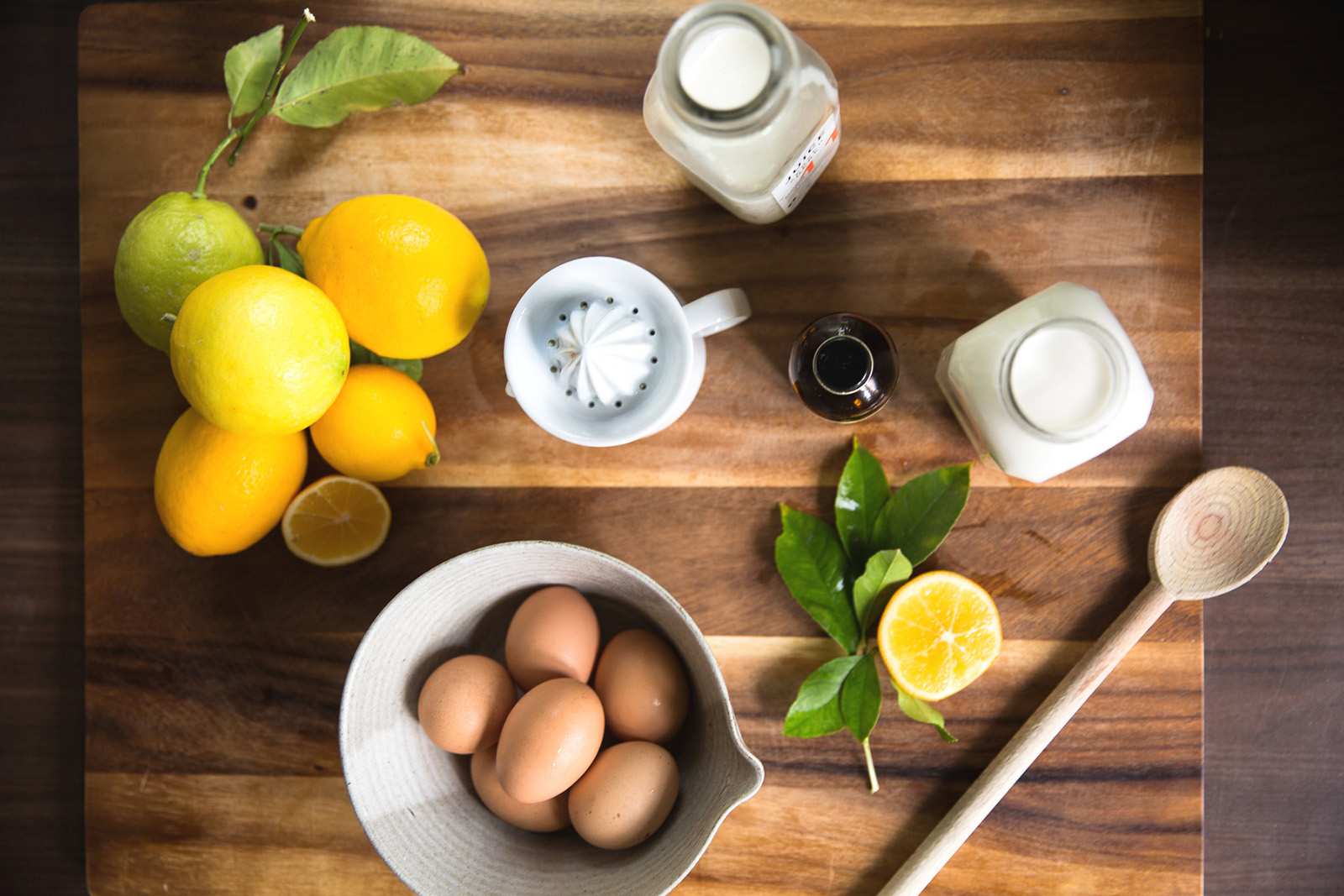 1
Squeeze 2/3 cup lemon juice.
2
Cut peel from 3 lemons. Wash the lemon peels to remove any juice and place in a separate bowl.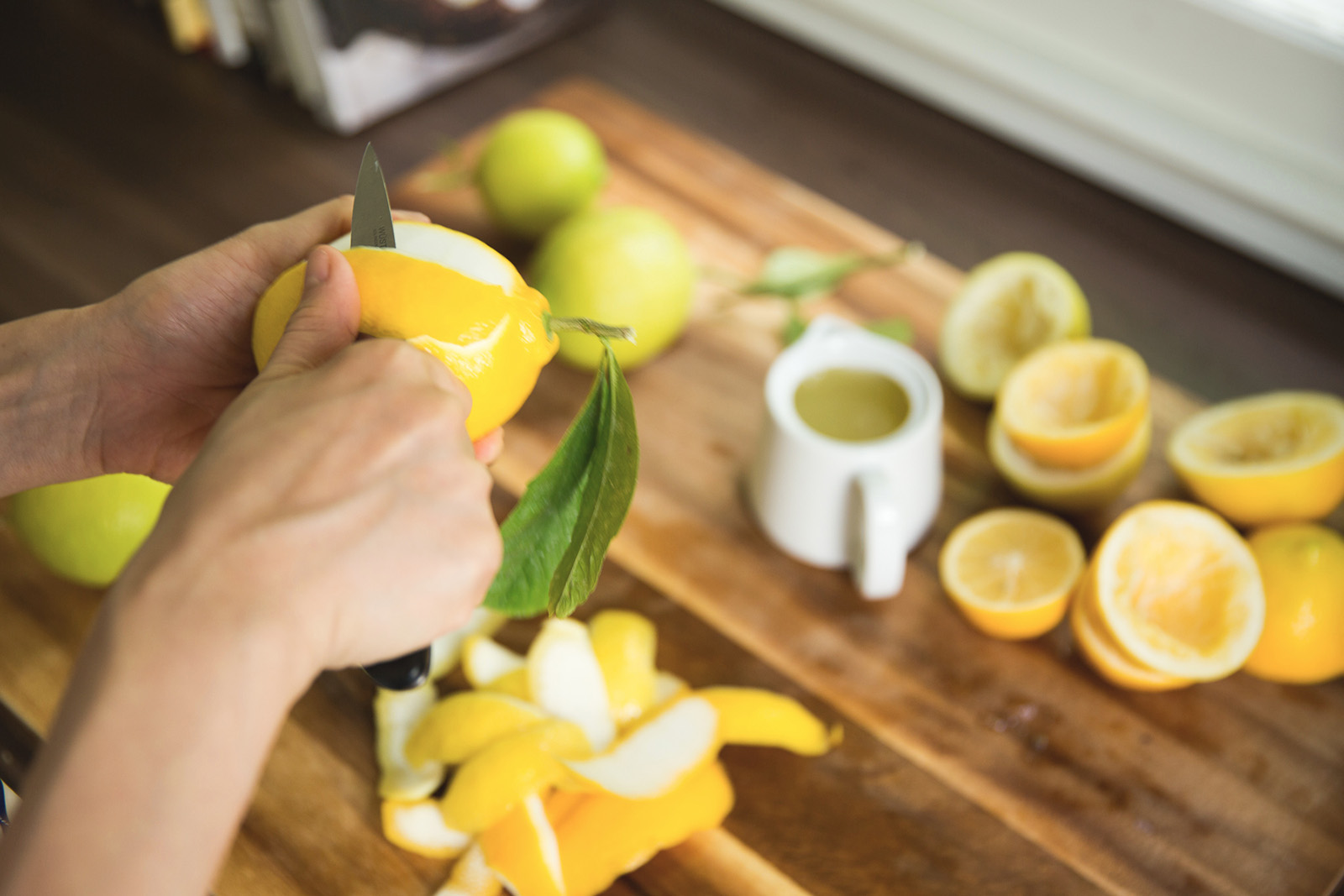 3
Separate 6 egg yolks into a mixing bowl and whisk in 1 ¼ cups heavy whipping cream.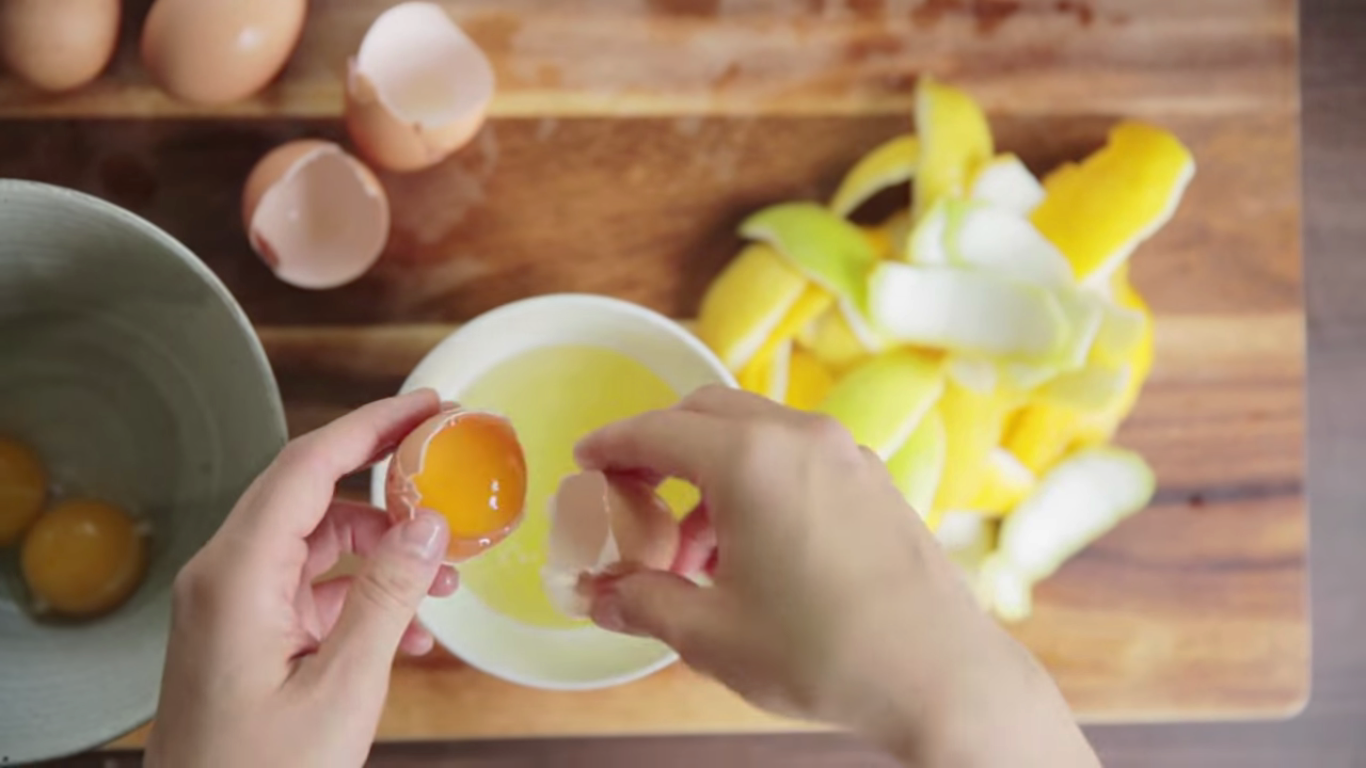 4
In a small pot, heat 1 ¼ cups sugar and 2 ½ cups half and half over medium heat. Add lemon peels. Stir until sugar dissolves. Remove from heat.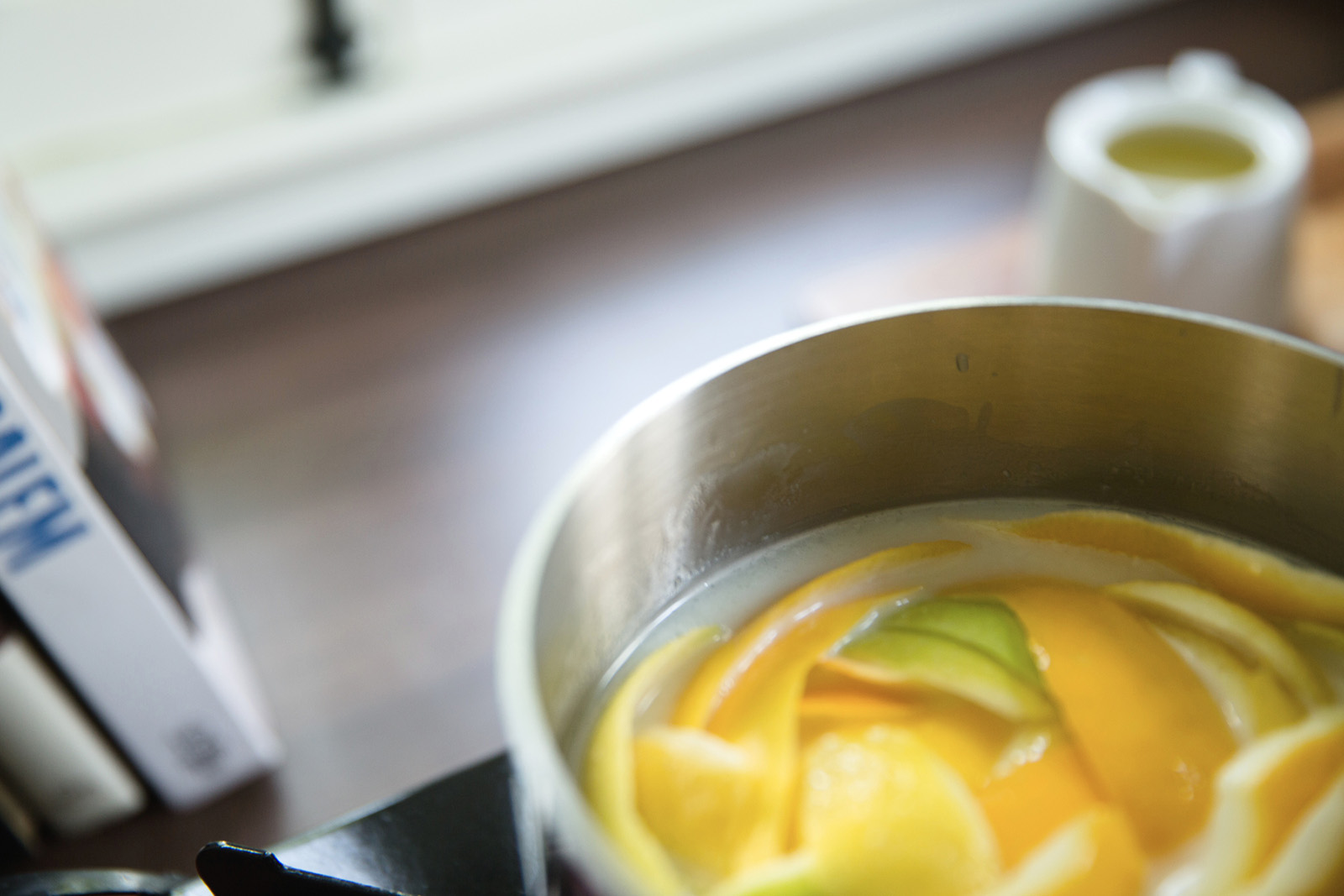 5
Temper: add about a spoonful of the warm mixture to the egg yolk mixture.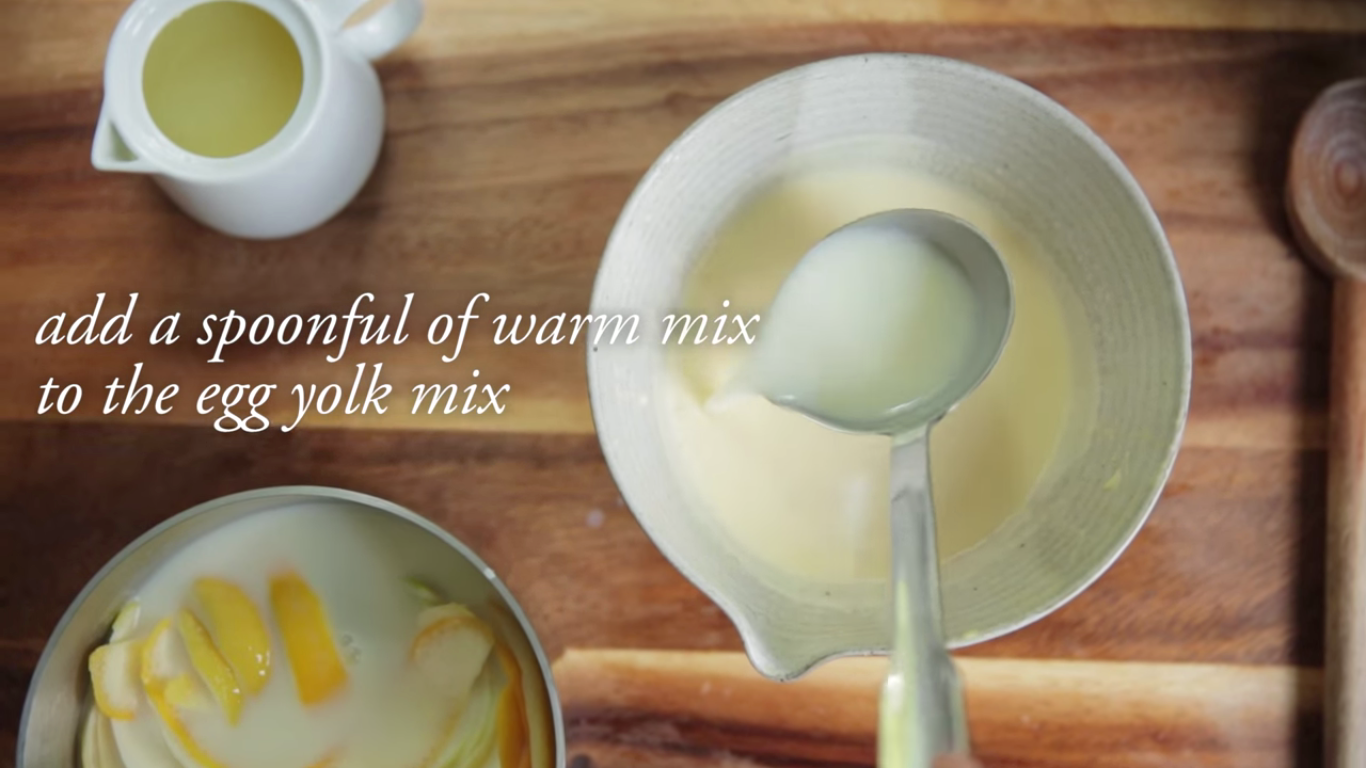 6
Gradually add the egg yolk mixture into the warm mixture.
7
Return to medium heat and cook until mixture thickens. It should be thick enough to cover a wooden spoon.
8
Remove from heat and stir in ½ teaspoon of vanilla extract.
9
10
Refrigerate overnight or cool over an ice bath.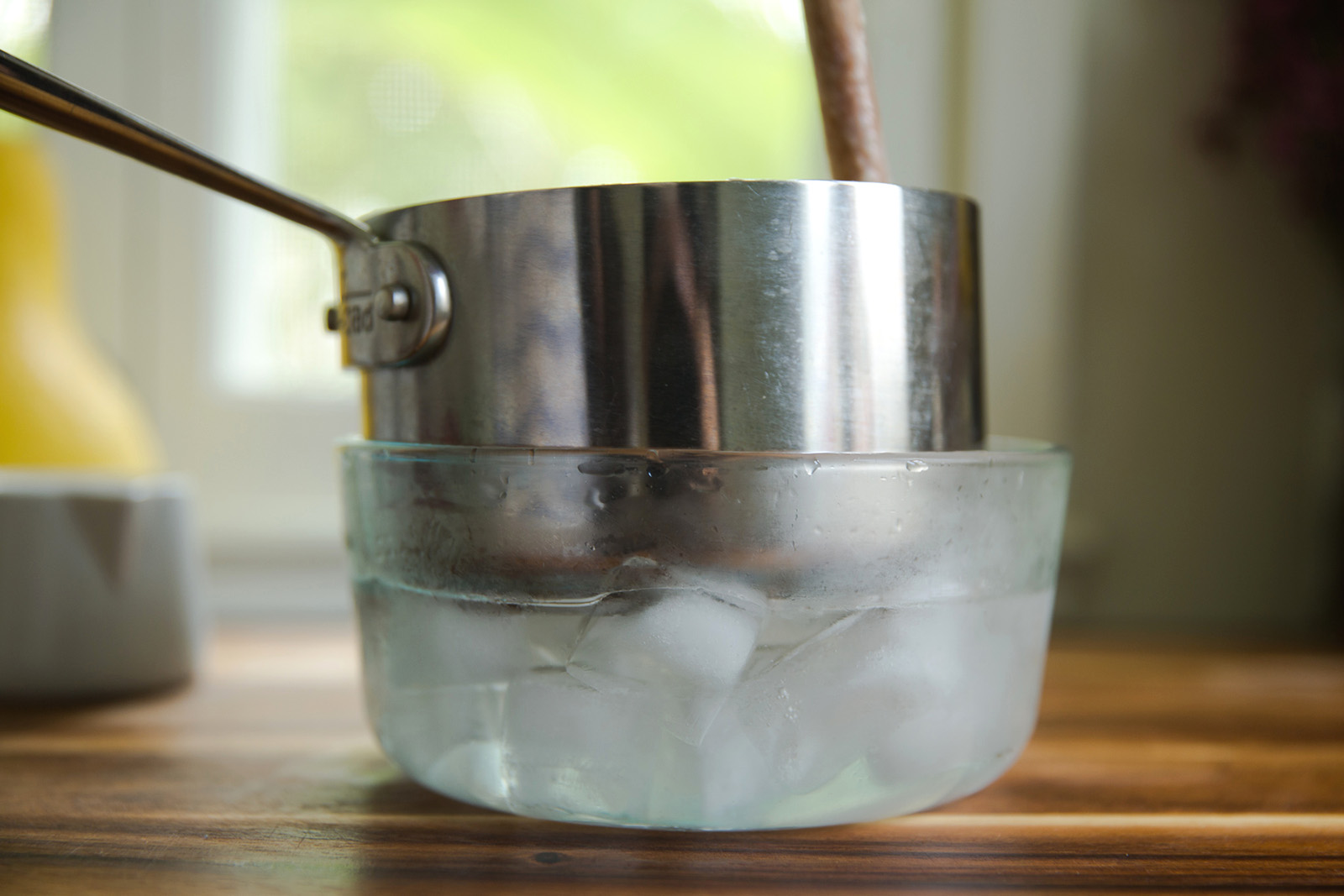 11
When ready to make gelato, stir in lemon juice.
12
Add to ice cream maker and follow the machine's instructions.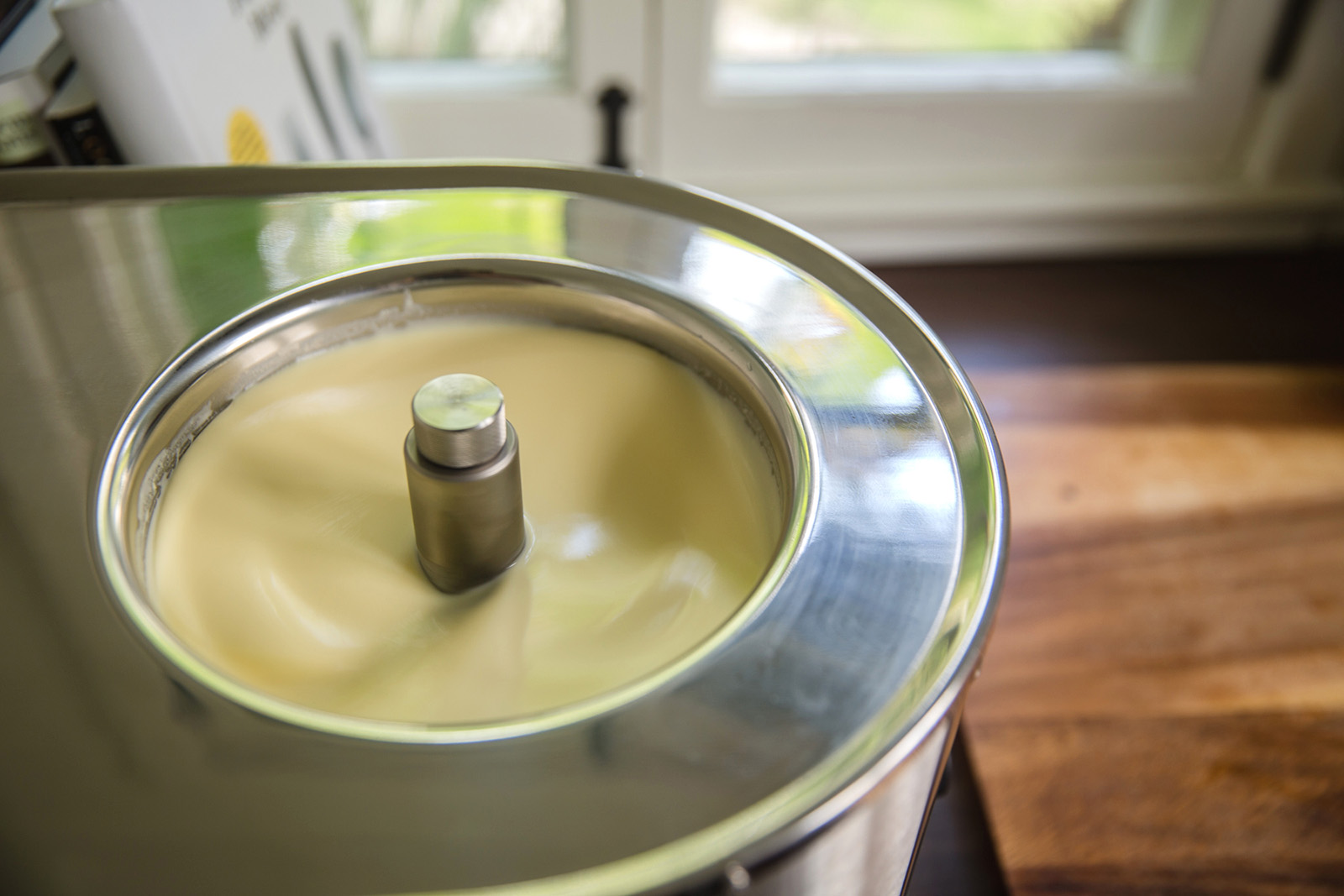 13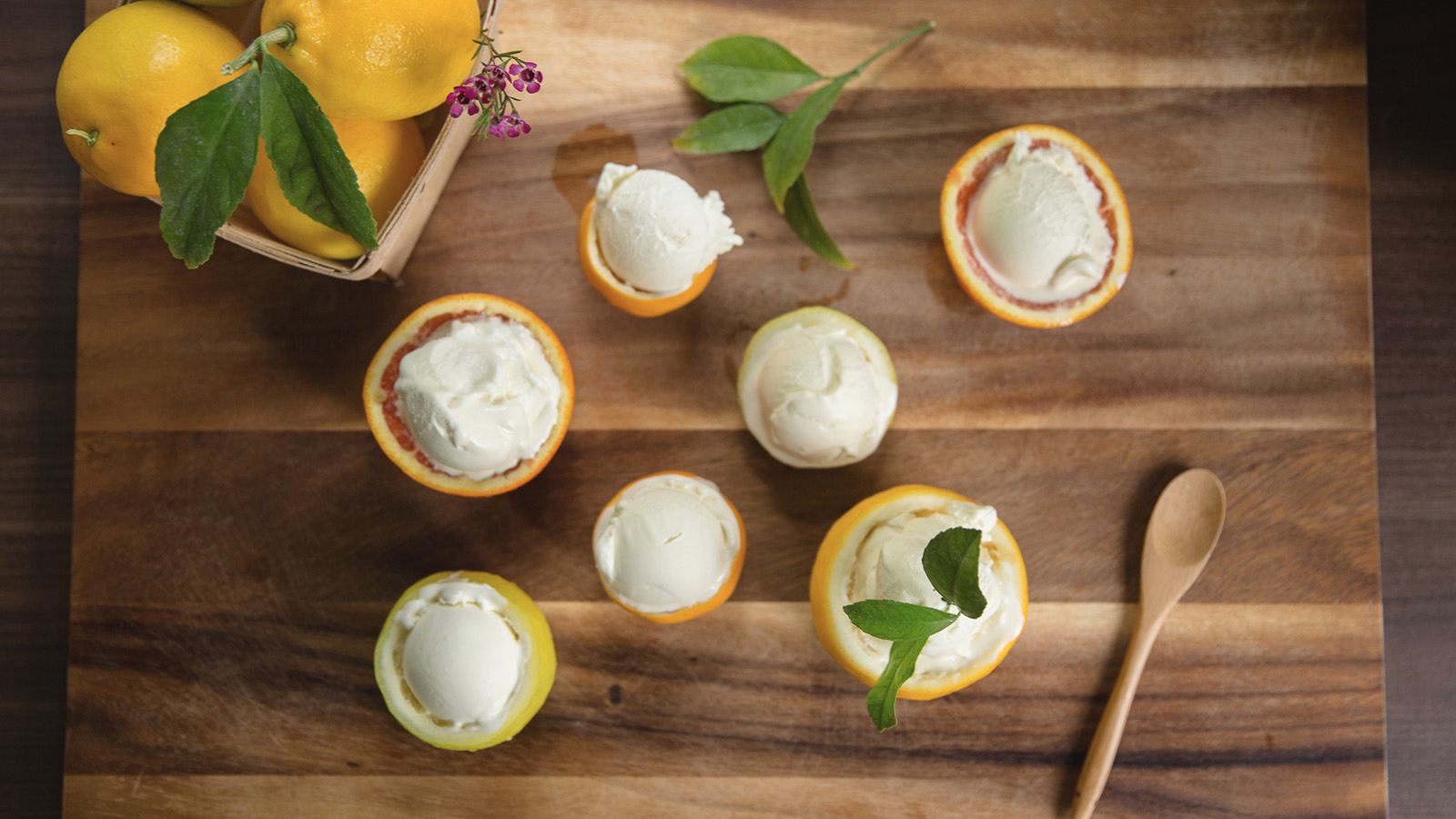 TIPS
*Make sure to wash off juice from the lemon — any juice present will make the milk curdle!
*For fun plating cut different citrus fruits in half, scoop out flesh and replace with gelato.