Homemade whipped ricotta WITH GARLIC TOAST
Whipped ricotta is an easy way to make a beautiful snack or appetizer for the entire family. Inspired by a recent family trip to New York City and a visit to Locanda Verde restaurant, the kids and I gobbled up this dish and wanted another. I wanted to recreate it at home and found that it was not only simple but also gorgeous. Pair it with some garlic toast and it is sooo delicious. Some fresh or roasted cherry tomatoes and fresh basil goes really well with it too. If you don't have time to whip ricotta, then try burrata cheese, my favorite cheese of all time. No mixing required. Just sprinkle some fresh herbs, pepper, salt, and olive oil and it's done!

1 c. fresh ricotta
a splash of milk or cream
chopped chives and oregano
fresh black pepper
fleur de sel
oilve oil
a loaf of country bread
garlic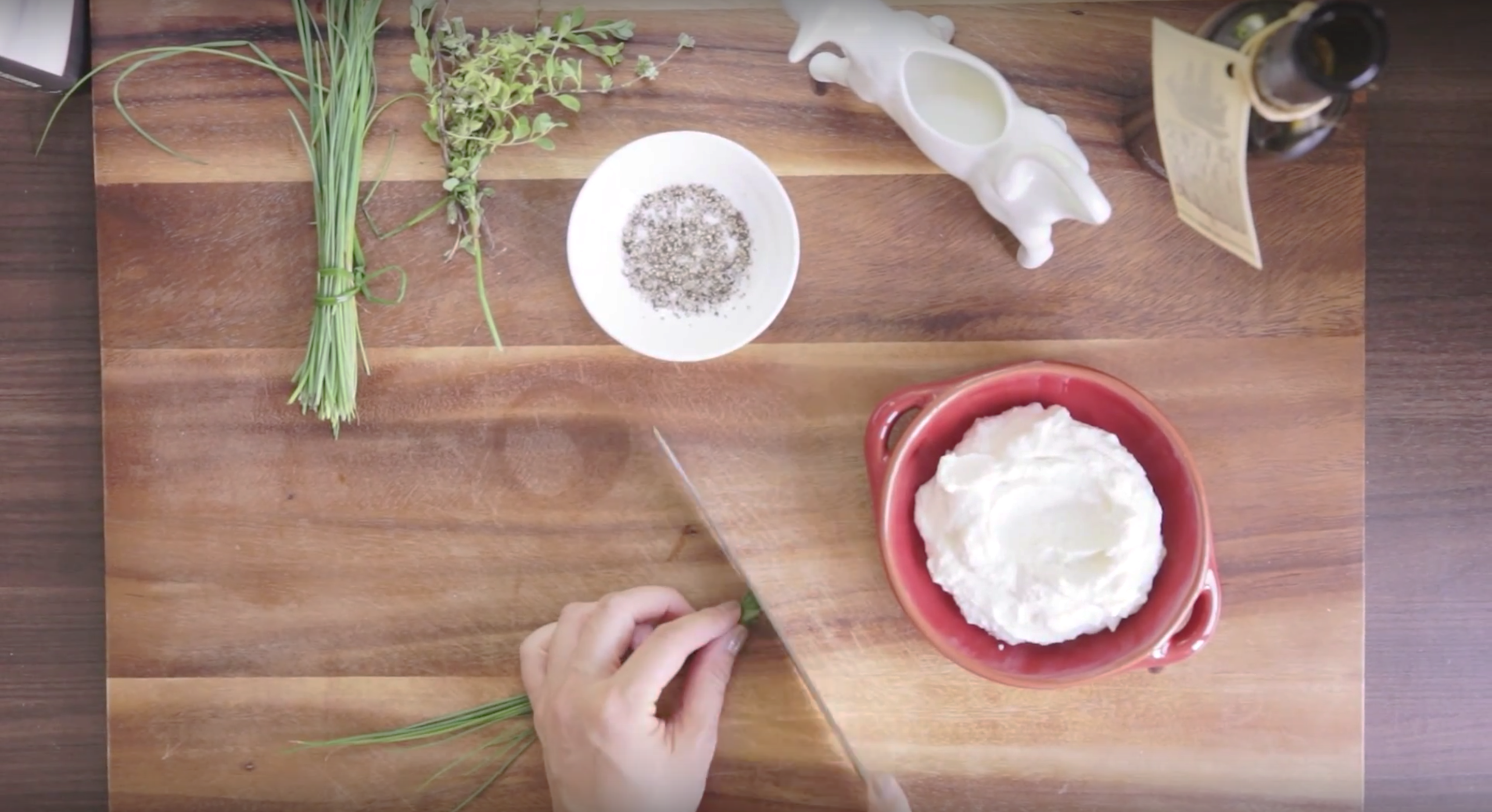 1
Gently whip 1 c. of ricotta.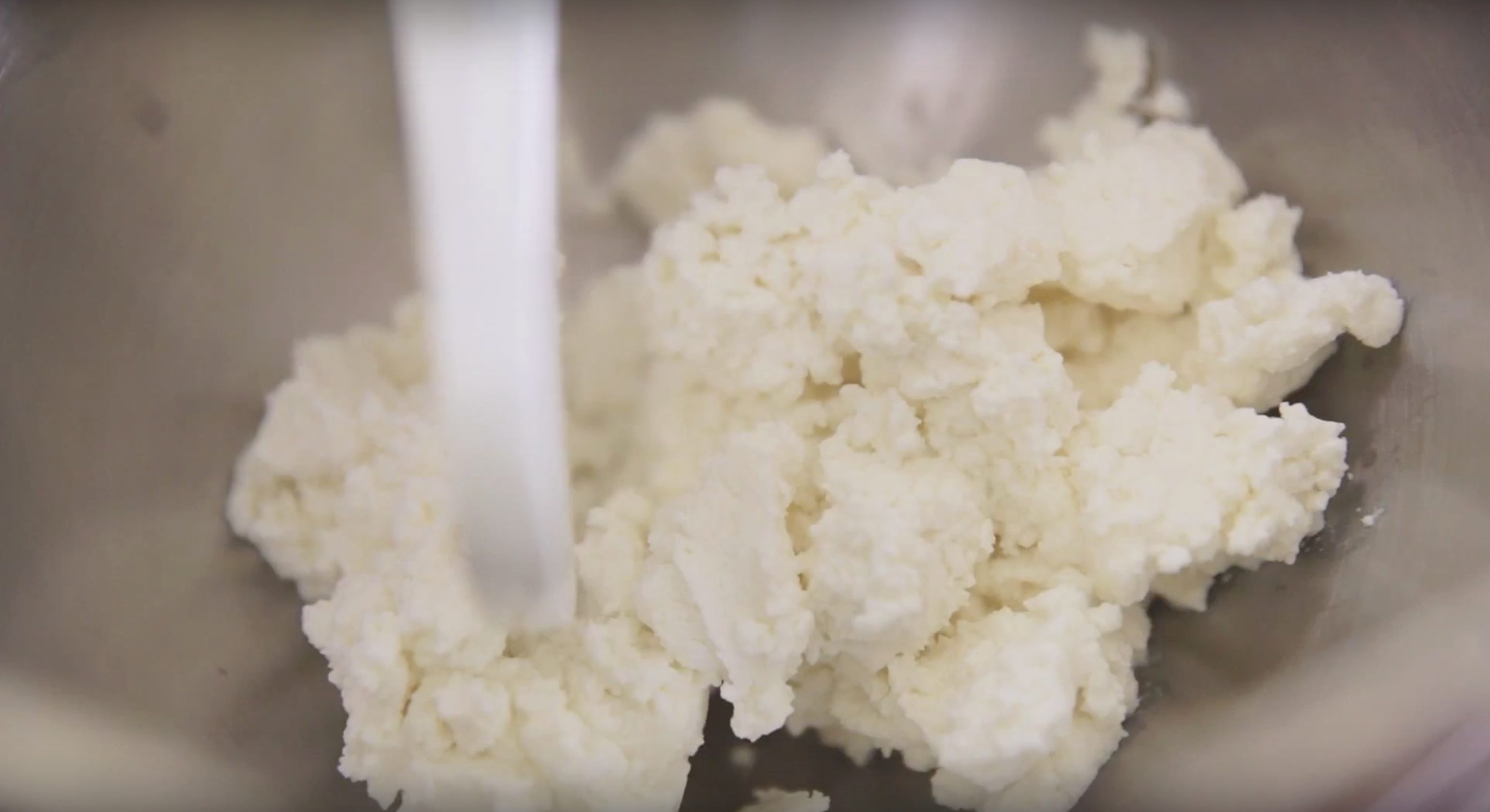 2
Add a little milk or cream to loosen the cheese.
3
Change to whisk attachment for fluffy cloudlike texture.
4
Spoon onto serving plate.
5
Sprinkle chopped chives, oregano, fresh pepper, and fleur de sel on top of ricotta.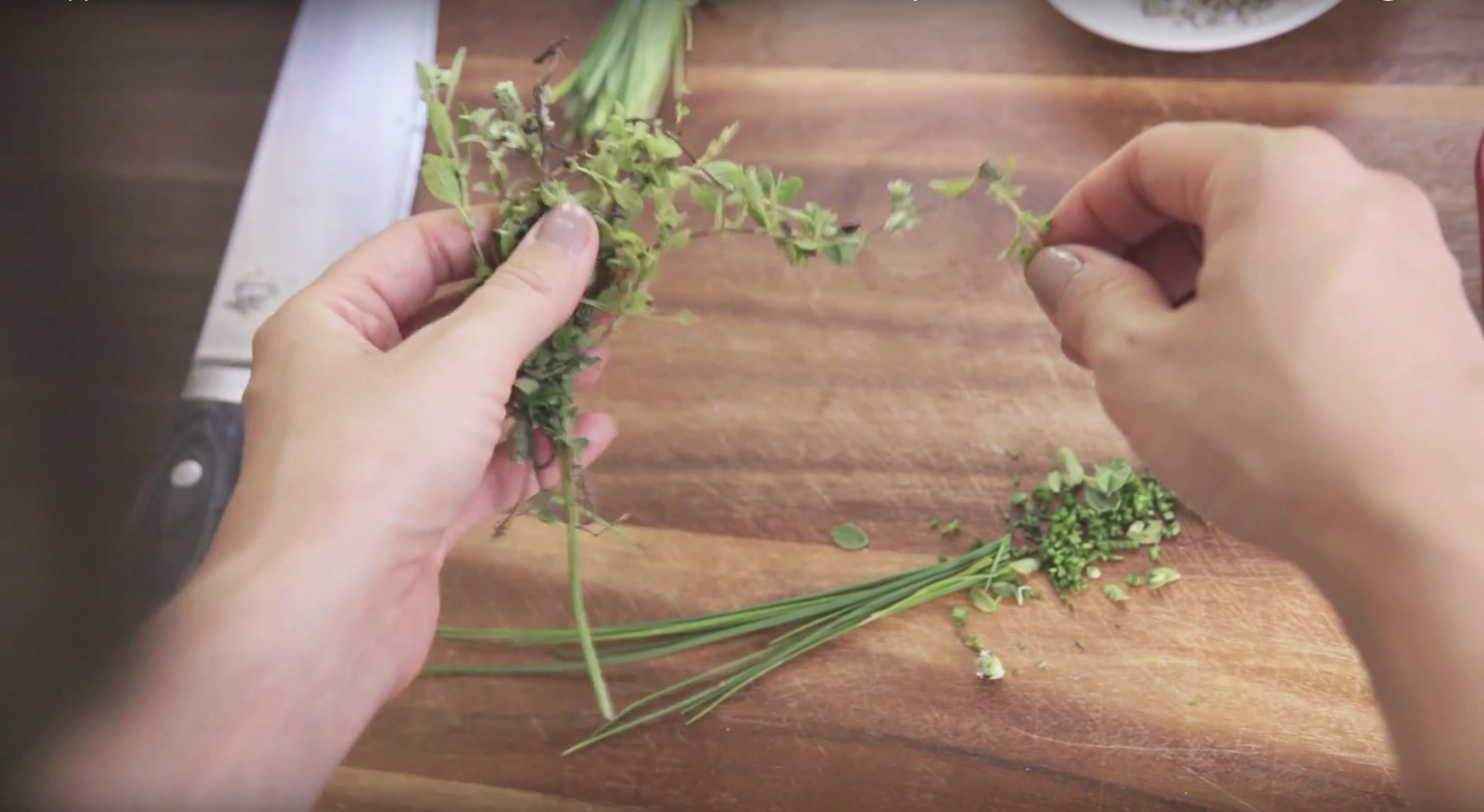 6
Add a splash of olive oil on top.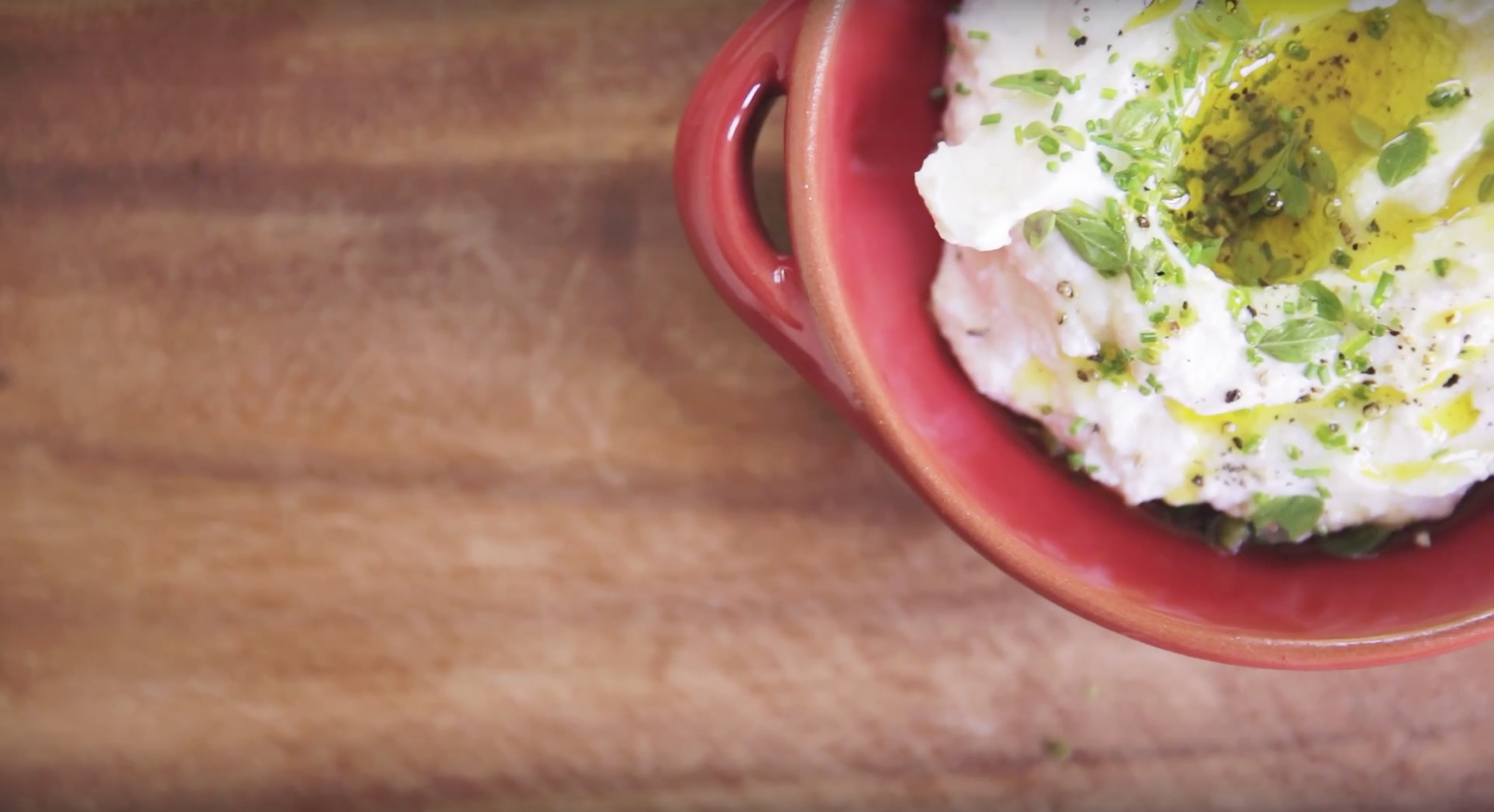 7
Garlic Toast:  
Rub olive oil on both sides of the bread.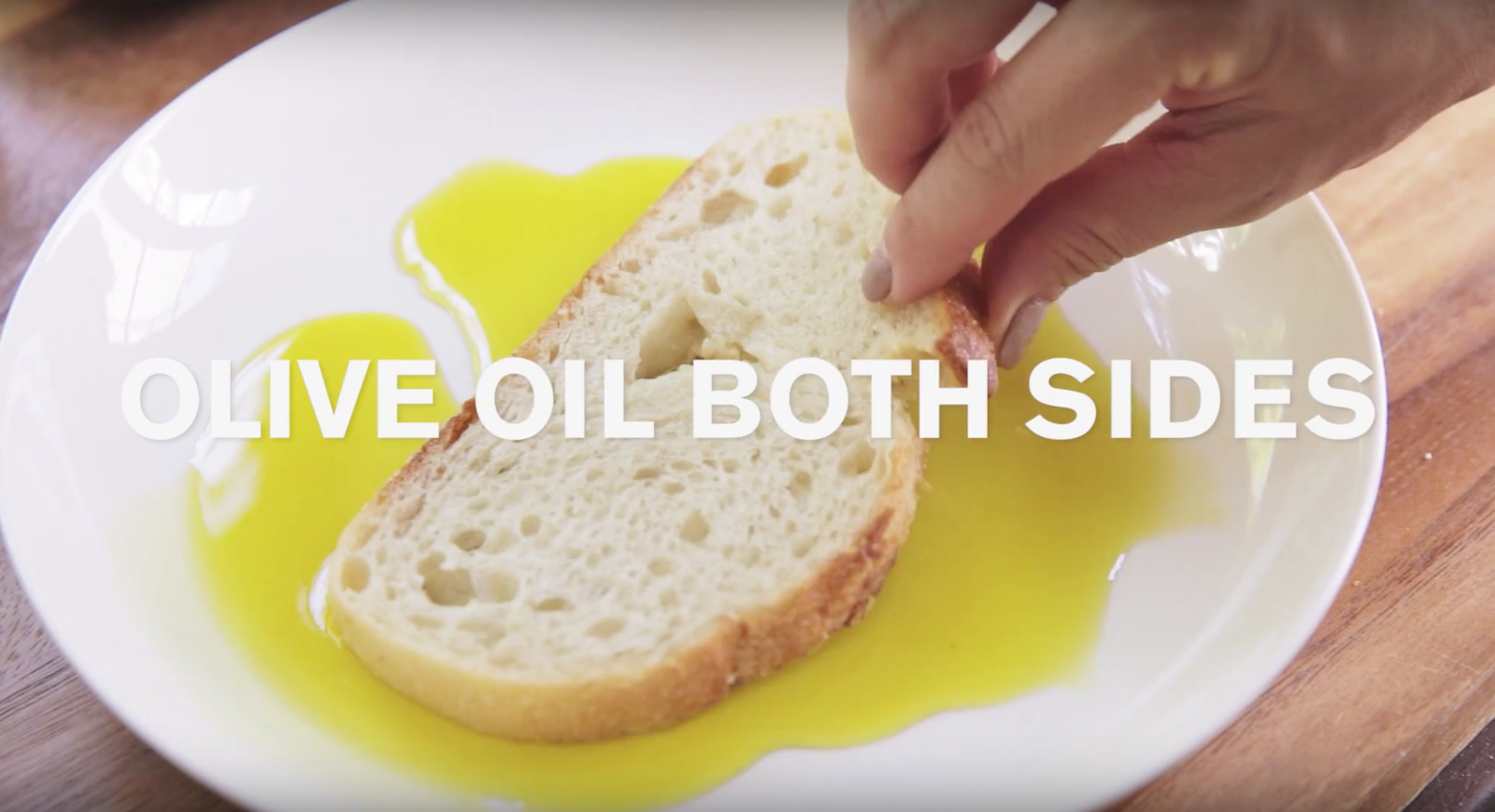 8
Lightly toast both sides in a large frying pan.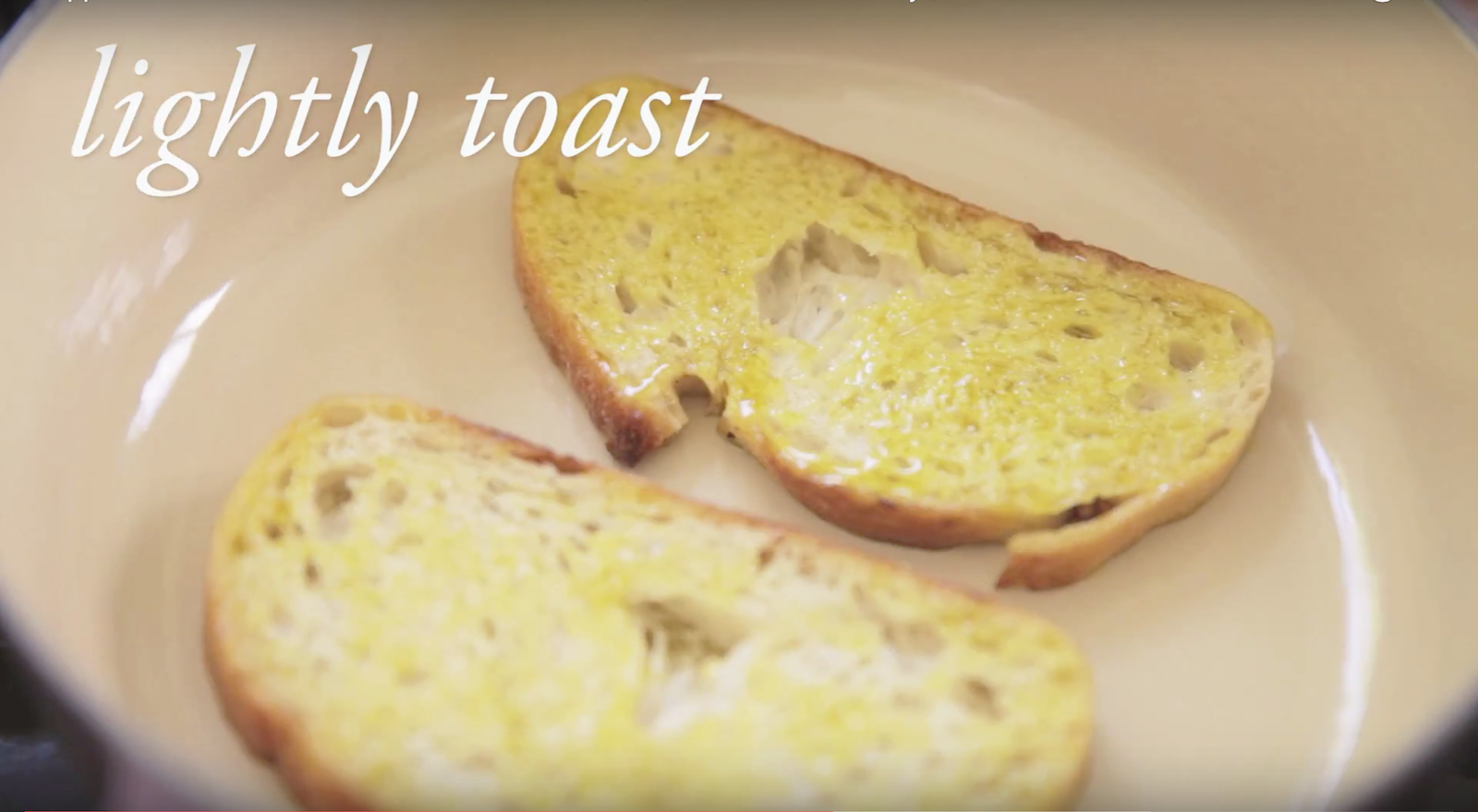 9
Peel and cut garlic in half.
10
Rub garlic across the bread 1x on both sides. Spread some ricotta over the toast. Enjoy!