It's amazing how freezing a bit of fresh fruit on a stick can turn healthy food into the BEST. SNACK. EVER. Homemade popsicles take advantage of the ripe fruit of the season, are so so tasty, and dare I say, a bit healthy. The best part is, once you know the blueprint, the possibilities are endless. Just start with the basics: fresh fruit, your favorite sweetener, and you're good to go.

1 pound pureed fresh fruit
½ c. water
½ c. natural sweetener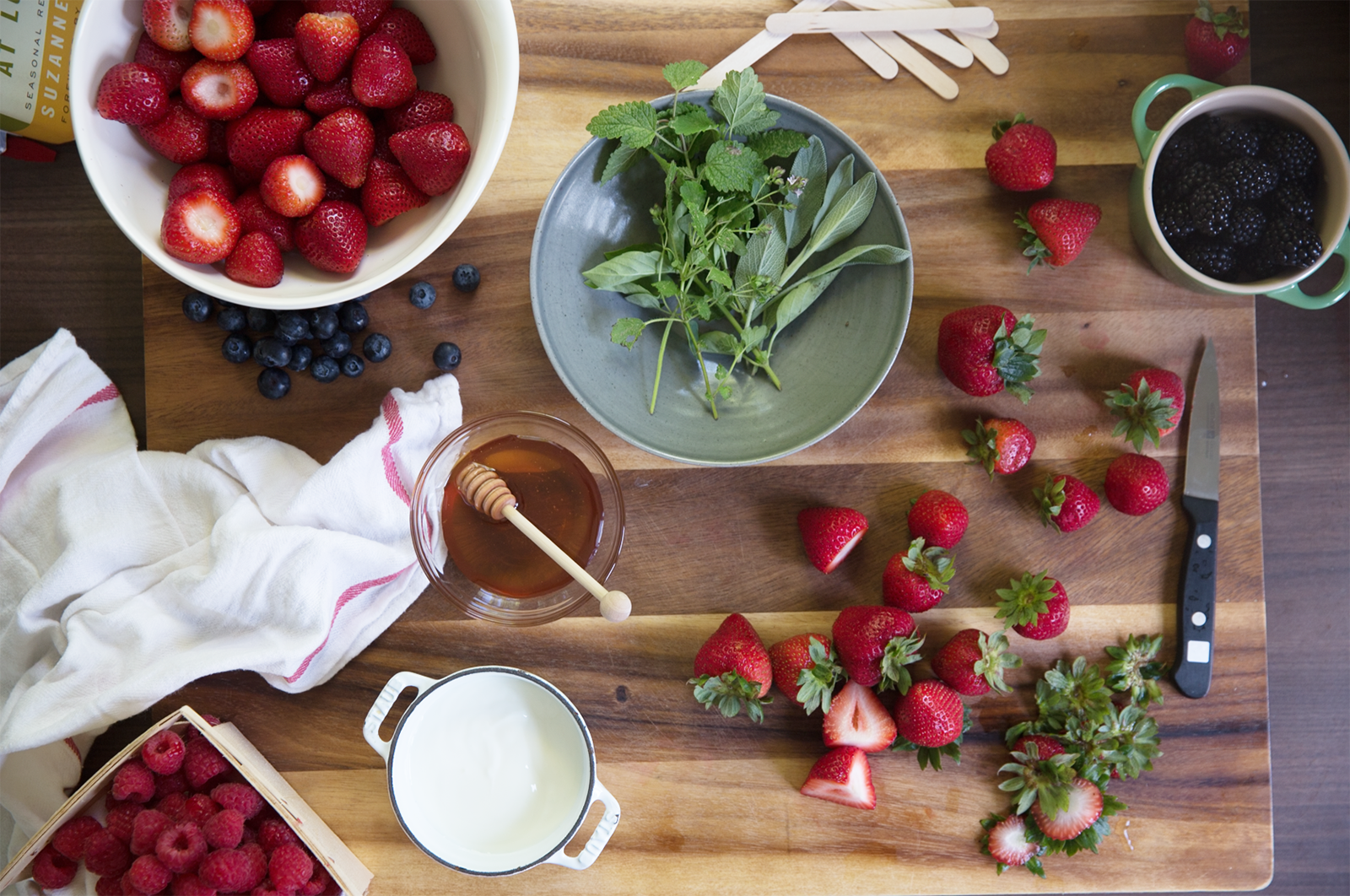 1
1. Make your simple syrup: Mix the water and sweetener.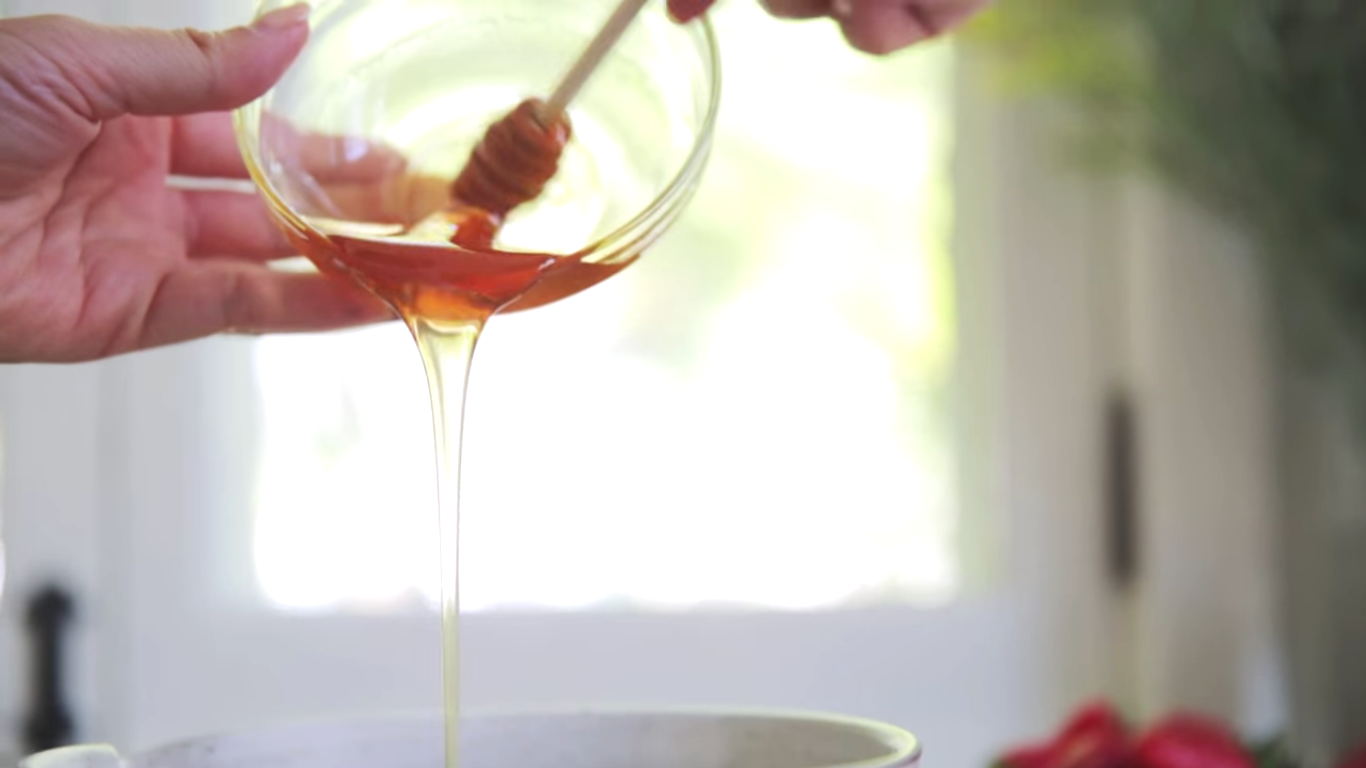 2
Slowly add simple syrup (about ⅔ c… and more for tart fruits) to your pureed fruit, tasting as you go. Stop adding when it has the right sweetness to suit your taste.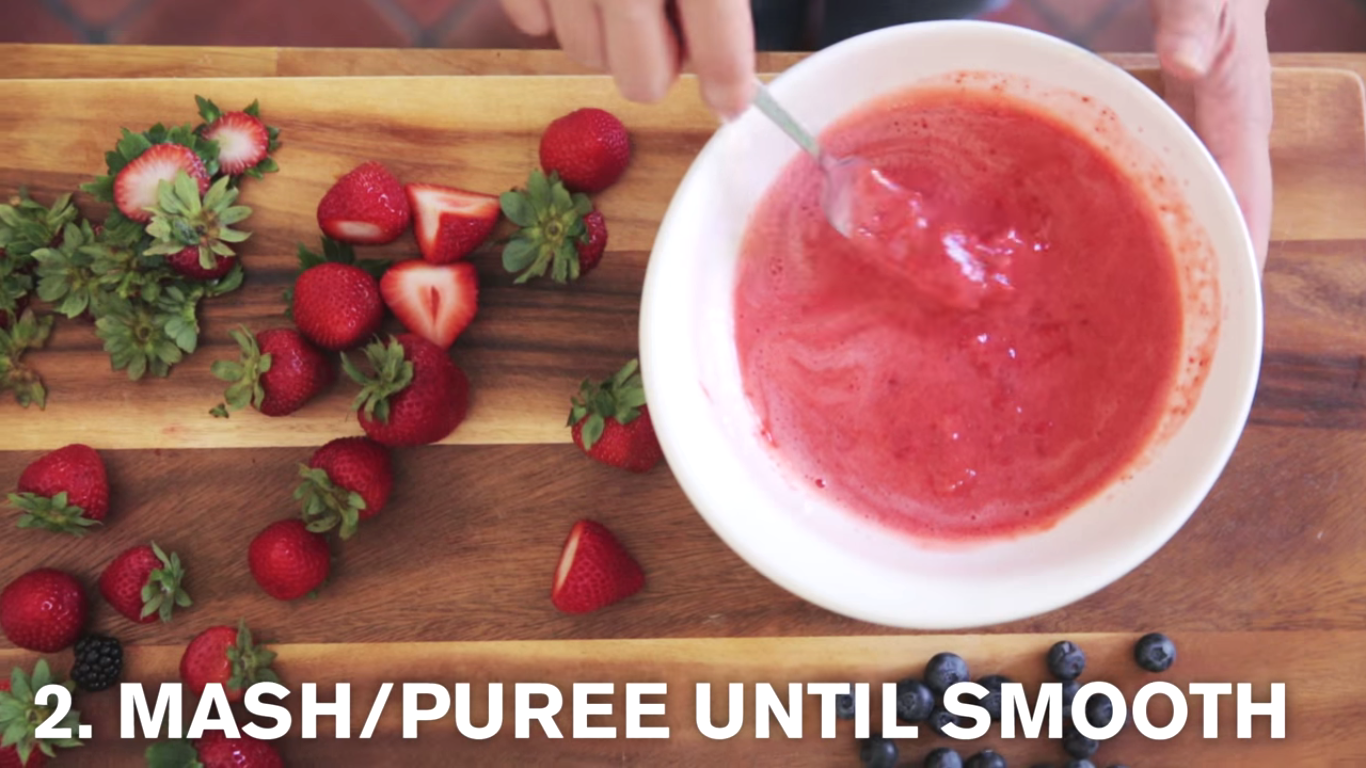 3
Freeze until solid. About 5 hours.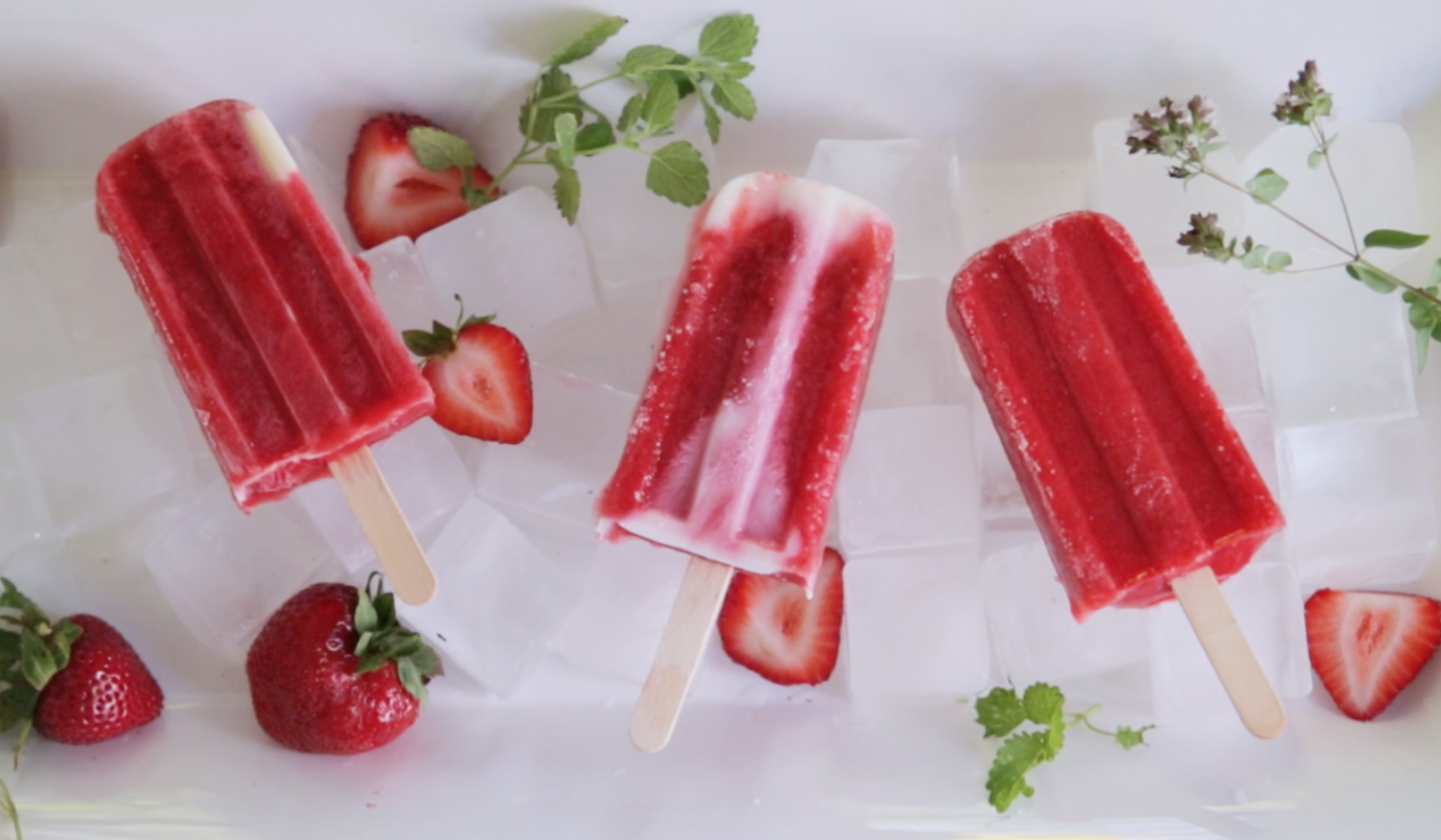 Optional Add-Ins:
HERBS – 5 sprigs
If you'd like to infuse the syrup with an herb essence, steep the herbs first in hot water for 10 minutes before you add the sweetener. Mint, rosemary, basil, tarragon, sage, lemon verbena are all lovely.
CITRUS / GINGER – 1 tbsp
Lemon or lime juice naturally enhance the flavor of the fruit. If you'd like a zing, grate some ginger and squeeze the juice in the mix.
DAIRY – ¼ c
Dairy adds richness. Stir very minimally for a swirly effect. Reserve a bit to drip down the sides of the popsicles for added swirls.