Grilled Mushrooms & Roasted SqUAsh with farro & Raddichio
This fall my husband and I had the chance to take our boys on a trip to the Pacific Northwest. We spent time in Portland, Seattle, and everywhere in-between, but by far the boys' favorite spot was Corbett, Oregon, where we spent the day hunting for wild mushrooms. Thanks to our guide we learned the differences between true chanterelles and their inedible look-alikes: unlike the impostors, the real chanterelles smell like apricots, have distinctive gills and do not have hollow stems.
The kids were having a ball, tromping through the forest, searching for the mushrooms around the bases of living trees, and pressing the magic "puffballs" – mushrooms that let out a puff of smoke (really, spores) when touched. By the end of the day we had over a pound of wild golden chanterelles.
Back home and feeling like mighty mushroom hunters, we made a dish featuring trumpet mushrooms, butternut squash and nutty farro. The dish is the perfect expression of fall, combining the sweetness of the squash, the rich umami flavor of the mushrooms, and a hint of bitter flavor from the raddichio.

1 pint fresh trumpet mushrooms
1 small butternut squash
½ small kabocha squash
2 c. cooked farro
½ head of raddichio
2-3 sprigs fresh thyme
½ tsp fresh black pepper
½ tsp sea salt
1 garlic clove
¼ c. sherry vinegar
1 c. extra virgin olive oil
*Note: Other wild mushrooms to try in this recipe are chanterelles, porcinis, oyster, and matsutake mushrooms. For autumn squash, pumpkin, delicata, and acorn would also work nicely.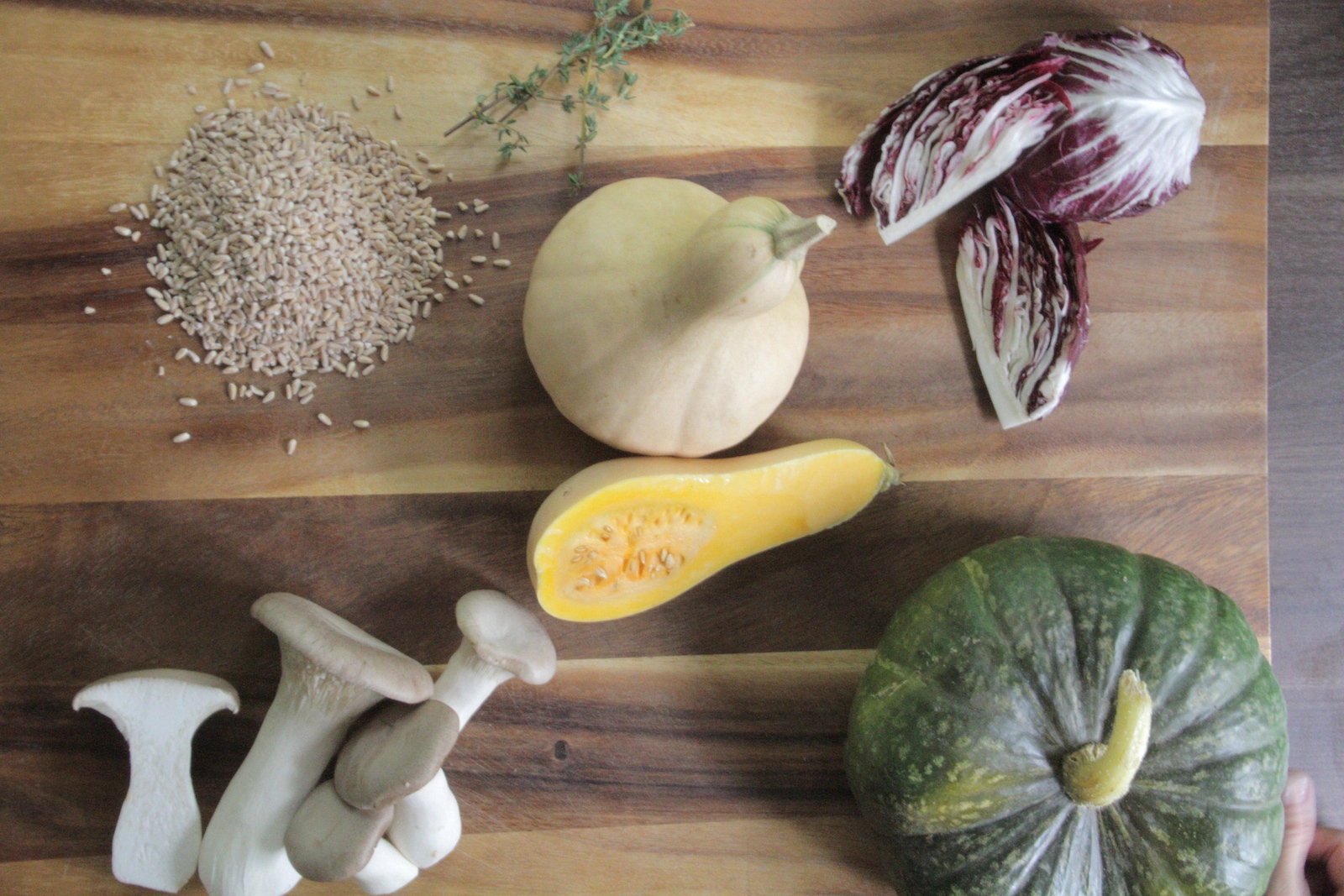 1
Peel, seed, and cut autumn squash into 1-2 inch pieces. Dress with some sprinklings of salt, pepper, and olive oil. Roast in oven at 400F for 30 min or until tender and lightly browned.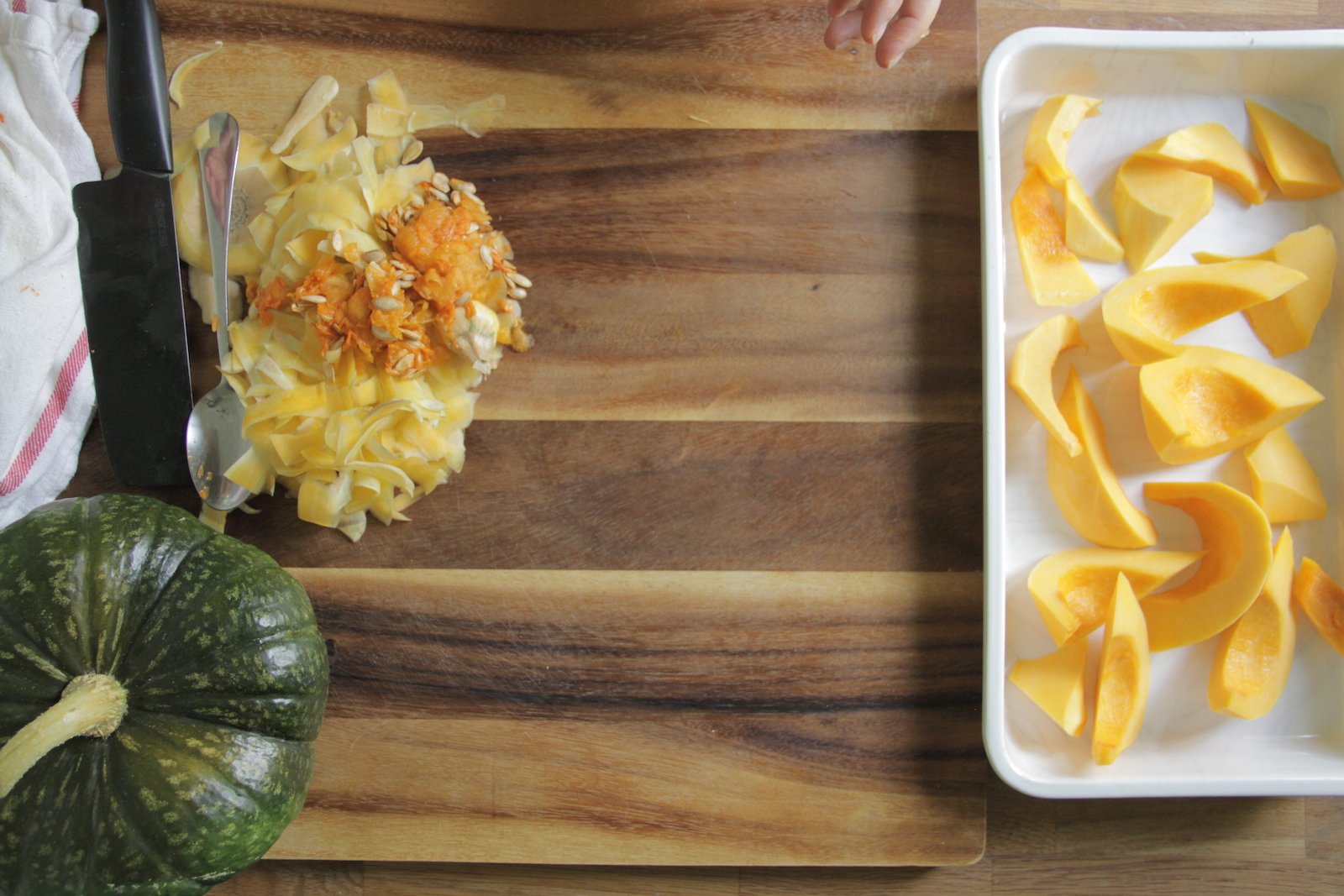 2
Prepare your cooked farro. Follow instructions on package.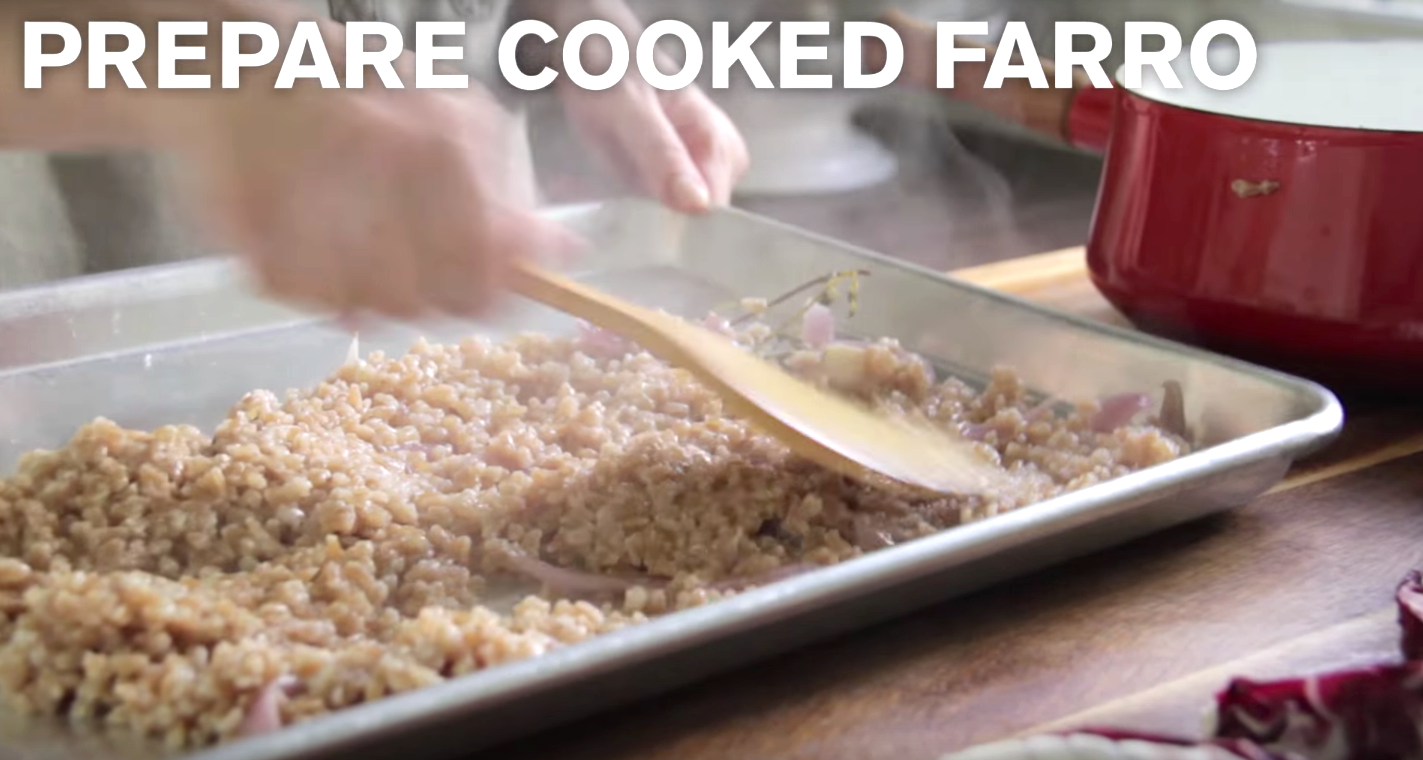 3
Make the dressing. Mix together thyme, sea salt, black pepper, grated garlic, sherry vinegar and olive oil.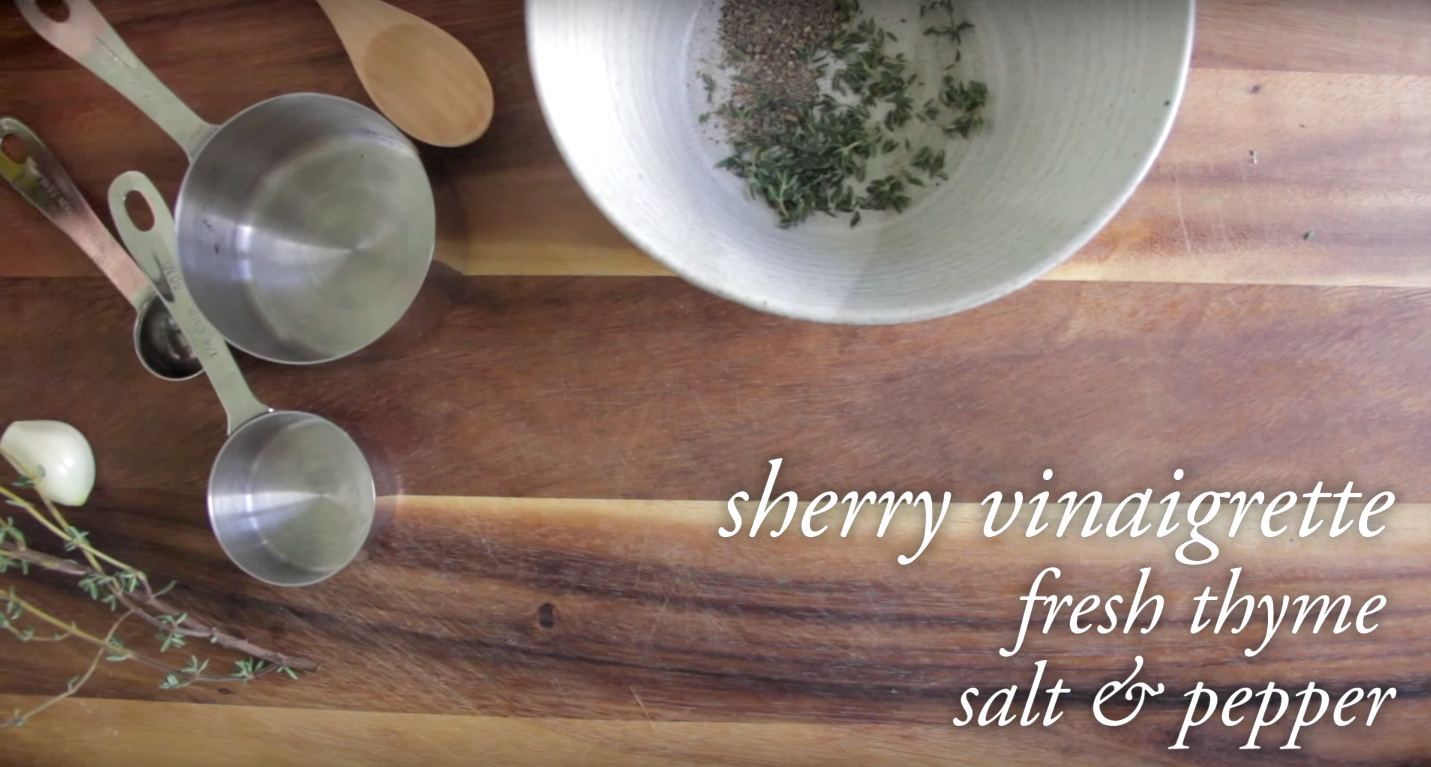 4
Prepare mushrooms & raddichio. On cast iron pan or grill over high heat, cook the mushrooms and raddichio wedges on both sides until lightly browned. Sprinkle with salt.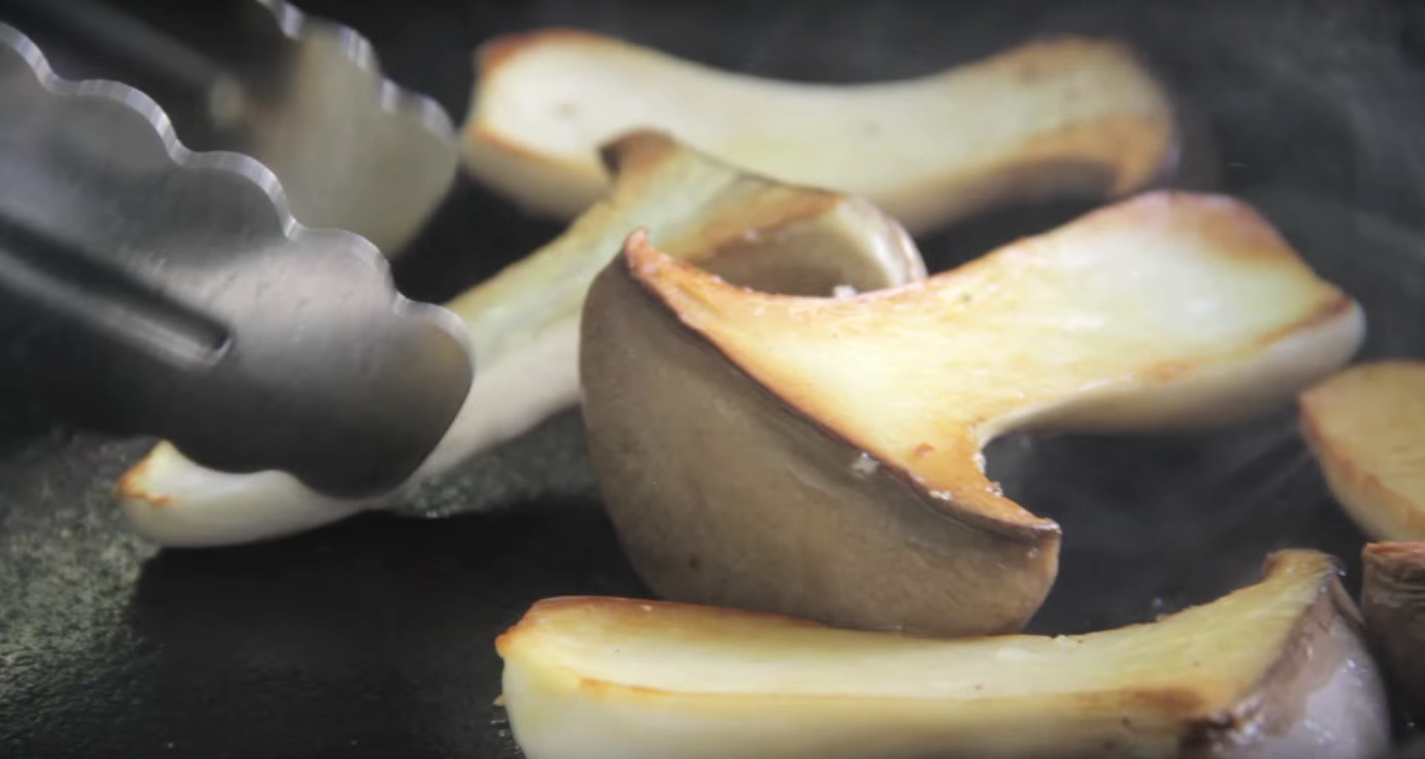 5
Assemble on serving plate in layers. Enjoy!