Green Eggs & Ham was my favorite story growing up and now it's one of my son's favorites. He gets pretty excited when we make this for breakfast together and will sometimes say a few lines as he's smearing on the sauce! I was inspired by the green eggs and ham I've tried at Huckleberry in Santa Monica and at Ad Hoc in Napa Valley. In the mornings, I need to keep things simple and quick, so for me it's all about the pesto here. Some fresh eggs and a good breakfast ham and you're done! AND it's fun!

3-4 garlic cloves
1/4 c. parmigiano – reggiano cheese
2 c. basil leaves
1/2 lemon
1/4 c. toasted pinenuts
1 tbsp pepper
1 tbsp salt
1/2 c. olive oil
eggs
breakfast ham
1
To make the pesto, put the following ingredients into a food processor: garlic, cheese, basil, lemon, pinenuts, pepper, salt, olive oil.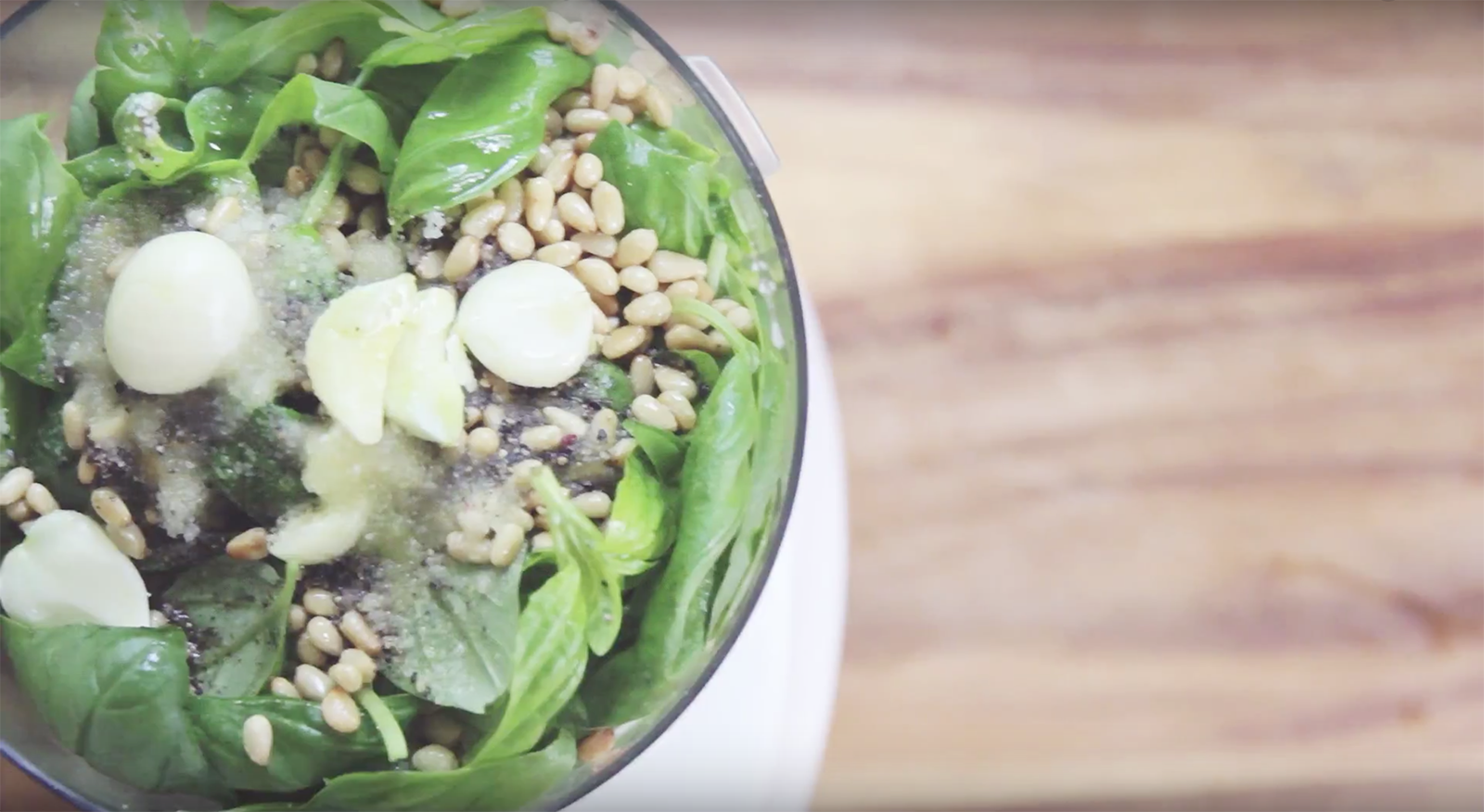 2
Puree and add more olive oil until saucy.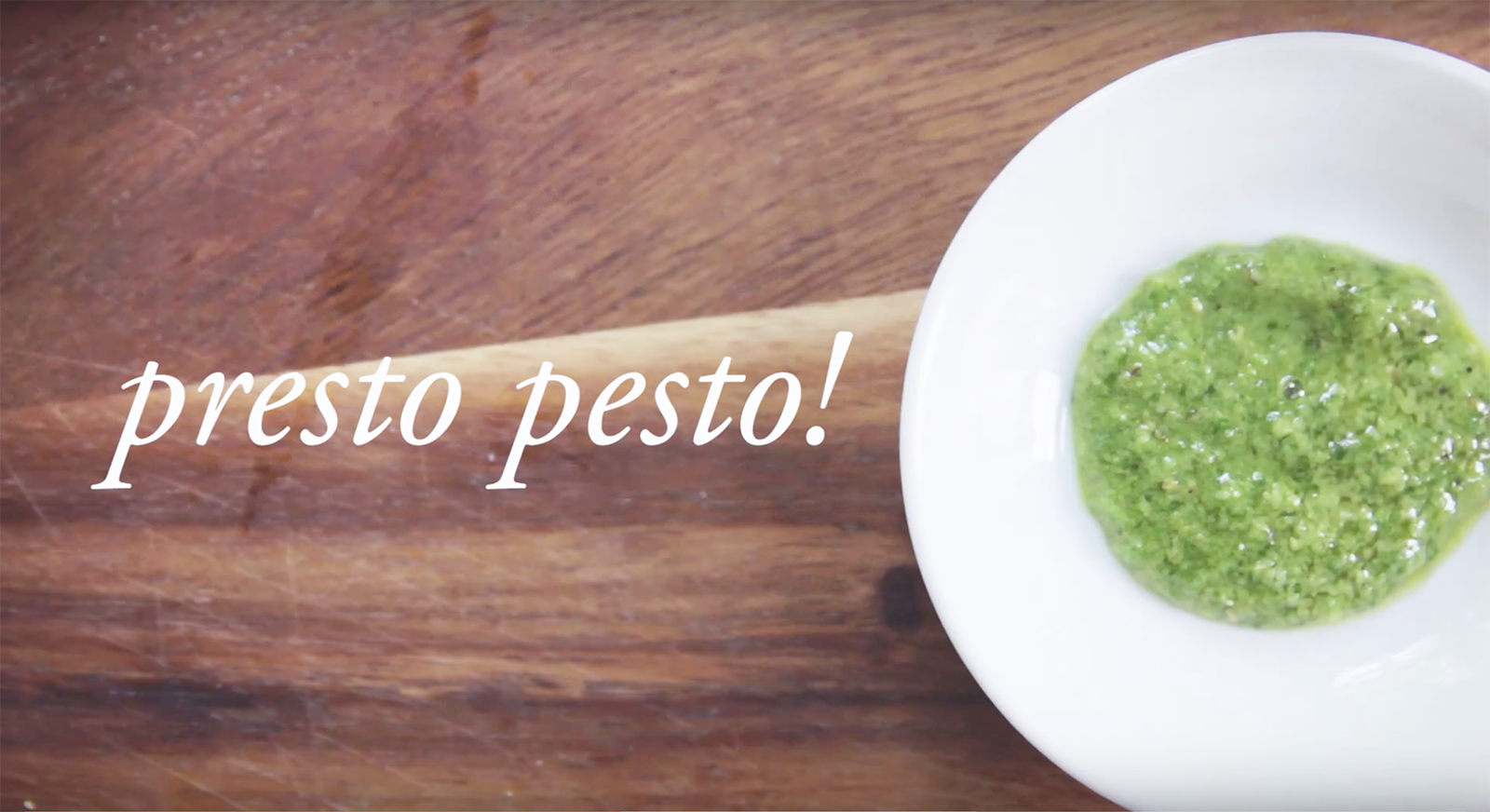 3
Prepare the eggs and breakfast ham.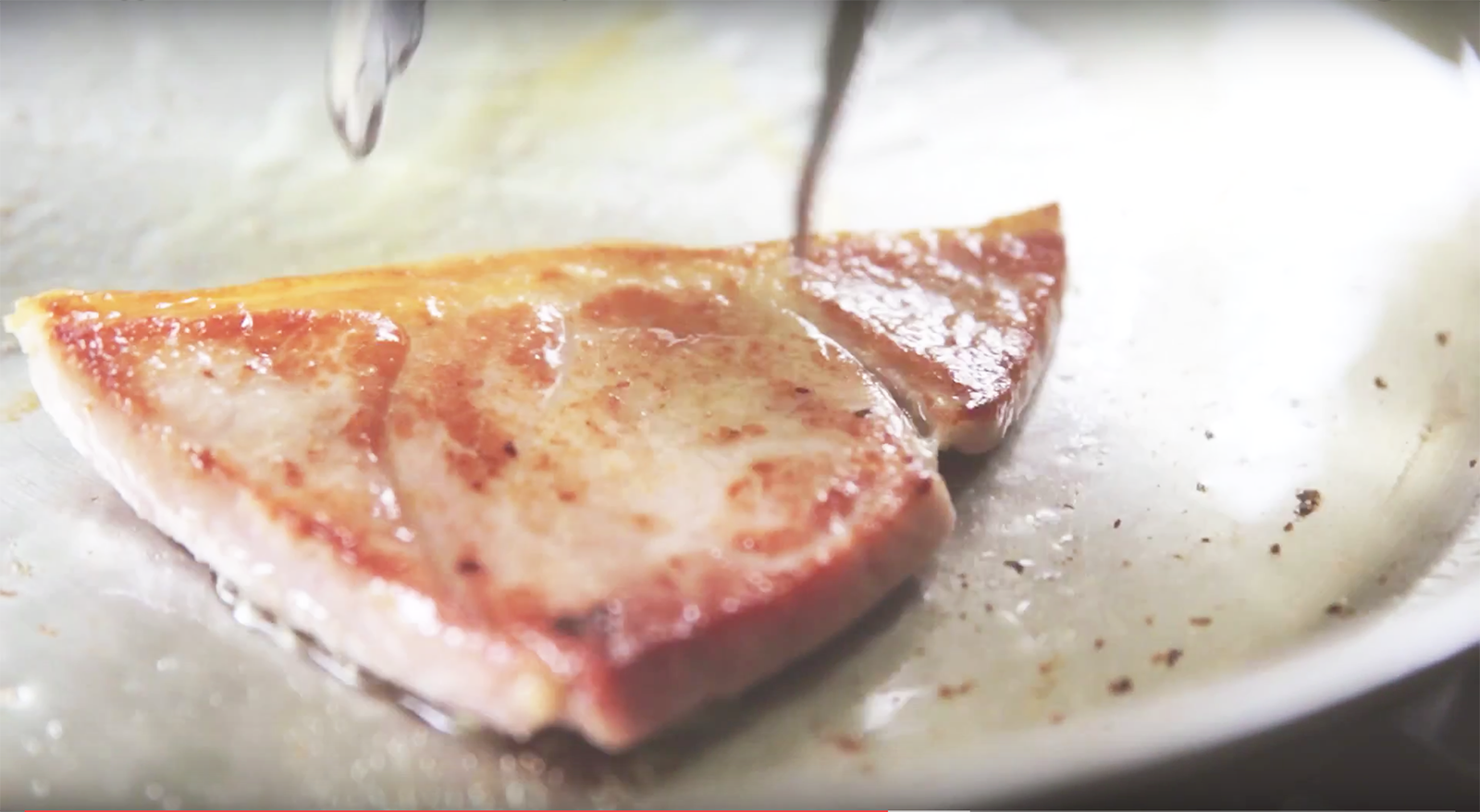 4
Drizzle some pesto over the eggs to make them green!