Fresh pasta dough is perfect for those days when you just need a big bowl of comfort. In fact, for me, not a lot can beat pasta any day. Unless, of course, I'm eating it in Italy. The good news though is that making your own fresh pasta dough is a lot easier than flying to Roma anyways. All it takes are three ingredients and the willingness to get your hands a little dirty! It's also a great recipe because the dough will store well, making opening your freezer the only thing standing in the way of you and Italy. Bellissima!

3 1/2 cups all-purpose flour
6 large eggs
Optional: 1/2 teaspoon extra-virgin olive oil
1
Add the flour, then eggs, then olive oil into a food processor.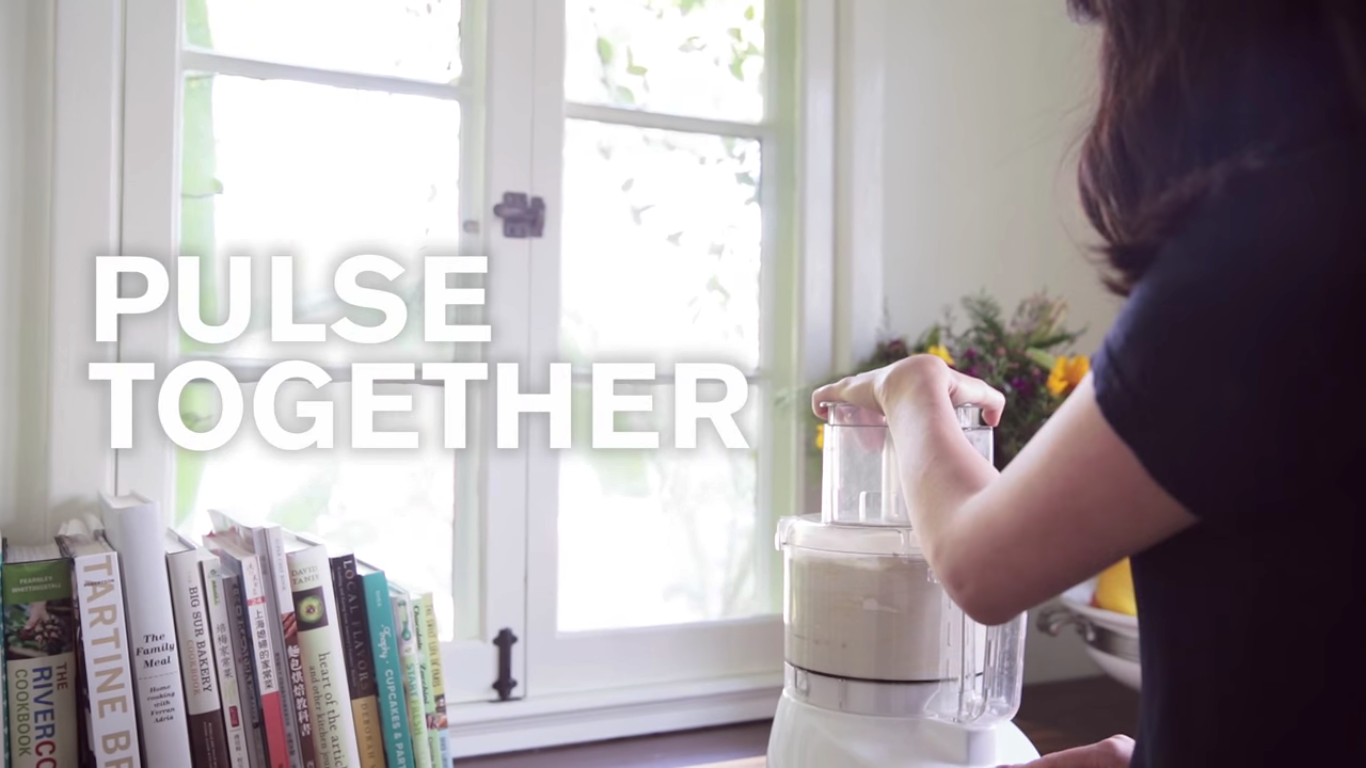 2
Pulse until the dough comes together. It should be a little sticky and relatively smooth.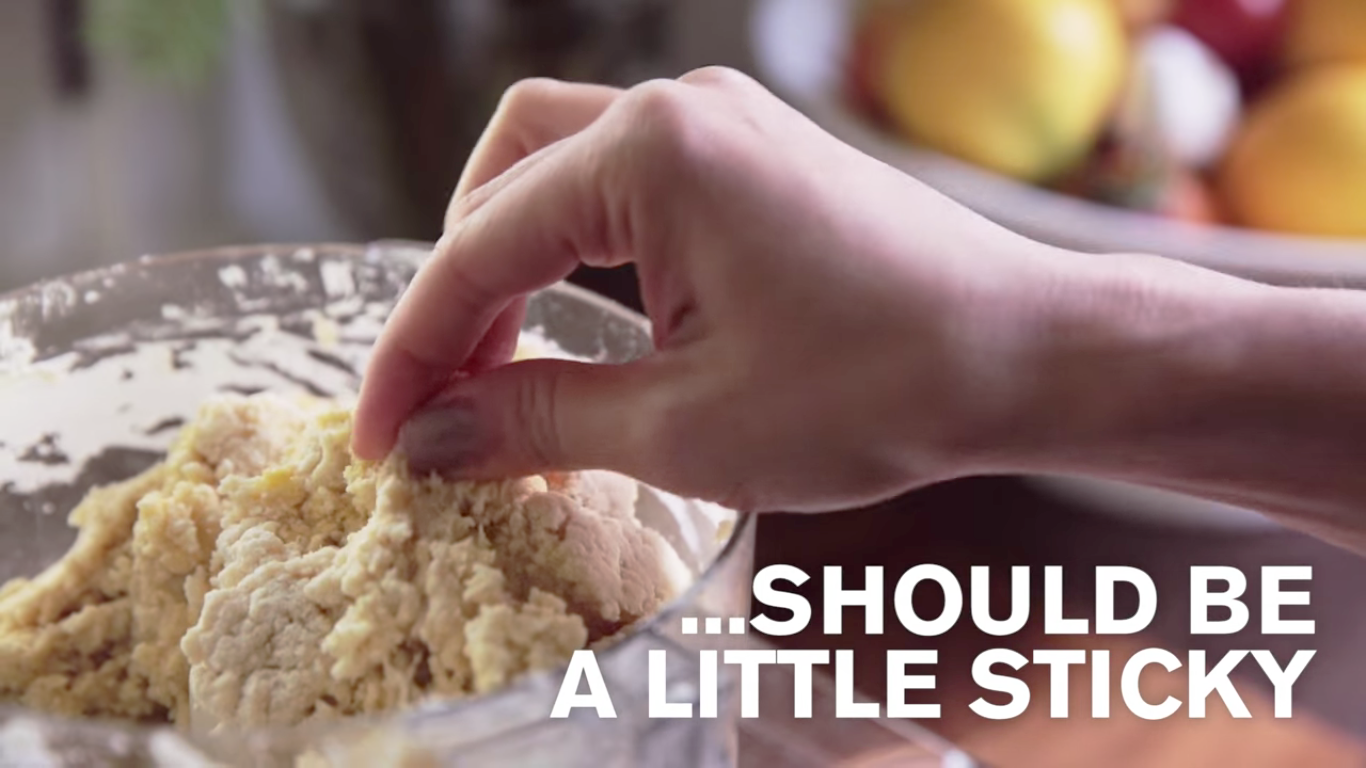 3
Knead the dough for about 3 minutes until the dough is very smooth. If the dough is sticky, add a little flour.
4
Cover the dough in plastic wrap and let it sit at room temperature for at least 30 minutes. You can keep the dough at room temperature for a few hours!
5
To roll out the pasta, cut the dough into 8 pieces.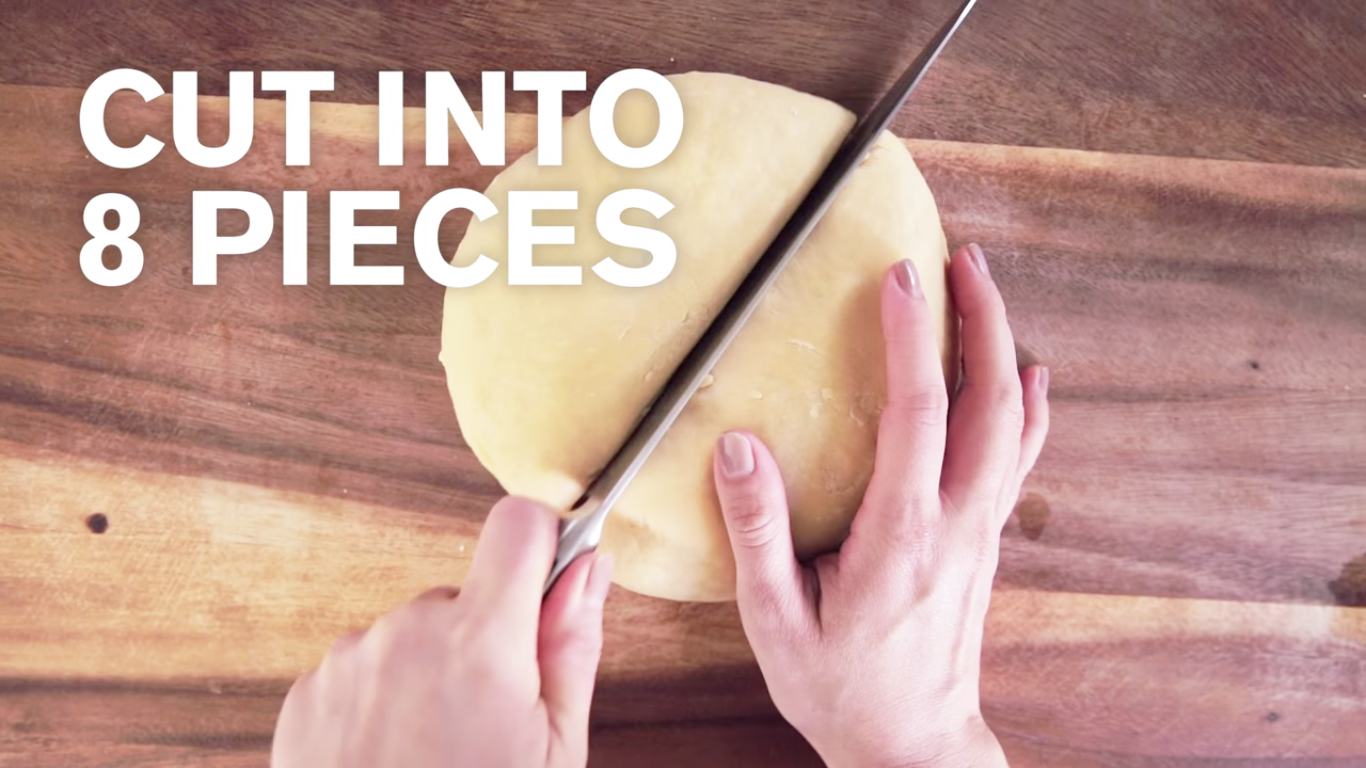 6
On a lightly floured pan, flatten the dough into a rough rectangle.
7
Run it through the pasta machine on the widest setting. Usually that is setting 1.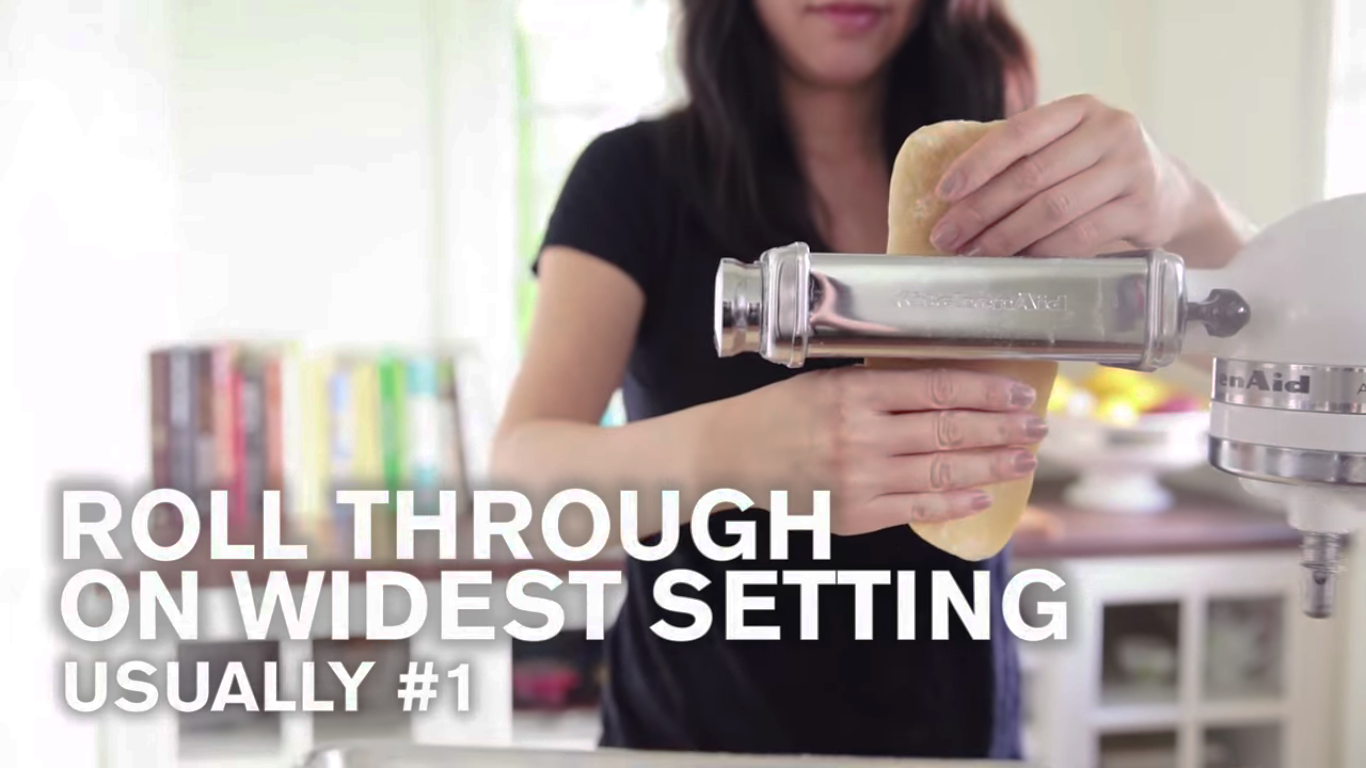 8
Increase the setting (eg. turn knob to setting 2) and then run it through the machine again.
9
Keep repeating step 8 until you reach your desired thickness. My favorite is setting 4 or 5!
10
Tip: Have some kitchen shears handy to cut the pasta sheets into shorter pieces.
11
Put lots of flour in between each sheet of pasta to keep the them from sticking to one another.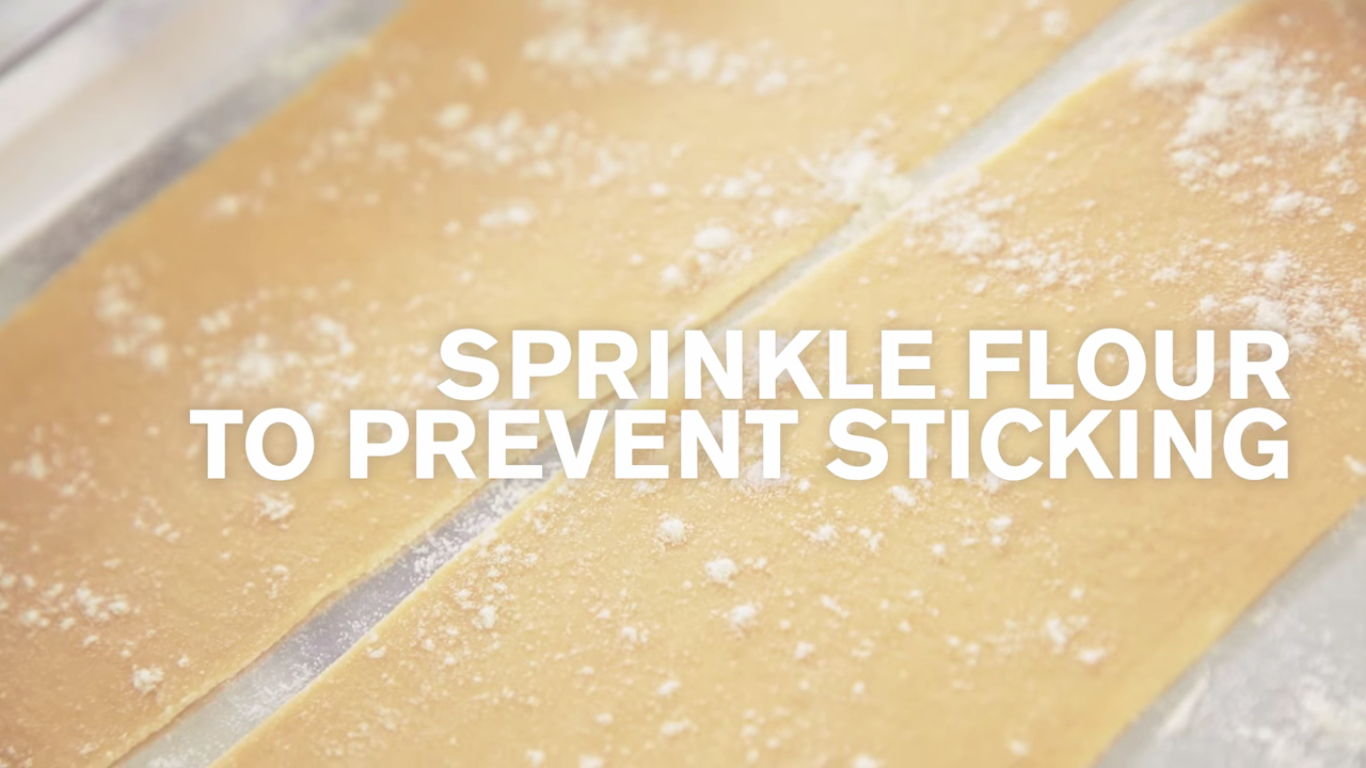 12
Use a pasta attachment to cut fettuccine or spaghetti or cut with a knife by hand for pappardelle or whatever size noodles you'd like! For farfalle, cut small rectangles and then pinch the center!