classic chinese dumplings
We are a dumpling family. These little gems are juicy and savory all wrapped up in pretty bite-sized packages. And they always end up on our table, whether we're at home or eating out. We've been ordering the dumplings at Din Tai Fung for years, and they make great inspiration for at-home dumpling making because of the juiciness of their dumplings.
My mom is the dumpling master of the family and her guotie, aka pan-fried dumplings, are practically legendary. She has some tricks that yield perfect dumplings every time: 1. chicken broth in the filling to keep the dumplings juicy and 2. a cornstarch mixture in the bottom of the pan for lacy, crispy dumpling edges.
This recipe is super simple and it makes a ton. So have yourself a dumpling folding party and pop the extras in the freezer for an easy dinner any time.

DUMPLING FILLING
1 lb ground pork (preferably pork loin end, grounded)
½ head napa cabbage, minced
2 tbsp freshly grated ginger
4 scallions, thinly sliced
1 c. chicken stock, rice wine, water
1 tbsp salt
½ tbsp pepper
1 tbsp sesame oil
2 tsp soy sauce
½ tbsp grapeseed oil
2 packages dumpling skin
1 bowl of water
MOM'S CLASSIC DUMPLING SAUCE
1 tbsp Soy sauce
2 tsp Rice wine vinegar
1 tsp Sesame oil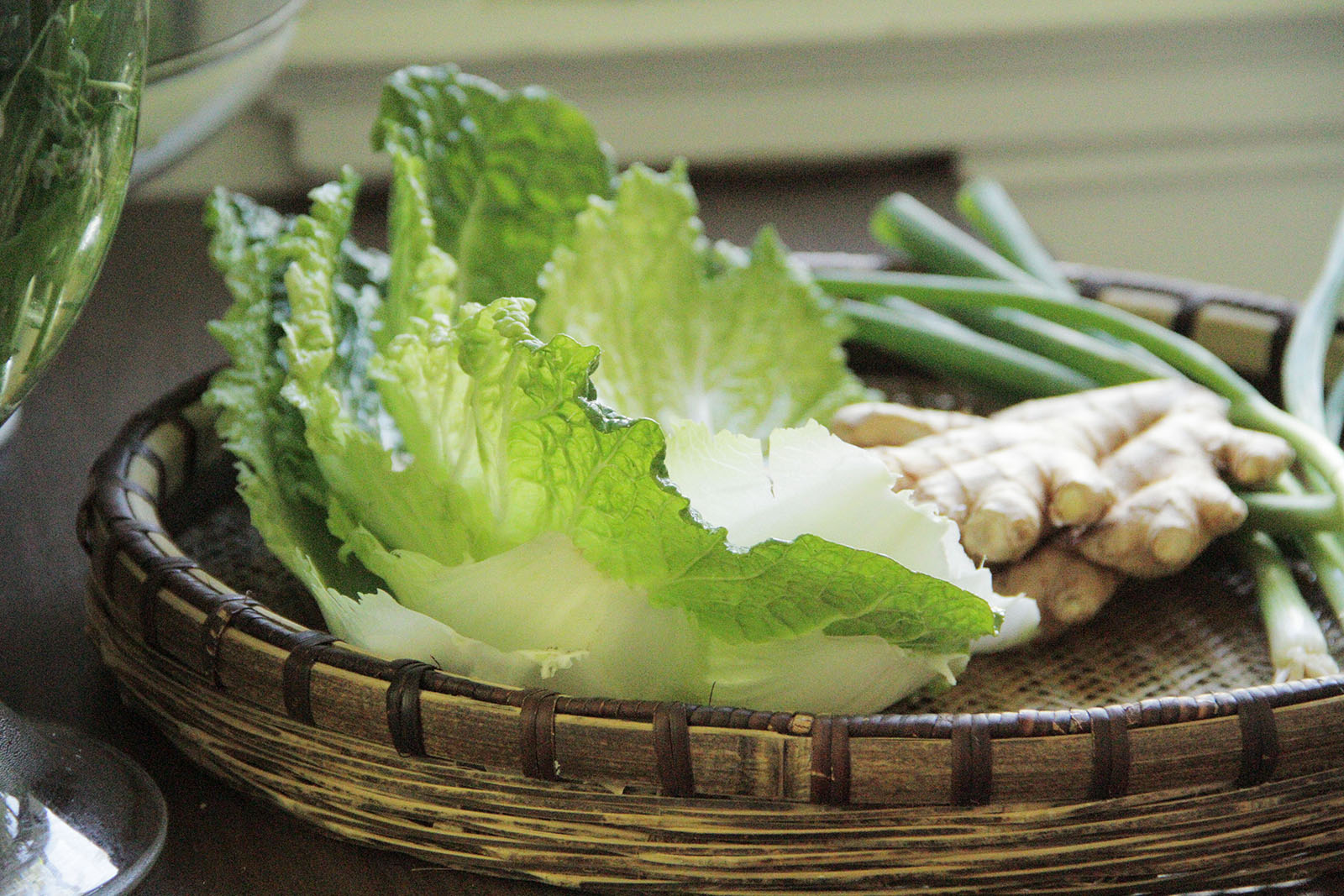 1
Add salt to the minced cabbage and let it rest in a bowl for 10 minutes or so to draw out the excess water.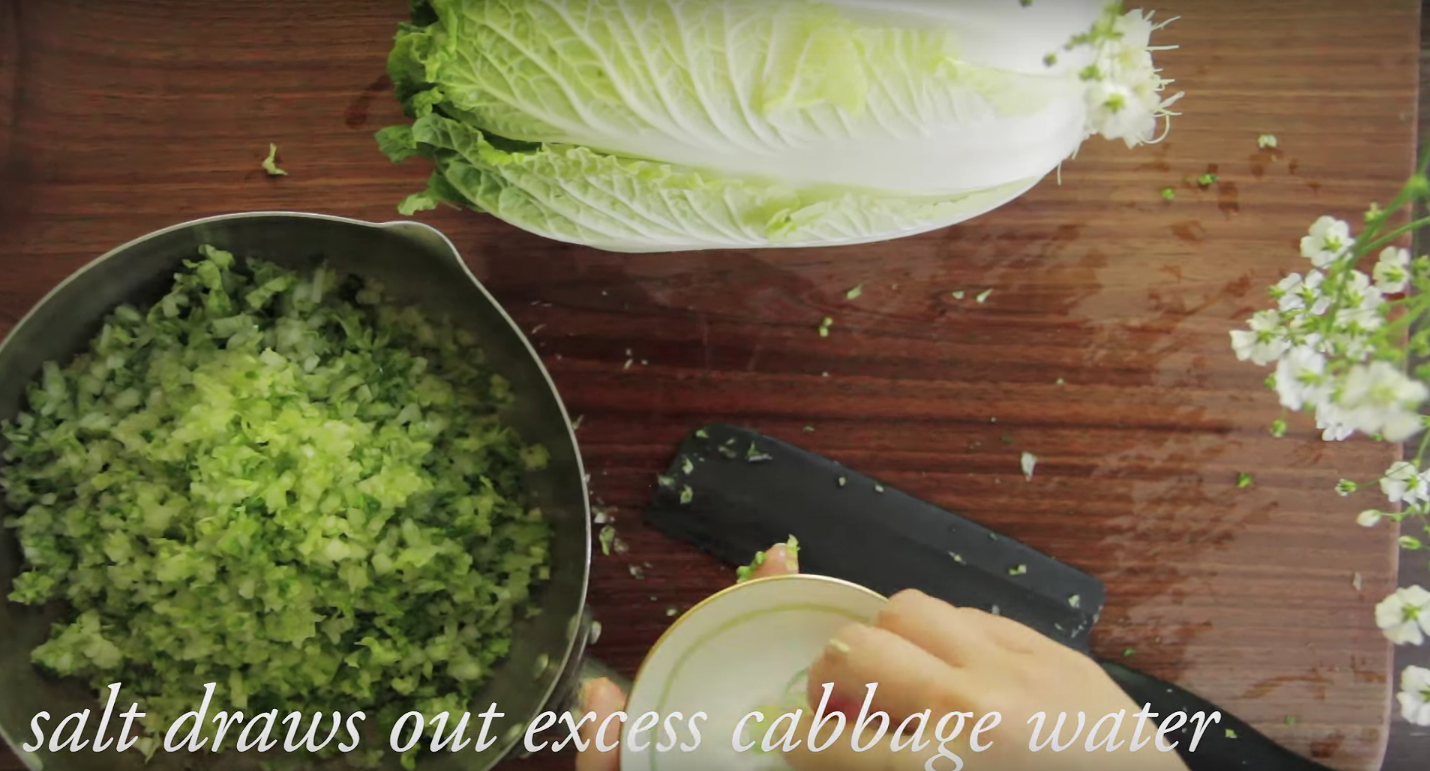 2
Mix into the ground pork each of the remaining filling ingredients one at a time. Ginger, scallions, salt, pepper, sesame oil, soy sauce, & grapeseed oil. Mix until fragrant.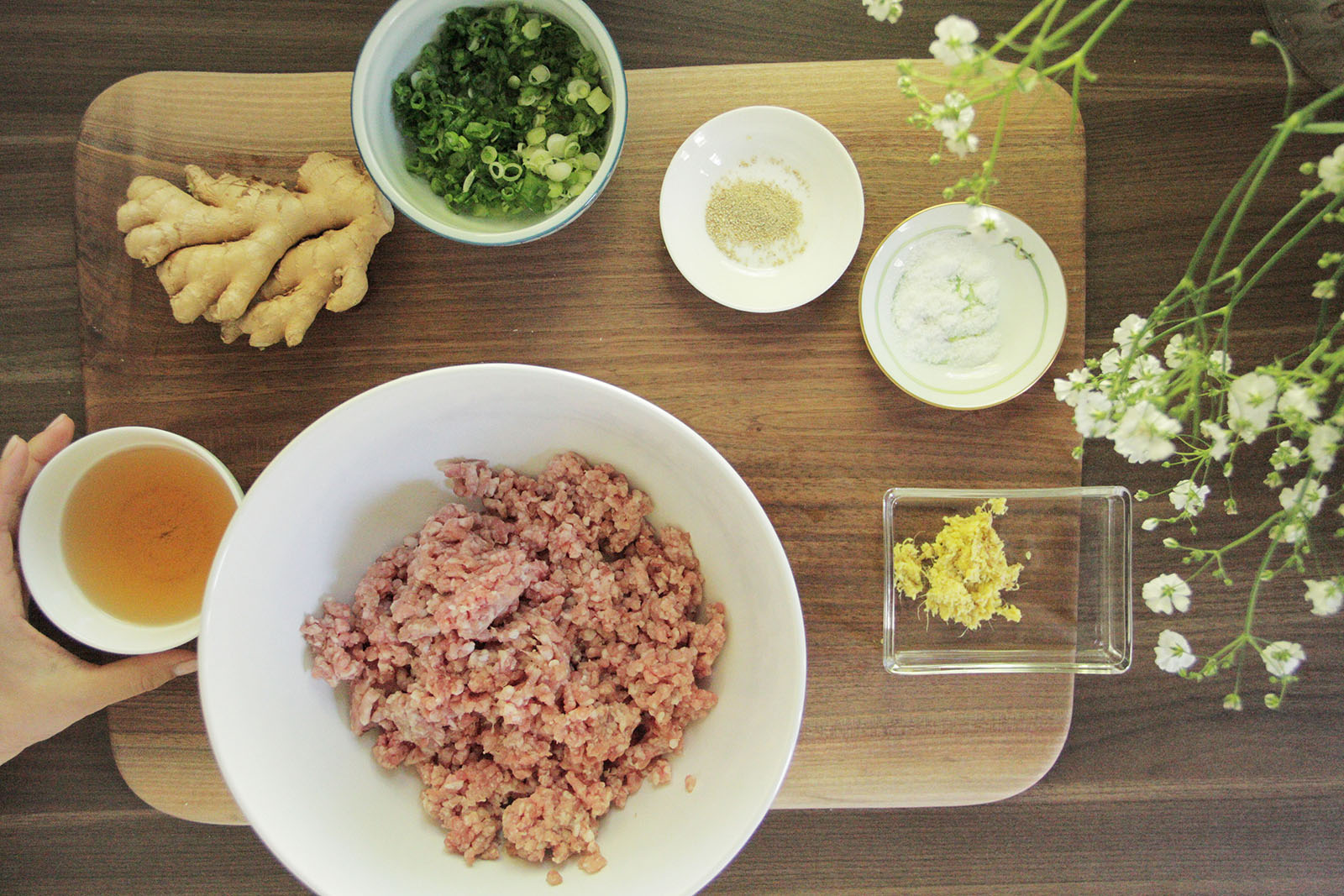 3
Gently squeeze some of the liquid out of the cabbage. We want juicy but not soggy dumplings.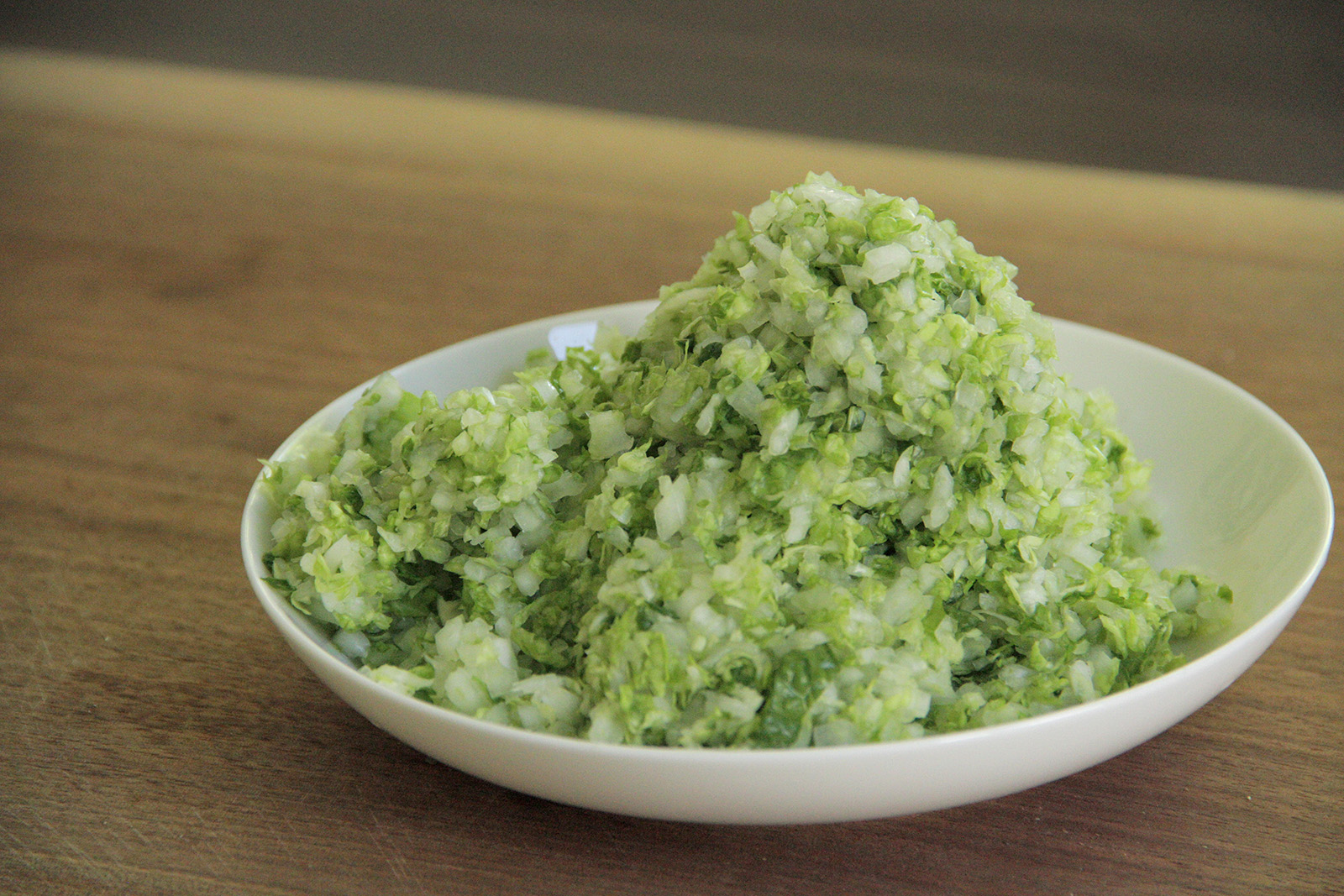 4
Now, mix the cabbage into the filling.
5
Bring your dumpling skin to room temperature for easier folding. Place filling into the center of the dumpling skin. Dip your finger into water and trace half of the edge of the dumpling skin. Fold the skin and pinch in the center. Pleat together the rest of the skin to close firmly. Don't be shy with filling. The meat will shrink as it cooks.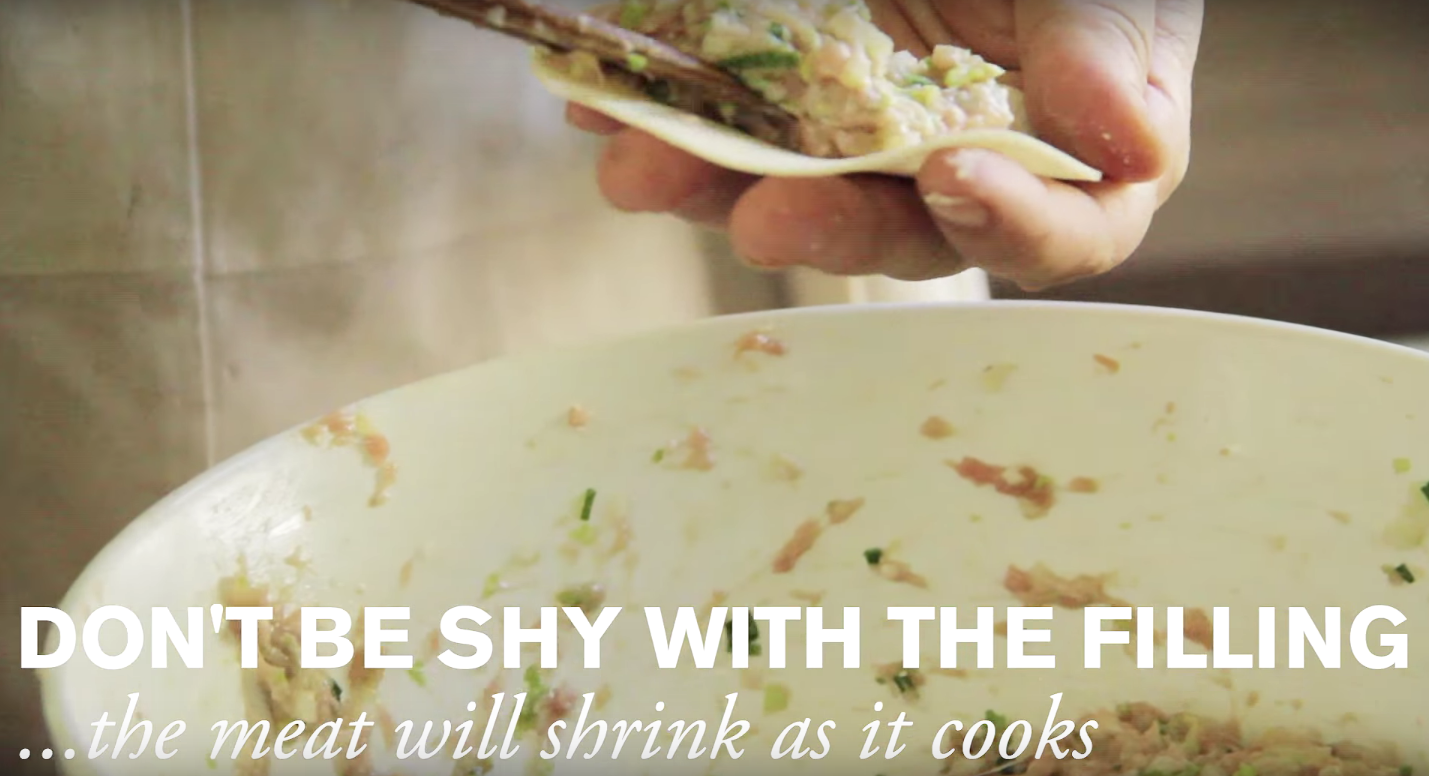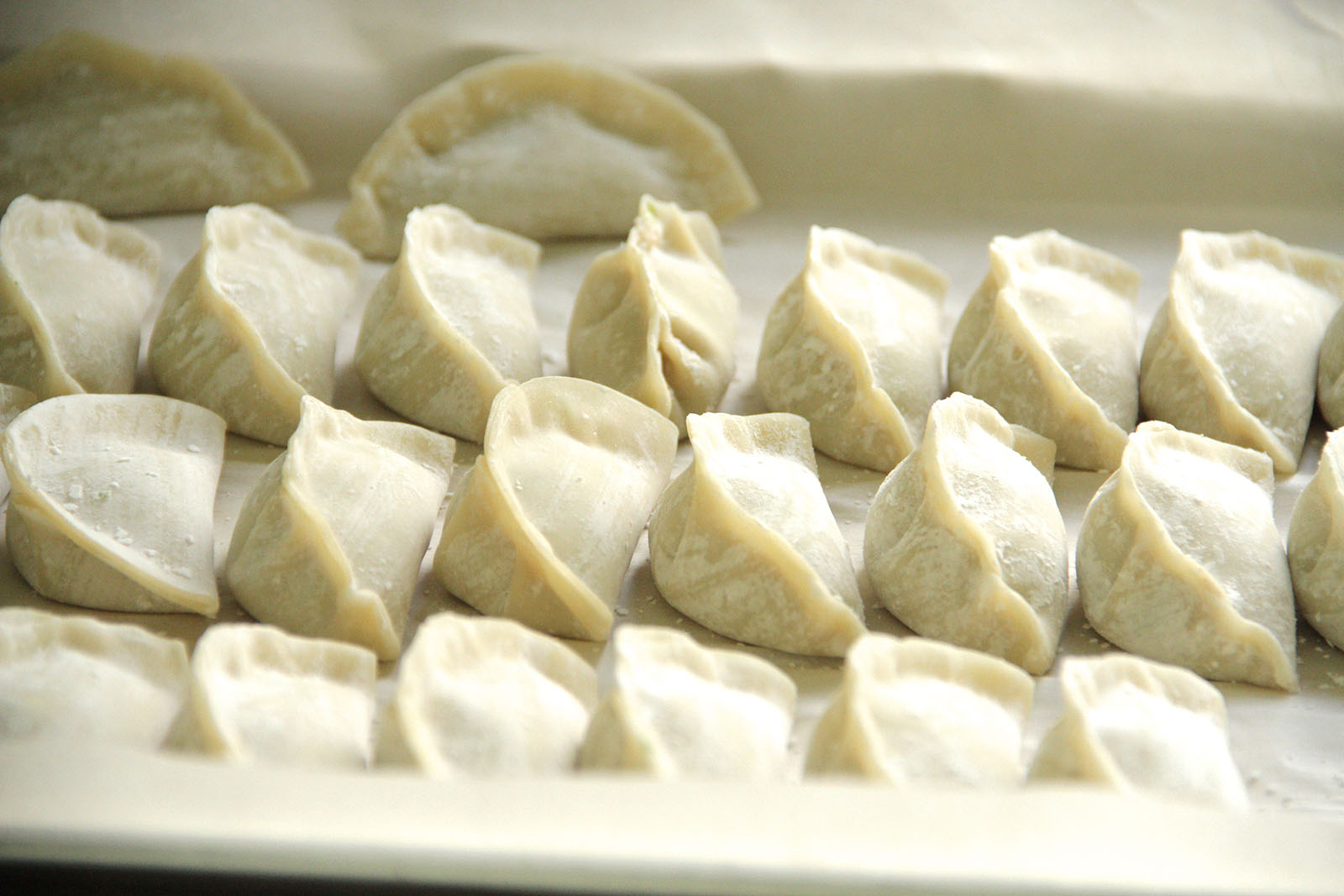 MOM'S SECRET CORNSTARCH MIXTURE FOR PAN FRIED DUMPLINGS
1 c. water*
1 tsp cornstarch
1/2 tsp sesame oil
*Note: This measurement is for frozen dumplings. Use 1.5 cups of water if using fresh dumplings.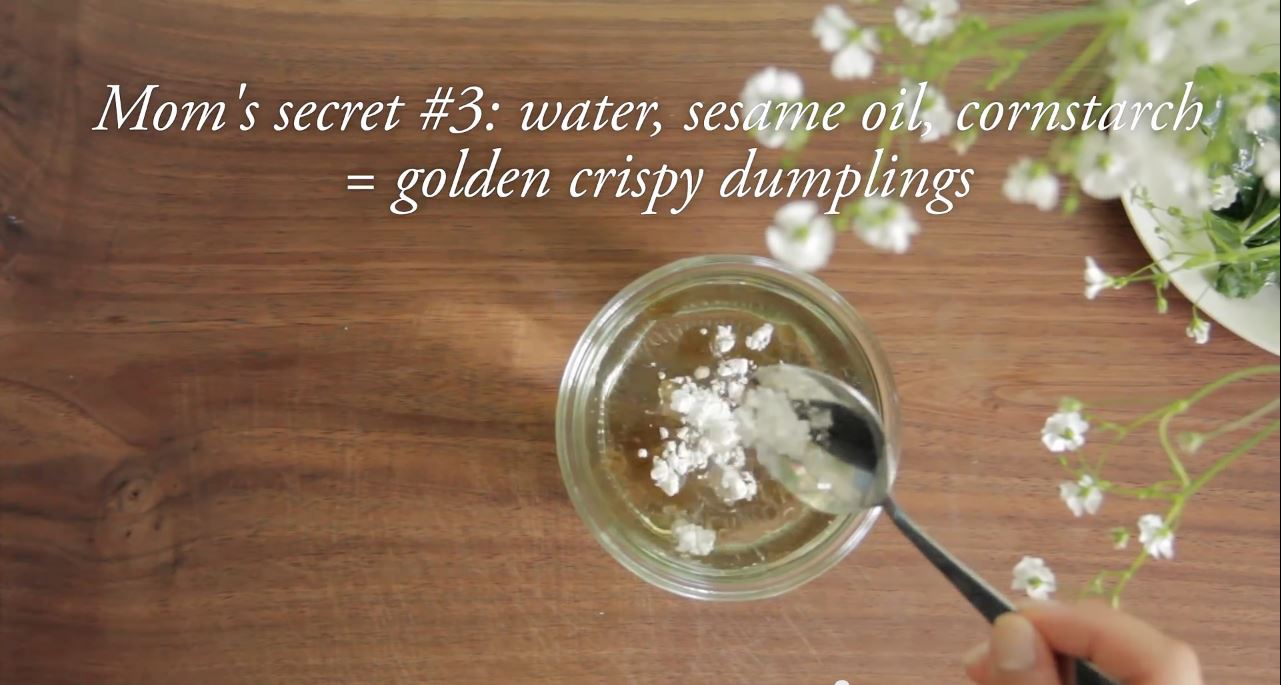 1
Over high heat, add a little vegetable oil to the pan. Place dumplings into the oil. Once slightly browned, add cornstarch mixture and close the lid.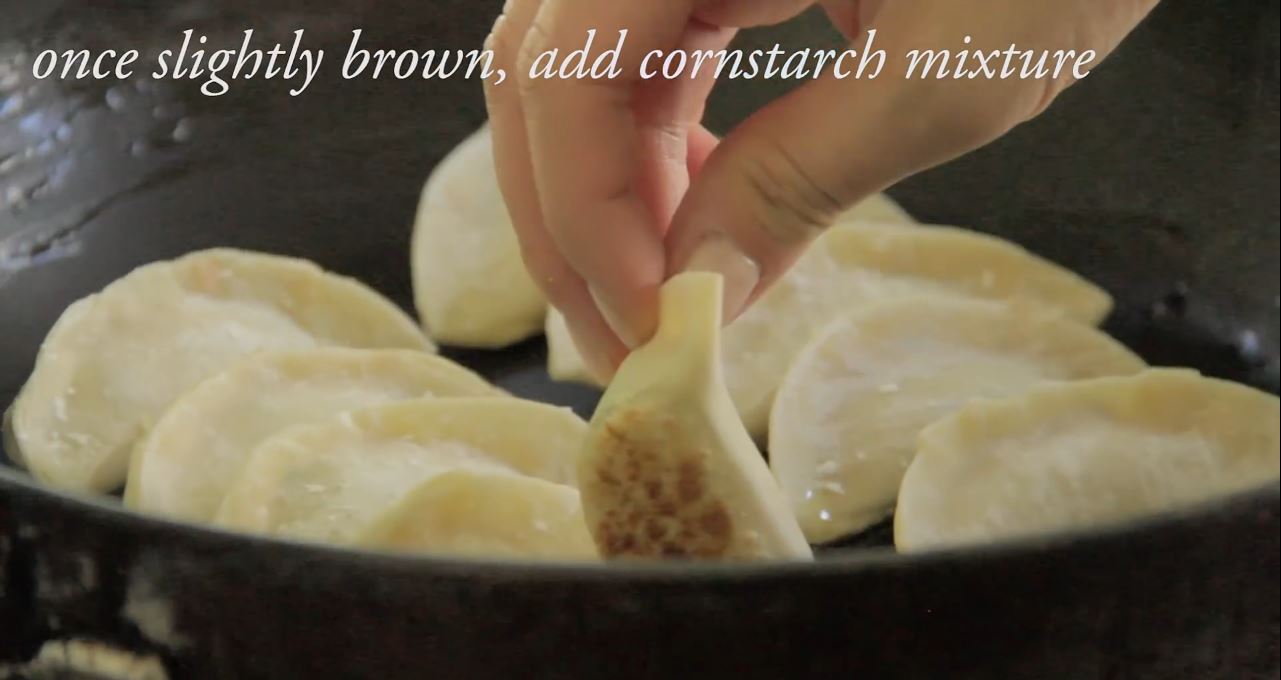 2
Remove the lid once the liquid is very thick, viscous, and bubbly. See video for consistency.

Turn down the heat a little once you see the liquid gone and cornstarch mix starting to brown.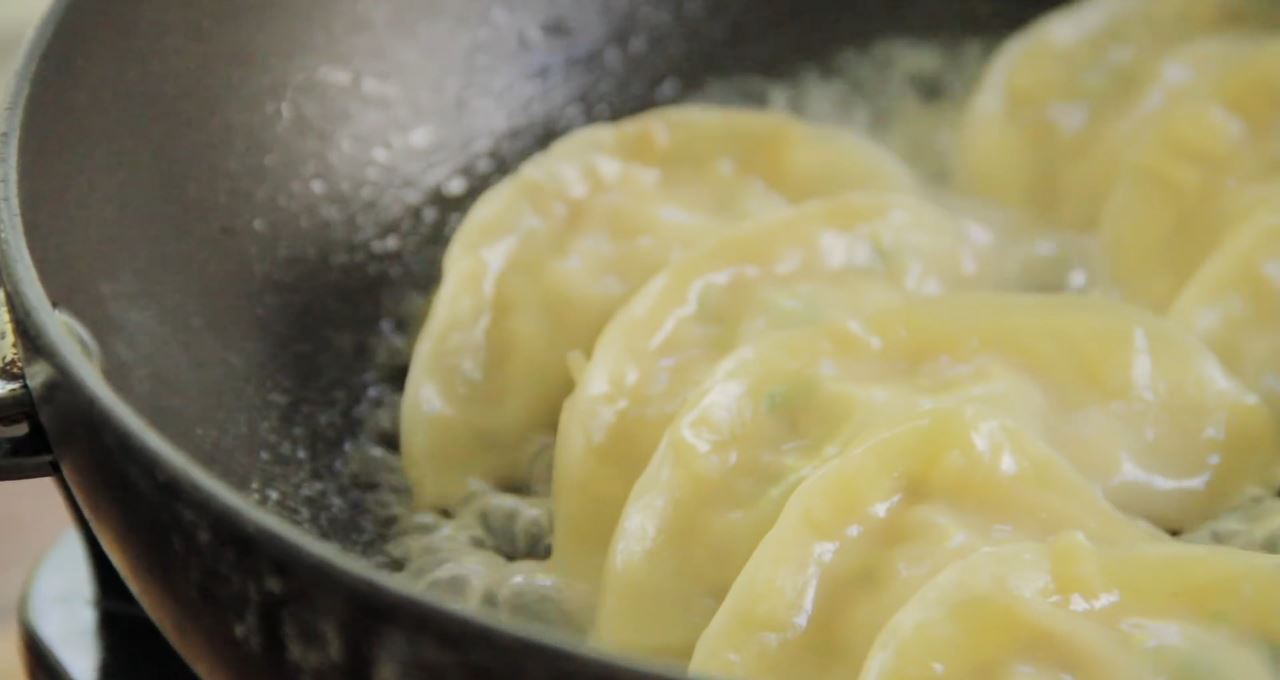 3
Check underneath dumpling until you get a golden brown color and then turn off the heat.