Raspberry, Ginger & Sage Spritzer
This raspberry, sage and ginger mocktail is a great way to introduce your kids to new flavors. When my son first had this drink I wasn't sure if he'd enjoy it — ginger and sage, after all, have such strong, robust flavors that many times adults don't even appreciate them. However, my son ended up literally guzzling it down! The ginger and sage are added in a very subtle way so as not to overpower any of even the tiniest taste buds. It's also super fresh with all natural agave sugar , making this recipe a delicious departure from your everyday soda! Pour a cup for you and your little one and toast to new tastes. Cheers!

2-3 oz sparkling water
3/4 oz fresh lemon juice
3/4 oz agave syrup (1:1 ratio of water to agave)
1/8 oz fresh ginger juice
5 raspberries / blackberries
3 sage leaves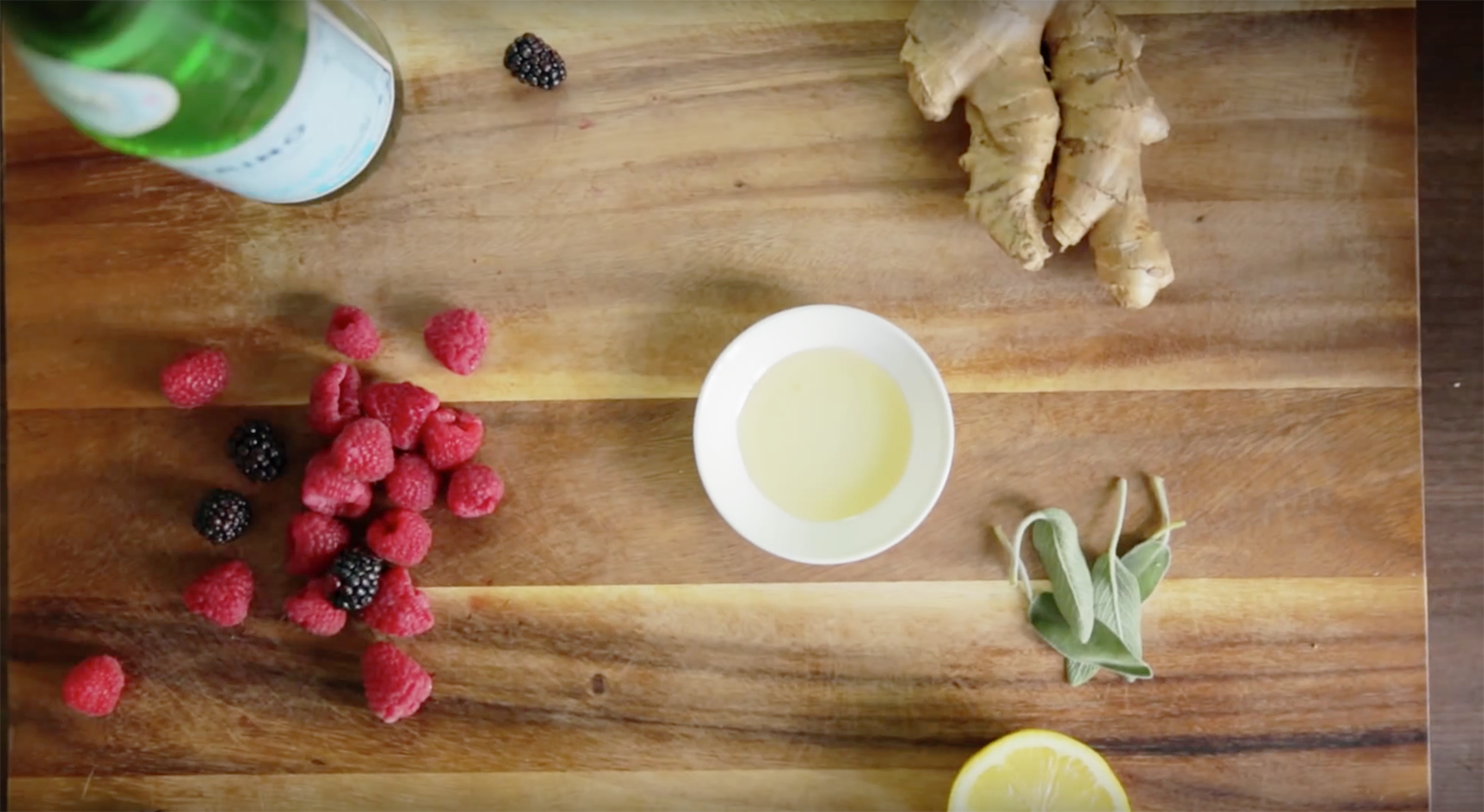 1
Squeeze 3/4 oz. fresh lemon juice and add to a large glass.
2
Peel ginger, grate and then squeeze into a small bowl to get 1/8 oz. fresh ginger juice.
3
Add ginger juice and 3/4 oz. agave syrup plus 5 raspberries and 3 sage leaves to the lemon juice. Mash.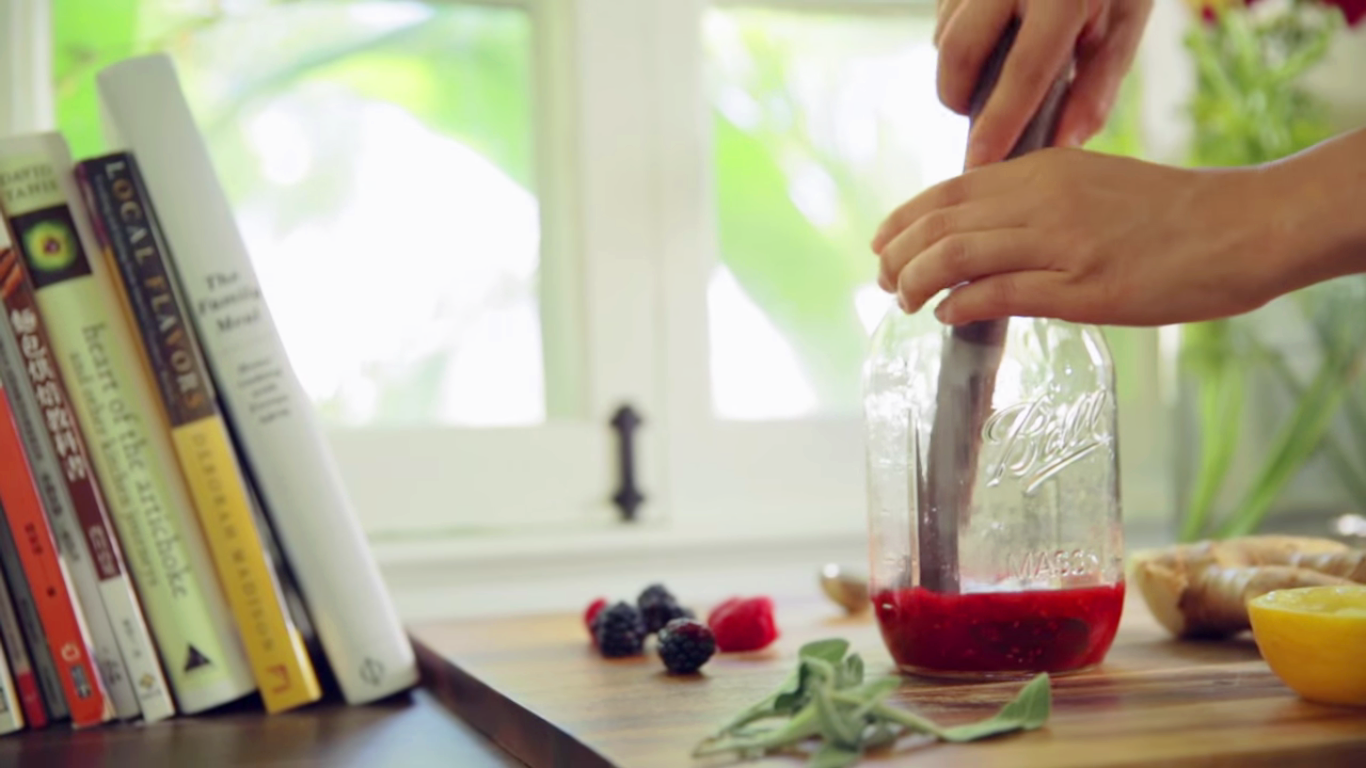 4
Add in 2-3 oz. sparkling water.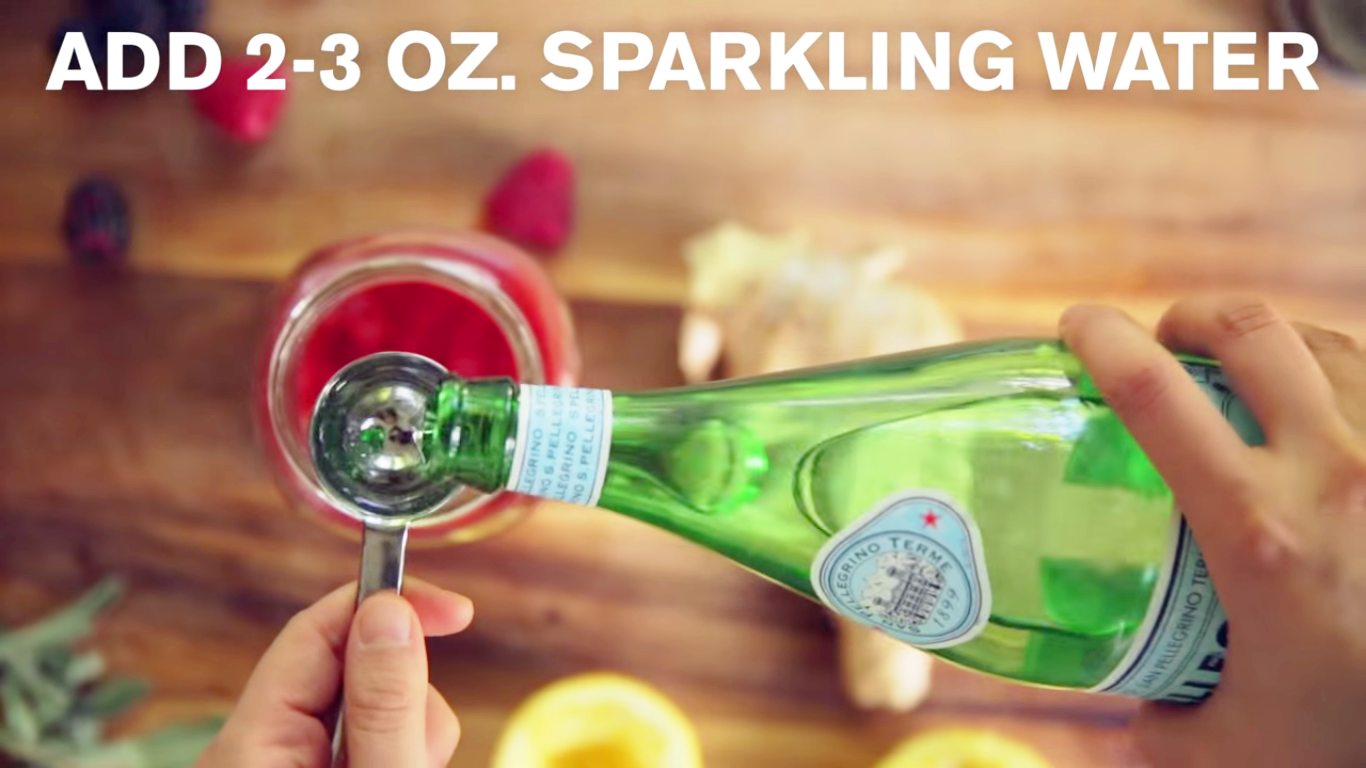 5
Add ice, cover and shake.
6
Pour and garnish with blackberries for added flavor and flare!