As a Californian, it's easy to take for granted the easy access we have to delicious, ripe avocados, available pretty much anytime the mood strikes you. I was living happily in southern California's blissful avocado bubble until I moved to New York for college and was faced with a cold, hard, avocado-less reality. At the time they were practically non-existent in the local stores, and when I did find them, they weren't exactly at their peak. I remember visiting my cousin in New Hampshire, also a transplant from California, who missed avocados so much she painted a picture of them to hang in her apartment. Going a little too far? Maybe. Understandable? Absolutely.
It's amazing how much a simple food can connect you to home. For me, avocados are the perfect embodiment of everything I love about California. Here are two of my favorite avocado recipes: a simple avocado toast with lemon and chili pepper, and an avocado and roasted carrot salad perfect for the kiddos.
Bon Appetit!

1 slice toasted bread
½ an avocado, cut into cubes
olive oil
lemon juice
salt and chili pepper to taste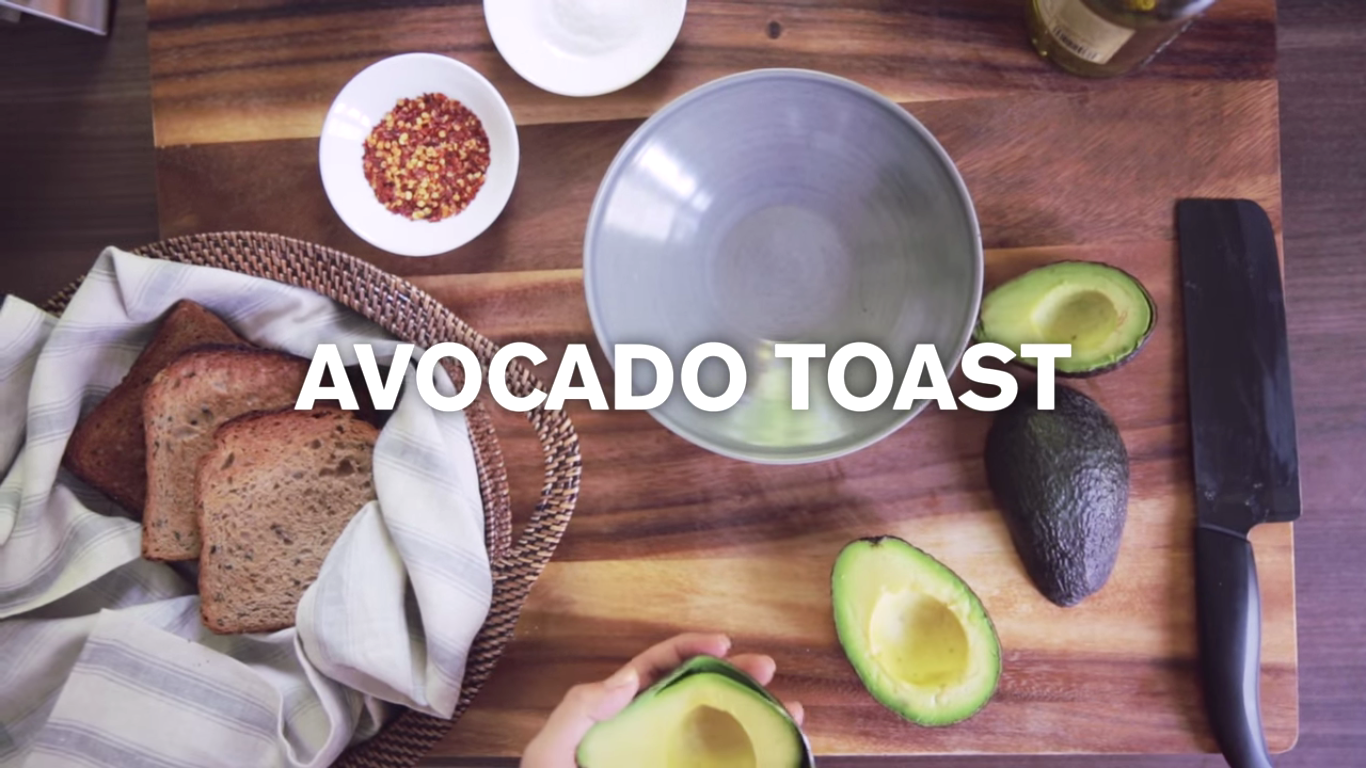 1
Cube half an avocado and drizzle olive oil and fresh lemon juice. Add salt and chili pepper to taste.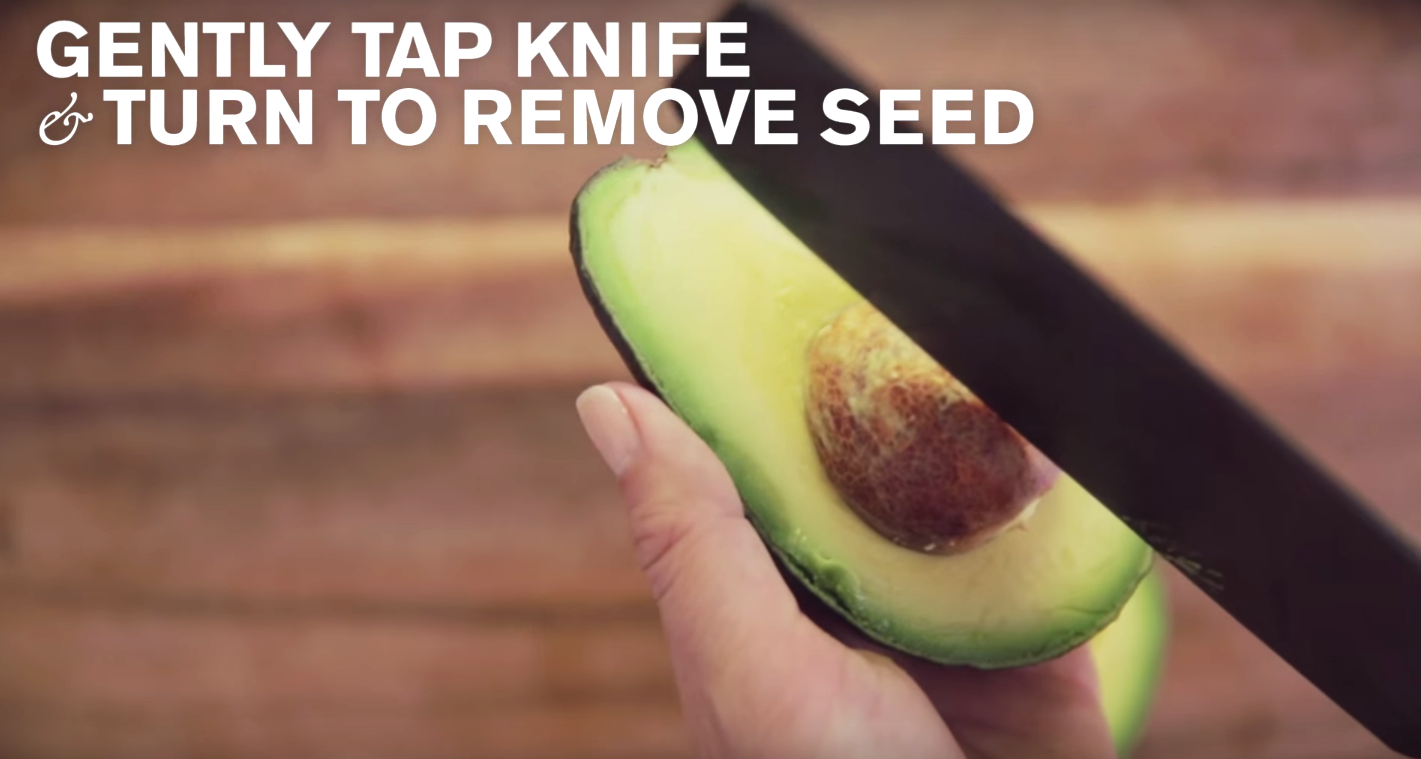 2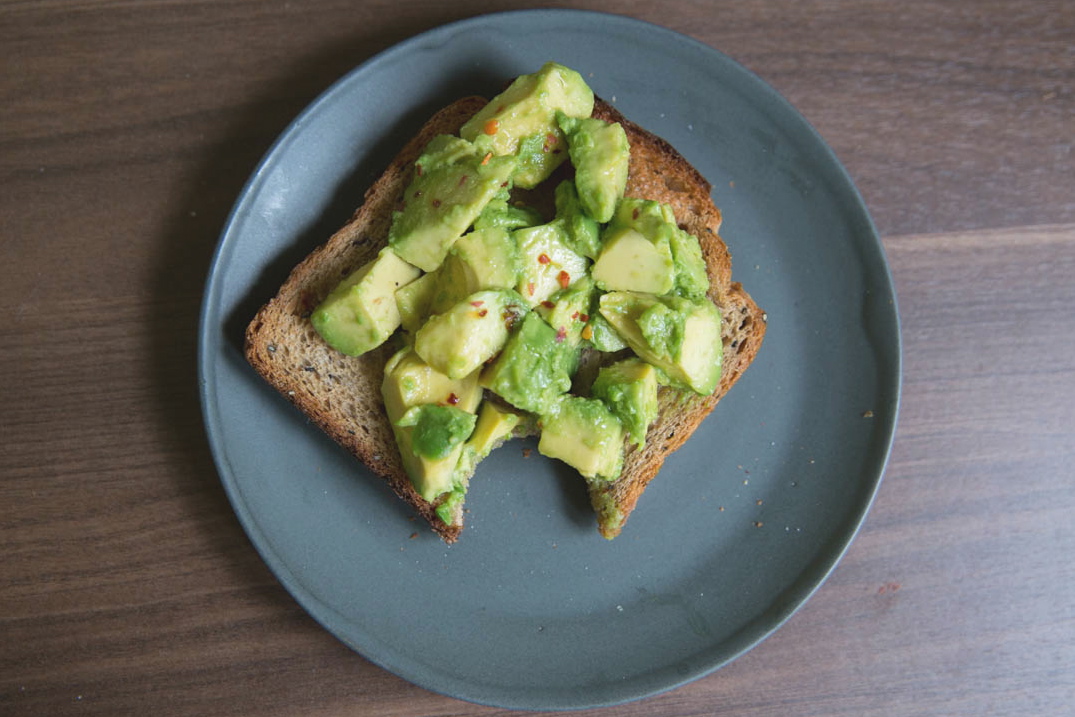 12-16 small carrots
¾ cup olive oil
1 orange
1 lemon
6-8 sprigs fresh thyme
1 avocado
2 cups spring salad greens
½ cup plain greek yogurt
Salt and pepper to taste
½ teaspoon cumin (optional)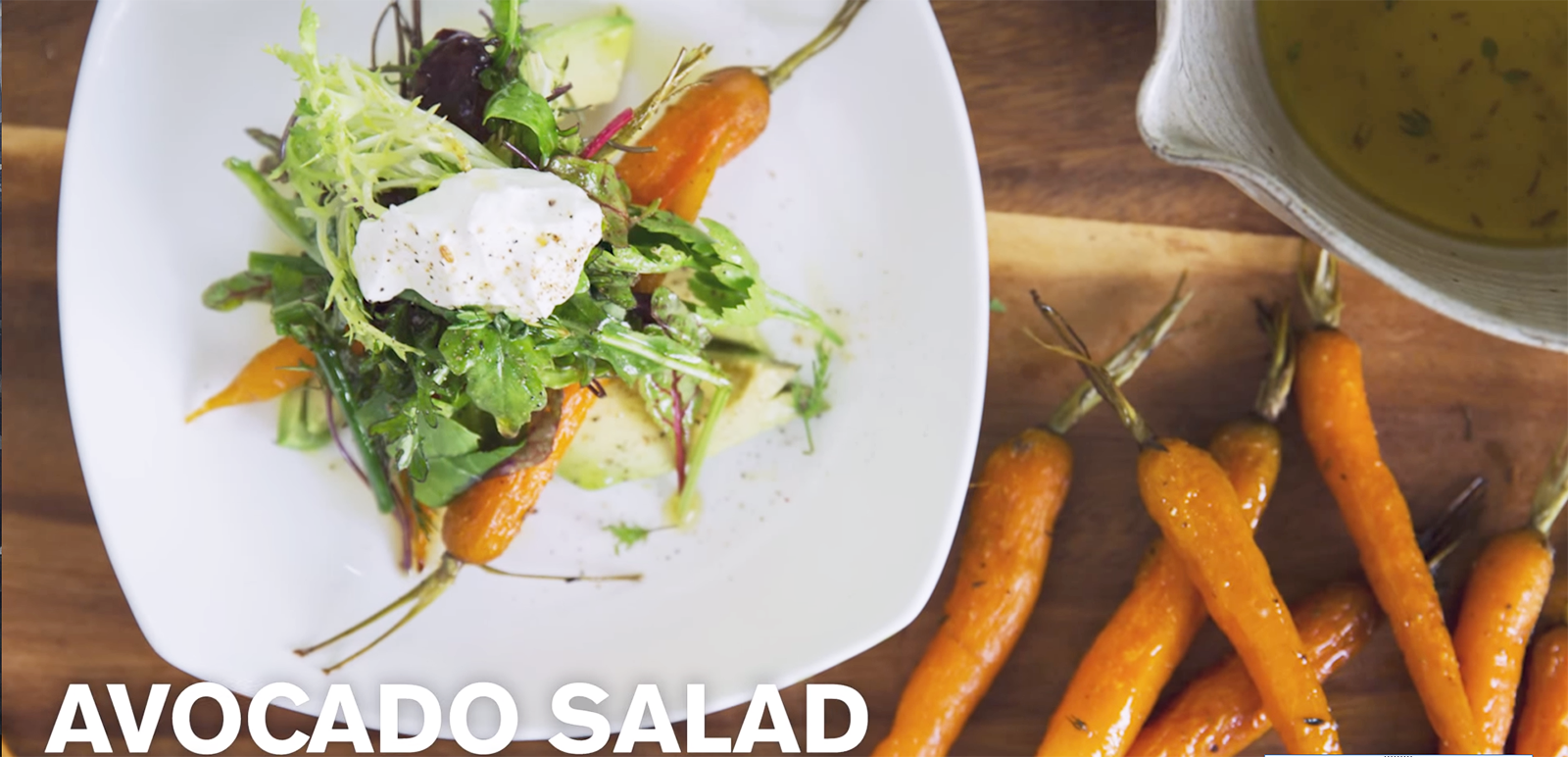 1
Preheat oven to 350 degrees F and prep carrots by tossing with olive oil and salt. Add orange and lemon halves plus thyme sprigs. Bake for 30-40 minutes or until the carrots begin to brown.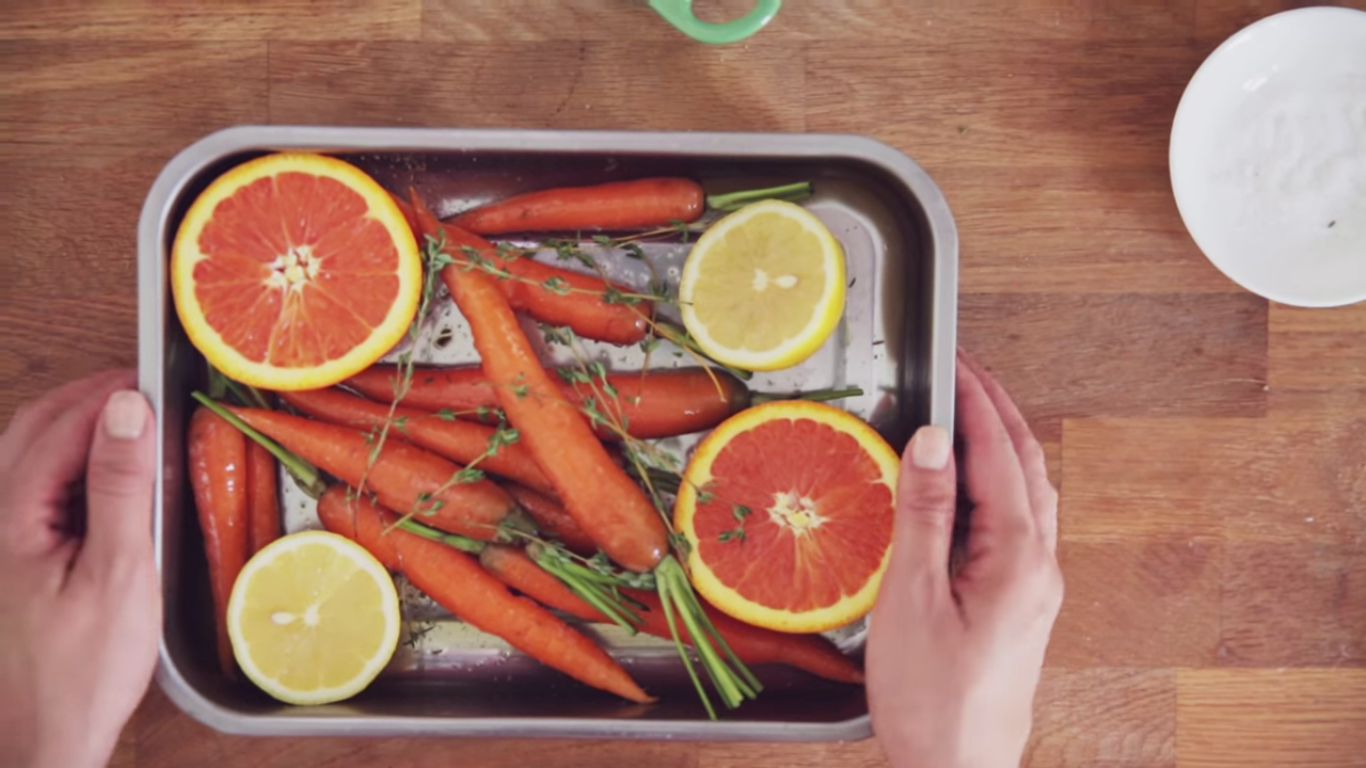 2
Make dressing by using juice from the roasted lemon and orange halves. Add 3/4 cup olive oil (you want to have a ratio of about 3:1 oil to juice). Sprinkle salt and pepper to taste. Cumin is optional!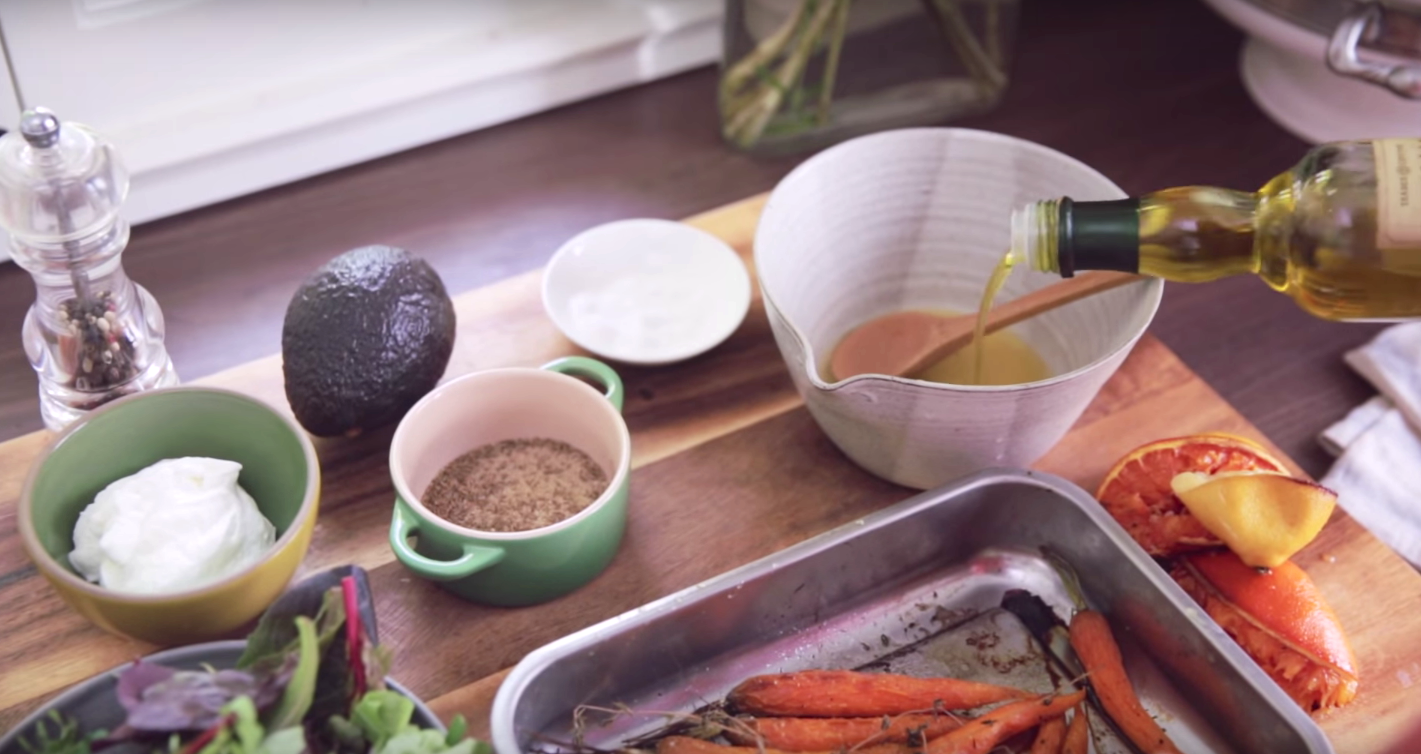 3
Toss greens with dressing and Place about 1/2 cup on top of the avocados and carrots on each plate.
4
Finish with a dollop of yogurt.